For web and graphic designers, purchasing illustrations for a project can be expensive. That extra unique touch of custom artwork is often worth the price, but what if it's not in your budget or vision?
Whether you just need placeholder illustrations, or aren't planning on purchasing expensive commissions at all, you don't have to settle for clip art. There are plenty of beautiful, free illustrations out there, fully available for use in any project. We've compiled a few sources here. Icons, art, and vectors; anything you need, you'll find it.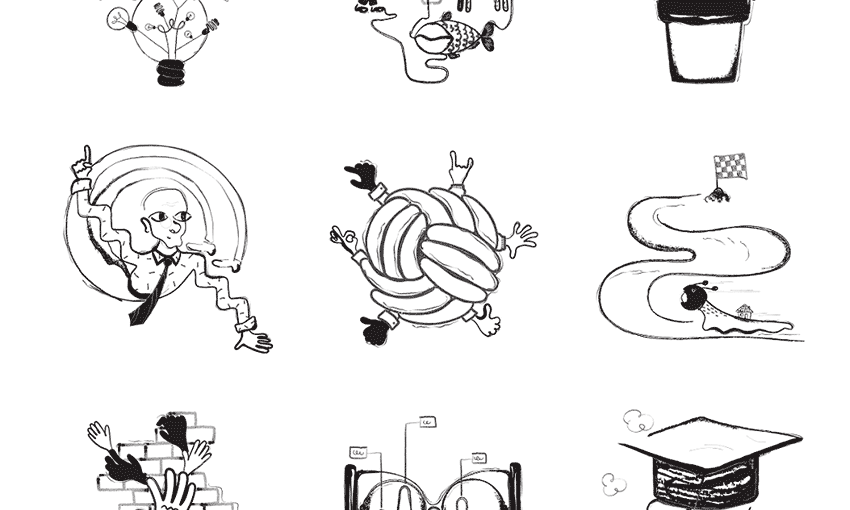 Looking for illustrations that are weird, imperfect, and human? Absurd Design has beautiful artwork that looks like it comes from a surrealist painting. For free, you get eleven black and white designs in PNG format. They're free for use in personal and commercial projects. You can also pay a monthly fee to get colored versions, SVG vectors, and even more great artwork.
If you need some stylish vector illustrations with a strong focus on people and technology, unDraw has hundreds of images that are just your taste. Tech-focused websites or graphics will find plenty of material here, but there's a little something for everyone.
And the neatest feature: use the drop-down color picker at the top of the screen to customize the main colors to match your brand!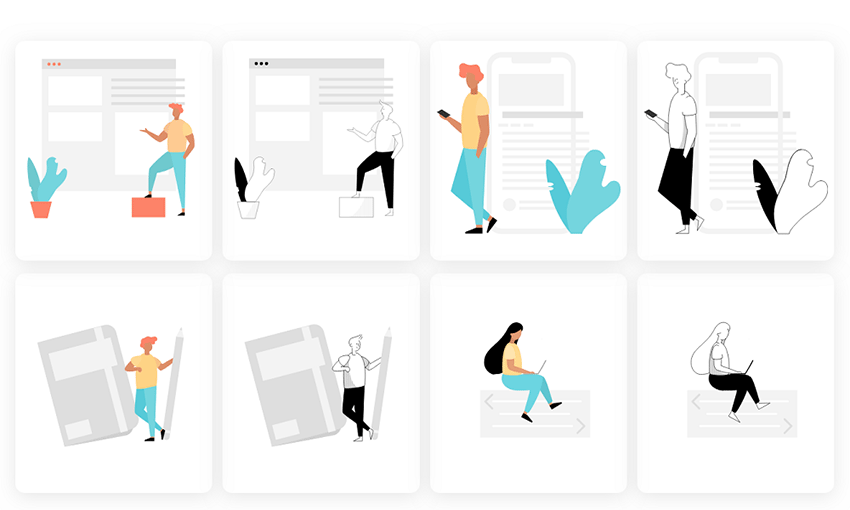 These beautiful modern icons would look great in any project. There are dozens of illustrations covering a variety of topics, each in black and white or color. It's easy to edit them in any vector editor, and they're available for any type of project. You can also purchase a pack of 5 premium illustrations, or a kit of 100+ components to mix and match into your own unique image.
365 cute, minimalist icons, available for use via the MIT license. Each icon comes in SVG and PNG form, so you can use them anywhere. And each icon related to the artist's life that day in some way, so you'll find all sorts of stuff!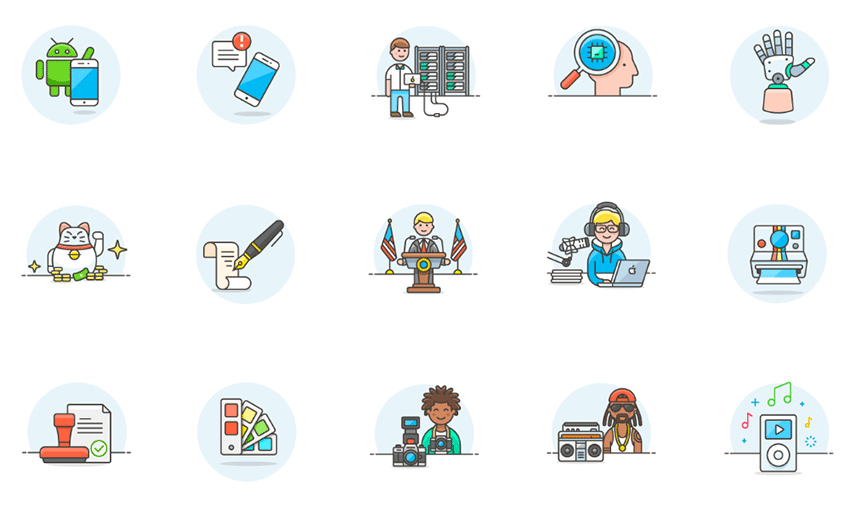 How does 50 colorful, cartoony icons available for commercial use sound? People, objects, and technology are all represented here. Each icon comes with color, duotone, and line art versions – and in six different file formats! If you like those, you can also purchase premium packs or the whole set.
You can also install 240 totally free LGBT vectors on top of this, so that makes nearly 300 free icons from this site!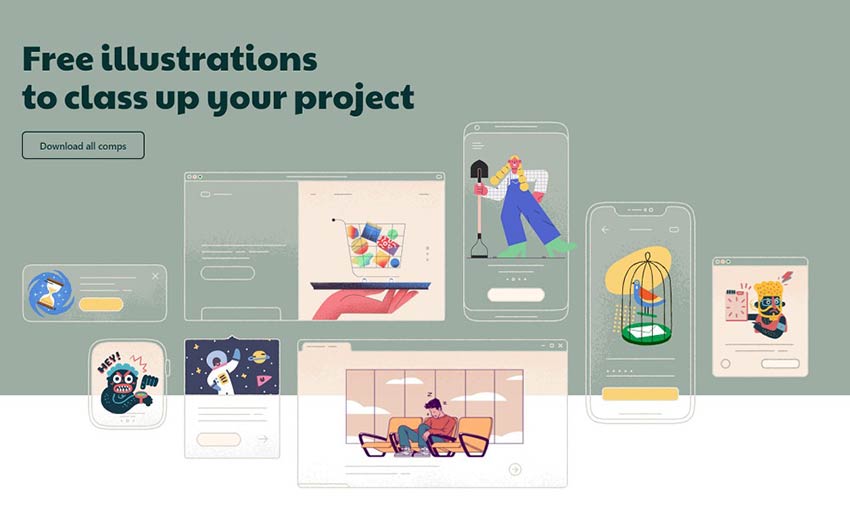 16 different art styles covering hundreds of illustrations sorted by subject – and all you need to do is link back. These icons were made for the non-illustrating designers out there looking to class up those empty webpages.
Purchasing a subscription gets you access to vector files, and you won't need to link back.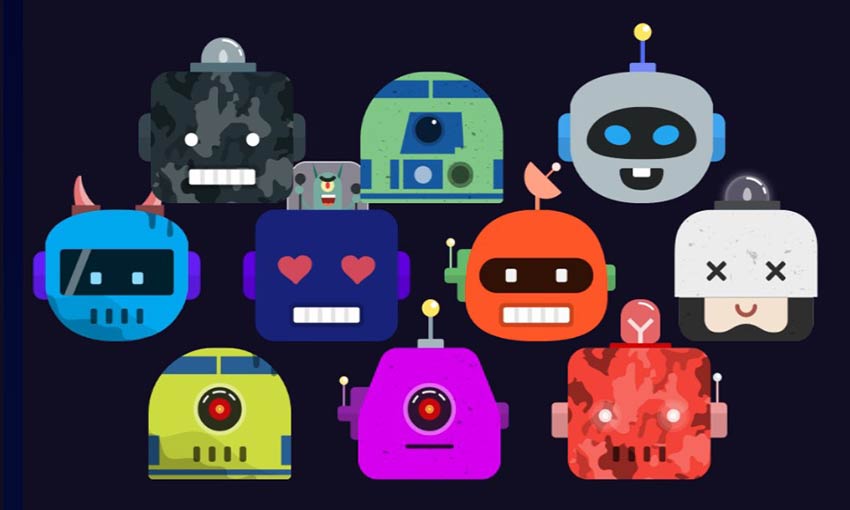 Sketch App users, try this awesome free library. Mix and match cartoon robot parts to create your own bot, with head and body pieces available. Color however you want, and use as icons, in graphics, or whatever project you want – even if it's commercial. No two bots look the same.
Beautiful, Free Artwork
A good set of illustrations can really make a design stand out, be it a website or a graphic piece. While it's best to hire an artist if you want a totally unique design, using free illustrations can still give you the look you're going for without costing a ton of money. Which of these resources do you plan on using in your next project?
This post may contain affiliate links. See our disclosure about affiliate links here.