SVG images are responsive, SEO-friendly, and always look crisp and clean. This makes them a great asset in web design. SVG ("vector") graphics have begun to rise in popularity over PNG/JPEG ("raster") graphics.
Raster graphics get blurry as zoom level increases or screen size changes. They also have much larger file sizes and can't be animated with CSS. Vector graphics solve all of these problems. If you're looking for high-res SVG patterns for backgrounds, icons and logos, here are a few places to find them.
Your Web Designer Toolbox
Unlimited Downloads: 500,000+ Web Templates, Icon Sets, Themes & Design Assets
Starting at only $16.50/month!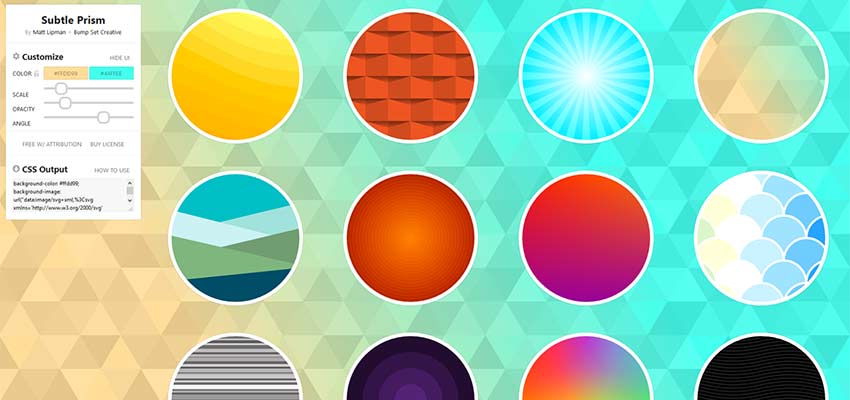 SVG Backgrounds is a generator that allows you to customize beautiful vector illustrations. There are a few dozen presets, each with individual customization options. Choose a pattern you like and change the color, angle, scale and more. Then just paste the CSS into your website.
Patterns generated here can be used in most projects with attribution. You can also buy a license to get extra backgrounds and other features.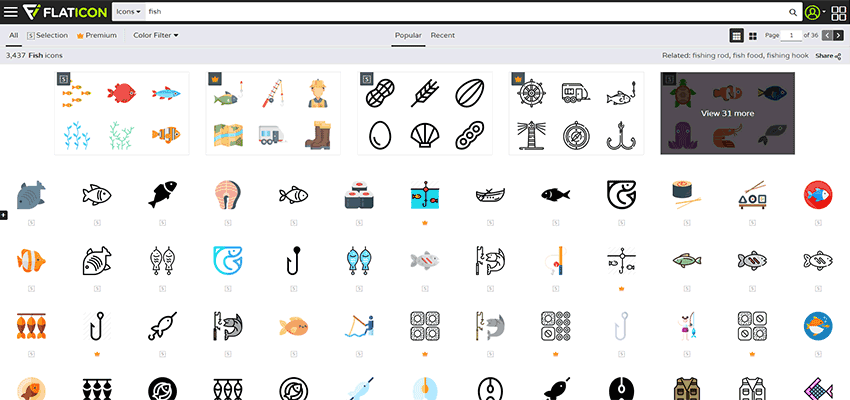 Most images can be used without charge in this freemium vector resource. You can download in raster or vector format and use them anywhere with credit. Many icons here can be tiled and used as patterns.
Don't forget about Flaticon Patterns, the app that allows you to create your own SVG background. You can customize vector "stickers" and even change the color of individual pieces.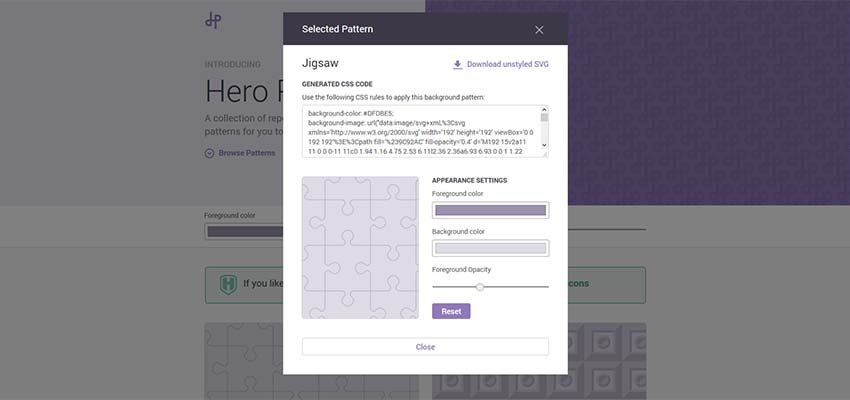 Hero Patterns has a variety of simple but beautiful motifs to choose from. It's easy to use; just set the foreground and background colors, and you have yourself a minimalistic SVG decoration. You can then download and use it in your project with attribution.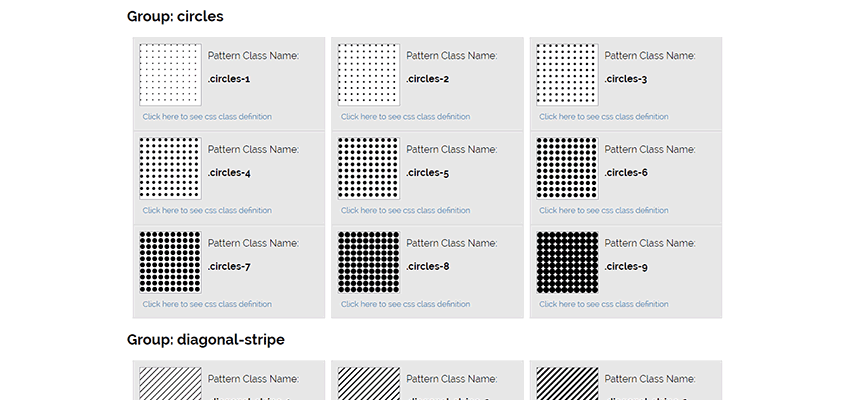 If you're in the mood for some do-it-yourself vector coding, Iros Pattern Fills walks you through the process of creating an SVG design. It also provides downloads and code to work off of. If you just need a graphic with basic shapes, Iros Pattern Fills is simple and educational!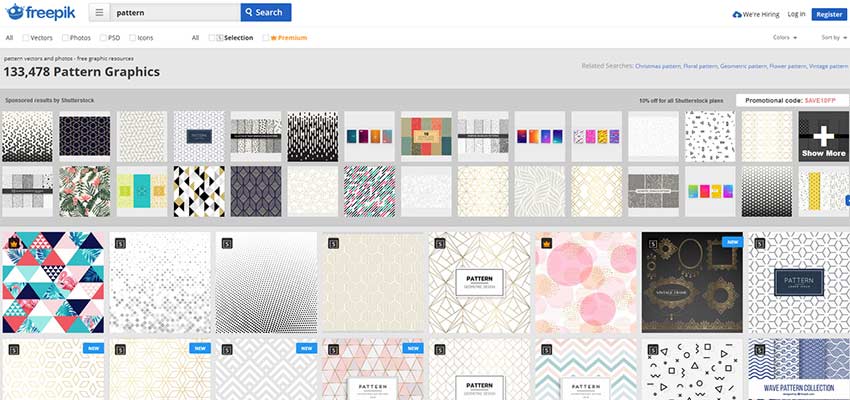 Freepik hosts millions of vector graphics, including backgrounds, textures and designs that would be perfect in your next concept. All you need to do is attribute! However, there is a download limit for anonymous and non-paying users.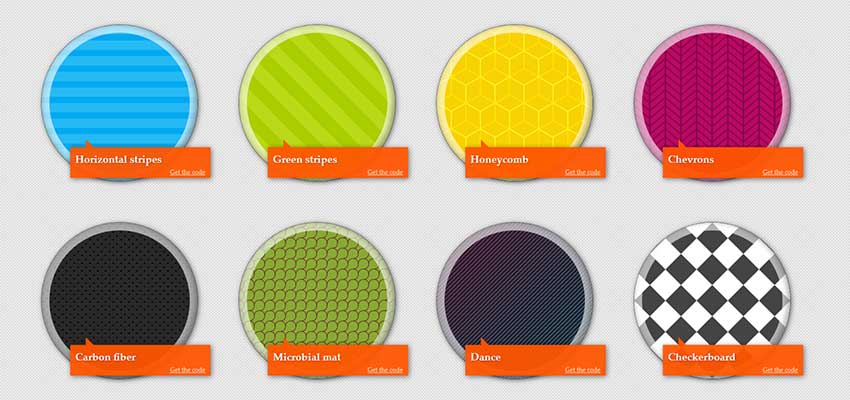 SVG Patterns Gallery is a small but diverse assortment of backgrounds. Colorful shapes, stripes and dots make up this useful gallery. There's no easy drop-down or slider to customize the graphics. But, like any SVG, you can access the pattern's code and change the color or other elements.
The Pattern Library is a community-made collection, created by talented artists and released for use in your own designs. The multitude of tileable images here would look great as a background. However, while the patterns are made with SVG, you can only download them in raster format.
Like The Pattern Library, Plain Pattern is SVG-based but downloads in PNG. If you're just looking to create a pretty, simple graphic with a clean aesthetic, Plain Pattern accomplishes this perfectly. Choose a color, add some icons and customize them to create an appealing background.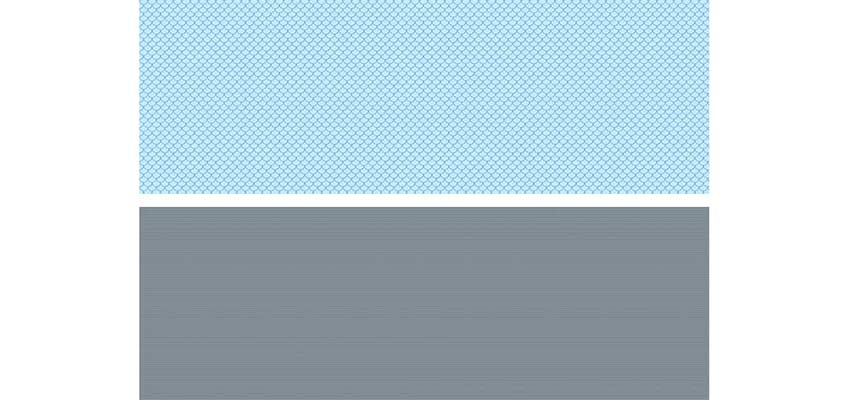 25 seamless SVG patterns. The pack includes everything from mesmerizing motifs, to contemporary bricks and tiling designs, to simple dots and shapes. There's no code included, but you are given a quick tutorial on setting up the graphics.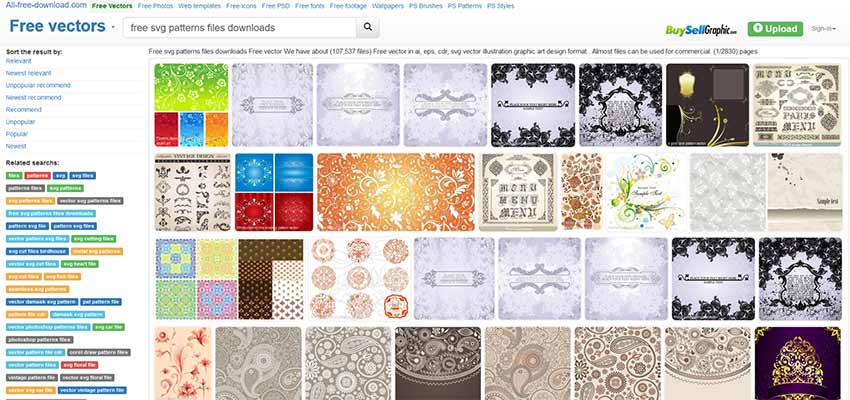 This gallery of beautiful vectors is contributed to by a community of artists. There are plenty of SVG patterns here, from the vintage to the cartoonish. Just make sure to check the license as they vary between uploaders.
Small and Scalable Patterns
Patterns have a variety of uses. They can be used directly on a website as a background or icon. They can also be edited in programs to create gorgeous and clean vector graphics. If you're tired of struggling with raster graphics and their lack of responsiveness, try SVG patterns. We hope you found a few valuable resources for your next design project.
This post may contain affiliate links. See our disclosure about affiliate links here.