Mood boards are an important tool for many web designers. These stylish collages allow you to collect and organize a series of images, photographs, color swatches and typography to give an idea of what you're going for with your website design.
Whether you want to make them to help yourself stay organized or show them to clients before you begin, these mood board makers will allow you to create stunning mockups of your website idea.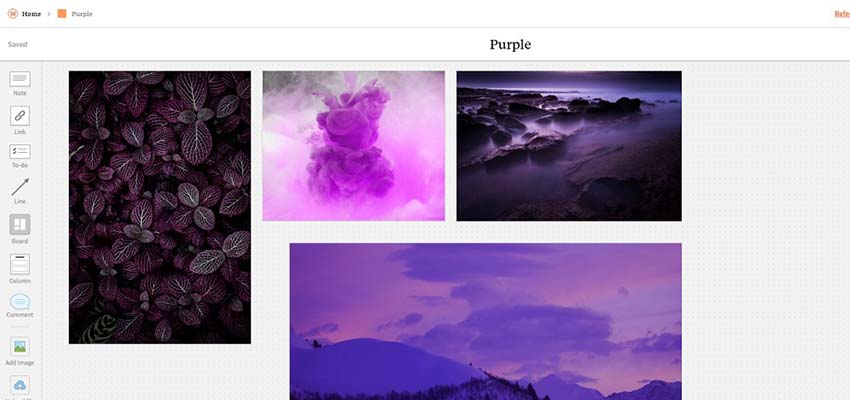 Milanote is not just a moodboard maker but a brainstorming program, organizational tool and graphics creator packed into one. It's made for anyone from graphic design teams to photographers. The app takes some time to get used to, but the helpful tutorial will have you creating mood boards and other graphics in minutes. It has features and utilities that many other apps don't offer.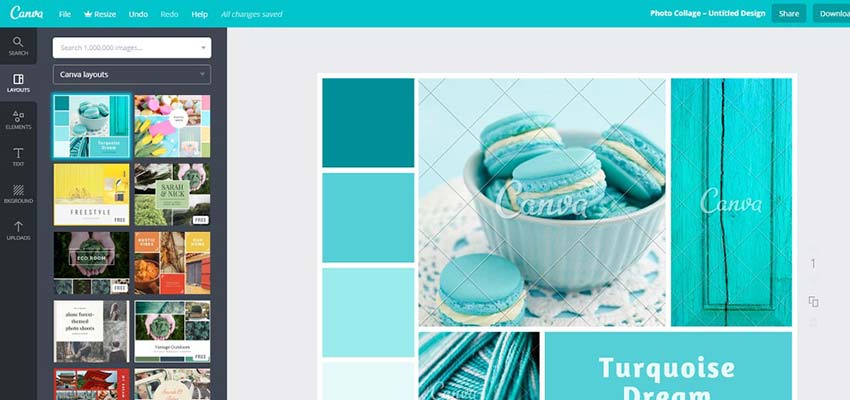 Canva is a versatile graphics-creating program that comes with mood board templates and free images. The drag-and-drop editor makes it really easy to work with, and elements can be edited with the click of a button. The hundreds of free images help you put together a mockup quickly and efficiently.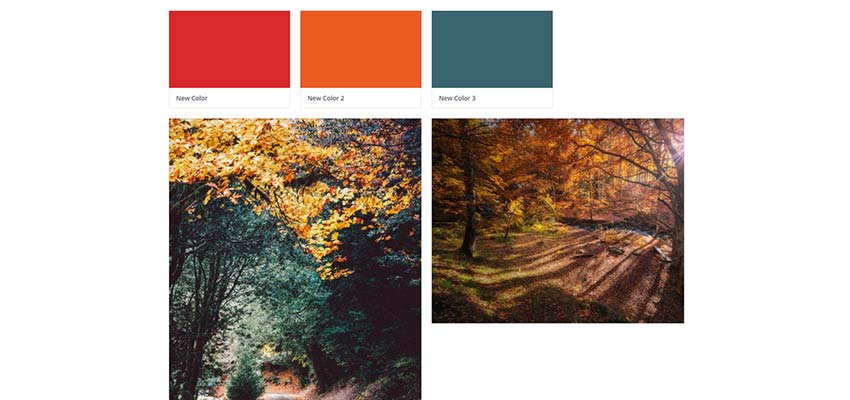 inVision is an organizational tool for designers that includes a mood board and gallery maker. Add photos, color swatches and text to create the perfect vision of your upcoming website. While you're here, you can also use the app to create brand boards or presentations, all while collaborating with fellow designers! The site can be used for free but you may be limited to a certain number of boards and prototypes.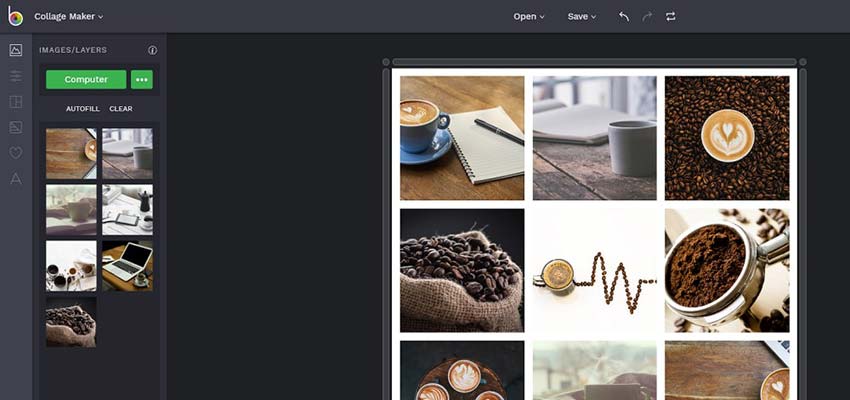 BeFunky's collage maker is extremely easy to use and doesn't even require an account. Making a mood board, either with your own images or with the free stock photos, takes seconds. From there you can tweak the layout and add graphics. Premium gets you access to more graphics and textures along with extra-high-resolution export.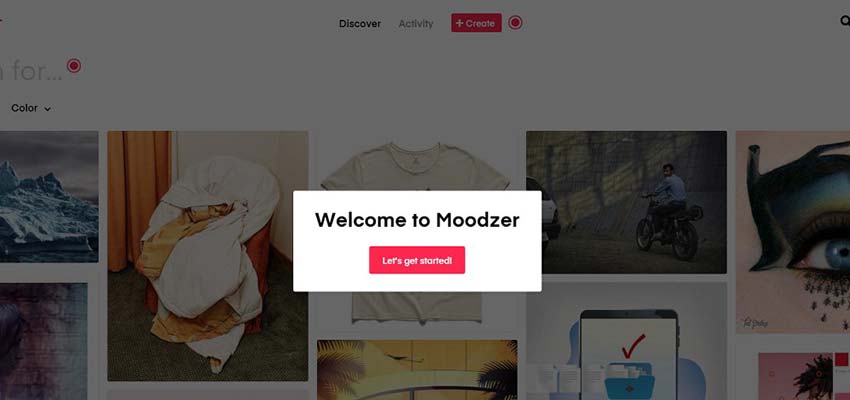 Moodzer is a sophisticated tool that allows you to easily create mood boards from your own images or using their free photos. Make a collection of images to use later, or get right into the mockup creation. You can even add color palettes directly to the board. With the free version, you can only make one board at a time, however.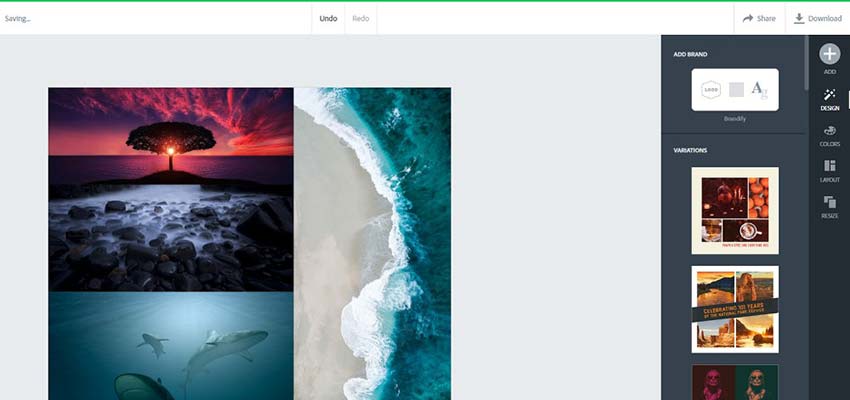 Adobe Spark's mood board maker is super easy to use. It pulls from multiple free image sources across the web, giving you easy access to stock photos for your mood board. You have a few choices for tweaking the photos right in the editor. While it isn't quite as packed with customization as other options, this is a great choice if you just want to dive right into board creation without a lot of fuss.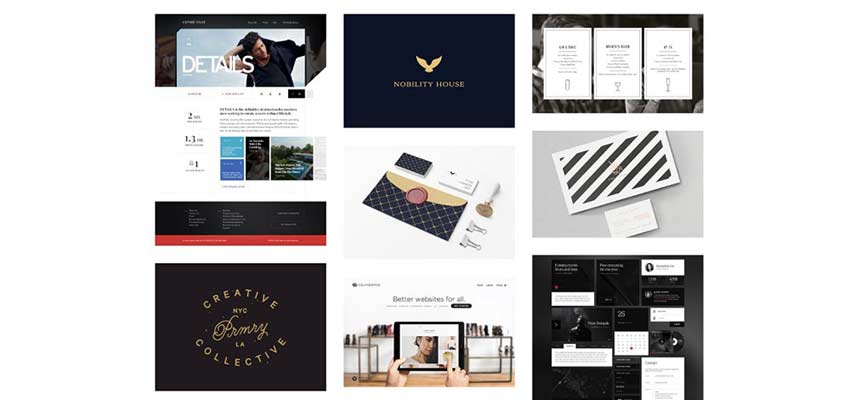 Need to make a mood board, fast? Go Moodboard doesn't even require you to log in. Just upload your images, drag and drop them, and link clients to the webpage. Go Moodboard creates a collection of images rather than a single image, but this is fine if you just want to quickly put together a board.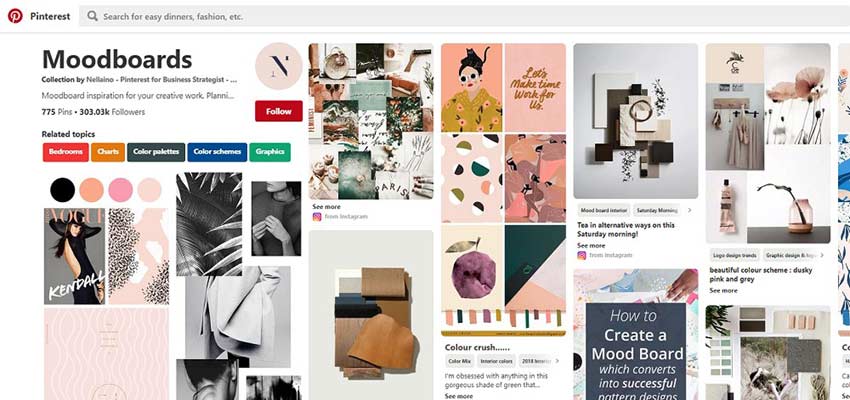 You can't talk about mood boards without mentioning Pinterest. The social media website allows you to pin any images and add it to collections, so creating a mood board of your favorite content is easier than ever. Using Pinterest, it's easy to make inspiration boards. And if you want your client or your followers to be able to see your creations, all you have to do is send them the link!
Create Beautiful Mood Boards
Ready to create mood boards that will get your thoughts organized and dazzle your clients? These websites can help you collect images and turn them into a compelling mood board. Since these tools are often free, there's nothing to lose by trying them out!
This post may contain affiliate links. See our disclosure about affiliate links here.