WordPress is the perfect system for just about everything. You can use it for a small blog or a company website or yes, even a knowledgebase.
And with the vast array of free resources online you don't need to build your own theme either. There's something out there for everything, and this collection proves it!
UNLIMITED DOWNLOADS: 500,000+ WordPress & Design Assets
Sign up for Envato Elements and get unlimited downloads starting at only $16.50 per month!


WP Knowledge Base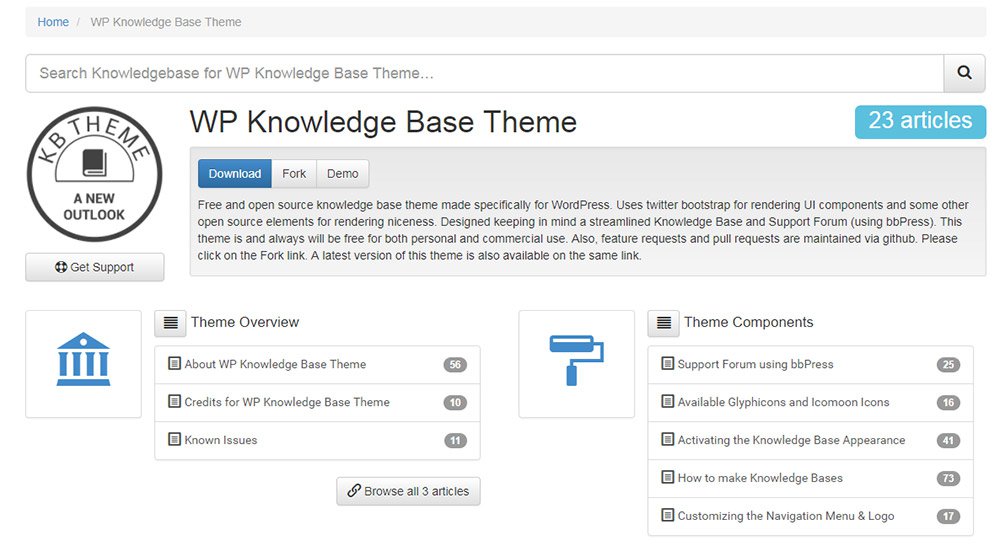 The incredible WP Knowledge Base theme is one of the oldest and most widely supported themes. It was developed well over 5 years ago and works perfectly with the bbPress community plugin.
Only issue is that this theme hasn't been officially updated in over two years and you'll see this message on the main theme page.
The latest release supported WordPress 3.5 and we're now up to 4.x(and counting!).
But what's interesting about WordPress is how it supports backward compatibility for most features. This means that a theme developed ten years ago could still run pretty smoothly on a modern WordPress installation.
WP Knowledge Base is by far one of the more detailed themes out there. But it's also somewhat dated so weigh the pros & cons before using this one.
MyKnowledgeBase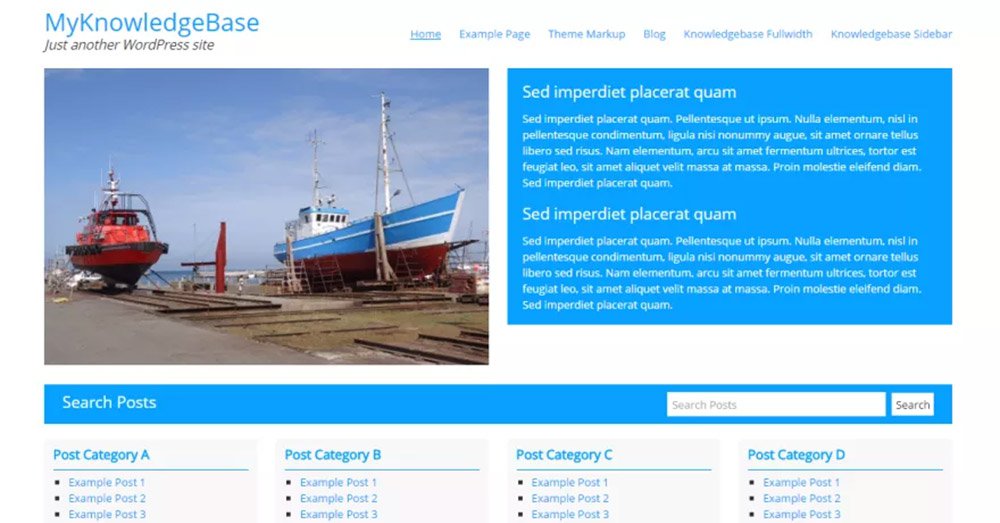 Here's a very simple theme without many excessive frills. MyKnowledgeBase is totally free and built for the latest version of WordPress.
It comes with a built-in FAQ module along with simple columns for data organization. This includes homepage widgets, sidebar widgets, and extra menus for getting into multi-tiered links for your site.
MyKnowledgeBase will take some customization to get it looking good, but it's also one of the few themes with clear knowledgebase features.
WikiWP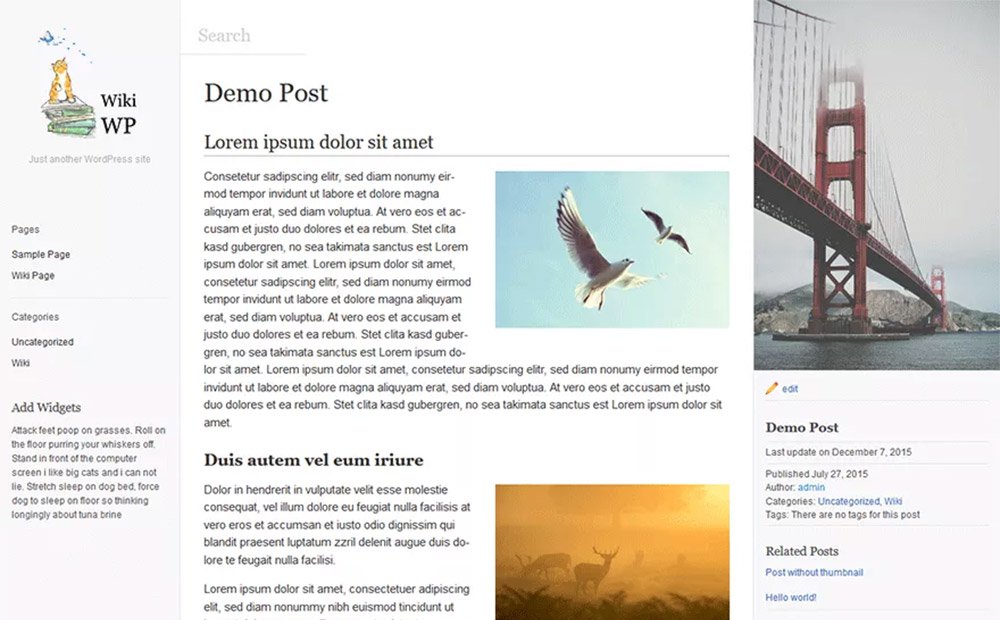 Wiki-style sites can also make fantastic knowledge bases if you make adjustments to the interface.
One of the best Wiki themes is WikiWP which is also totally free and styled much like Wikipedia. You can choose which links appear in the side menu and how people should navigate the site through search or categories.
The theme is very SEO friendly but can be used as an internal knowledgebase if you want to hide it from search engines.
Really great layout and very relevant for knowledgebases. The biggest factor is if you want to run a wiki for your knowledgebase site.
MyWiki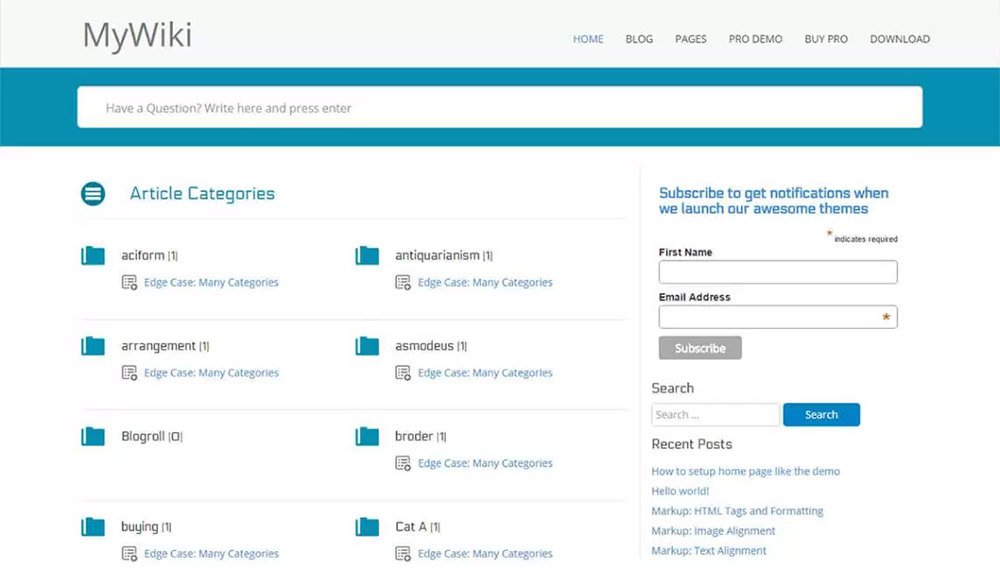 Here's another alternative that's meant to operate like a wiki but feels more like a knowledgebase center.
MyWiki has a solid 5-star rating across all reviews and thousands of installs. It's extremely lightweight and features different homepage designs with sections for content categories.
I like this one a lot more than the Wikipedia-styled theme above because this one does work more like an organized knowledgebase.
It's also easy to setup and perfect for non-technical WordPress users.
WP Knowledgebase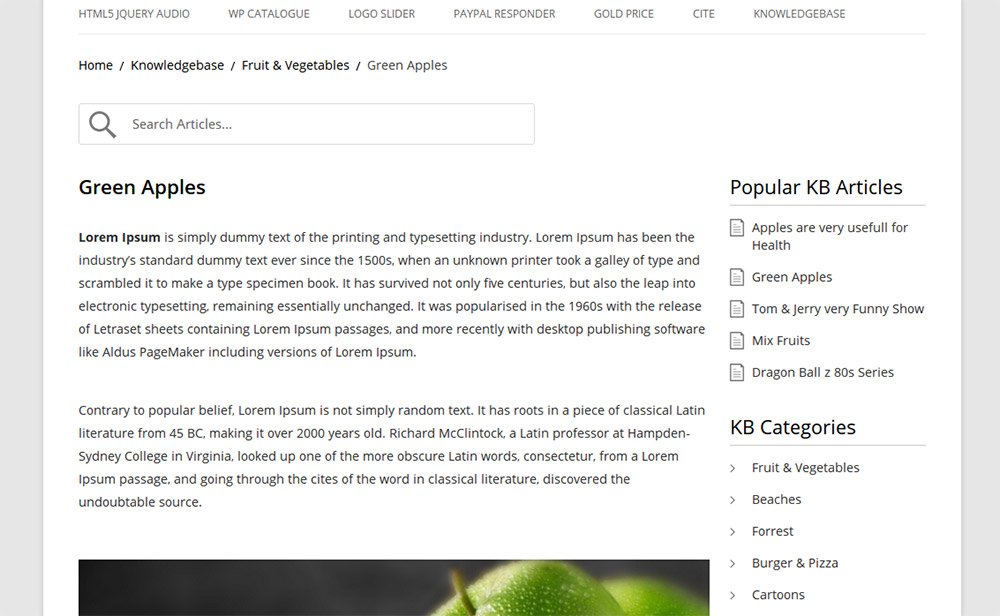 Getting into the plugins side of things we have WP Knowledgebase. This free plugin lets you add custom knowledgebase features into any theme.
Keep in mind this doesn't have much styling, so you'll need to position the categories/links accordingly. It helps if you start with a simple theme and build out from there.
Features include predictive search, drag & drop editing, a responsive content design, and a whole bunch more.
DW Knowledge Base

Another competing plugin is DW Knowledge Base created by the folks at DesignWall.
This plugin was built as a premium item but has a freemium version in the WP plugins directory. And the freemium version should be more than enough for a simple knowledgebase website.
It has a full backend panel for knowledgebase articles where you can add, edit, and refine how your content works. These also have their own categories so you can keep them separate from your main website.
Very Simple Knowledge Base

True to its name is the Very Simple Knowledge Base plugin released for free in the WP plugins directory.
If simplicity is what you're after, then VSKB has the answer. It uses simple link columns that you can embed anywhere on your site from the sidebar to the footer or even on a single knowledgebase page.
These link lists are divided by category and include "archive" pages for all your knowledgebase articles.
But note the design here is very limited so it helps if you know your way around CSS.
Ultimate FAQ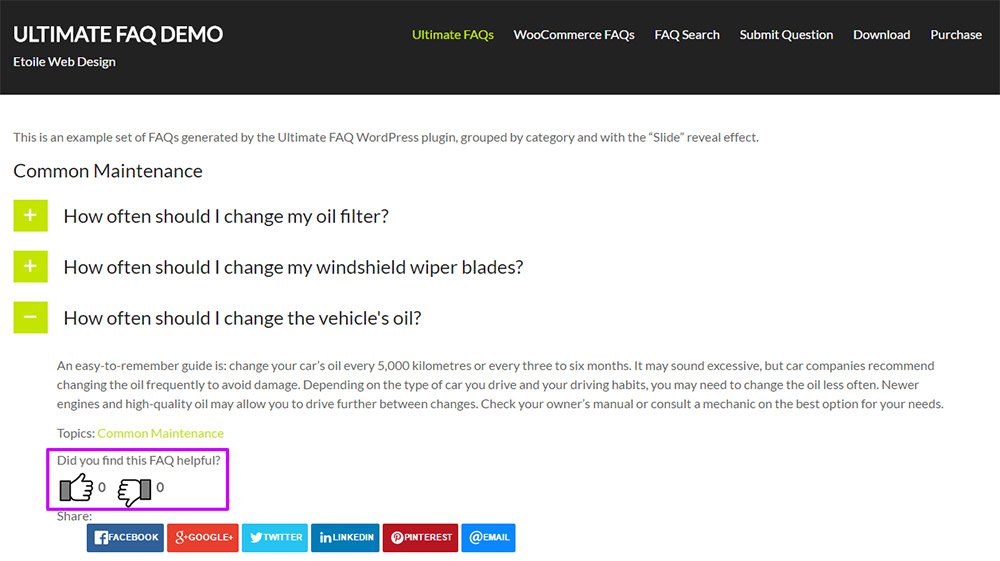 While this plugin wasn't technically designed as a knowledgebase it still functions well as one.
The Ultimate FAQ plugin lets you create unlimited question/answer type posts with custom tags and categories. It also supports an Ajax-powered search feature where topics are auto suggested and link right to the page.
Check out the demo video to learn more about this awesome plugin.
Knowledgebase by WebberZone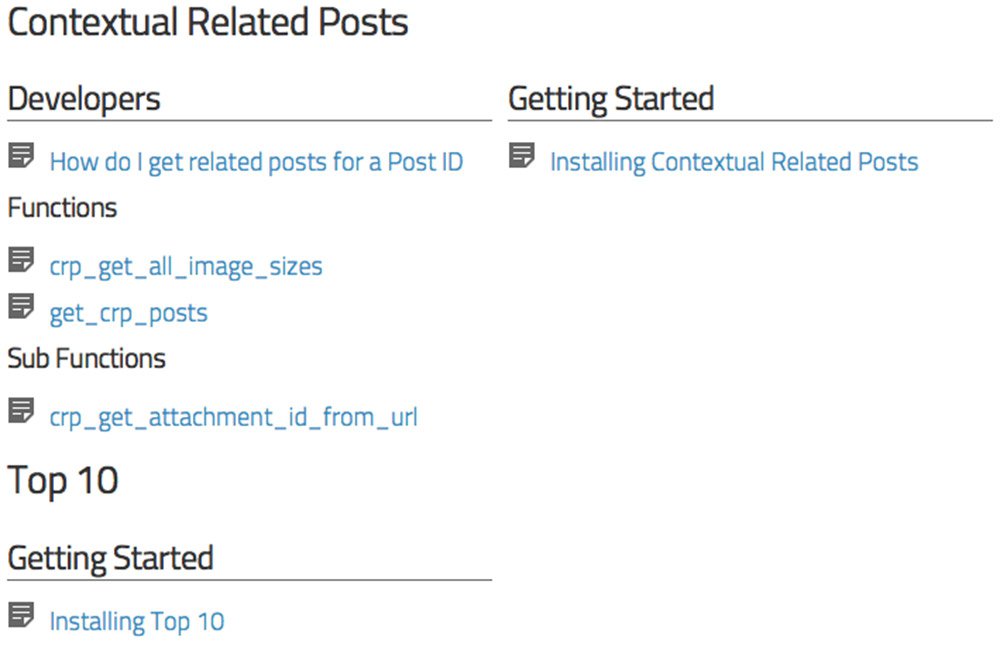 The greatest strength of this plugin is how it walks the line between complex yet detailed.
The Knowledgebase plugin by WebberZone is totally free and offers a genuinely valuable method of curating content. You can organize questions by categories, and these appear in lists on your page.
KB entries can have sub-entries and Q&A sections within the page too. Plus they appear in WordPress search so you can design an entire site just around this plugin. For the price of free, that's not half bad!
Knowledge Center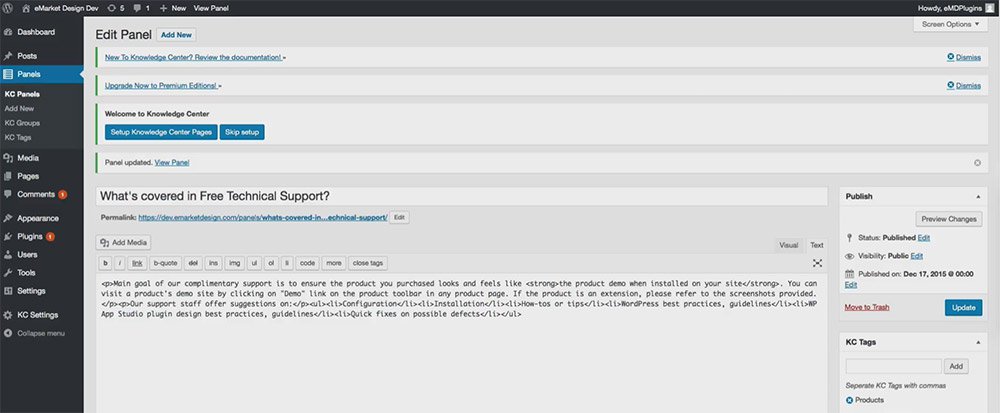 Here's one of the more advanced plugins offering a bunch of features and a premium alternative too.
Knowledge Center supports pretty much every type of edu-content page you need. FAQs, Wiki pages, knowledgebase pages, and archive category listings for easy browsing.
This does have a costly enterprise version, but I think the free alternative is more than enough for most users.
It comes with a handful of widgets like recent articles, most viewed, and featured items. You can also add custom search parameters and use knowledgebase shortcodes to embed certain articles/category lists anywhere on your site.
Definitely one of the better plugins if you're looking for tons of features and a detailed management system. Check out their video guide to learn more and see this bad boy in action.
This post may contain affiliate links. See our disclosure about affiliate links here.