Freelancing has its perks and advantages, like being able to control your time and becoming your own boss. But when it comes to having predictable revenue on a regular basis, say on a monthly basis, that is out of the question. Hopefully we will answer your questions and doubts.
---
Table of Contents:
How Do You Create Predictable Revenue in Web Design?
The Freelance Designer Toolbox
Unlimited Downloads: 500,000+ Web Templates, Icon Sets, Themes & Design Assets
All starting at only $16.50 per month
---
Being a freelance web designer exposes you to unstable and fluctuating revenue from month to month – good today, bad tomorrow. This fact can certainly drive you towards hopelessness.
But wait! There's hope because you can actually create predictable revenue as a web designer.
The statement might sound bold, even preposterous, especially if you have been around the web design industry stuck in a rut trying to make ends meet. You might be thinking, "You are definitely kidding me!" or "You don't know what you're talking about."
Paul Ryan of Marketslide, however, believes otherwise declaring boldly that you can definitely create predictable revenue in web design. He's been standing by it, preaching it, and living it because he simply believes that web designers are in a fortunate and lucky position.
The Web Designer as a Hub
Again the declaration might be too overboard, but maybe we need to have a change in mindset when we think of ourselves as a web design professional. After all, half of the battle is won in the mind first.
Paul Ryan sees web designers as a hub, someone who brings all other professionals together and form a company. This company, then, brings into fruition all the shared ideas transforming it into a website which everyone can see.
The interesting part, however, is most web designers find themselves get stuck in one-time deals where they begin to wonder what or where the next gig is after the current project is done. A web designer is fortunate if they are able to get a monthly retainer fee to grow and update the website.
So where's the advantage in that?
Since you've already created the hub, you can upsell the idea to your client stressing the fact that you can bring more value and more people who want to see and use their products. By creating a predictable revenue for the company, you, in turn, creates a predictable revenue to your web design business.
How to Sell the Right Way
Think about this: When you sell a website which will take you 50 hours to work on for $1000, it's just like you have given it for free considering the amount of work and time that goes into it. This simply does not make any sense and you cannot live like that.
Before you get yourself into something, you need to know what's involved in it; otherwise, you will be overworked and underpaid.
Paul Ryan shares that the right way to sell your products and services is to focus on the three areas of your business:
Sales and Marketing – how to sell your services and set clients' expectations
Finance – how to charge and how to simplify charging for retainers on a monthly basis
Operations – how to manage your clients and how to get the work done
The keyword in all these areas is to learn how to simplify them so that you can focus on what you love to do best – web design and coding. This is possible by creating a hub where other professionals and creatives collaborate and work together to bring the idea to life.
Conclusion
Looking at what have been said, the biggest contributing factor is value. When you start to add value to your client's business, that value will be reciprocated back to you. So when you help your client get predictable revenue, the same thing will be given to you.
Watch the video and learn more from Paul Ryan how to create predictable revenue in web design business. Don't forget to share the good news to others as well.
Now let's answer the question when should you quit your job for a freelancing career.
---
When Should You Quit Your Job? (and Begin Freelancing)
One of the very sensitive questions a designer asks at least once in his life is: "Should I begin freelancing now?"
Unlike other fields of employment, web design is a common goldmine when we are talking about freelancers. Many designers want to branch out of their daily cubicle jobs and start freelancing because they realized the many benefits that hide behind it.
---
Some of benefits are the following:
Independence
Flexibility in schedule
Open opportunities to learn more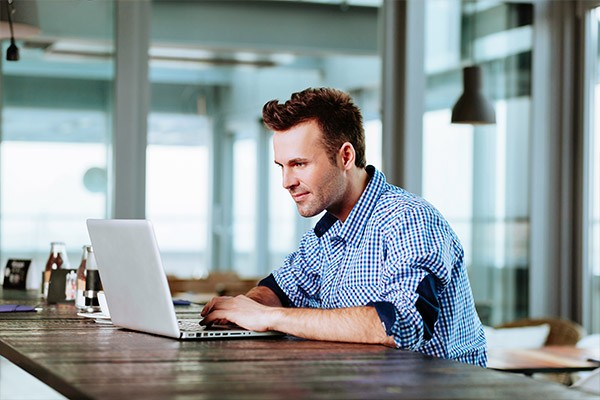 When you start your freelancing career, you will discover that your chosen path leads to a more creative and productive endeavor. You will also find liberty with your time. Of course, some articles teach you how to perform well with your freelancing career but not many of them talk about when you should  start freelancing.
In this article, we will be answering the question When should I quit my job and start freelancing?
After reading this article, we hope that you would learn how to time your resignation so that you'll be in a safe spot to kick start your freelancing career.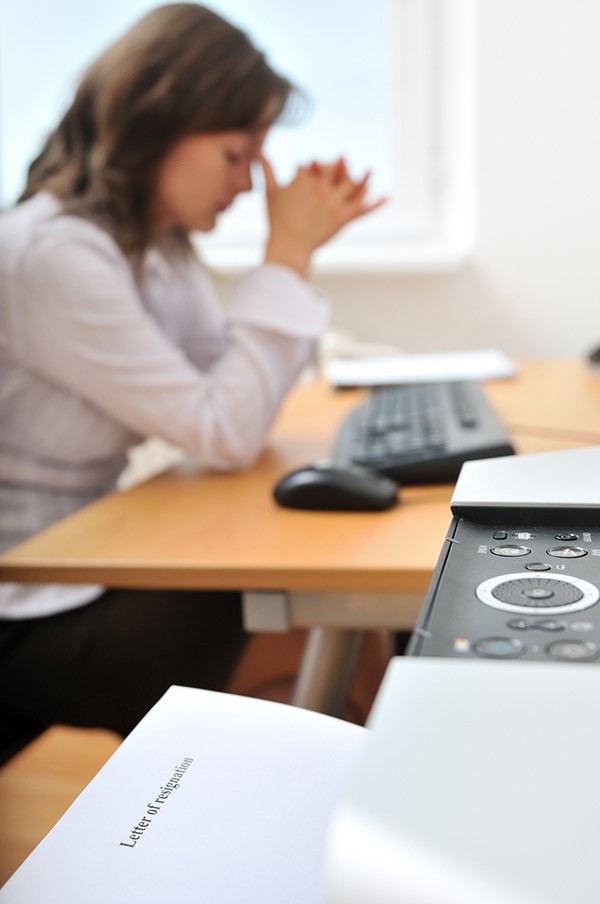 Why is it important to time your resignation?
Because you have to make sure that you have enough resources to start your new career
Because you need to have a set of sure clients before starting
Because you need to preserve the good relations to your previous employment
Let's talk about the answers:
When you have acquired enough experience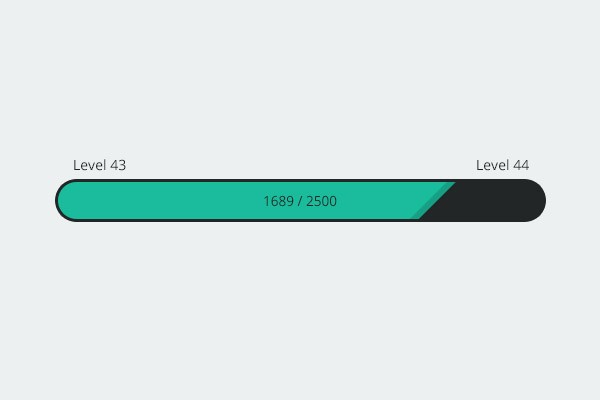 Going freelance isn't easy, especially when you have nothing to show. Clients want freelancers with experience. I assure you, they will not hire people who have no proof of how good they are. You need to have some experience first before going into the magical world of freelancing.
If you happen to have quit your first job and has no acceptable experience, you may try on the following:
Create an online portfolio. Include the projects that you do 'out of boredom'.
Collaborate with experienced designers.
Try to work for small pay until you build a solid portfolio.
If you have no experience, then, create an experience. That is what successful freelancers do. Clients don't appear magically out of nowhere; they are earned. Better start earning them now, buddy.
When you have enough budget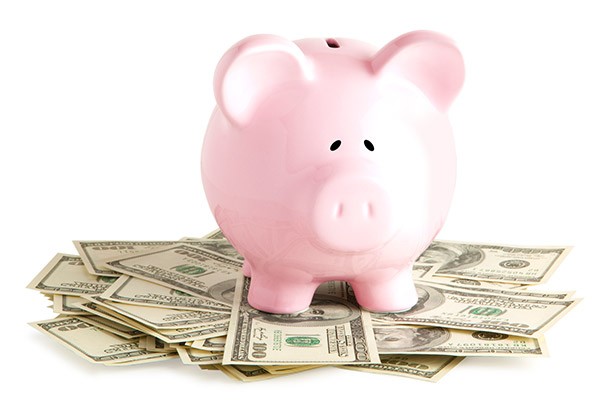 When you quit your job, you probably would get a considerable amount of severance pay. Consider this as your starting budget. It is a mistake to start with zero cash on hand.
As a freelancer, you have to understand that you won't get regular clients in an instant. It will probably take months before you have a regular number of clientele, and that is not even assured.
So, before you start your freelancing career, better make sure to prepare your pockets for the following:
Food expenses for a couple of months
Enough money to pay the bills
Expenses for freelance needs (e.g. your portfolio website payments, business cards, etc.)
Of course, this will be a painful experience. You will surely live on a tight budget, but this is a pain you have to endure. Freelancing is pretty rough, especially to those who have just started, but you'll get through it. Believe me.
Just don't forget to tend to these needs when you start earning:
When you are ready to work alone (most of the time)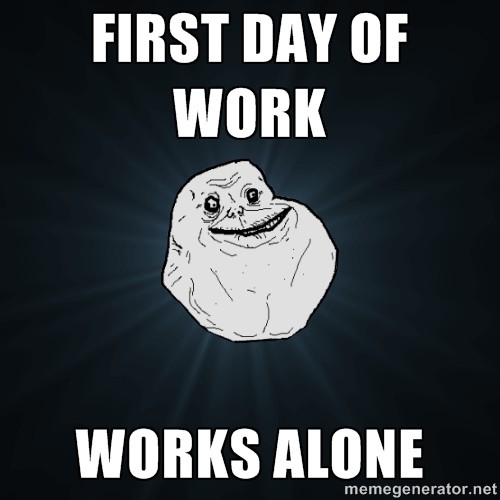 When you think about it, freelancing is one of the loneliest professions. Yes, you are free from the hassle of dealing with douchebag co-workers and crappy bosses but you're isolated from the society. You will realize that you have no one to talk to but your client and yourself. As a previous corporate employee, you will find this very difficult to deal with.
So that is why you need to prepare your mind and your emotions for this:
Sign up for co-working groups.
Set some socialization time at least twice a week.
Avoid being glued to social media.
Work in different places.
Yeah, sure, freelancing sure is lonely per se. But it's still up to you to choose between being alone or working with a smile. Remember,  sometimes, alienation is self-infected.
When you know you can account for yourself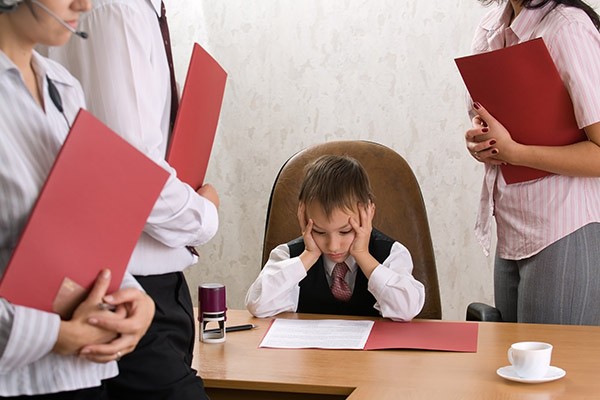 Freelancing entails a lot of responsibility. You deal with your own clients. This is nowhere near your situation in your cubicle job where your bosses deal with the clients and you simply perform and deliver.
Unlike when you were stuck in your cubicle job where someone from the higher-ups deal with the clients, as a freelancer, you deal with your own clients.
Saving money is the main reason behind this. As a freelancer, you would want to compartmentalize everything and reduce manpower to save money. That means, you are your own boss and by that, I mean, great responsibility.
Here are the responsibilities you will be facing:
Monitoring Your Own Progress
Marketing Yourself
When you feel like you're ready for these responsibilities, then you can start freelancing.
When your day job feels like hell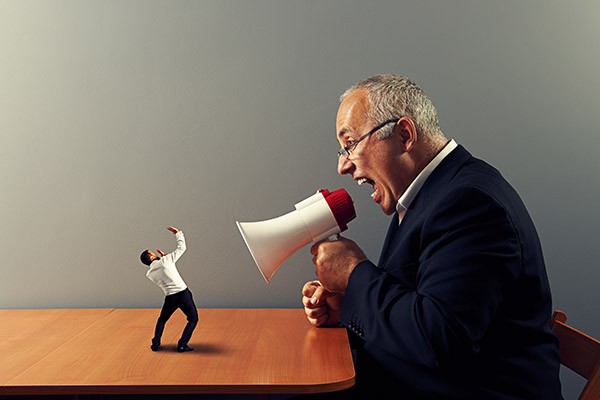 This is one of the major reasons why people quit and start freelancing. You are supposed to enjoy your job to become productive. If you think you're not able to work well because you're not having fun anymore, then it might be the time to shift to freelancing. Of course, this is not easy.
You basically spent some time with the company and you feel that quitting won't do any good, so you just have to stay.
My friend, that is wrong thinking. You should quit your job the moment you feel the signs that you are no longer enjoying it.
Forbes made a list of the tell-tale signs:
You lack passion.
You feel miserable each time you wake up.
Your company is projected to be bankrupt.
You don't work well with your co-workers.
You're stressed and physically unwell.
You don't believe in the company's missions anymore.
Your performance is becoming dismal.
You feel like your talents are not utilized.
You are not paid well.
Your bosses don't hear you out.
You're bored.
You experience abuse.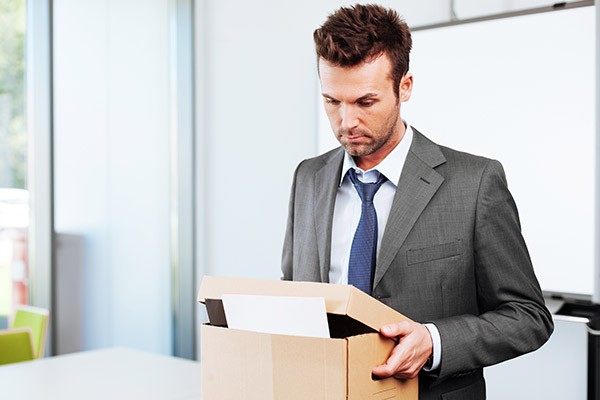 If you happen to feel these signs, then it's time to quit. But I suggest that you leave in a peaceful manner. You don't want to burn bridges there. Just remember to keep calm.
Here are a few articles that can help you with quitting:
Conclusion
When to quit your job? When these things meet your current status. If you want to start freelancing, you have to prepare heavily because it might become your career for years.
Success is waiting for you at freelancing; that is sure. But you have to walk or run to get there. These things are checklists for your long and fruitful journey. Now, have you considered starting freelancing? What are the things you already prepared for? Let us know.  Good luck!
Another thing that can be good for making a predictable revenue is also a good internship. As it can teach you and give you enormous experience in the real working world.
---
How to Land a Great Internship in Web Design
Internships can provide invaluable experience to the novice web designer who is still getting their feet wet in the design world. Companies oftentimes need an extra set of hands even moreso in hard times than if the economy is in a better shape. Although there are a host of unpaid internships out there, a great internship can prepare you enormously for the working world while giving you real world experience that the field demands. How do you go about finding the perfect internship in design? I'll briefly touch upon some important steps to take in landing a great internship in this section.
---
Make an Online Portfolio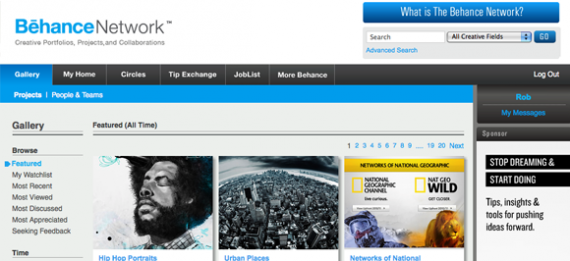 The easiest way to get attention from a potential employer is to put your work up on a free portal such as Coroflot, Behance, Deviantart, and Carbonmade. These sites are designed as a platform to showcase the leading talent in the creative industry. The more exposure you get, the more potential employers. Remember to feed your online portfolio  with your best work instead of every project you've completed. This makes updating much easier, and gives the prospect an easy overview of your skills. With all the options available, there really isn't a reason to not take advantage of a free online portfolio site. You never know where your internship requests may end up coming from. Many of these websites also have a job board dedicated to finding jobs, so your likelihood of snagging an internship increases with each sign-up.
Diversify your Skill-Set
In this economy, it is often smart to expand your skills into areas that you wouldn't necessarily specialize in. You may be a top-notch coder, but can you write fluently? Everyone knows you create stunning visuals for the web, but are your oral communication skills up to par? These are just some areas to think about in making yourself a great candidate in the eyes of an employer.
One way to improve your writing skills is to host your own blog on your website and keep it up to date with the topics that are important to what you specialize in. Doing so not only shows the employer that you're interested in the industry, but it may also help you think more critically of what is out there and improve your writing skills in the process.
If you're a great visual designer for the web, it can be beneficial for you to try your hand at HTML/CSS or another programming language. Doing so makes you look much more rounded in the eyes of an employer, too! Conversely, an excellent programmer can get their feet wet learning advanced Photoshop techniques to round out their skill-set.
Scour Online Job Boards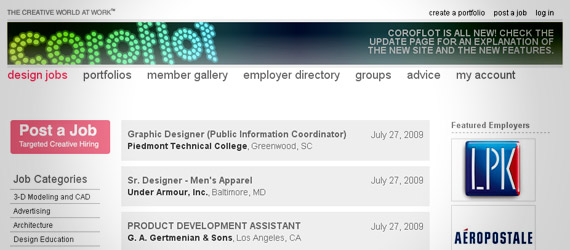 One of the best places to look for an internship in either graphic or web design is on the internet. Job boards provide you with instant access to the latest openings in internships and with a myriad of them popping up, it can be beneficial for you to check them out!
AwesomeWeb
Coroflot
Freelance Switch
Network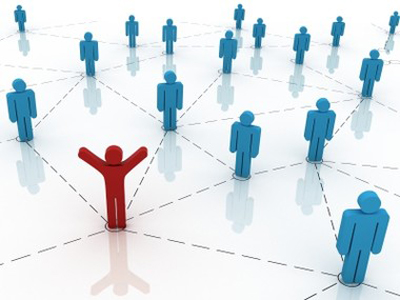 Networking is often easier said than done so I'll propose a method of finding leads to internships (and even jobs!) that is relatively stress-free. Join LinkedIn and search for as many people you know as possible. They can be friends, teachers, coworkers, and even relatives. Invite them to connect with you. Then do an Advanced People search of the web design studios or companies you're interested in interning for. Look at the profiles of those that are in your network and kindly ask for an introduction through your connection. It's that easy.
Join Twitter: Get on Twitter to share links, converse, discuss. It's great for networking. And it's usually the first place you'll hear about a company looking for interns. Intern jobs come and go, they come and go and sometimes aren't relegated to job boards, especially at smaller studios. So twitter is perfect for companies to let people know they're hiring short-term.
It'll also be to your benefit to check out your college's career center and see if they're teamed up with any local agencies or have alumni that can vouch for a certain company. You'll never know if you don't try.
Make your Cover Letter Standout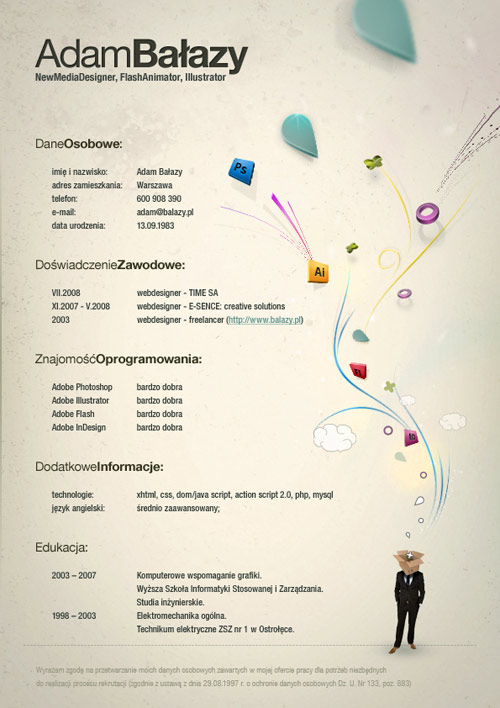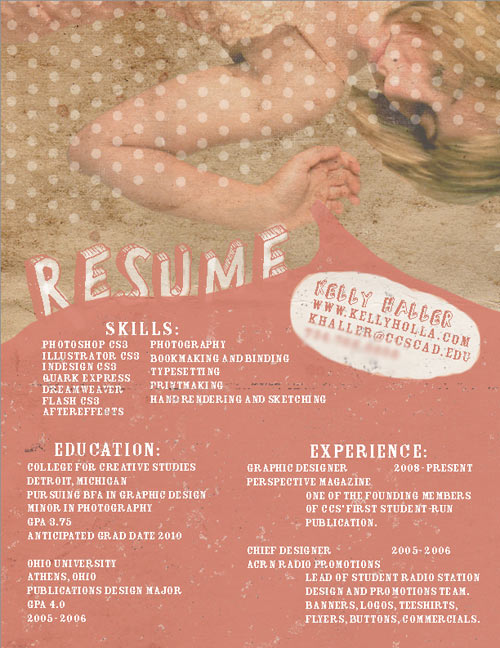 In writing, be passionate about why you would like to intern for a certain company – Why does their work interest you? Is this a web design studio whose work falls into your own personal interests that you can grow from? Make sure to tell the individual you're addressing why you feel you'll be a great intern for them following that criteria.
You can then go on to explain why you are qualified to intern for them. Do you have experience with school projects that are in the same industry as theirs? Are you interested in exploring career possibilities in your chosen field further? Include at least five high-resolution pdf examples of your best work in web design to back up your claim.
Resume Mistakes to Avoid
At all costs, avoid these errors in your correspondence:
Dear Sir or Madam
So-and-so recommended I call you
"I'll call next week to follow-up"
"My work speaks for itself"
Not including a permanent way to reach you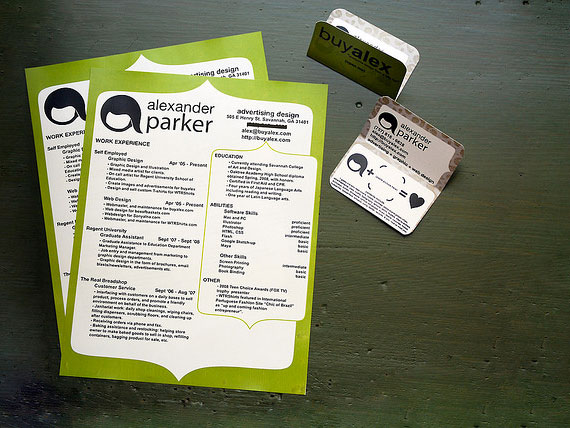 Include your Professional CV
Remember to tailor the design of your resume to the individual company. If you're applying for an internship at a large, corporate company, a cleaner design is usually your best bet while smaller studios usually allow for more creative freedom. When creating your resume always include:
Name and Contact Info
Your Experience
Education
– Your Degree and Major (e.g., BFA in Graphic Design)
– Date of Graduation (Month and Year)
– College You Attended
– Location of Your College (City and State)
Capabilities
Software Skills
Awards (as applies)
Organizations
References
Try an Informational Interview
If you're still in school it can be worth your energy to get a couple informational interviews. They allow you to see what's out there, hear firsthand what they're looking for, and get interview experience. The interviewer will likely offer helpful feedback for you that will benefit you in going forward. At the end politely ask about future openings and try to be open and receptive to everything they say.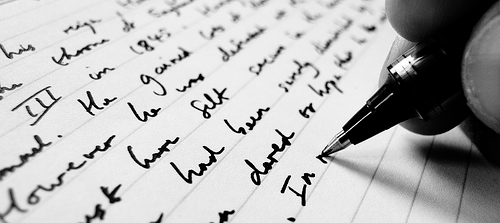 Thank Them
After your interview at your potential internship, remember to send a handwritten thank you note that sincerely expresses your gratitude. If that's not available to you then an email should do just fine. Just remember to reflect back on the interview and express key points on why you'll make their work lives easier for the next few months as their intern. And, as always, use proper grammar and punctuation for a great impression.
Be Persistent
Of course every company you contact isn't going to accept you with open arms. Landing an internship with your dream employer usually isn't an easy feat. But always remember to follow-up! Art Directors and head hunters are busy people so the best way to get under their radar is to gently remind them of your interest. With a bit of persistence and following through, you will soon find yourself that much closer to getting the internship you want. Good luck!
Have you found other methods for landing an internship? Let us know in the comments section!
To end the article let's look at what programming language should you learn.
---
What Programming Language Should I Learn in 2016?
What Is The Biggest Mistake Web Designers Make The Most Often?
We have written and grown a lot with you during these years in this web design industry. As year 2015 has arrived, you must think about where you want to go and what you want to accomplish. It is time to learn from the past years mistakes and with new-found inspiration start trying new things again.
For me this 2015 is the chance to be foolish again after being bruised by business failures (lessons). As Steve Jobs says –
"Stay Hungry, Stay Foolish."
As you have noticed here at 1stWebDesigner, we don't go into teaching hardcore programming or anywhere deep in graphic design (but we care a lot about converting and usable websites). We know that if you really want to learn, there are more than enough good resources to learn deeply about programming, web designing, and becoming a high level graphic designer. However, we have noticed the main reason why most web designers don't succeed is because they fail to see their freelance web design venture as a business. They think that if they learn good skills and the right web programming languages, clients will come magically.
But this rarely happens!
Consider this – Most people despise salesmen, most especially a used car salesman. A lot of people always cast them in a bad light – opportunists. But why do you think sales people often get paid the most in the company?
[ctt title="Your entire company should be considered your branding department" tweet="Your entire company should be considered your branding department. http://ctt.ec/Y64dC+ @1stwebdesigner" coverup="Y64dC"]
Even the best products need to have a marketing campaign because they need to be sold. The same way goes for your freelance career. For it to become successful, you need to understand that once you start working as a freelancer, you become your own boss – you own the business.
Owning a business means, you need to manage the finances, you need to sell your services to clients, and you need to actually do most of the work. Most designers fail in this area – they cannot find clients, they don't know how to stand out from the crowd, and sell their services.
Big Brands Prefer To Work With Smaller Agencies
The good news is that, now, once you know what you are doing, you can get contracts from big brands.  That is what we are focusing here at 1stWebDesigner. Giving you the business knowledge you need to land these high level clients and become a true 1st Web Designer – a professional who takes control of his life, is successful, and financially stable.
Your biggest strengths that will make you attractive to big brands are SPEED and PERSONAL ATTENTION. You are fast because it is just you or you have a small, agile team.
[ctt title="Speed is the soul of every business." tweet="Speed is the soul of every business. http://ctt.ec/le02d+ via @1stwebdesigner" coverup="le02d"]
What are your strengths compared to big agencies?:
You are fast – you can give all the time you have to the big client and nurture him to provide the best results. Big agencies have a corporate setup. It takes time for them to make decisions and move forward. On the other hand, you are small allowing you to change direction in moments and immediately provide changes after your client asks them.
You are flexible – you can work on different times and make adjustments for whatever big client wants. Why wouldn't you? It's your opportunity and if you are true professional, you love what you do and you love to do the work you are proud of. You want to deliver great results. You also don't need to staff a team of designers in-house. You can just ask a friend or a contractor to help out with the things that aren't your expertise. The key, however, is still the fact that you can move forward fast.
You are cheaper –  your expenses likely will be much lower than any big agency. You don't have excess weight, you are agile, and you can afford to charge less than the big agencies. While this isn't your best selling point, you have the power to be cheaper while the big agencies don't.
You adjust to technology faster – big agencies likely will have processes and systems in place to ensure a faster working pace within a big team. You, on the other hand, can easily adjust and use new technology where needed. You have no barriers and you love to try new things. You know that it is your competitive edge.
You are personal – while big agencies will get a project manager to work on their project, you are the CEO of your own business. You know you are awesome and you will do everything to please the client and willingly take the extra mile to satisfy him. Big agencies usually cannot afford that because they have too many clients and they need to spread their attention.
Clients love speed, quick turnover, and they love to see their agencies #deliver. Are you one of these agencies?
What technologies, programming languages to use?
These are the regular questions often asked by people at 1WD
What are the best programming languages I should learn and use?
What is the best graphic software to use?
How do I learn web design?
Should I use WordPress?
You always want to find the next great tool or the shiny app of a new programming language that will help you have a competitive edge in the web industry and show that you are true ambassador of new technologies.
Ruby on Rails web application framework, Ghost, Craft content management system built with PHP and C, Java, C++ for mobile app creation are super trendy right now. Before you decide to learn a new language, however, decide what you truly want to achieve.
Do you want to spent countless hours coding and designing, or you want to run a web design business? There is nothing wrong with being a hardcore programmer or true artist, but we are here to educate you about having a bigger impact, scaling, and helping clients to create a CONVERTING website. Programmers will solve technological issues and designers will make everything pretty but a 1st Web Designer will know the basics of programming and designing but will look beyond that by helping clients create an effective, converting website.
What does creating a converting website means?
It means you know about internet marketing. You know about A/B testing. You know what drives sales, how to set up a mailing list, and you how to create a landing page that is beautiful as well as converts visitors to sales. You will not let technology stand in your way.
As you learn the business skills, you will understand what the client truly desires when he looks for a designer who will build the website for them. Your client won't be technologically smart and that's why he needs you. However, your selling points aren't – "I will apply the latest web design trends, use Ruby on Rails, and create a responsive great looking website for you!"
Your selling point is to understand why the client is hiring you, what results he is looking for and then, deliver him the results with your skills. You might not use the sexiest JavaScript plugin or latest programming language for that, but nobody cares except you. Your client just wants results and he wants them fast. He doesn't care how they are achieved.
We are proposing you a world of delegation, automation with great tools, so you can focus on solving difficult problems by using your designers and business knowledge. This is the way of a professional. This is the principle we embrace.
Can you imagine how this world would look like? We have two great case studies with Lauren Gray and Ouida Mac, who learned how to delegate and serve their clients better. They become smarter and they were making more money. Who wouldn't want that? By delegating and having a team, you can basically make several copies of yourself and have a much bigger impact and faster results.
The Podcast Episode with Lauren Gray
Listen To A Success Story From Lauren Gray
Only those who have been in the freelancing business long enough have seen its dark side – cheapskate clients who give little value to your talent and work. Such was the case of Lauren Gray, who used to charge just around $300 for a web project but is now charging 10 times the amount of what she used to charge.
From being one of the freelance web designers in the sea of the web design industry, Lauren Gray has successfully transitioned herself to become a market leader who found her own niche and go on to establish her own company. Read the original article here.
The Podcast Episode with Ouida Mac
Listen To A Success Story From Ouida Mac
Ouida was able to transform herself from someone else's contractor to becoming her own manager hiring other designers to do the work while she focuses on the more important aspect of her business. From $15 – $20 an hour, Ouida now charges $75/hour, an amazing 200% increase from what she used to charge. Read the original article here.
The best way to grow your business is to learn the business skills, delegate, and get contractors and partners to help you out on a per project basis.
But wait, wait, don't run before you can walk.
Have The Foundation of Web Development First
In order to hire and delegate people successfully, you still must know the foundation of web development. What's behind building a responsive website, what's behind the styling and designing, how to build a functionality in the website your client needs. Don't become a ninja god at it. Just learn the basics so you can effectively delegate and realize if any of the contractors and your helping hand is messing around with you, taking too long time, etc.
To help you do that, we have developed a web design course for you where we teach every aspect of creating a successful website, starting from design, concept, styling, deployment, etc.
Get The Ultimate 2016 Web Design Learning Course
We recommend that you rely on the proven tools which let you work quickly and effectively. By using proven and tested programming languages for web development, you will save time and will be able to provide fast results to your clients.
That is why, we recommend learning these top programming languages and graphics tool:
Adobe Photoshop for web design creation
Be an expert in HTML + CSS – basic programming languages you need to know to work with anything web related. HTML5 + CSS3 nowadays
WordPress – this is the most popular CMS with serious power and functionality which is more than enough to build the functionality clients need.
JavaScript to know bits of adding style to the website, but it's optional to learn
All of this is enough, so you can focus on learning how build a website, that leads to results client desires. By delivering high level results, you will be able to charge more much faster. You will become irreplaceable. It is true that clients can find another good designer or programmer much easier but they will have difficulty finding a professional who understands what they need and will create a converting website.
Our recent course will allow you to learn the fundamentals you need. We spent a year in 2015 to learn from the previous course feedback; thus, we are able to build even better training course the second time around. Here is the live demo preview of the site, so you can see what you will build from scratch if you join us.
We believe we have created The Ultimate 2016 Web Design Learning Course, which will teach you how to build your own WordPress website which is 100% responsive and flat.
In 9 hours of video content, you will learn how to build website from scratch in Photoshop and then convert your PSD design to HTML5 and CSS3. Finally, we will also teach you how to use Bootstrap magic where you will learn how to convert website to fully responsive and functional WordPress website.
We throw in some business lessons, interviews and many bonuses as well to amplify your learning and help you get some clients as well! To learn more about the course, visit RockingCode.com.
What you are waiting for? Take your skills to the next level right now! Make sure 2016 is the year of changes and great achievement for you!
What is your opinion about learning new programming languages versus learning business communication skills and delegating?
Now let's take a look at something that can help you, to get more audience and potentially higher revenue. Podcasting. If you are thinking to build a blog read our article about that. Find it here.
---
The Ultimate Guide to Podcasting Using WordPress
Podcasting has been popular for some time now, especially among the techies. You may have read a lot of articles on how to start a blog, but how can you take advantage of your WordPress blog to convert it and try to start podcasting? Here's your must-read guide to podcasting using WordPress.
Now that things are beginning to be put online, it's becoming hard to imagine how and why some companies and individuals are not uploading anything on the Internet.
---
Podcasts are online audio and video content delivered to users via Really Simple Syndication (RSS) feeds.
There are still more ways to make use of podcasts these days. You can now take advantage of this technology in either of the following ways:
Self-Guided Tours
Playing Music
Airing Talk Shows
Training
Storytelling
Now, one of the many benefits podcasting offers is that listeners can play this content wherever and whenever they want.
Because of the popularity of podcasting, it has turned journalists into bloggers, and radio personalities into podcasters.
In addition, WordPress has been opened as an avenue not only for blogging but for e-commerce and podcasting as well. It is very easy for a blogger to both perform blogging and podcasting activities.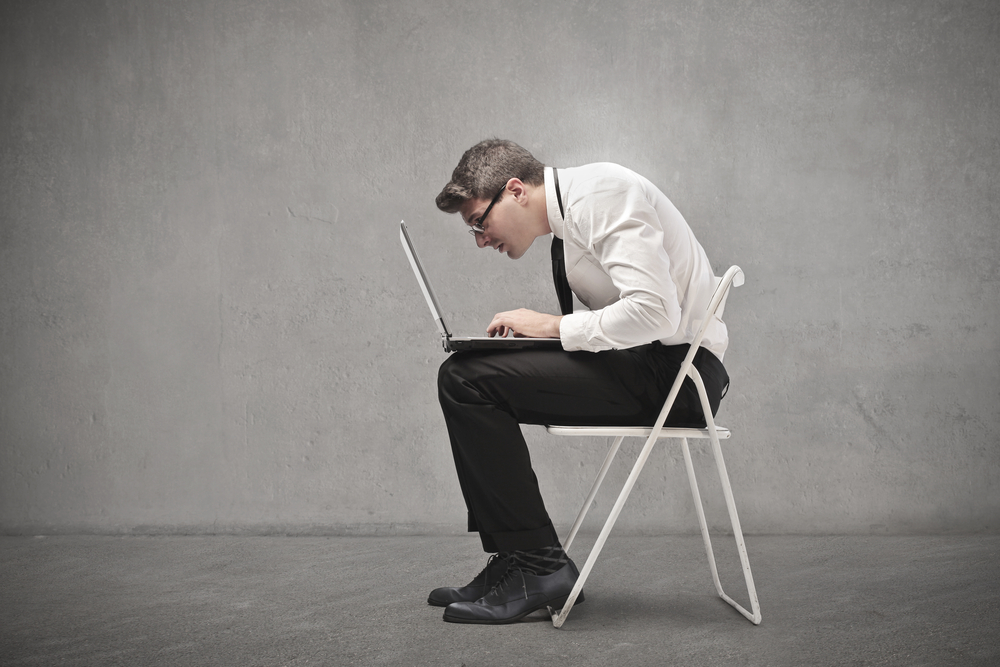 Things to Prepare
WordPress Site
Audio Player Plugin
FeedBurner
iTunes account
Image Artwork (1400×1400 px)
(Optional) S3 Amazon or Libsyn podcast account
*Disclaimer: This is the least costly method I know that will help you spark up your podcasts. Mostly, these are free services with the exception of your podcast host accounts (in S3 Amazon or Libsyn) and probably, your WordPress site. I'm also assuming that you already know how to start a WordPress site. If you happen to have no idea at all about this, click here.
Let's start!
Preparing Your WordPress Site:
Let's face it. Not everybody owns an iPhone, iPad, iPod. Not everybody even has iTunes installed in their computers. Having said that, it's safer that you resort to hosting your podcasts in a platform that can be available to everyone.
Good thing, WordPress is the perfect fit for that. WordPress has been a potent tool in sharing content. Its uses extend from simple text-based information to rich and dynamic data such as audio and video.  Plus, with the variety of plugins and tutorials about WordPress out there, setting up everything and troubleshooting them is a cake-walk.
To prepare your WordPress site for podcasting, simply create a category by logging in to your account. Hover on "Posts" and a submenu appears. Click on "Categories" then add a new category named "Podcasts".
You would also want to leave the "Parent" field to none. To finish everything, click on "Add New Category".
Now that you already created a category, you will post all your podcasts under this one. The links to your podcasts from now on will be filed under: http://yoursitename.com/category/podcasts. Just take note of this.
Next thing you would want to do is to upload your audio files. Now you have a few options to do that.
Using a Plugin
Go to your WordPress Admin Dashboard.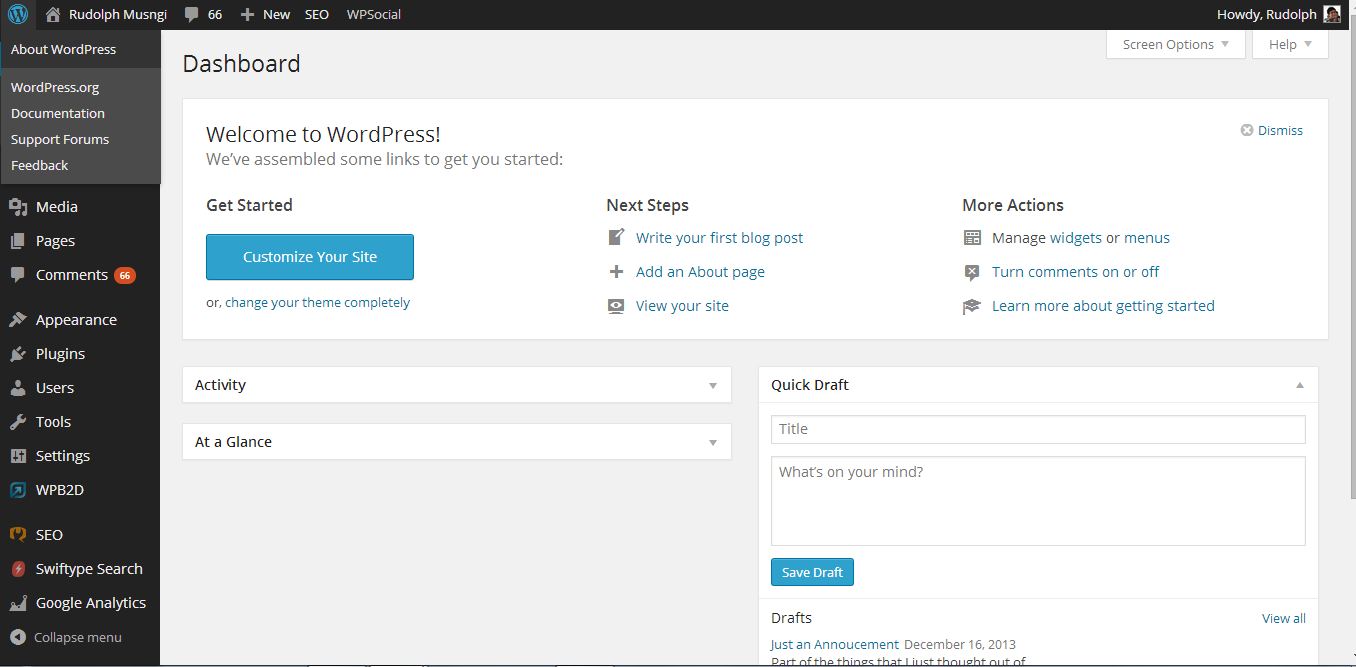 Click on "Plugins" then, "Add New"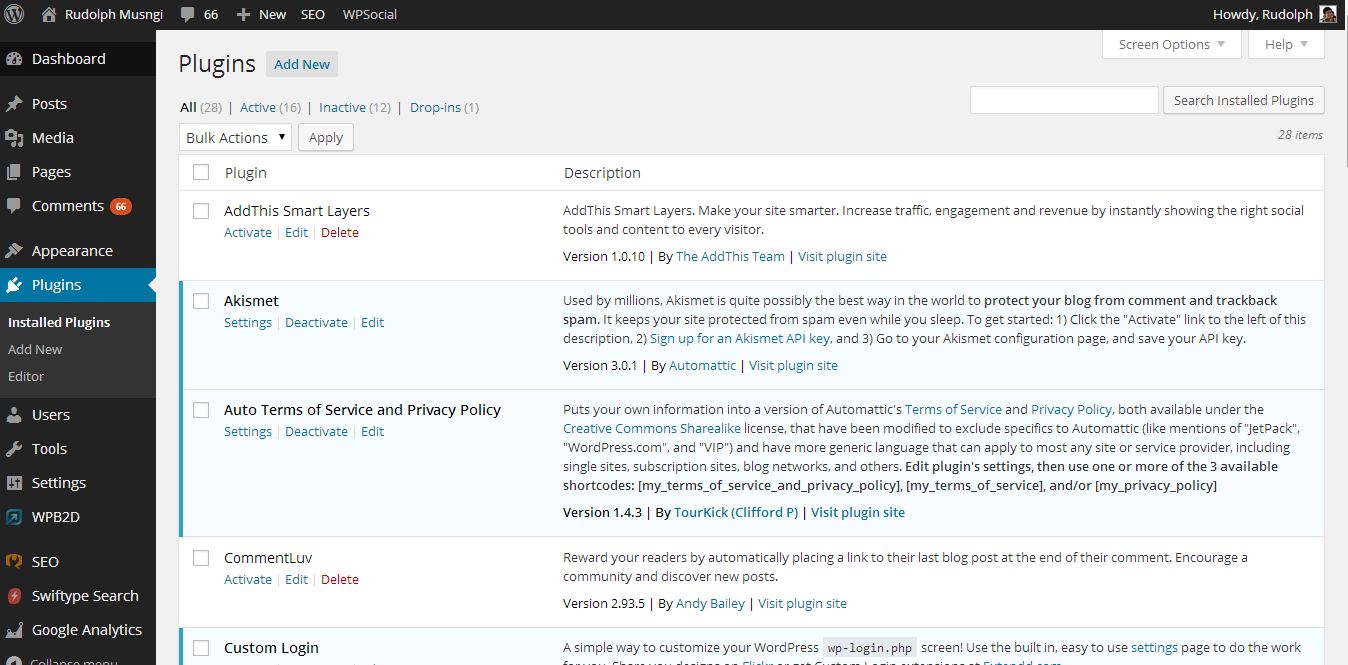 Key the phrase "Audio Player" in the search box and install the plugin created by Martin Laine.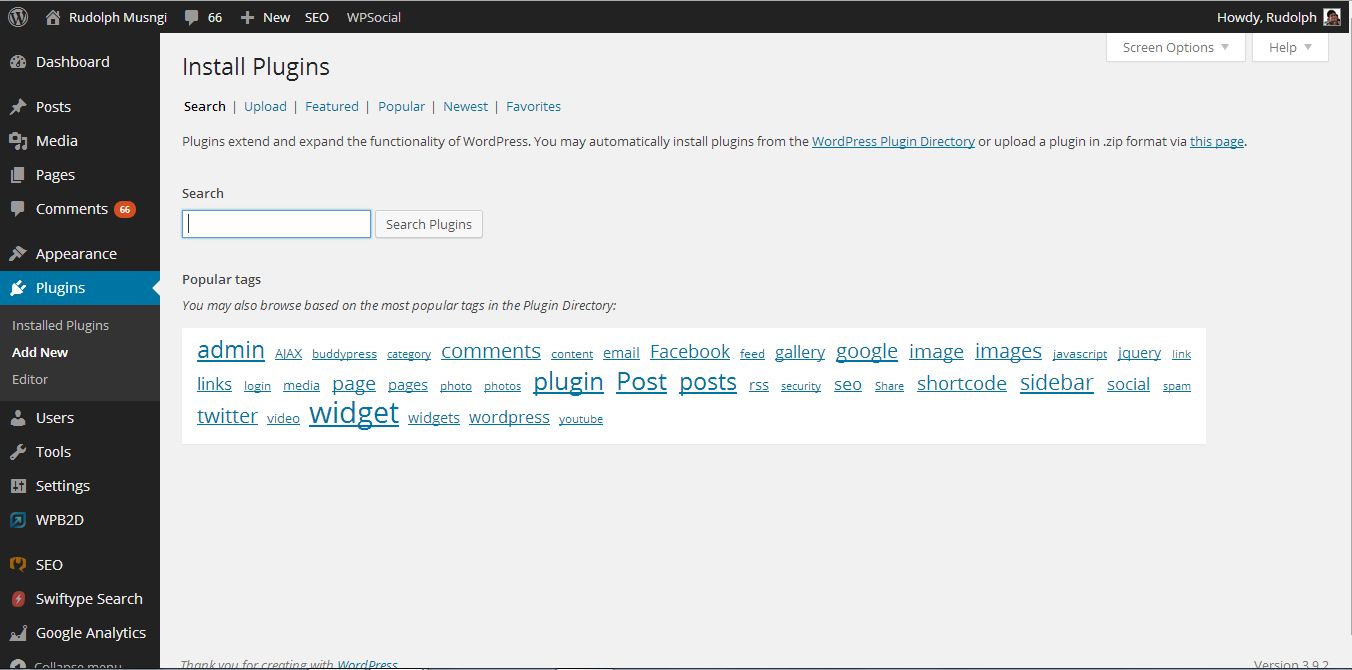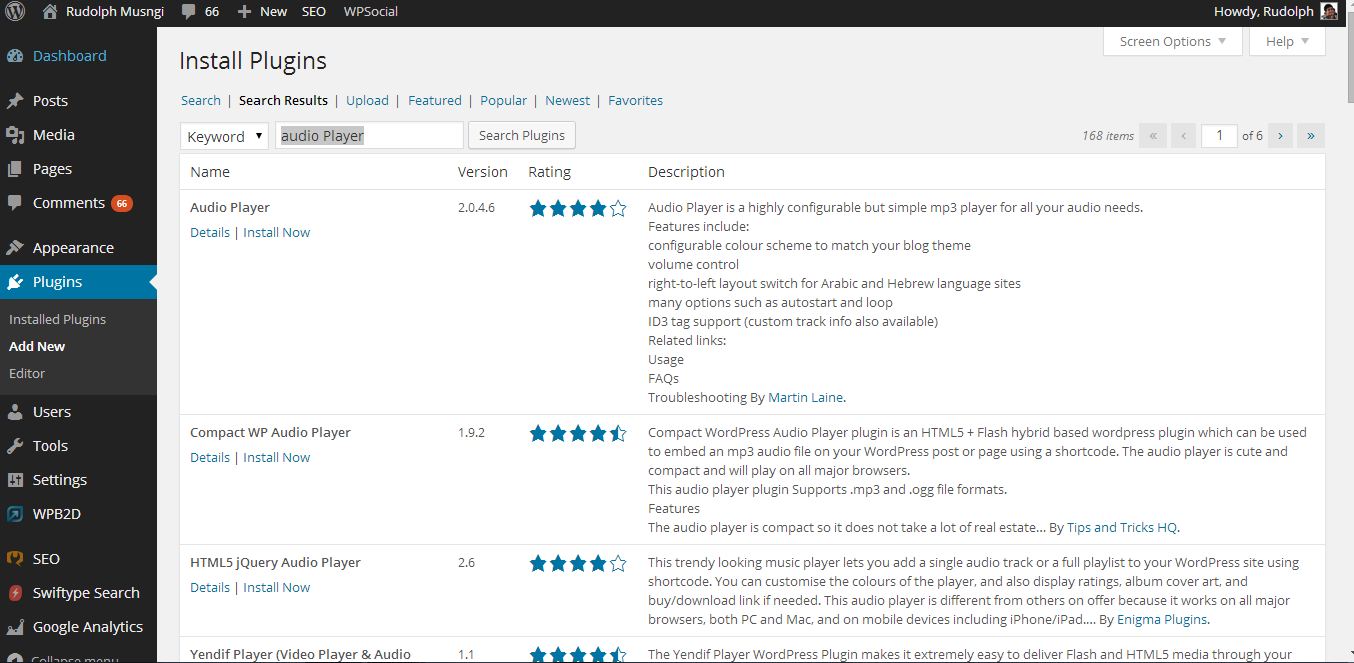 *You also have the option to download the plugin to your computer and install it by yourself.
Other Plugin Options:
Using the Audio Shortcode
You can add a link from your website to a file from another site. You just have to link it to the WordPress audio shortcode ([ audio <space> link]).
You can upload files to your blog's Media Library and be able to edit, add, or remove the Title, Artist, Caption and Description of the File. If you want to insert it in a post, be sure to select the option called "Embed Media Player" and then click the "Insert into Post" button. It will insert the Audio Shortcode.
Aside from this, you can also create playlists using your Media Library. Using several files that you have uploaded into your server, you can put together a list of podcasts that you want to play. You can even play them on your sidebars.
Add files to your playlist. (.mp3)
Once your files are uploaded, a "Create Audio Playlist" tab will be visible in the "Add Media Window".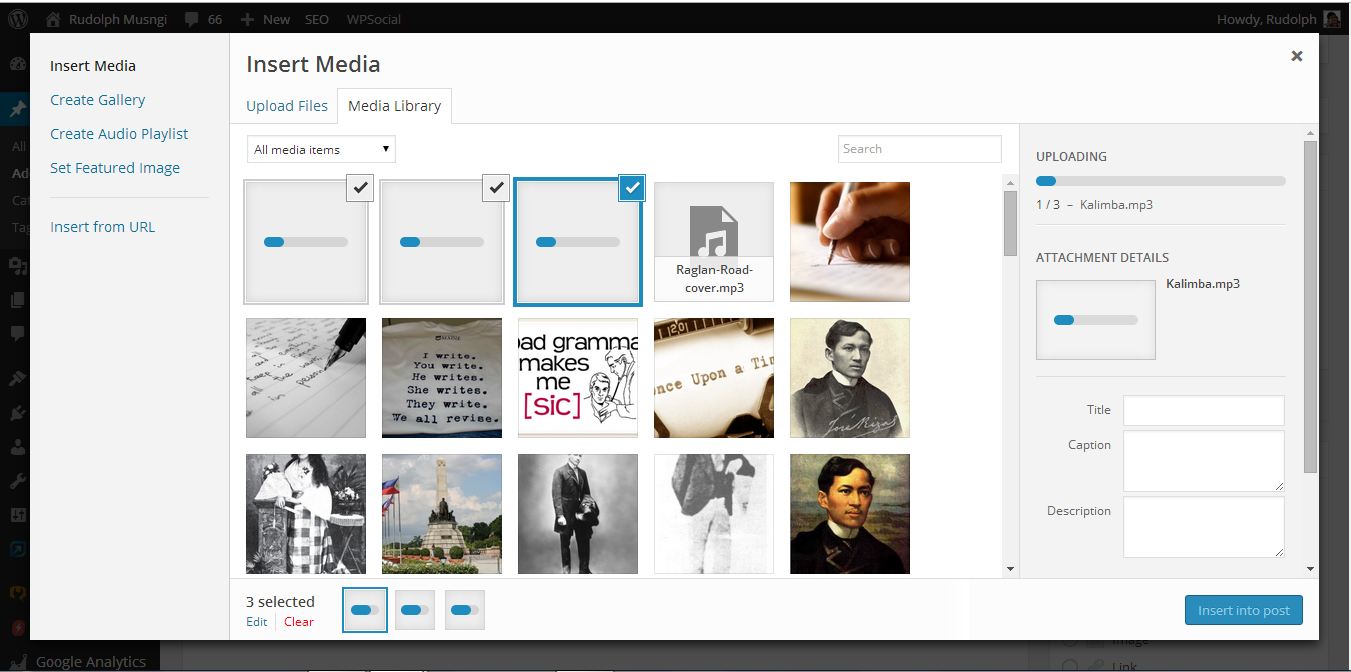 You can choose which tracks to include and insert in the post.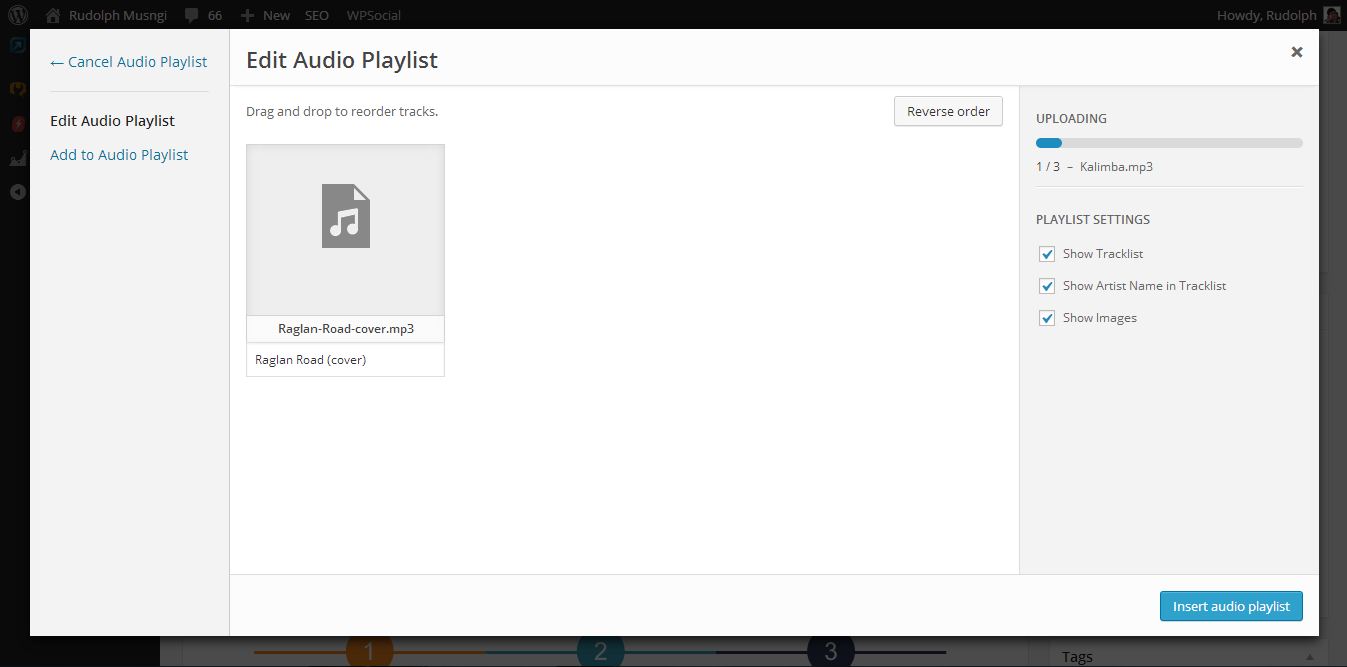 Click on "Create a New Playlist" and you will be taken to the "Edit Audio Playlist" menu where you can drag tracks to reorder them. You can also include details in your Playlist Settings , remove or include Tracklists, Artists, Names and Images.
Embedding the Podcast/Playlist on Your Sidebar
From your WordPress Dashboard, hover on the "Appearance" tab.
Click on "Widgets."
Drag the "Music Player Widget" to your desired sidebar.
Click on the link to upload or choose your media.
Create a Download Link
Another option is to create a download link that will require you readers to download the file to their computers and play it there. This is easier, especially if you are too conscious of the file size of your podcast, but you also need to adhere to copyright laws.
Now that you have already uploaded your podcasts on your blog, they are now ready to be published.
Submitting Your Site to FeedBurner
A feedburner stands between your blog and iTunes. Being able to publish feeds is pertinent because it gives you options to easily migrate to other websites.
According to Google,
Feeds are a way for websites large and small to distribute their content well beyond just visitors using browsers. Feeds permit subscription to regular updates, delivered automatically via a web portal, news reader, or in some cases good old email. Feeds also make it possible for site content to be packaged into "widgets," "gadgets," mobile devices, and other bite-sized technologies that make it possible to display blogs, podcasts, and major news/sports/weather/whatever headlines just about anywhere.
That being said, you will be needing a feedburner URL. To do that, go to feedburner.com. For this link, you will be needing a Gmail account.
Google has centralized all services you need, so, having a Gmail account will be advantageous. You will eventually need it to use Analytics, WebMaster tools, AdWords, AdSense, YouTube, and, of course, FeedBurner.
After signing in, you will see a welcome message. Below this is an invitation to "Burn a feed right this instant."
You will be needing your feed address there. (http://yoursite.com/category/podcasts)
Paste it in the address and add "/feed" at the end of it. Check "I am a podcaster!".
Click on "Next." In the case that you receive an error, that means your XML file is invalid. You need to check your blog is public (check Privacy Settings). Remember, private blogs can't be submitted to iTunes.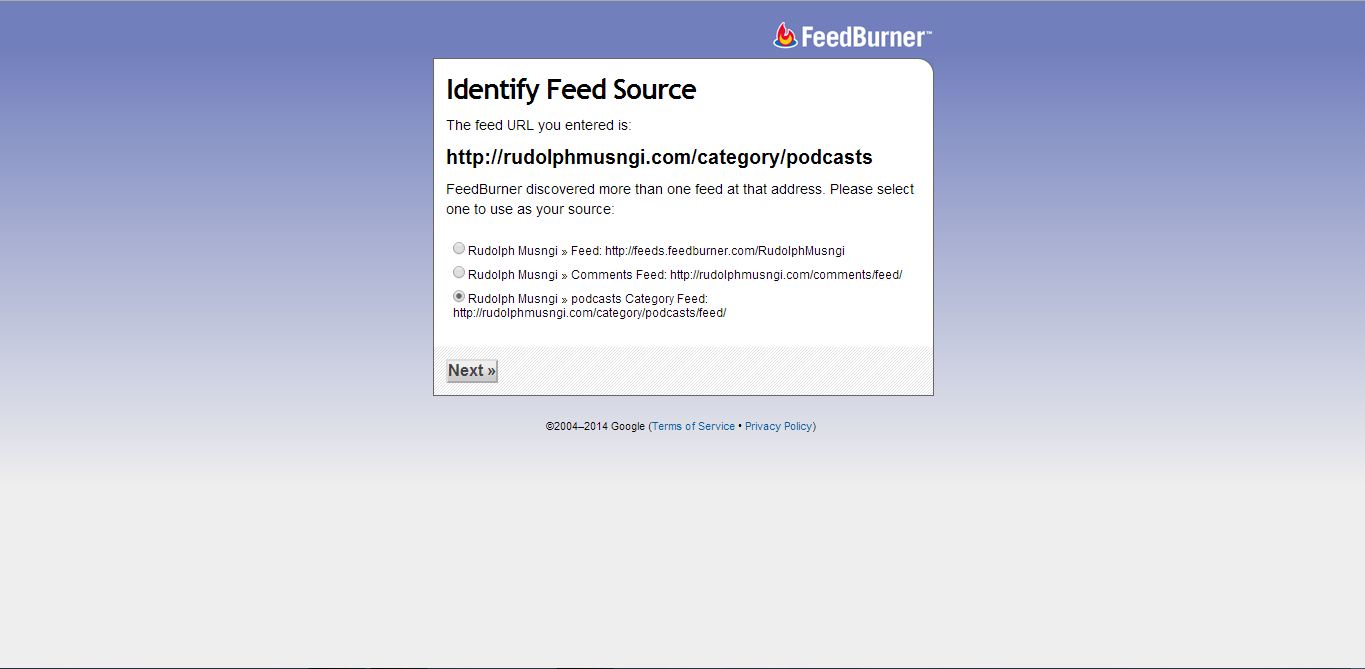 Next, in the "Identify Feed Source" window, you need to select or confirm the appropriate feed. If you see other options, click on the one containing "category/podcasts/".
Then, you need to review the feed article and address. You can always change or keep them. Click on "Next".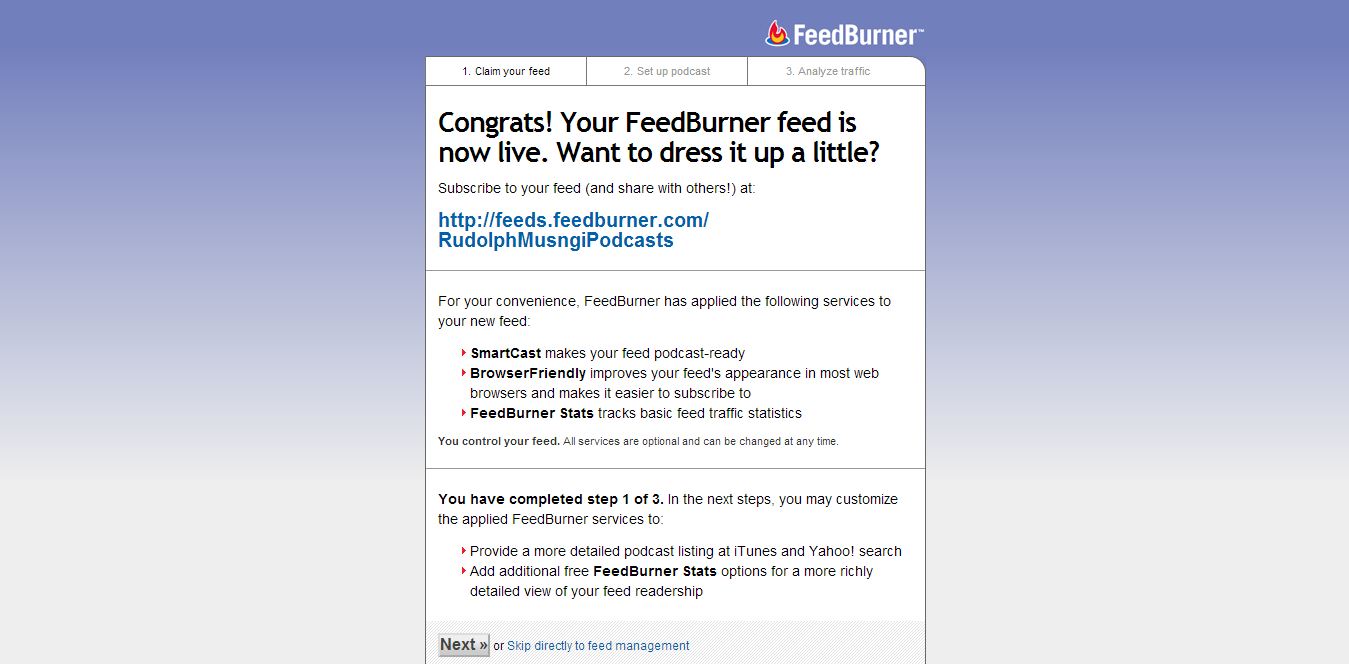 You will now be directed to the "Congrats" page. From there, you need to copy the feed address. (It begins with feeds.feedburner.com and ends with the title you confirmed.
Click the Next button.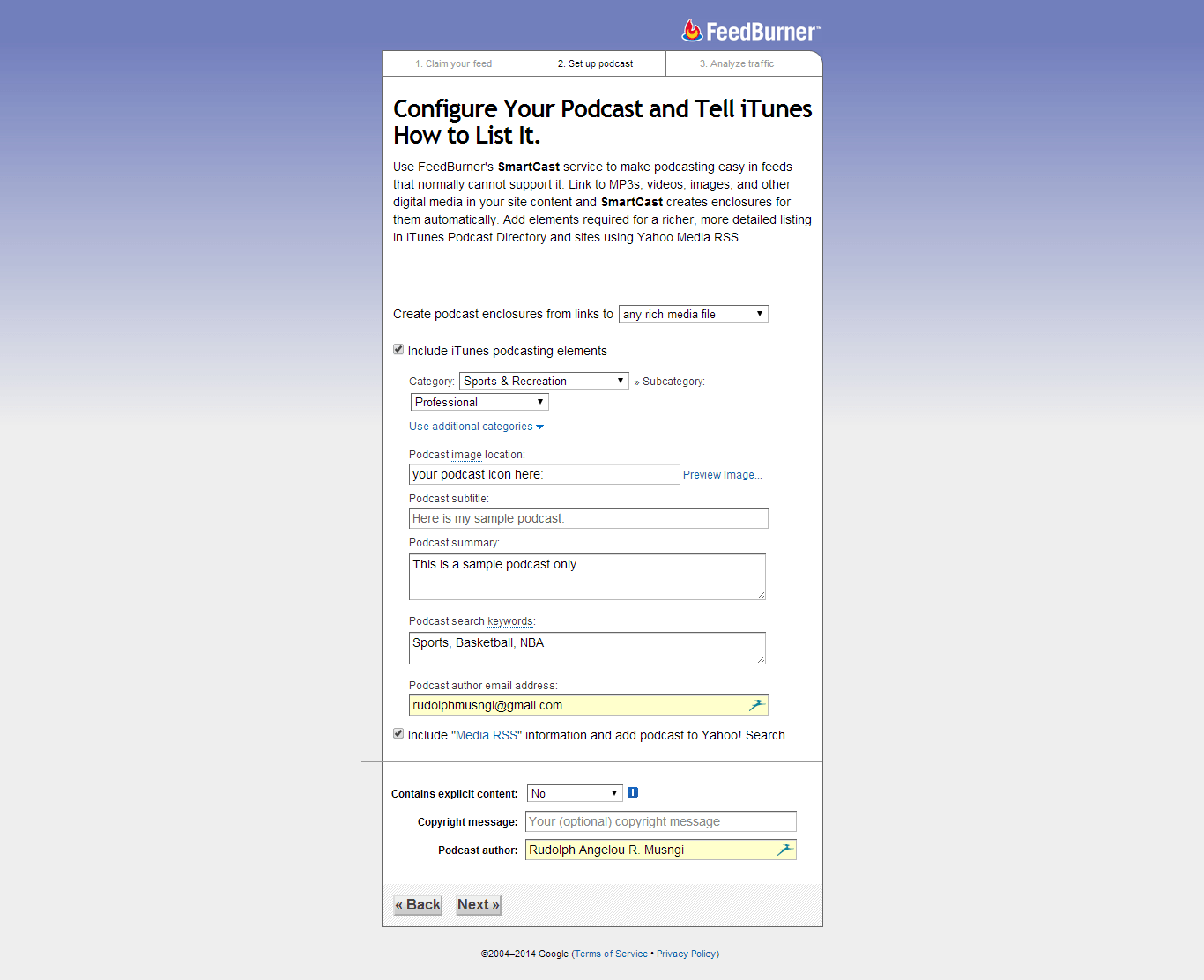 Afterwards, you need to tick on the check box next to "Include iTunes Podcasting Elements" in the "Configure Your Podcast" page.
You will also be asked to select the category and subcategory for this.
Click the Next button.
Next, you will be asked for the statistics tracking option. Click on "Next" afterwards.
You now have your feeds prepared for iTunes store.
Submitting Your Podcast to iTunes
Now that your post is ready and already published, it's time to let the masses know. For this, you'll be using the iTunes platform. As you remember, as mentioned earlier, that not everybody uses iTunes. Yes, that is true but iTunes is the most plausible of all the alternatives. If you really don't like to distribute your work on iTunes, you have alternatives:
As said, iTunes will be the distributor for your podcasts. For this, you will be needing an account. iTunes may also require you to key in your credit card number. But don't worry, it's totally free.
Here are the steps:
Go to Apple's instructions on testing your feed and following them.
Now that you confirmed that you can listen to your podcast using iTunes, submit your podcast.
After submission, your podcast will be reviewed by the iTunes staff. That means your podcasts won't be readily available.
Once your podcasts are accepted, you will be able to get a link to distribute them through email or website linking.
Some notes on Files
Files can be hosted using your current server. It's the easiest and least costly way to do so. However, when traffic increases, your server is prone to crashing and being permanently suspended.
Bonus: Equipment You Can Use
To make your podcasts high-quality, you also need to invest in your equipment. Yes, content is all that matters, but bringing in the content in a better way possible is a game changer. Here are a few gadgets you may want to invest in.
Software:
Microphones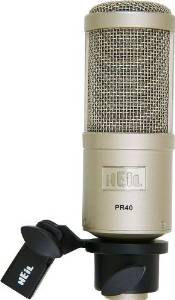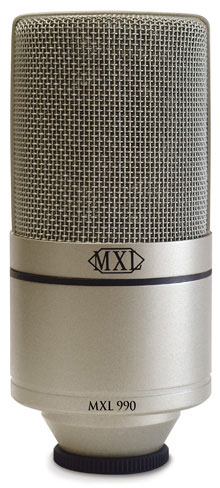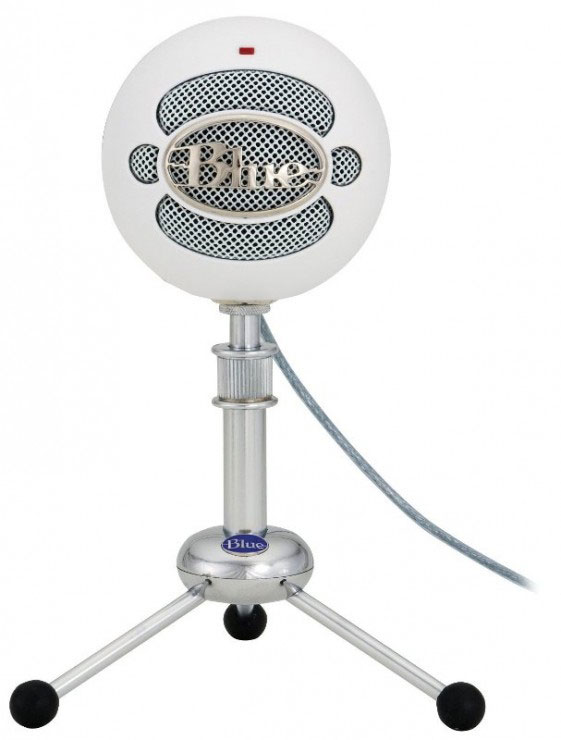 Mixers and Audio Interfaces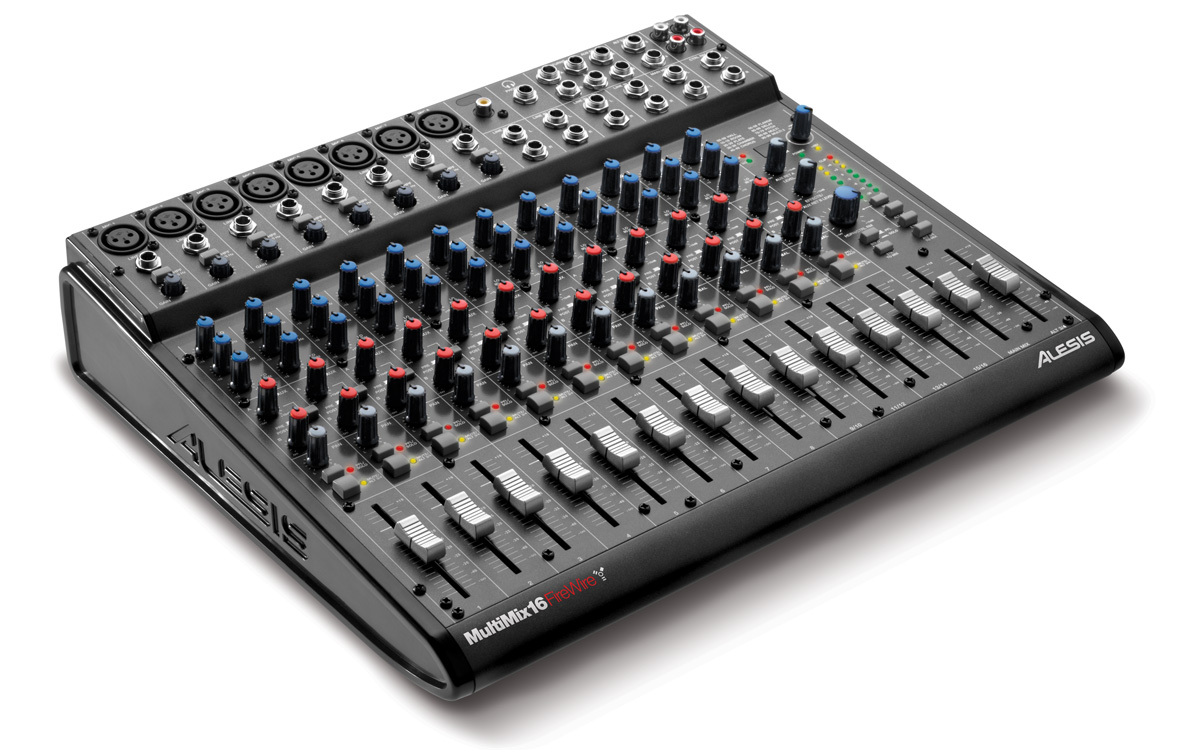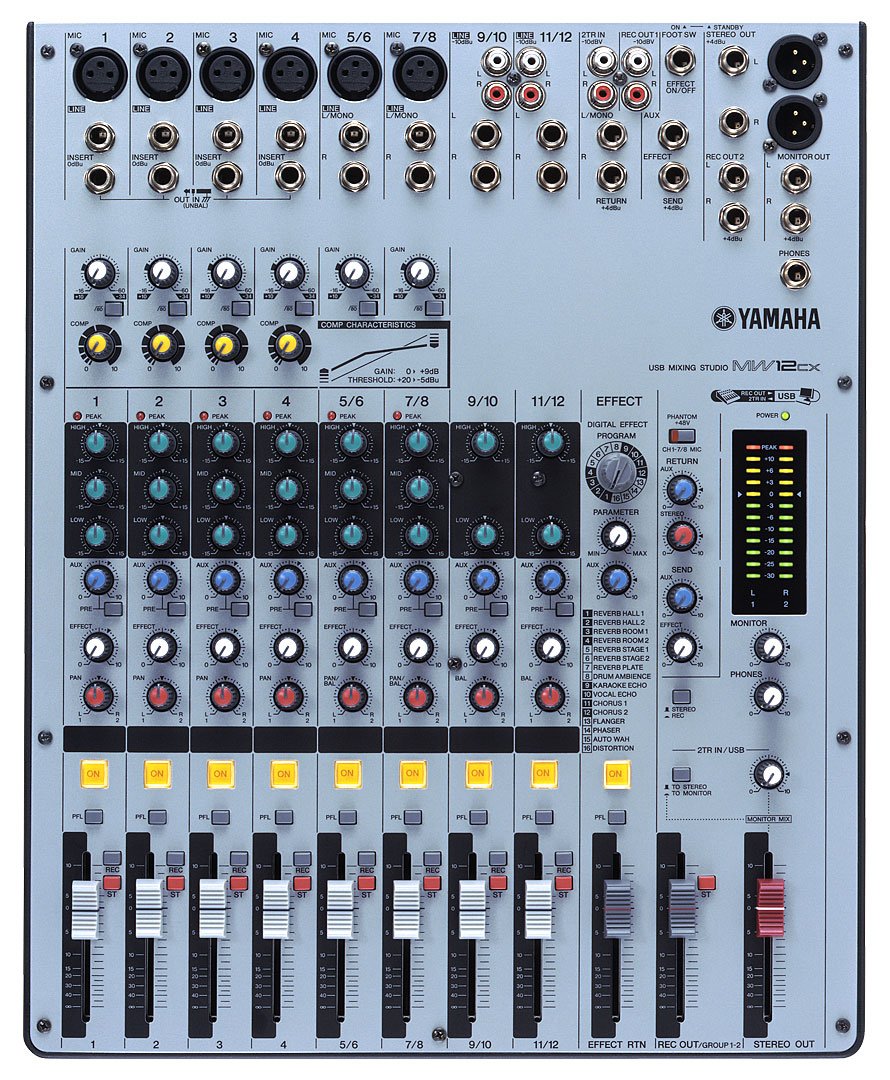 Portables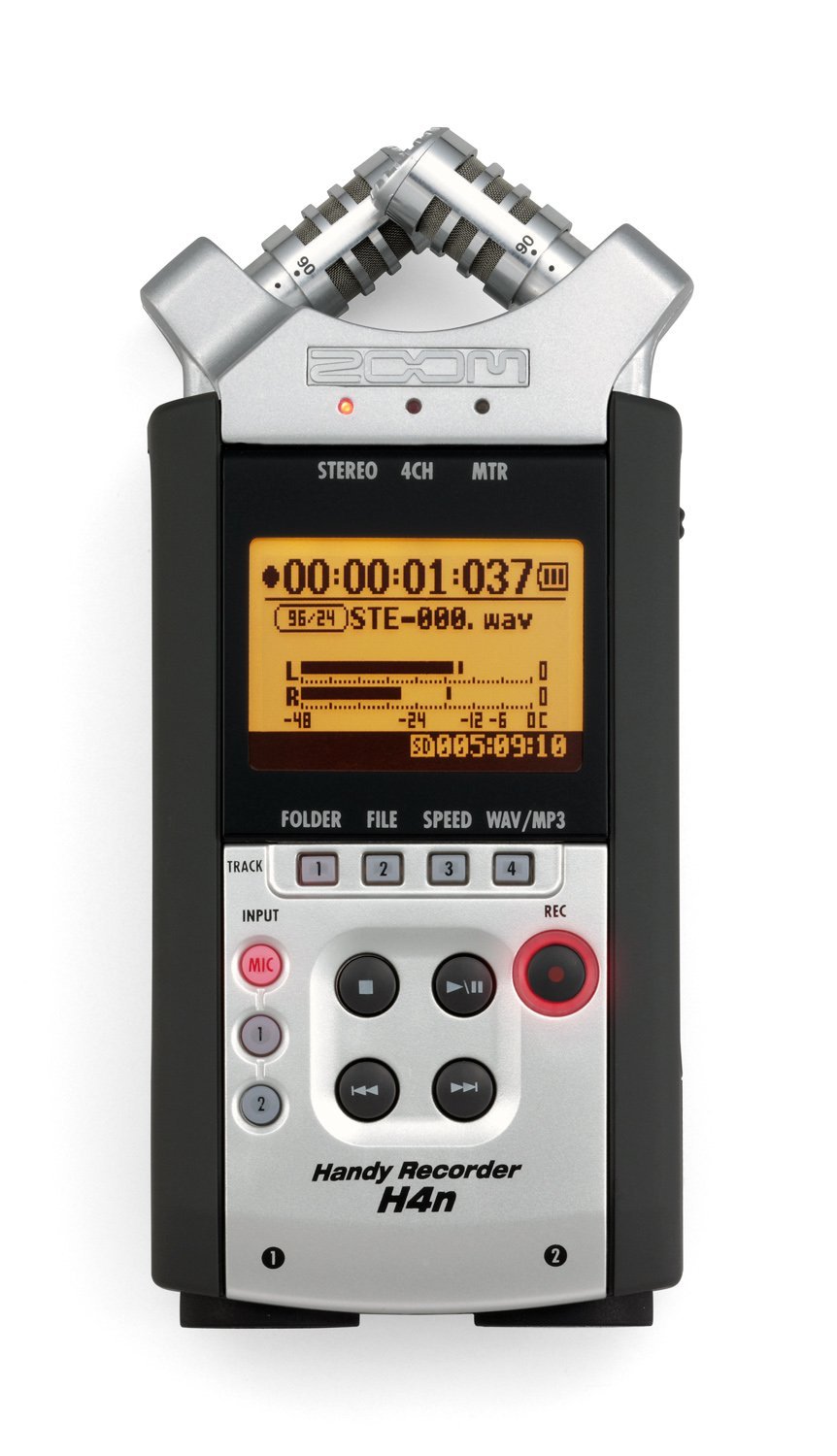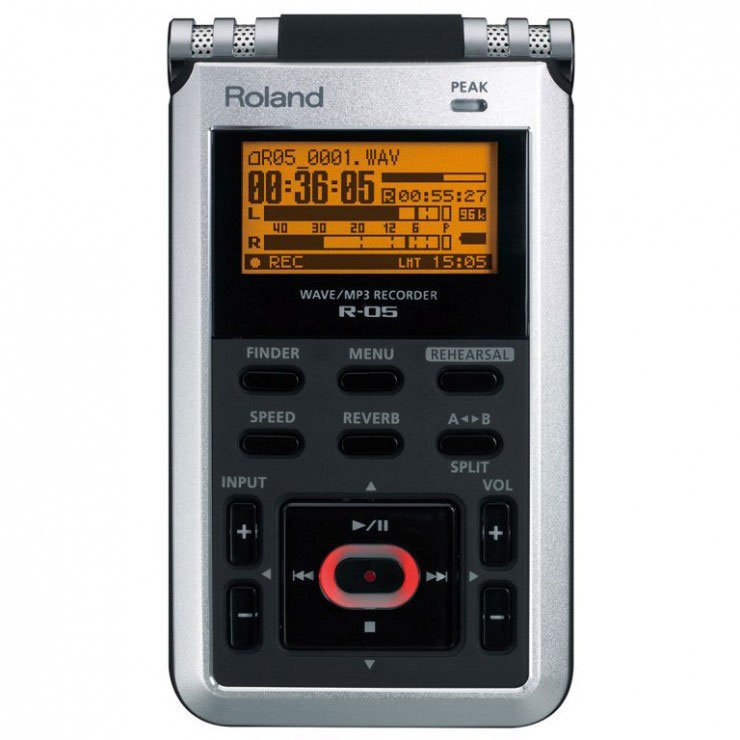 If you want to learn how to create podcasts, here are a few awesome people who could help you:
Here are some great podcasts for web designers and developers:
Happy Monday
The Businessology Show
Conclusion
You are now ready to Podcast using your WordPress site! We here at 1stwebdesigner are happy to finally see how you roll on those podcasts. We hope that we have helped you in this. If you have some questions, feel free to ask.
This post may contain affiliate links. See our disclosure about affiliate links here.