It's always nice to have ready access to a multiplicity of different fonts. But, if you're limited to manual searches, finding the one(s) you want can take up quite a bit of your time. As a busy web designer, you most likely have many other things you need to get done.
Fortunately, there are tools that can help you in your search to identify a font you would like to use, but you don't know its name. There is a tool that's easy to use, and it's free and yours to use for the asking.
Suppose, for instance, you've come across the following font. You'd like to use it in your present project, but you don't even know its name, or where to look for it, so you can download it.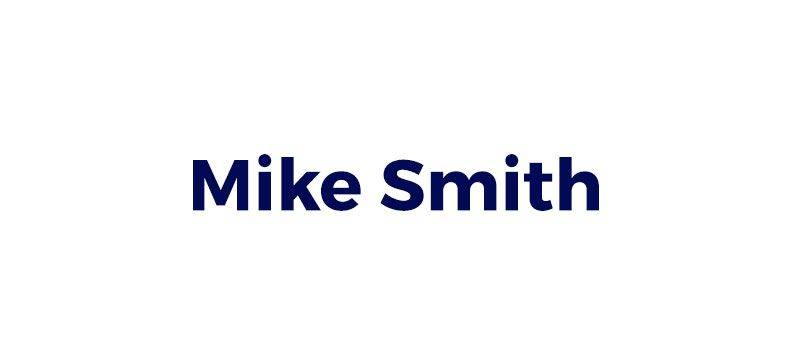 "Mike Smith" does have a few recognizable characteristics, but what good does that do you? This is where a good software tool comes into play, and WhatFontis.com has a software search tool that you can use free of charge.
What Steps Are Involved in Using the WhatFontis.Com Search Tool?
Follow these 3 simple steps, and let the WhatFontis.com search tool take care of the heavy lifting.
Step 1 – Register and Sign In
Bring the WhatFontis.com website up on your browser. To register for the free service, you'll need to fill in your email address, confirm that you're not a robot, and click the REGISTER button. You should then receive an email to confirm.
Now, it's simply a matter of creating your username and password. You'll also be asked to enter your website's URL. You can leave it blank if you don't have a website. It's not a required field.
When you sign in, the Homepage will pop up on your screen, and you're good to go!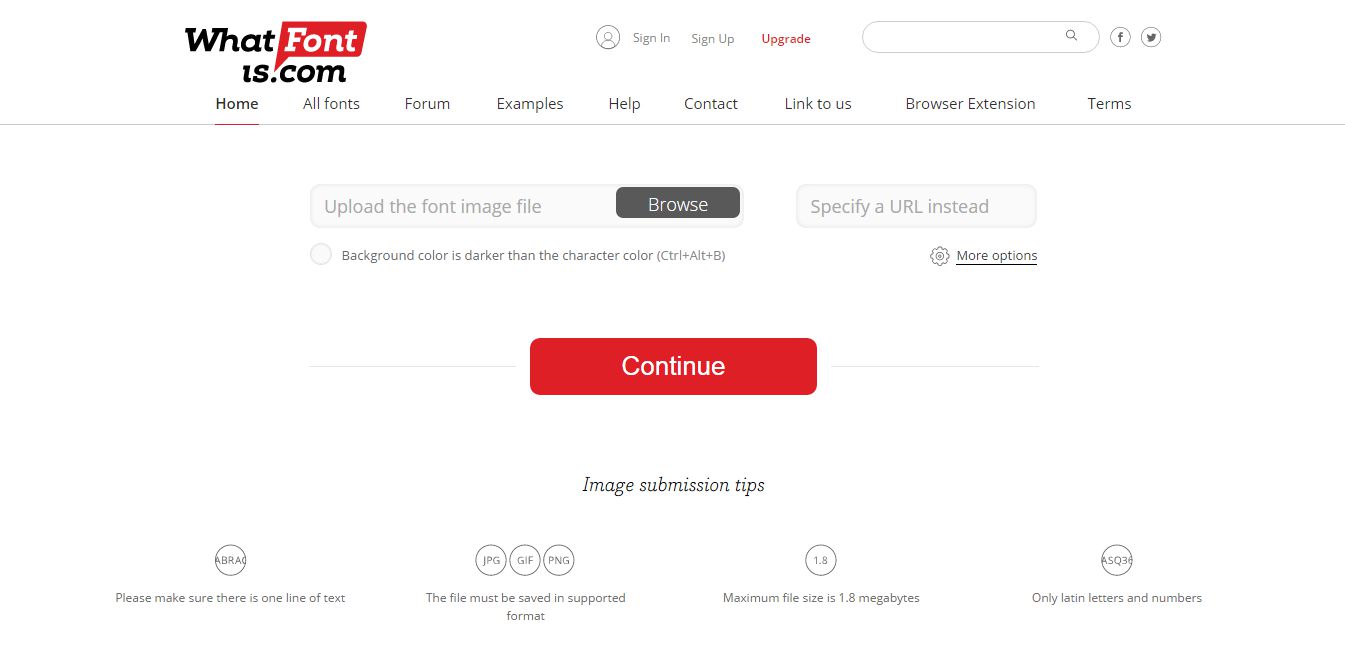 Now it's time to make your first search request.
Step 2 – Upload the File with the Font Image You're Looking For
If you've captured the font you're interested in an image file, upload it. Alternatively, you can upload a screenshot, or submit the URL of the site where you observed the font.
There are a few rules that need to be followed; but they aren't complicated.
You need submit at least one line of horizontal text. JPG, GIF, and PNG are the accepted file formats. You can only submit Latin letters, and they must not be touching.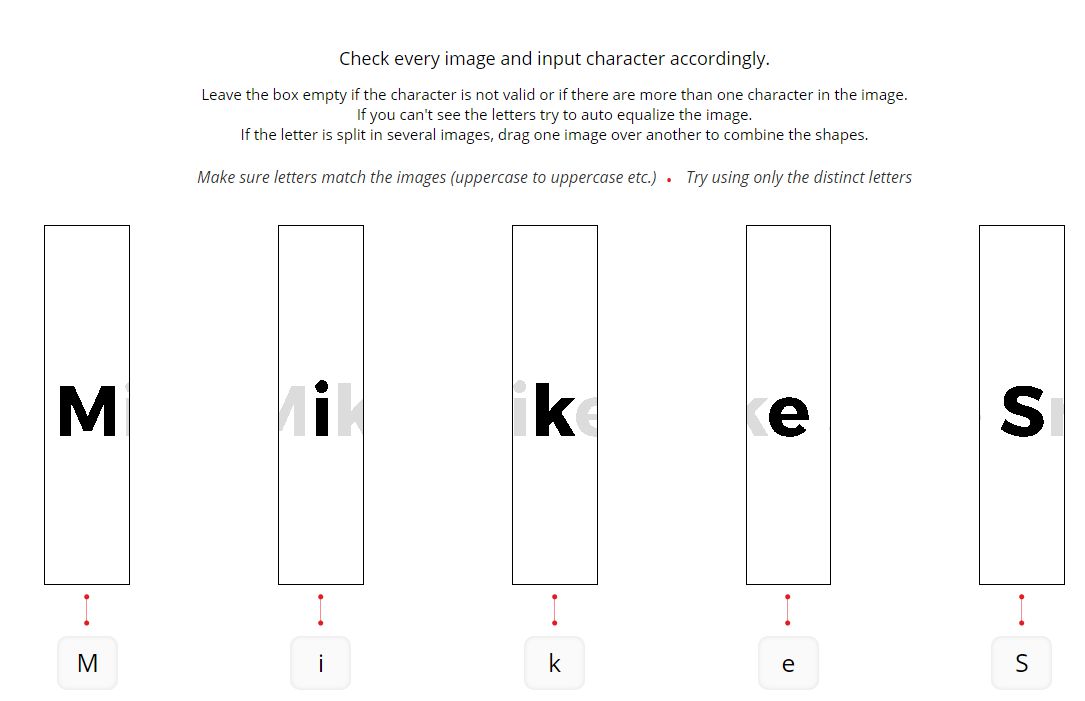 WhatFontis.com provides both good and bad examples of submittals; plus, their FAQ page could also be of some help.
Don't expect to get an exact font identification 100% of the time. Some custom fonts can be difficult to identify, as can most unique fonts.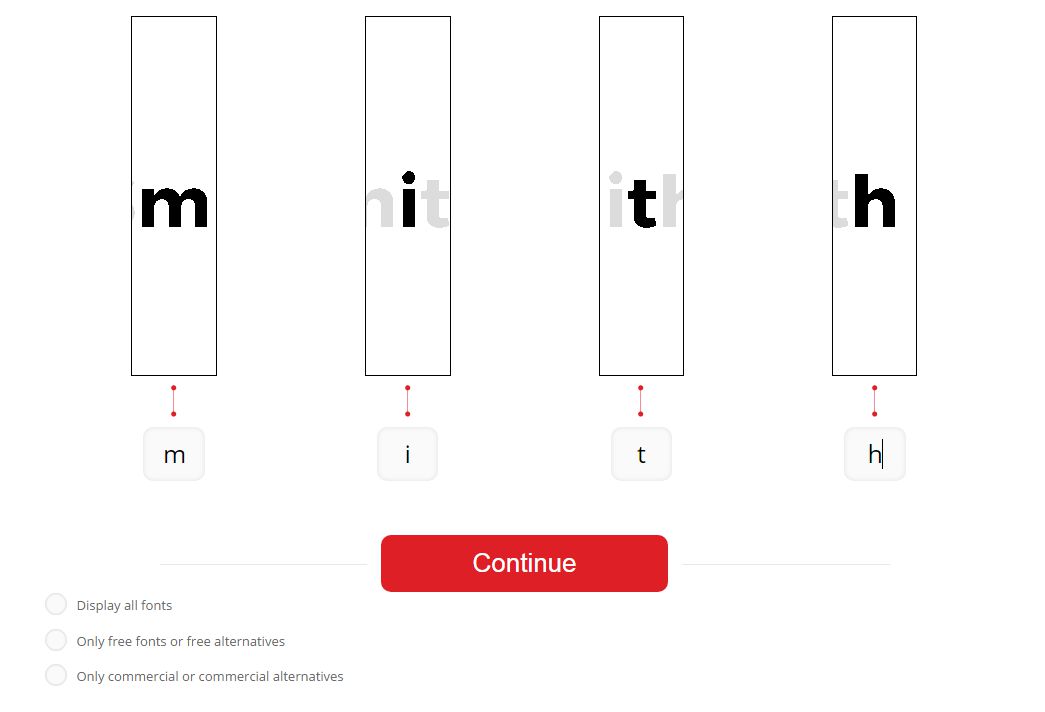 If you don't get a perfect match, you'll still get a number of examples that are quite similar.
Step 3 – Look at the Results of the Search, Pick out the Best Match, and You're Done!
Another approach is to post a message that includes an image of the font you're looking for on the WhatFontis.com's forum. Many of the forum members, especially the heavy users, are good at identifying fonts; and they are more than willing to lend you a helping hand.
Use the WhatFontis Browser Extension
You can also download and use the WhatFontis.com browser extension for Chrome. When you go to the browser extension site, you'll also find an add-on for Firefox browser users. Make sure you click on the Chrome Extension "F" button, since there are downloads for other, unrelated, services on the page. Typically, the number of extensions you use should be kept low to enjoy their full benefits. Fortunately, Chrome is more tolerant of multiple extensions that most browsers.
What WhatFontis.com's Premium Version Offers.
For occasional users, the free search version is generally sufficient. The premium version is for heavy users, which is defined as those who wish to conduct more than 5 searches per day, or post on the forum more than once per day.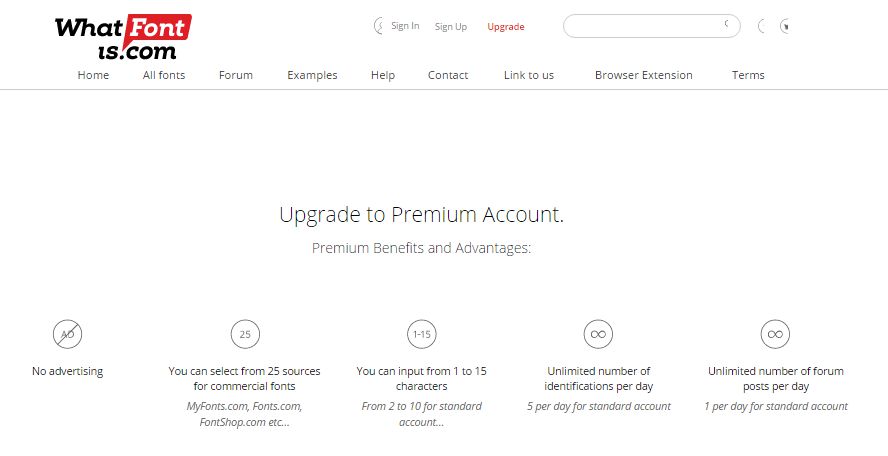 The premium service is quite affordable at $2.99 per month, or $29.90 for an annual subscription. The number of searches you can conduct daily is unlimited, as is the number of daily forum posts you can make. An added benefit is that you can input up to 15 characters, instead of a maximum of 10 with the free account.
A Nice Solution to a Sometimes-Bothersome Problem
It's hard to locate something when you don't know its name. You can always use an analytics tool to help in in your search, if you want to take the time to figure out how to use it, and if you've nothing else to do. It makes more sense to let a highly-effective software search tool do the work for you.
The WhatFontis.com search capability will save you ton of time, whether you use it to conduct a search a few times a month, or several hundred times a day.
It belongs in your web design toolkit.
This post may contain affiliate links. See our disclosure about affiliate links here.