There's nothing quite like the feeling when fall arrives. The breezes are cool and every time you set foot outside, you're met with the sweet rush of crisp, fresh air.
Wouldn't it be lovely if you could capture this sentiment in your designs as well? From the subdued color palette to the sound of crunching leaves, autumn serves as a delightful source of inspiration that you can readily harness in your design work.
Today, we offer up several suggestions for fonts to use that shout "fall" from the rooftops. Whether you want something that reminds you of autumn leaves, a harvest meal, or Halloween festivities, we've found a healthy selection of fonts to fuel your design work for months to come.
Note: Be sure to read the licensing for each font before using it in a project.

This font brings the beauty of autumn leaves to your screen. It's perfect for designing anything from logos and headers to invitations and greeting cards. It features 76 characters and 42 glyphs. Likewise, the delicate way leaves and vines sane their way around each letter truly makes this font stand out.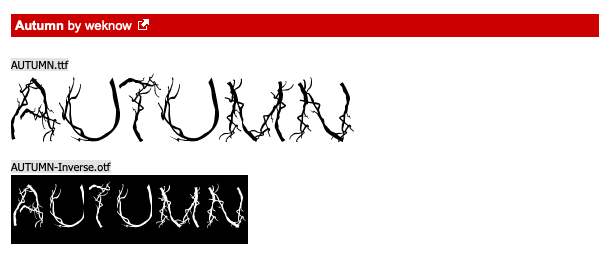 The Autumn font by weknow is a great option for bringing a bit of a spooky touch to your designs this fall. Each character is made up of twisted branches and twigs, giving it all the feeling of creeping vines and things that go bump in the night.

This font is perfect for designing holiday-themed items like gift tags, wrapping paper, and even invitations. The Autumn Gifts font features characters that are made up of pencil sketch-style drawings of fall-related items like cornhusks, pumpkins, and acorns.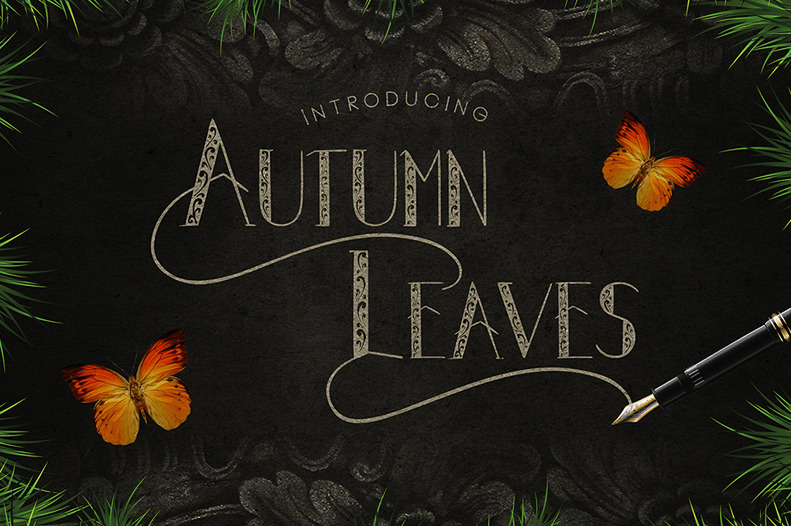 The Autumn Leaves is another decorative font that easily captures attention while simultaneously capturing the spirit of the fall season. It features interesting ligatures, bold lines, as well as embedded filigrees within each letter.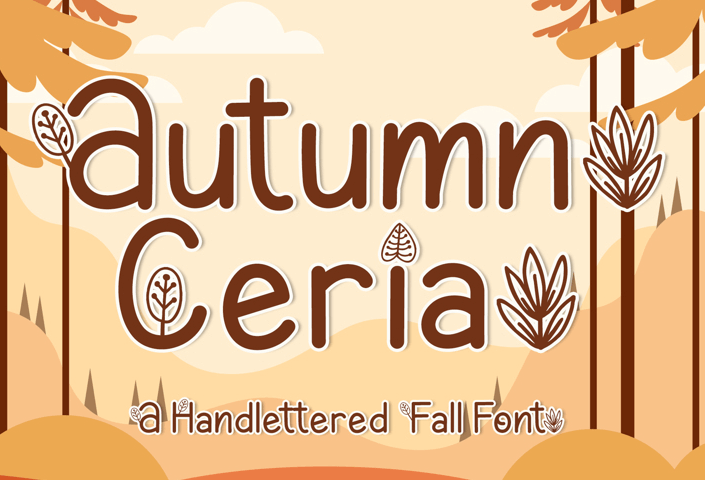 This font is inspired by traditional hand-lettering techniques and gives off a warm, rustic feeling. The Autumn Ceria Font includes upper and lower case letters, numbers, and punctuation marks with fun leaf designs to use throughout your designs. You can use it for everything from product packaging to headers and titles.

The Autumn Harvest Font is a great choice for designs related to food, cooking, or entertaining. It includes a lovely corn accent on each character, making it a great choice for harvest party invitations and other seasonal designs.
This font is perfect for all your Halloween-themed designs. The spooky letters are perfect for creating invitations, flyers, and even website headers. If you're looking to add a touch of fright to your fall designs, this is the font for you. The appearance of blood dripping from each letter is what really sells the theme here.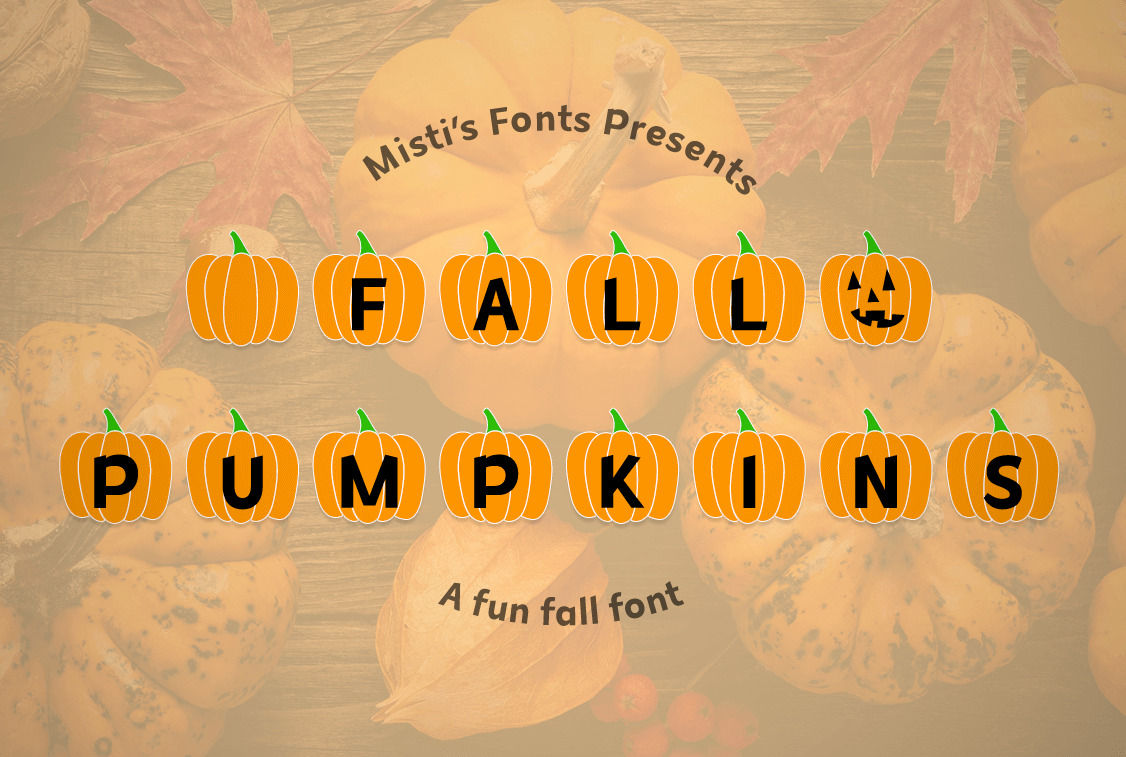 Celebrate the season with Fall Pumpkins font. This cute, festive font is perfect for adding a touch of autumn to all your projects. Create monogram designs, seasonal banners, sublimation prints and so much more.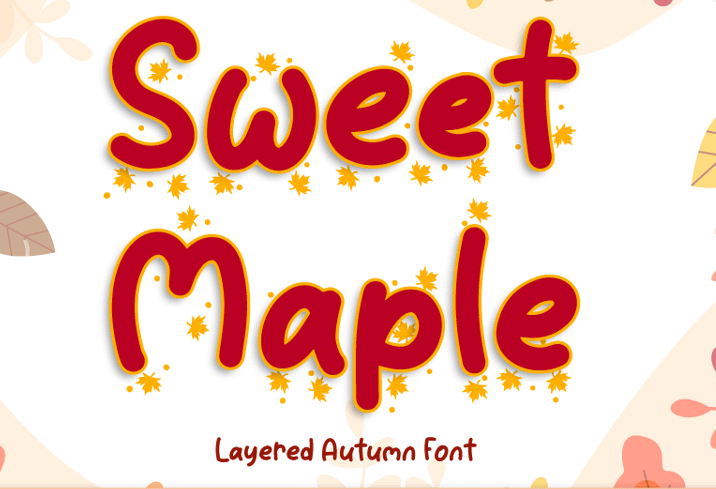 This font is perfect for all your autumn-themed designs. The letters are bubbly and engaging and are surrounded by appropriately sweet maple leaf embellishments.

This fun and festive font is perfect for all your Halloween and autumn designs. Though it doesn't feature actual letter designs, it does feature a variety of Halloween-themed designs instead like pumpkins, black cats, and jack o'lanterns, making it a great choice for everything from Halloween party invitations to blog posts.
Which Fall-Inspired Font Will You Use?
Whether you want something cute and festive or spooky and creepy, there's a font on this list that's perfect for your autumn-inspired designs. Be sure to read the licensing for each font before using it in a project and enjoy getting creative with your fall designs!
This post may contain affiliate links. See our disclosure about affiliate links here.