Have you ever wanted to make your own font? Maybe you need an extra personal touch for a design project, or perhaps you want to sell fonts commercially. Either way, there are solutions out there that can help you get started. All you need is an idea, good handwriting, and some font creation software!
Designing the Font
Firstly, if you would rather generate or build a font than create your own from scratch, try out an app like Prototypo or Fontstruct.
To begin creating a font, you have a few decisions to make. The first should be easy: Serif, sans serif, script (calligraphy), decorative or symbol type? There's all sorts of sub-types, but this is a good beginning.
Start studying fonts you like. What makes them look so good? Why do you like them? You don't want to copy, but you may want to start putting together references and sketching out early drafts.
What is this font for? A public or personal project? If it's for yourself, you may only need to design the basic alphabet and some symbols. But if you're releasing this font commercially, you'll want to include many symbols and characters.
You might also want to consider including other typeface families like bold, italic, thin, light, condensed and so on. But if this is your first font, don't worry about that and start simple.
Once you have an idea, start practicing by hand! Draw the letters over and over until you're happy with the design.
What you do next depends on your preferences. You can scan your handwritten work and trace it in a program like Illustrator or Photoshop, or you can skip right to font creation software. Either way, you will need a program to help you compile the font. Here are a handful of the best.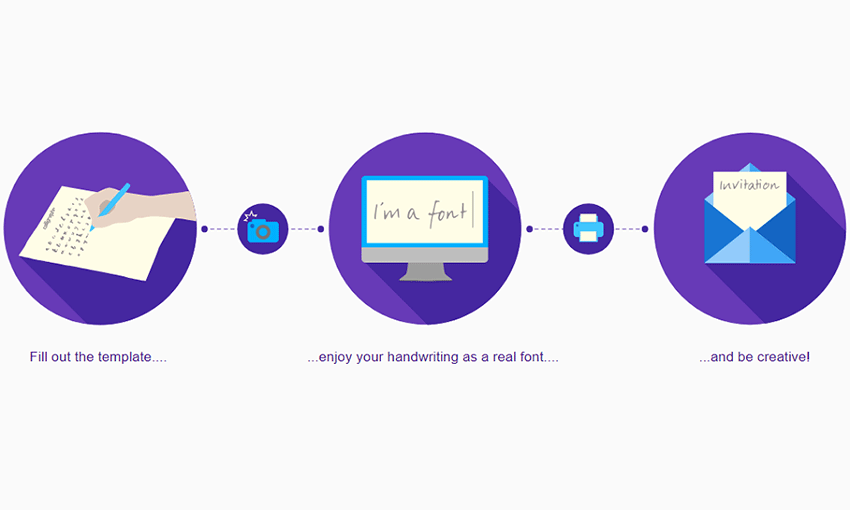 If you want a quick, easy and free solution to creating fonts, Calligraphr might be what you need. Just fill out the template and you'll have a font that looks like your handwriting! There's even a quick test version, no registration required, for when you need to make a font fast.
You can use what you create commercially without credit, but to access features like special characters, variants and ligatures, you'll have to upgrade your account.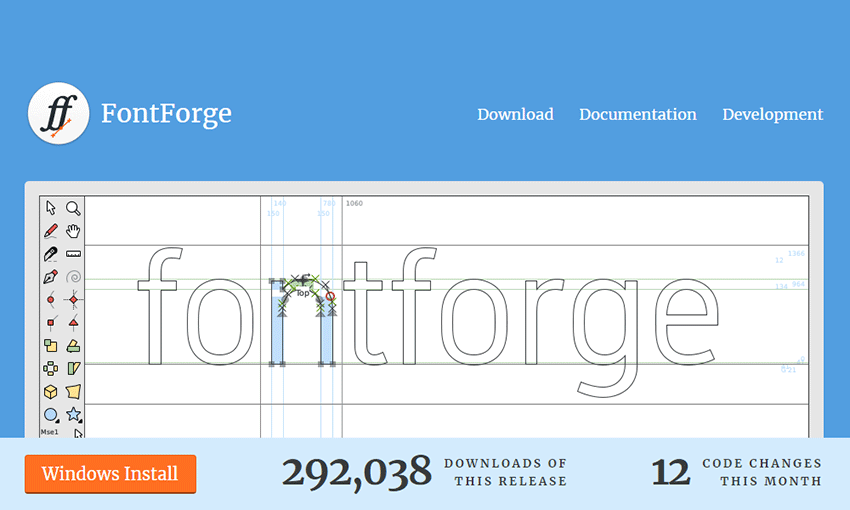 FontForge is free, open source font design software. You'll be drawing your letters right in the program. If you've used vector graphics programs before, you'll get the hang of it quickly. And since it's open source, you can download or create scripts and utilities!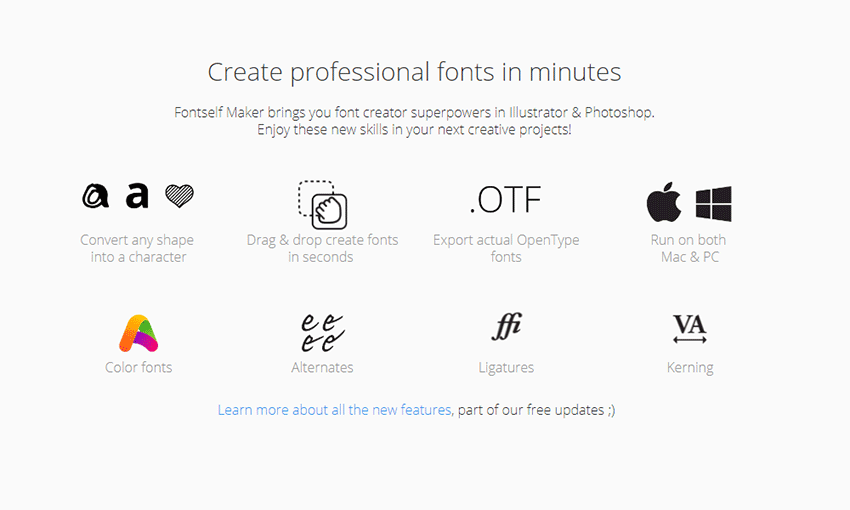 Fontself is the easy and cheap font maker. Available with a one-time payment as an addon for Photoshop and Illustrator, you won't need to be hopping between programs. Just make the font in your software of choice, optimize your letters and export! You can even use Catapult for Illustrator to host your fonts and start using them online immediately.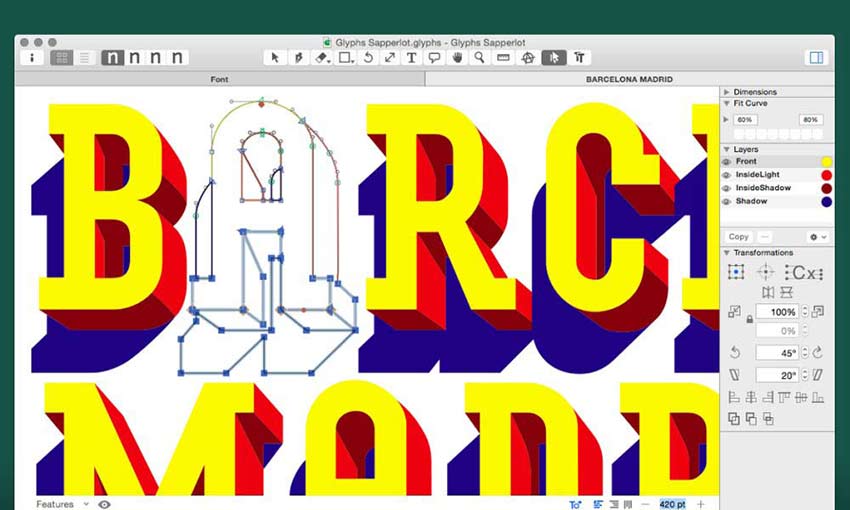 This app for MacOS has some serious power. If you've worked with fonts before and are ready for a solid upgrade, Glyphs is the solution. Every tool you'll ever need, plus some super helpful tutorials and documentation so you'll never feel lost.
If you like the look of Glyphs but need something a little less complicated, you can try Glyphs Mini instead. It's got the same professional look and extensive functionality, but it'll better ease you into the world of font creation.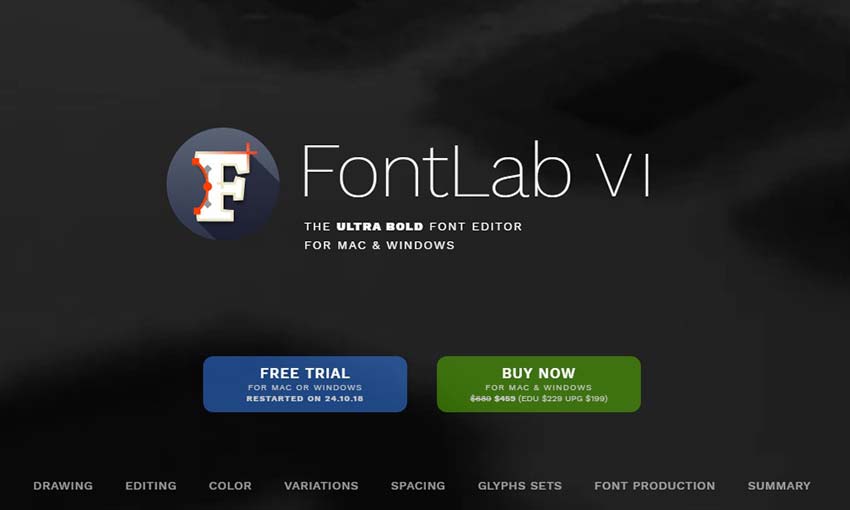 If you're serious about font creation, FontLab is the way to go. It doesn't come cheap, but you'll never want for a more robust font tool. The revolutionary tools will turn previously impossible tasks into a breeze, even for beginners. It's a big commitment, but one you won't regret.
Design Beautiful Fonts
Creating a font isn't too hard. The real difficulty comes during the design process. If you're not sure where to begin, study your favorite fonts and ask yourself what makes them look so great. And make sure to practice a lot, both on paper and in your art program of choice, so you can nail those letters when it comes time to digitalize.
This post may contain affiliate links. See our disclosure about affiliate links here.