An infographic allows freelancers, businesses and all sorts of organizations to portray information in a visual, easily digestible manner. Think of an infographic as similar to a PowerPoint presentation. They're far easier to understand than a written brief or a database full of information. What's great is that many of the free infographic templates available today are provided in PowerPoint format.
You'll also find some excellent infographic templates that are usable in Adobe Illustrator, Photoshop and other programs. Overall, your best bet is to locate the infographic templates that make the most sense for your industry, company and the software you use to build the infographics.
If you're a complete beginner, you might even consider a system like Canva, which has many templates and simple design tools that you can use right in your browser.
Now, let's have a look at some free infographic templates!
The Fun Idea infographic has a charitable focus, but it offers a broad reach for use in any industry. It's essentially a preset list for you to adapt from some of your blog posts, like for a list of fun recipe ideas or business tips. Simply swap out some of the graphics and change the text. It's also worth mentioning that this is a Canva template, so you're able to choose from thousands of free infographic templates – as long as you sign up for a free account. You'll find that some of the best templates out there are from Canva.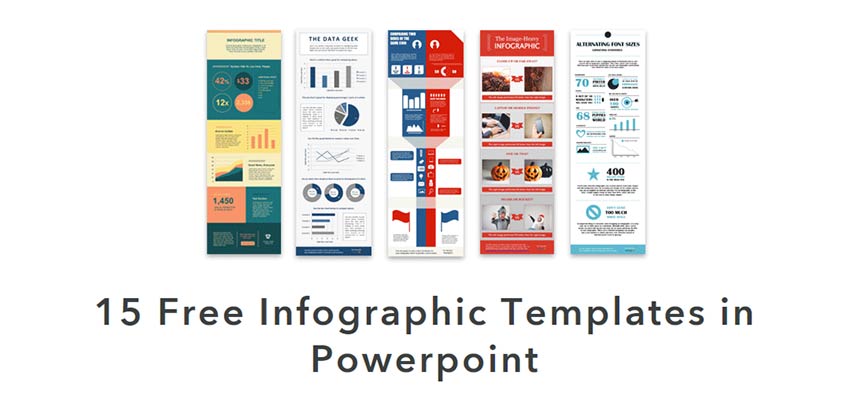 Some of these mentions are going to include packages of infographic templates for the simple reason that it's common for them to be bundled like this. At Hubspot, you can go to the linked page and type in your contact information. After that, you'll receive a download with 15 free infographics. All of these templates are made for PowerPoint, so it may or may not fit your needs. In addition, the webpage includes some bonus Illustrator templates – all of which are for infographics. Overall, the templates cover several industries with all sorts of different designs. It's definitely worth checking out.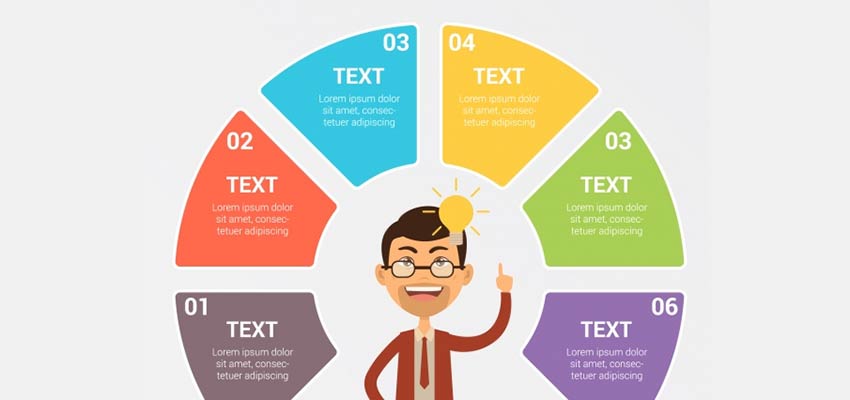 Some of the most creative infographic templates come in the form of vectors. Many of these can be edited in programs like Illustrator, Photoshop and even PowerPoint. The point of a vector is to give you complete control over every creative element on the image – hence the reason so many people use vectors in Illustrator and Photoshop. We like this template since it works for a wide variety of businesses when making visual lists.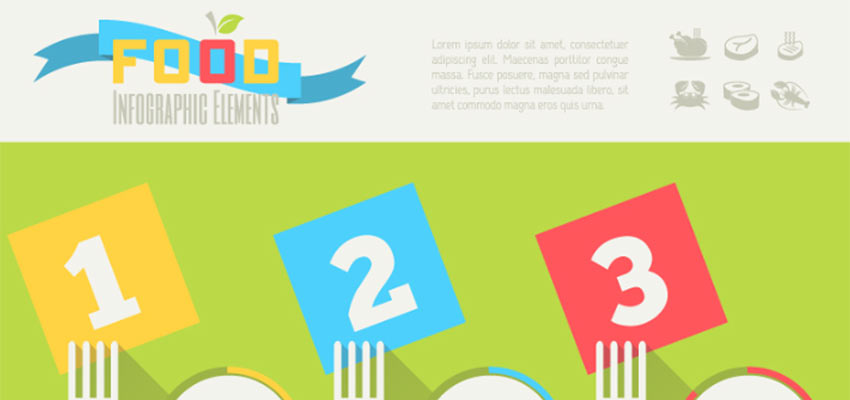 Whether you're running a food blog, restaurant or review site, having food icons and images on your infographic is a large part of branding and making your content relevant. Therefore, this vector infographic provides several items like forks, plates and food icons – all ready for you to insert your own written content and adapt to a blog post or recipe.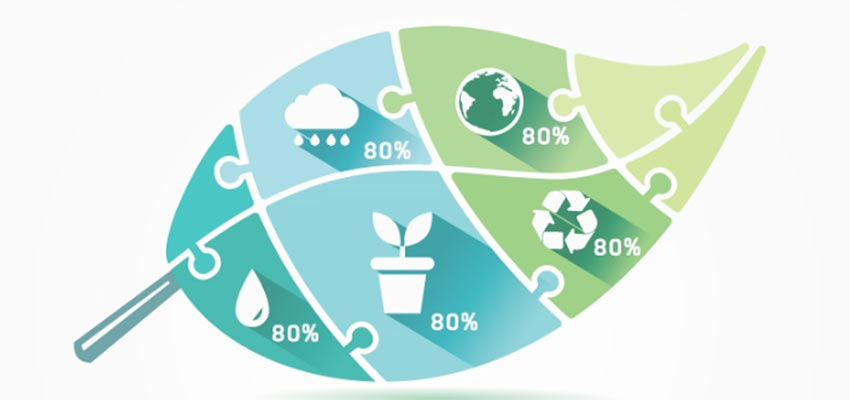 The outdoorsy leaf infographic does the trick for earth-friendly companies that need to talk about statistics, or even for lists.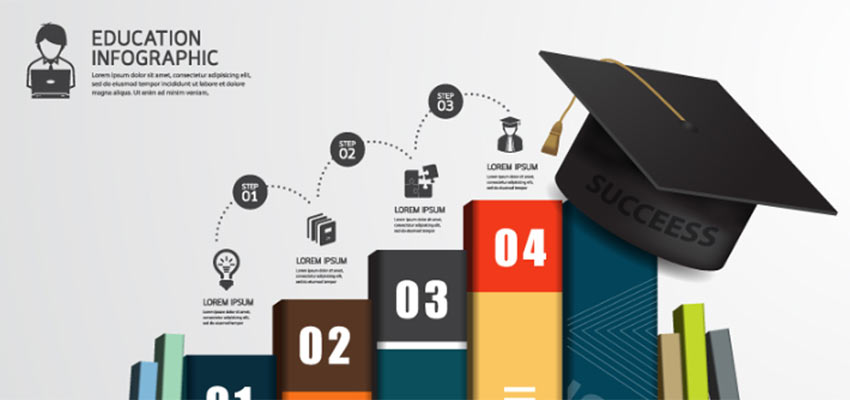 Educational institutions are also known to use infographics. This one is fairly responsive to different types of content, so it might be used by teachers or other scholars.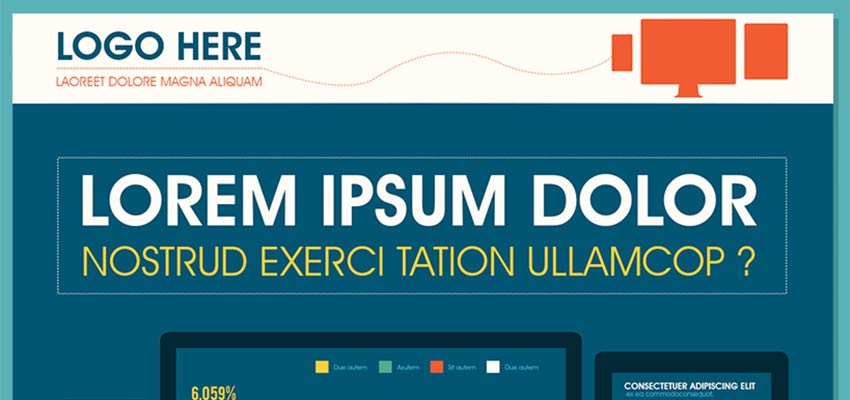 And, of course, the technology world is famous for using infographics on a regular basis. This is probably because there's often lots of data to communicate and an infographic is the best way to do so.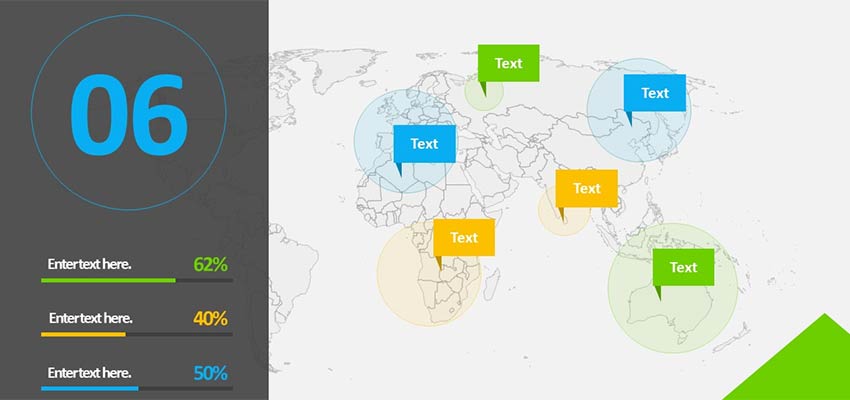 We like it when animations are incorporated into infographics, since real-world images aren't as pleasing to the eye. Luckily, you can still have animations and look professional.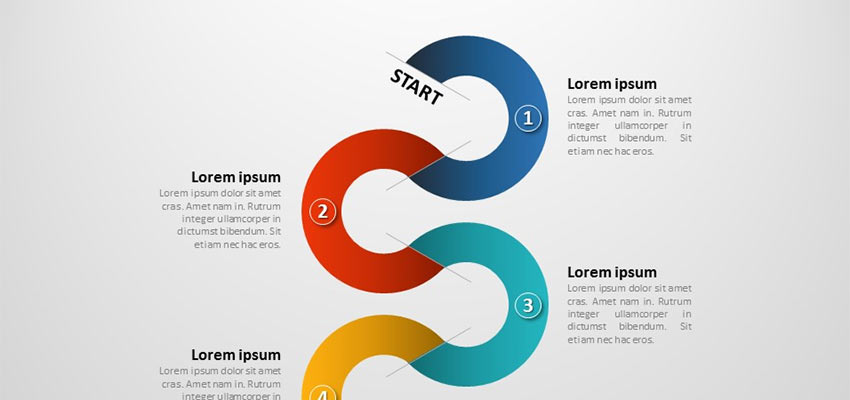 Timelines come into play when you have a series of events you'd like to talk about, such as a schedule for an upcoming project or maybe the history of your organization.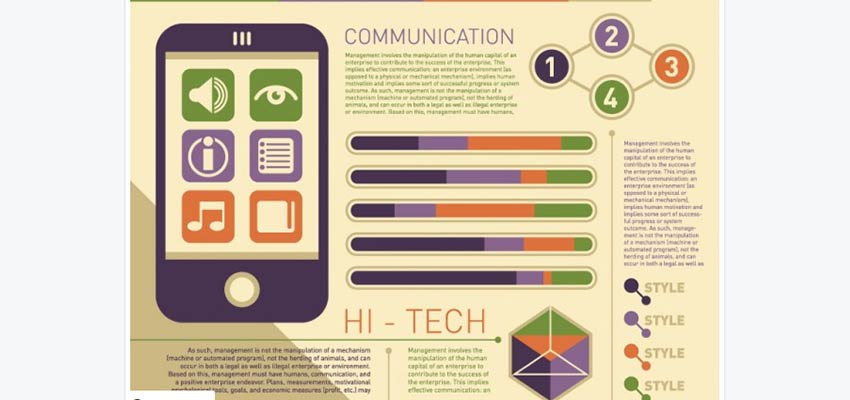 This infographic is rather versatile, since it has that retro look along with several business components suitable for different types of presentations. In addition, you receive some color so that the infographic doesn't look too bland.
This post may contain affiliate links. See our disclosure about affiliate links here.