Whether you're writing an article, sprucing up a webpage or giving a presentation, an infographic is a great inclusion. Visual content breaks up the monotony of text, making readers more engaged and interested.
However, creating stylish infographics can be pretty time-intensive. If you're short on time and need to give a client a presentation, creating a chart of analytics for your personal use, or simply would rather use a pre-made template, these free graphics are easy to download and edit!
These 15 infographics are packed with color and personality. Designed for PowerPoint, you also get five templates for Adobe Illustrator as well. There are timelines, data charts and all sorts of interesting designs. To get them, you'll need to fill out a short form about your company, but the download is entirely free.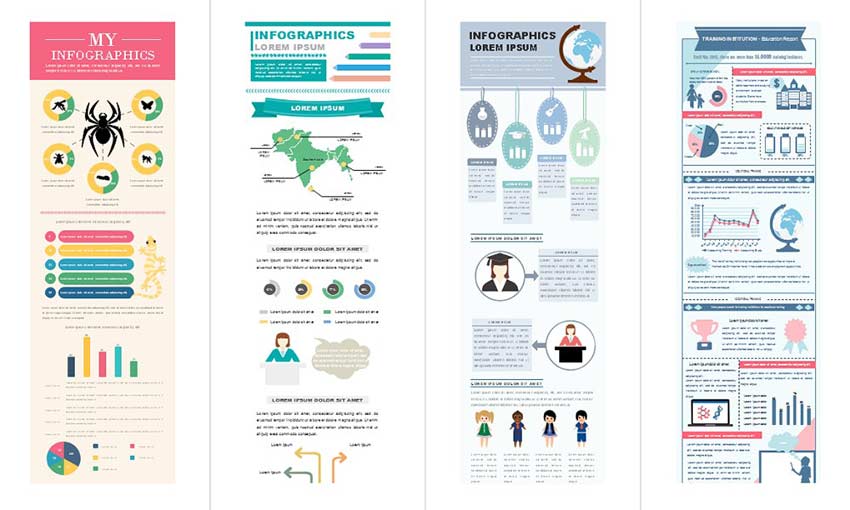 If you want to check out a huge package of templates, curated for multiple kinds of job fields, take a look at these infographics. There are charts for marketing, science, food and much more. You can either download them as PDF files or edit them in Edraw's diagram-creating program.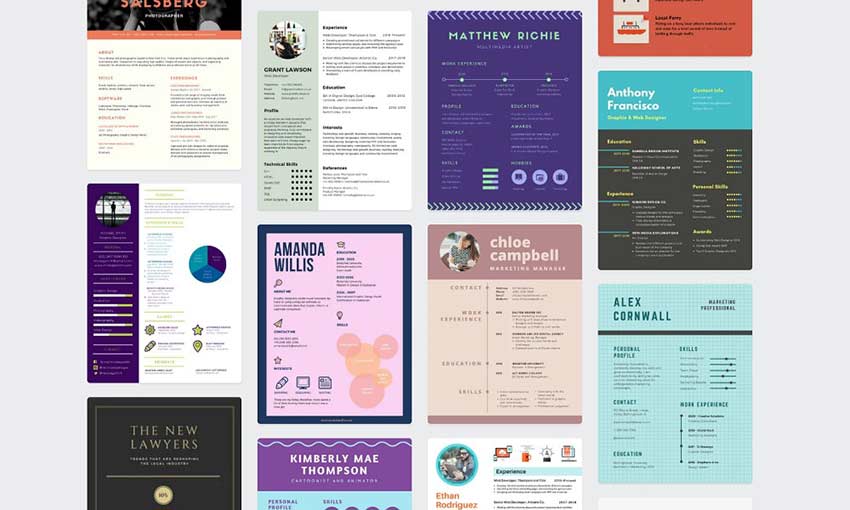 Canva is an online graphic design tool, and the go-to for many artists. There are thousands of infographic templates to choose from – all unique, beautiful, and easy to edit. However, you'll need to use Canva's tool to work with these templates. You can export the results later, but if you prefer to work in your own program of choice, try a downloadable template. Canva's licensing can also get messy, so make sure to do your research.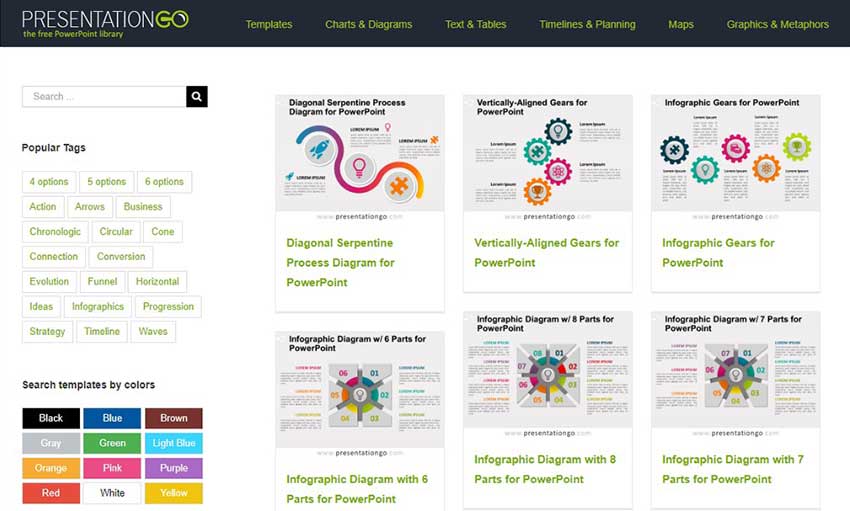 PresentationGo is a library for free PowerPoint resources, infographics among them. These templates are simple but effectively and cleverly designed. You can sort by color or by tags, and the templates are fully editable – even the shapes within them. Copyright is "free with attribution", so remember to credit the website!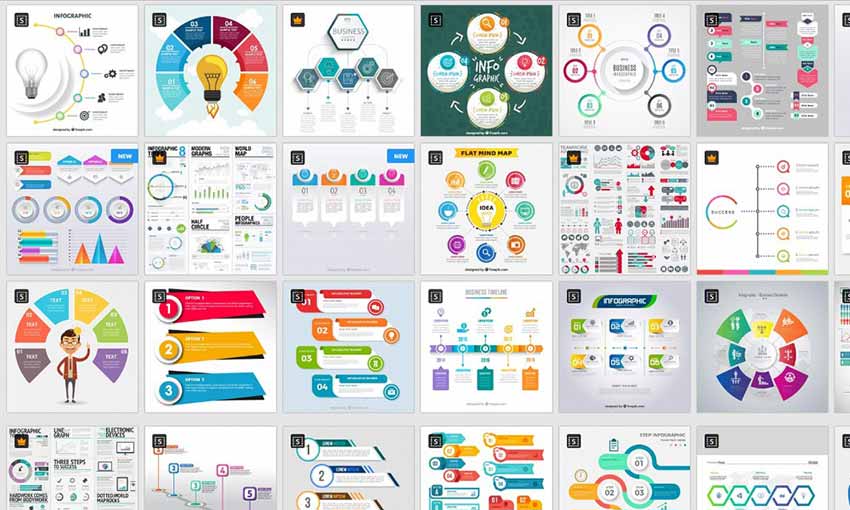 This freemium website has plenty of free infographics available for download. Created by both the website and its community, the templates are mostly vectors. Adobe Illustrator users will enjoy using Freepik. You're limited to five downloads a day as a free user, and you must credit the author and Freepik. If you're looking for variety, this is the place to find it.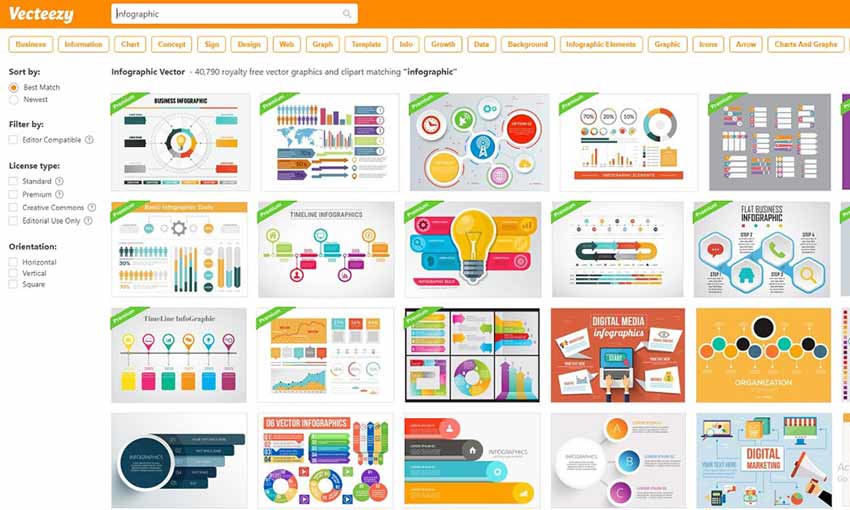 Vecteezy is a vector resource site with over 100,000 vectors. There are premium graphics here, but thousands of free vectors available as well. Vecteezy has its own vector editor, so you can tweak an image before downloading if you want to!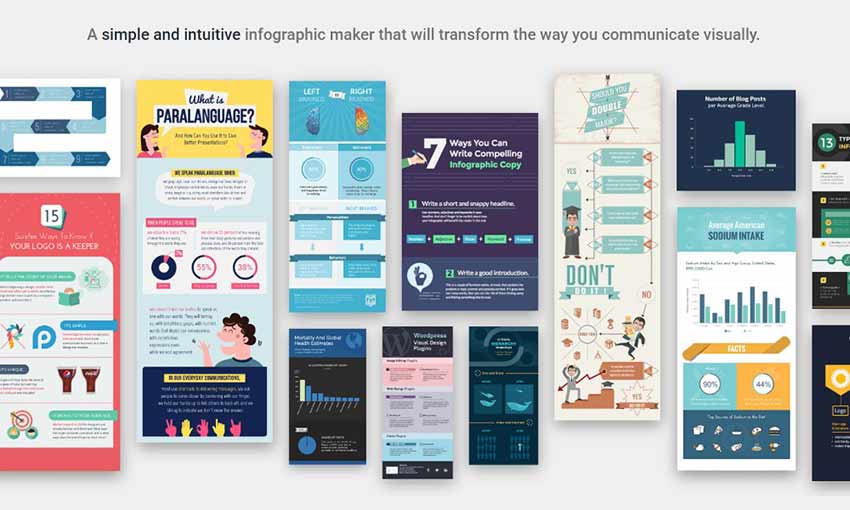 A graphics and presentation editing software, the free version of Visme comes with a limited but stunning array of templates. You can either work in the online editor, or download it as a PowerPoint, HTML, PDF or PNG file. Some of these preserve the functionality while others do not.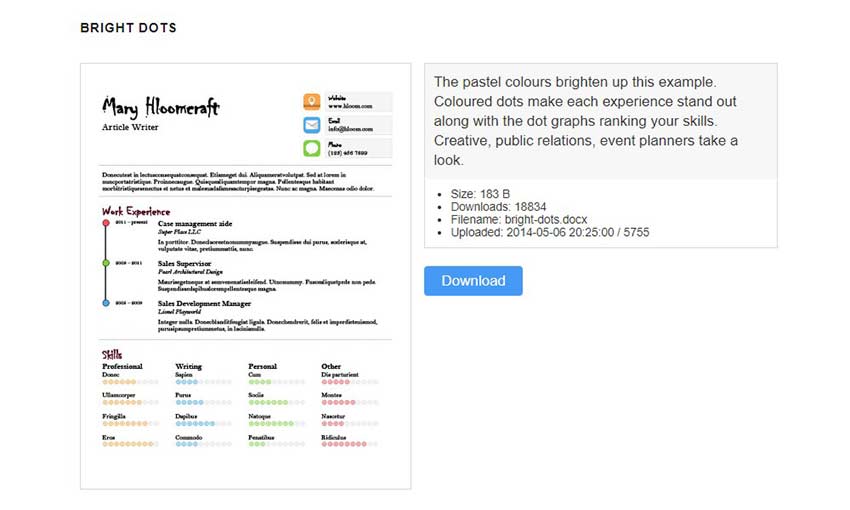 Trying to stand out with your resume? These infographic designs can help you put together something eye-catching. But if you want to get creative, do some tweaking and use these simplistic, beautiful templates for anything!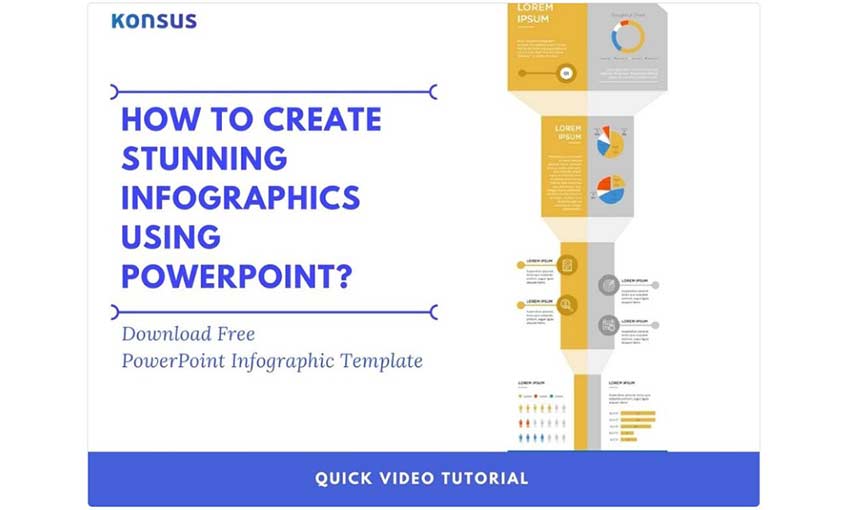 If you're new to infographic making and need to learn the ropes, this tutorial comes with a free template for you to practice with! And you can of course use this template in your other projects. It's full of useful graphs.
Create Beautiful Presentations
With the right template, you can wow visitors and get across your information clearly. Everyone loves viewing infographics – just the extra visual element can make facts a lot easier to read and retain. So, go ahead and pick your favorite and getting started making a fun and engaging presentation!
This post may contain affiliate links. See our disclosure about affiliate links here.