We sincerely hope that these designs inspire you to create your own stunning resume, that no potential employer will be able resist!
Are you a web designer and need some good tips for creating an effective portfolio page? Why not discover the most important elements every portfolio page needs.
UNLIMITED DOWNLOADS: 1,500,000+ Resume Templates & Design Assets
So, What Are The Most Creative Resume Designs Ever Created?
We're so glad you asked! Here's are current list of the best of the best.
1. Resume by xiruxiru
The designer here has used fruit, and the caption "Full of Vitamin Creativity" to appeal to viewers.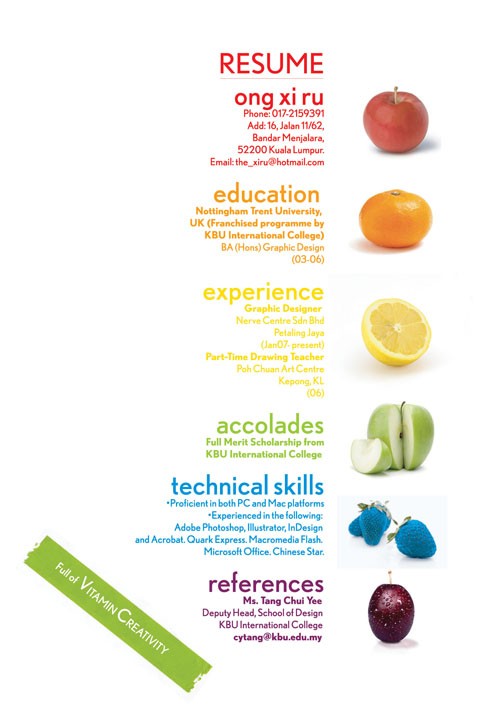 A lovely background texture with a spotlight effect creates a beautiful backdrop for this resume.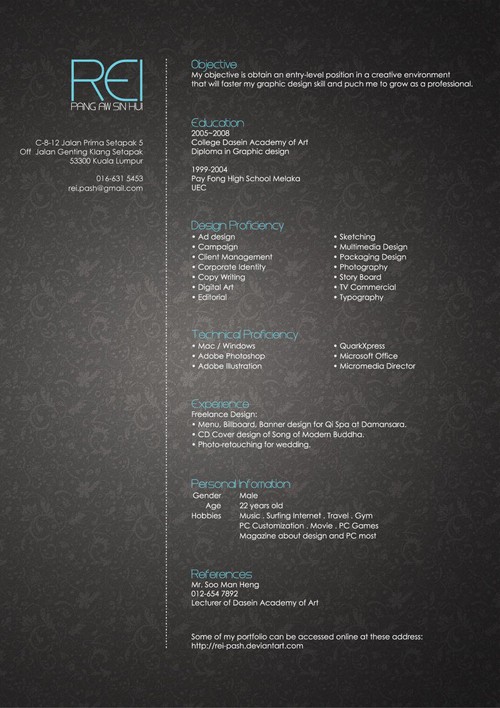 3. Resume by zxcxvxc
The paint splash here shows the artist's creative side.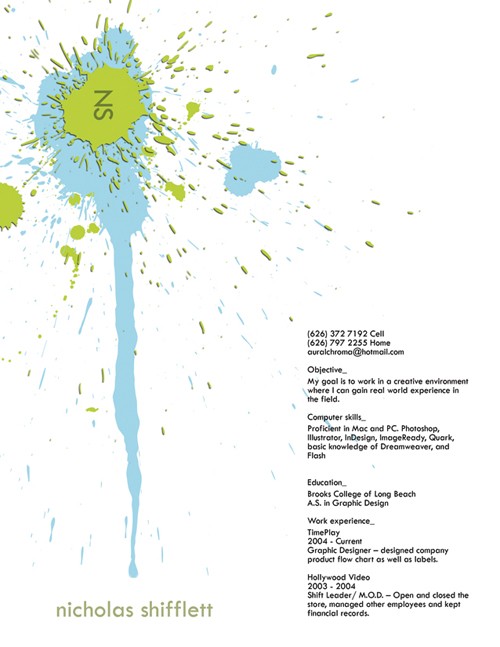 4. Resume by brazilnut
This resume has been lain out beautifully with lines, and the logo merging well.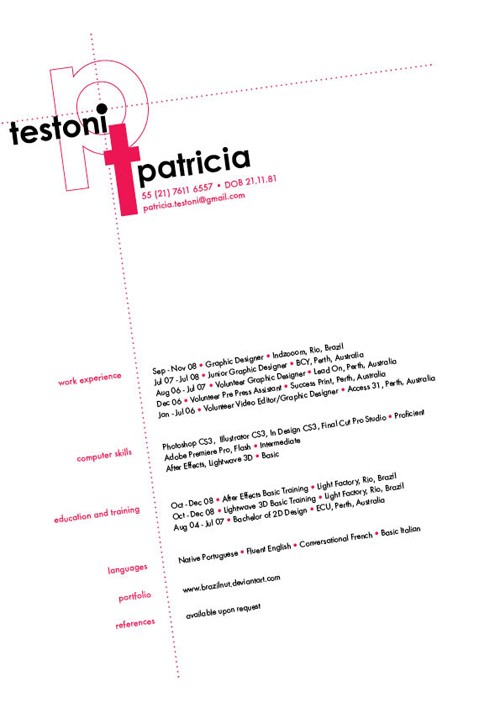 I'm not sure what's with the tilting trend, but I love it here, especially with the name centrepiece.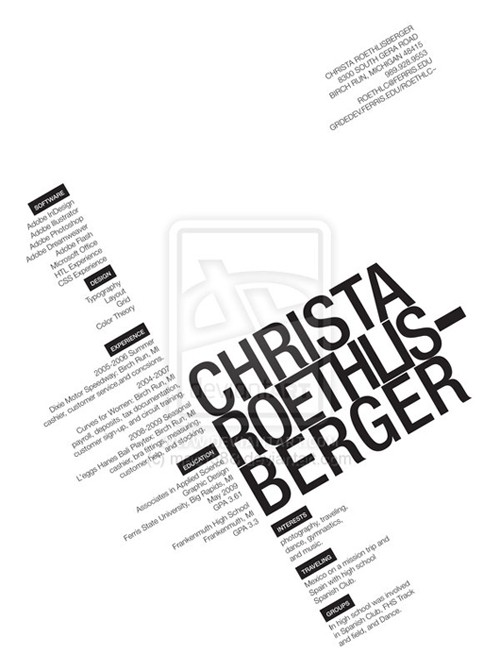 6. My Recent Resume by pixelprop
This resume appeals to an employer's humorous side with a horror film poster theme.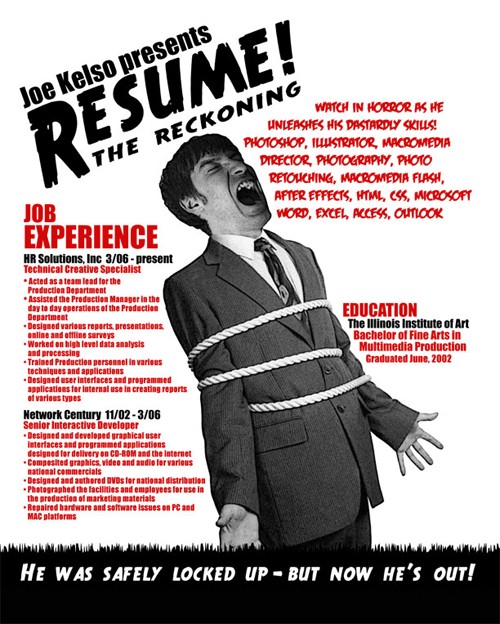 A personal favourite, beautiful colours, nothing over the top, and plenty information.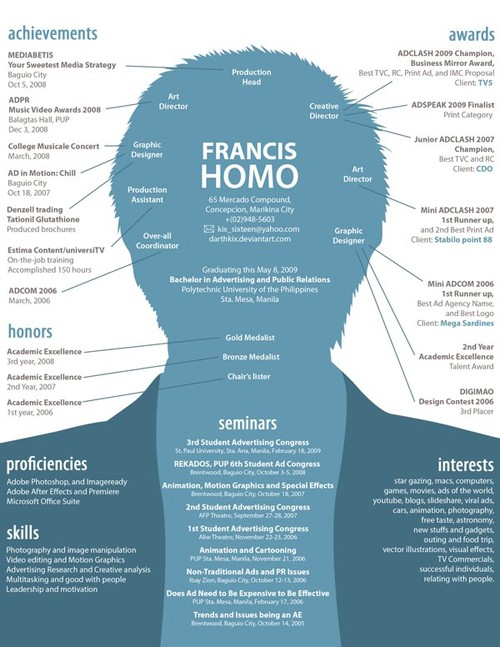 8. Resume by cheektocheek
This resume also takes on the arty poster persona, and it works brilliantly!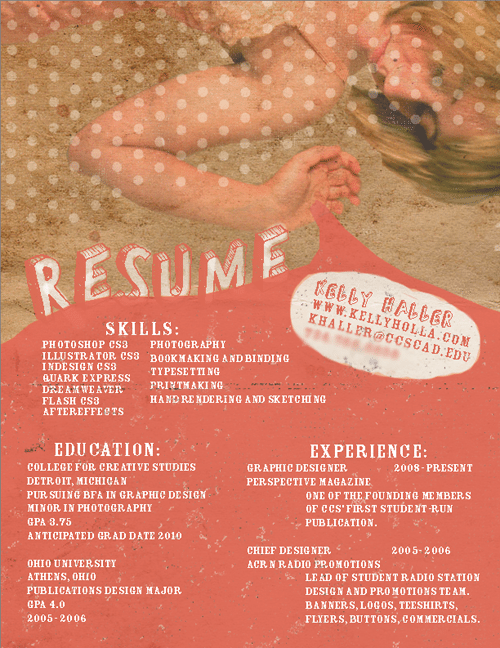 10. Resume by KevinPire
With bold, attention-grabbing titles, and the use of lime green, this is an eye catcher.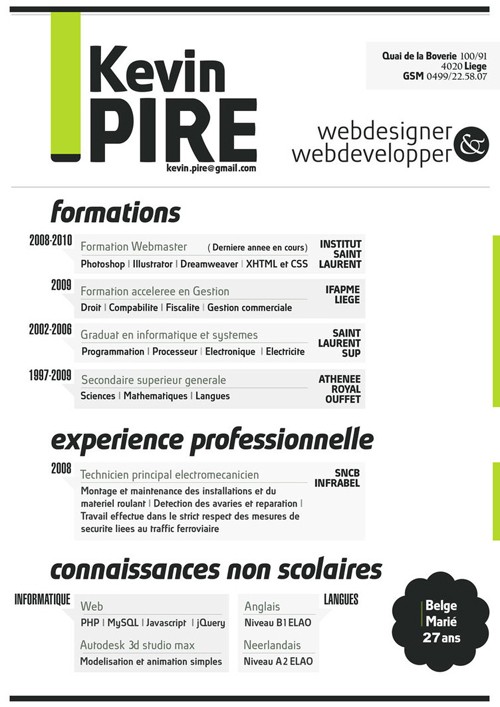 11. Resume by Kyuzengi
This artist uses the contrast between black and white to separate the headings, and information which works incredibly well.
12. Resume by heydani
Subtle but powerful, this resume puts typography through its paces with an awesome header.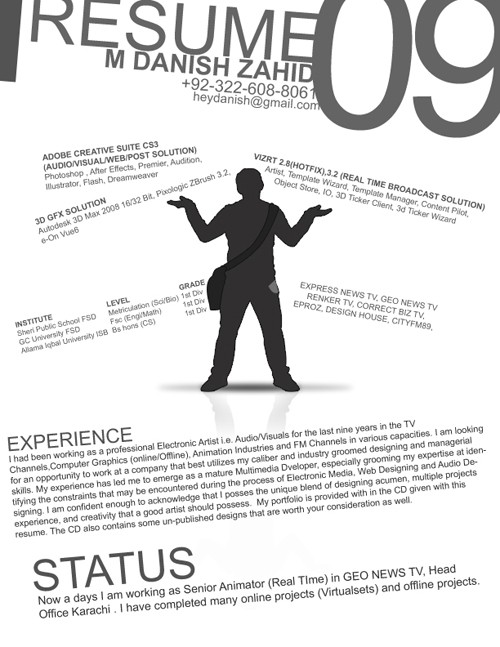 An update to a previous resume, this time with less bold headers. But it's equally powerful.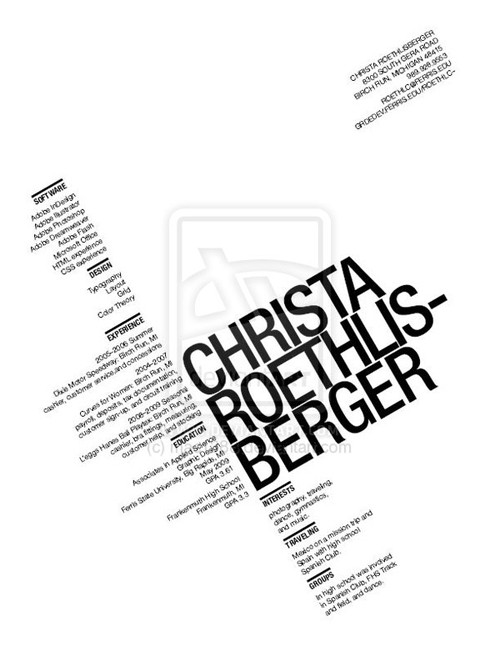 Clever usage of colour and outlines mixed with a different choice of typeface make this resume stand out, but maybe less readable.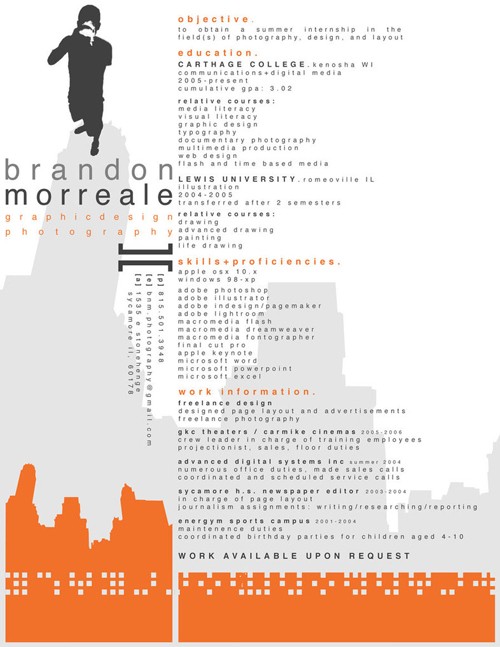 The fact that it's an artist's resume is instantly apparent with the media images alongside the person's skills and education.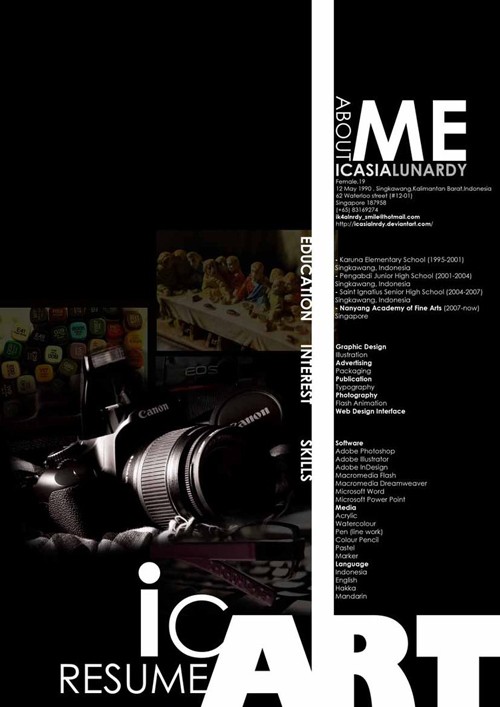 16. Resume by Akashrine
Getting personal with rabbit/squirrel gives an insight into the personality of this resume's owner.
The avatar here and the bright colors show this person's love for color, and art.
18. Resume by bdechantal
This resume makes use of browns and greys, and along with the logo, and title font, gives a nice old feel.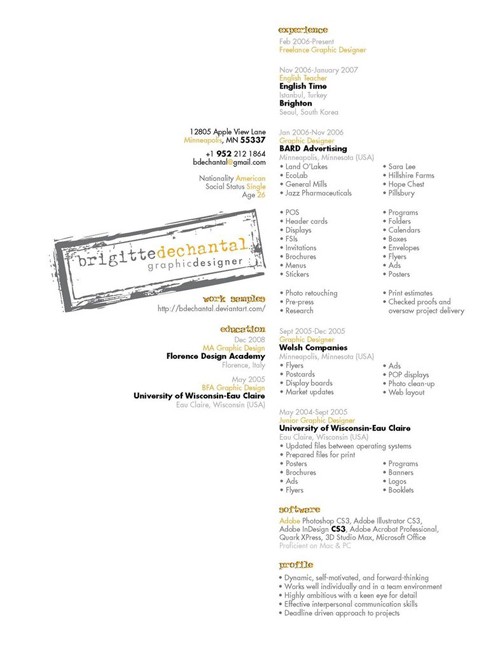 Beautiful graphics are used here to get across the information in a pleasant way while showing off the author's skills.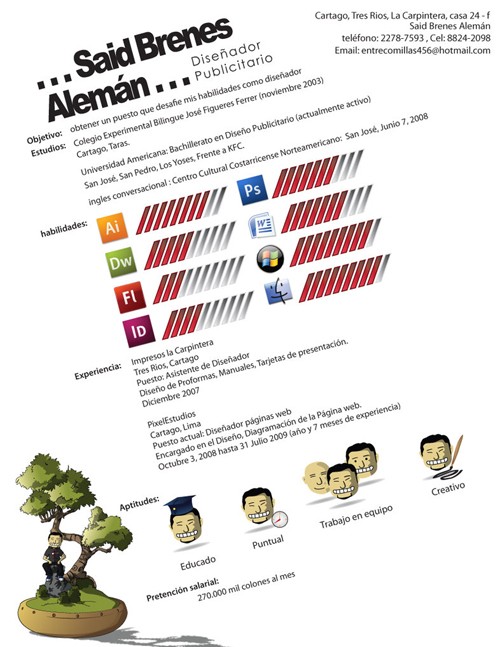 20. Resume by puziah
A mix of gradients and splashes here work well alongside a personal picture to sell this person's resume.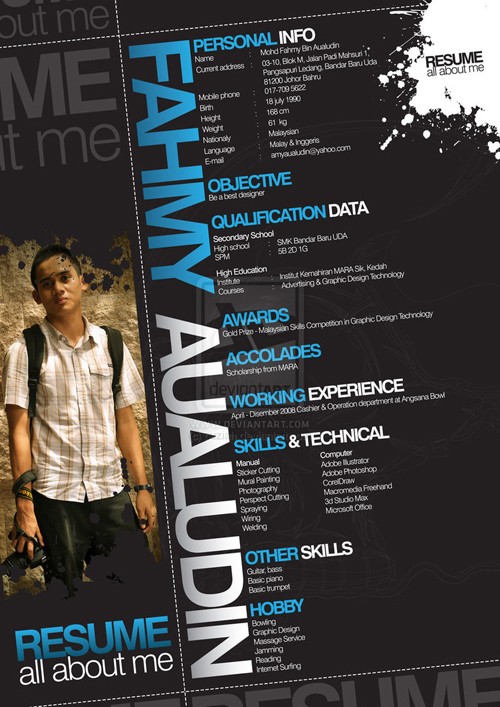 An absolutely stunning infographic-style resume, which shows Steve Duncan's life in a sort of time-line.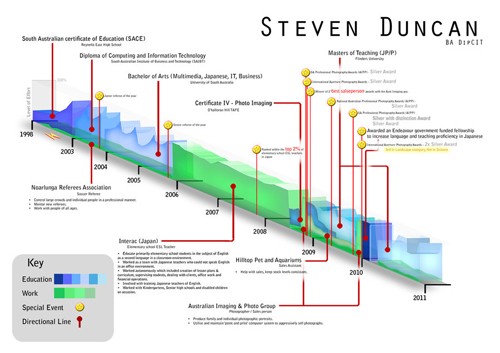 A interesting usage of a train/underground map to show this person's life paths.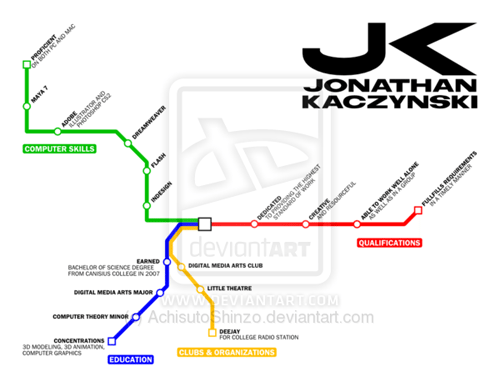 23. Resume by ILICarrieDoll
Getting fairly personal with this resume which shows what the user has around them.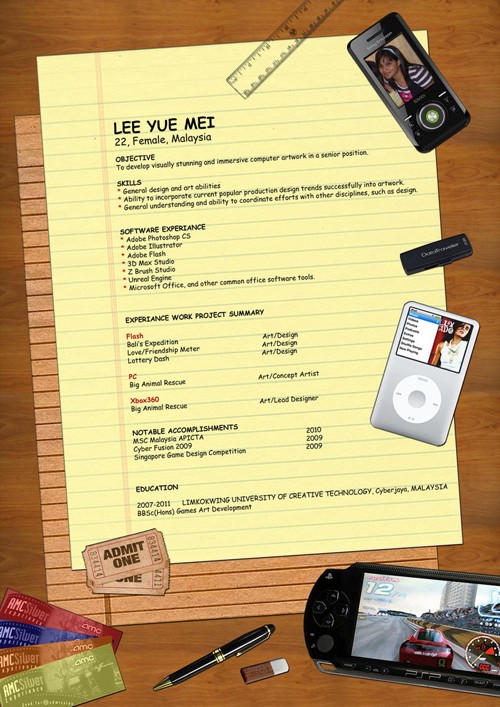 Making use of a waiter's notepad to get a job as a waiter? Very clever!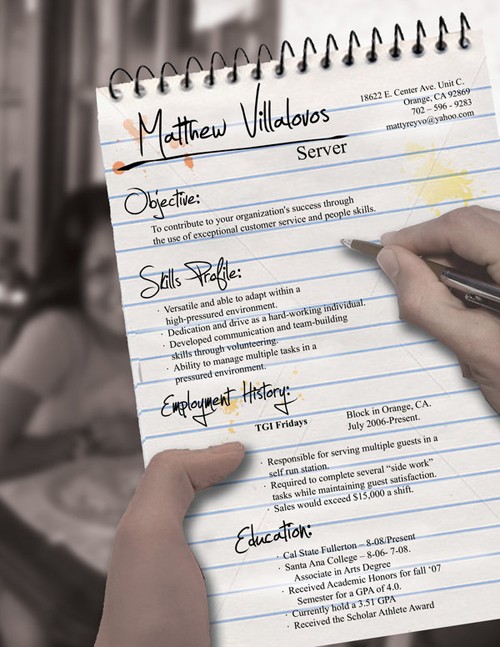 25. My Resume by littlearashi
This resume gives the feel of old school ink printing for this graphic designer.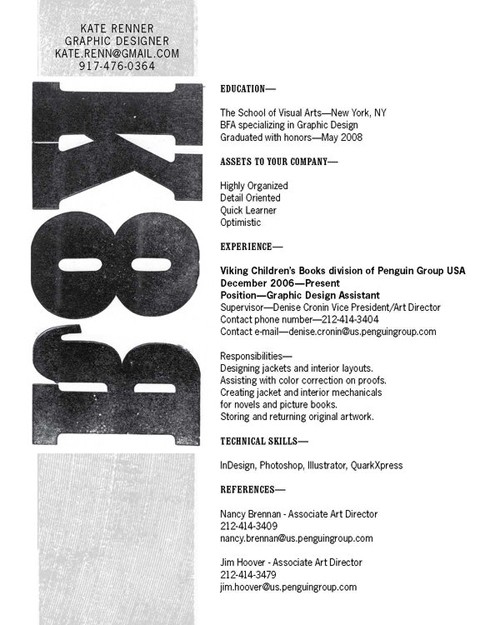 26. Resume by LordGabsta
This black and white CV shows creative things that interest the applicant.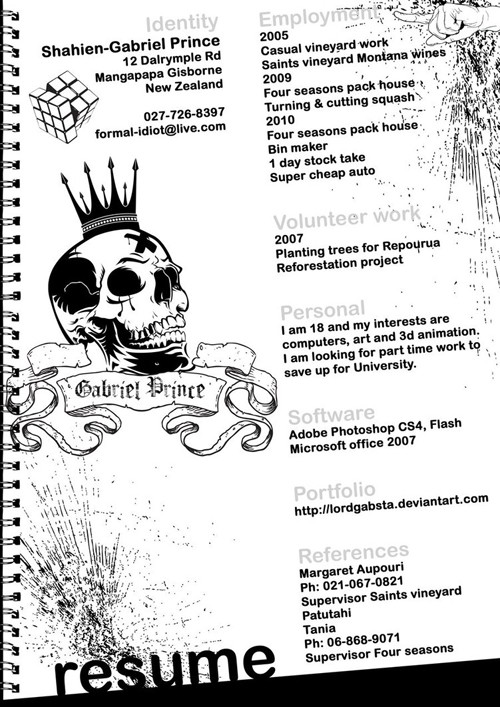 Another life infographic here, though I did find it slightly harder to follow.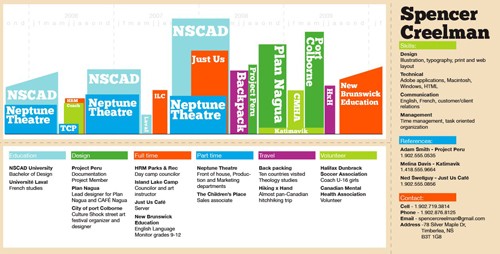 27. The Birth of My Resume by NoviceXyooj
The oriental flair of this resume is perfect, especially in making it look more artsy.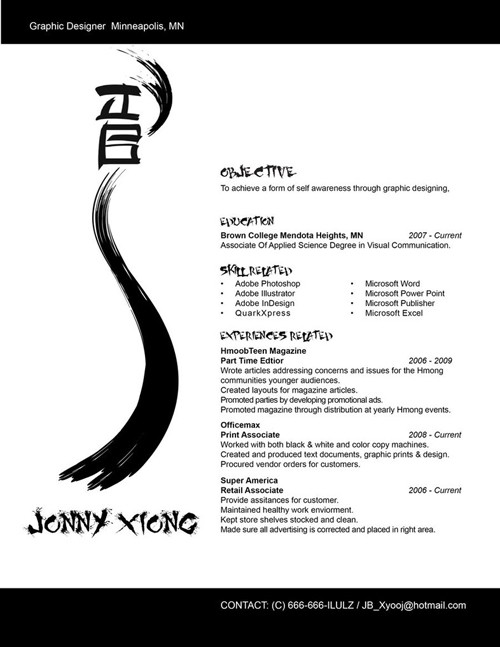 28. Resume by tenbiscuits
The curly brackets, texture, and drop shadow used in this resume allow it to have some depth, making it have an almost scrapbook-style.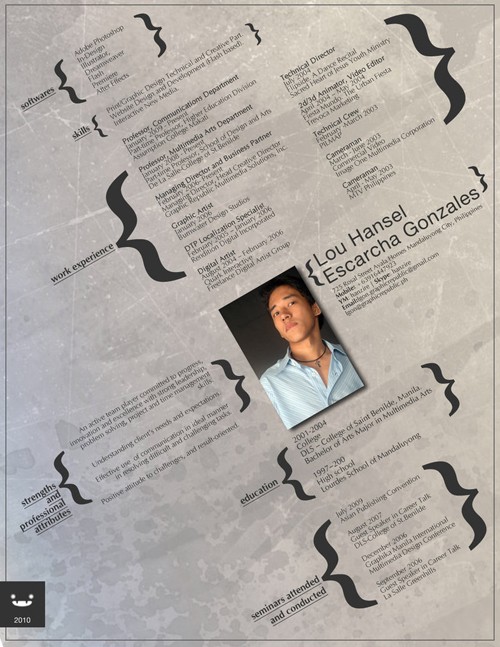 The bright color, shades of purple, and beautiful typography here work. They work incredibly well!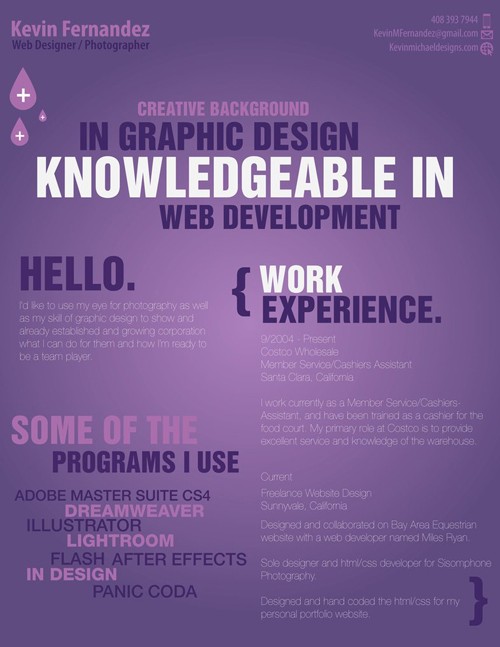 30. My Old Designer's Resume by ExtremeJuvenile
Very bright and cartoony. It's certainly an attention grabber.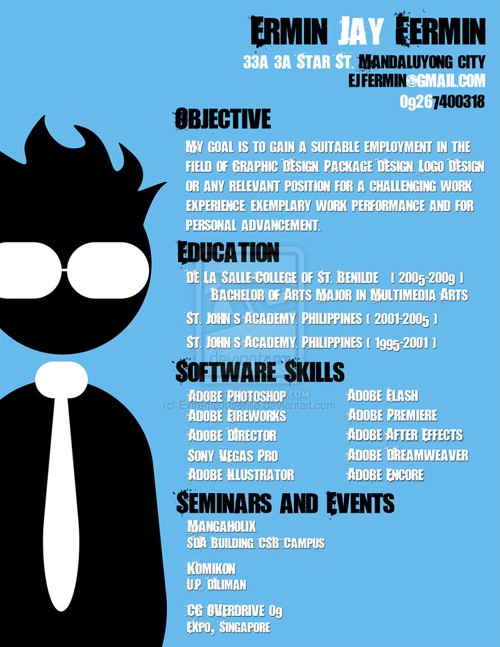 This is as much a piece of art as it is a resume. Absolutely stunning.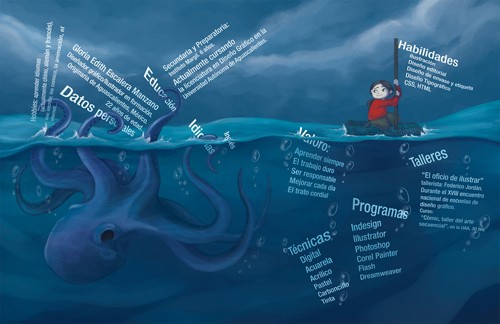 A less illustrative, but equally informative info-graphic here.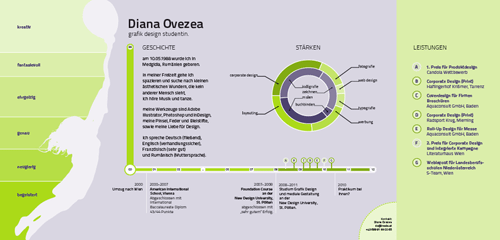 33. CV by Verine
Again, the use of bright colours on the timeline gives an artistic feel.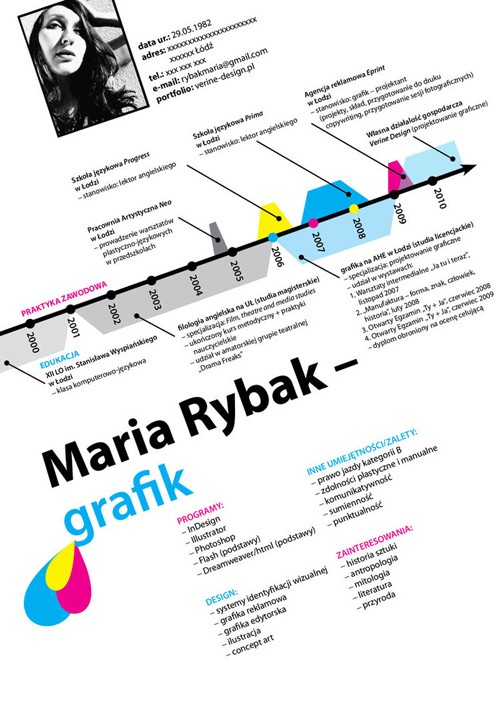 34. Updated CV by xchingx
Simple and to the point, this resume puts the information down, and subtly registers the person's interest in art.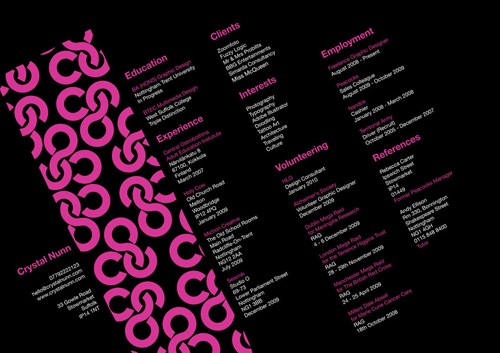 35. CV by Giemax
I'm unsure how practical this is, but you can't deny its intricate beauty.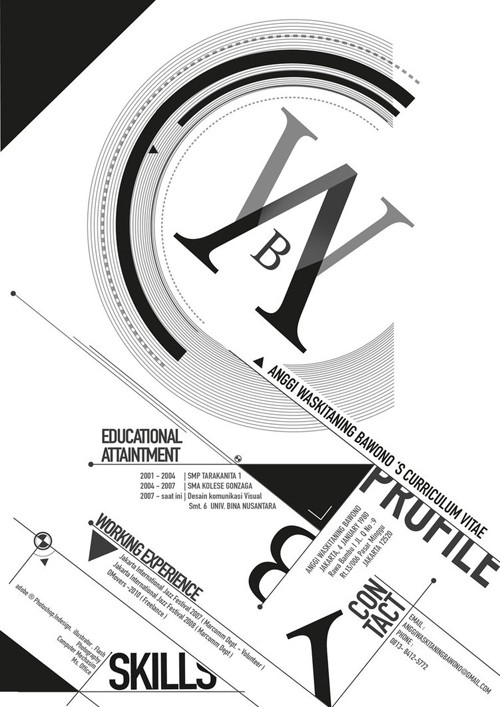 36. CV by Johnnywall
Rotation here is used to split up the text, and create easily definable sections without having to create dividers.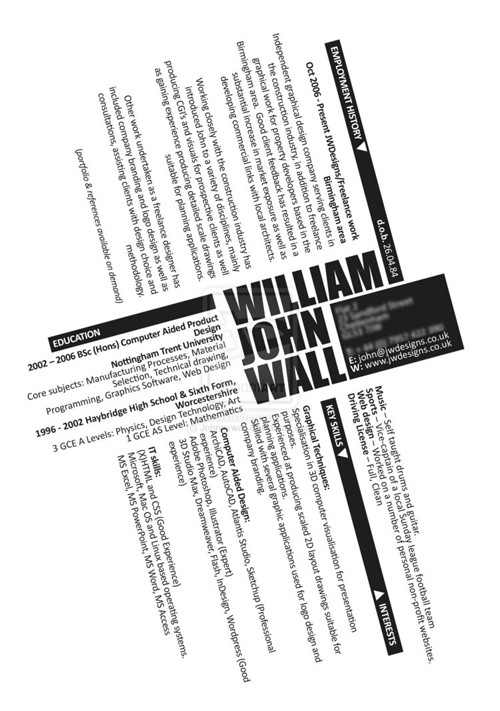 Very personal, this takes the approach of being cartoony and artistic, but it doesn't offer much of a professional feel.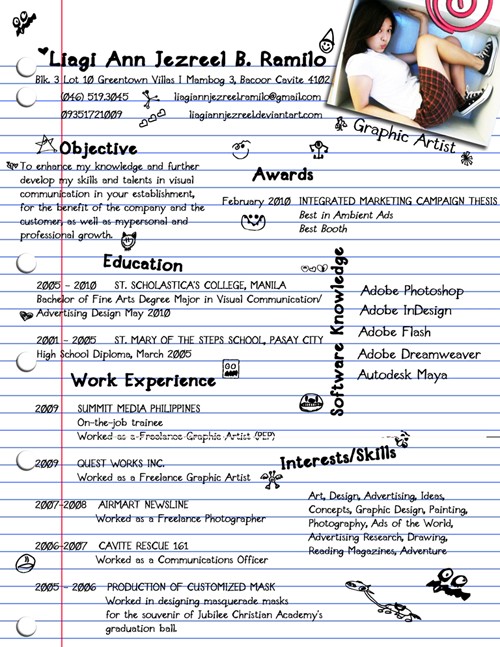 38. My curriculum vitae by flaterie
A purely black and white CV that gets across all the info in a clean and precise way.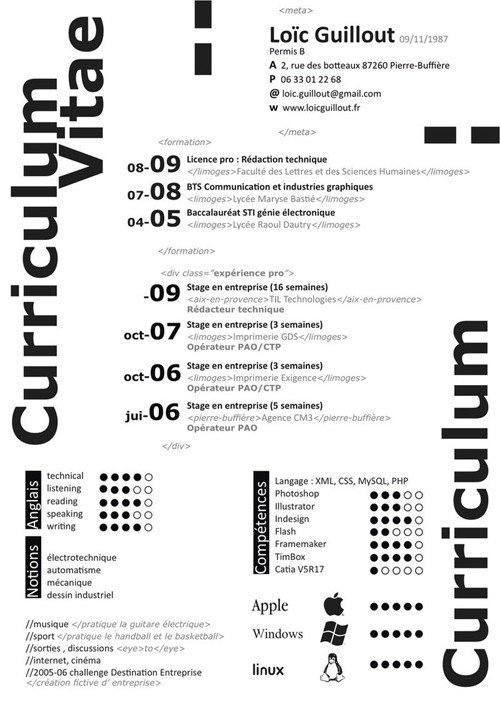 39. CV Tudor Deleanu by iTudor
A very creative approach to a resume. Instead of a piece of paper, what about slide out cards?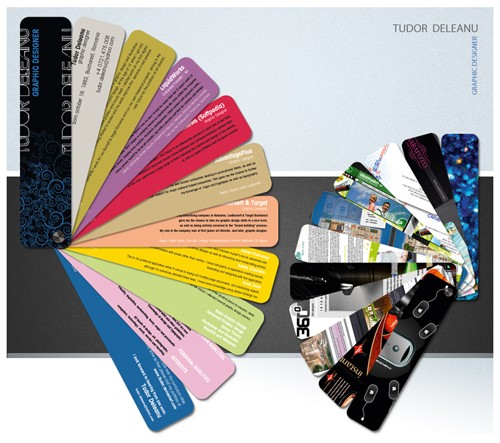 40. Adam Balazy CV by Balazy
The grungy texture, and flowing icons really top this resume off.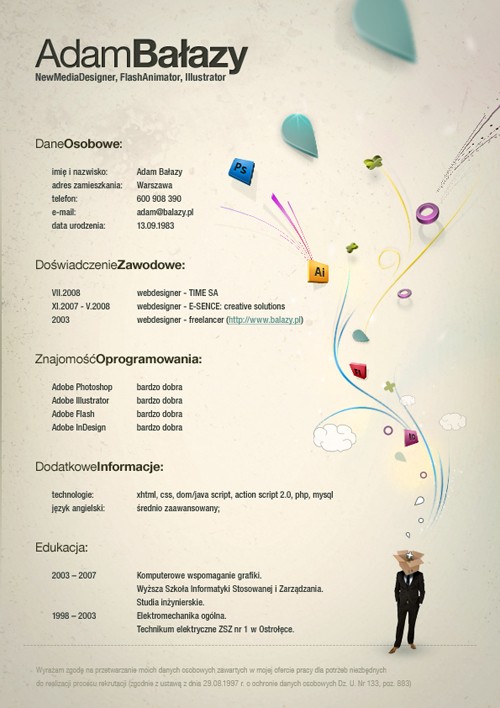 Conclusion
Well there you have it: 40 truly inspiring examples of how you can get across more than just your life achievements in your CV / Resume, and show off your creative, and illustrative side as well. If you know of further fantastic examples of inspiring resume designs, then as always, get them down in the comments for us all to see!
This post may contain affiliate links. See our disclosure about affiliate links here.