Whether you're a freelance web designer or part of a company, there may be times when you need help. Maybe you have a question, want to know the latest design trends, or just want to discuss design with other artists! Speaking with designers from across the world can provide you with insight that you can't get from simply talking with co-workers.
There are many web design forums scattered across the internet. Some are simple; others are complex with dozens of boards. Some have small communities, while others are visited by hundreds a day. Whatever type of forum you're looking for, this list should help you find a community that suits your needs.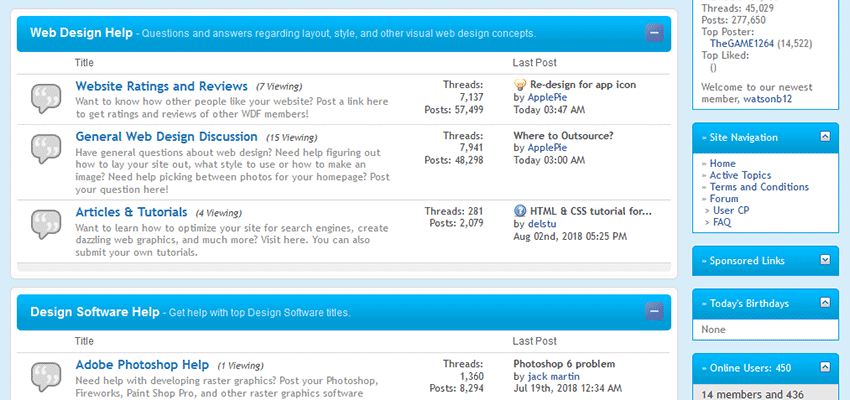 If you want a very popular community that can answer questions and discussions promptly, the high-traffic Web Design Forums is for you. The community is long-running with nearly 60,000 members and 300,000 posts. The forum is split into sub-sections, so you can discuss design, get development help for any web programming language, or participate in a contest!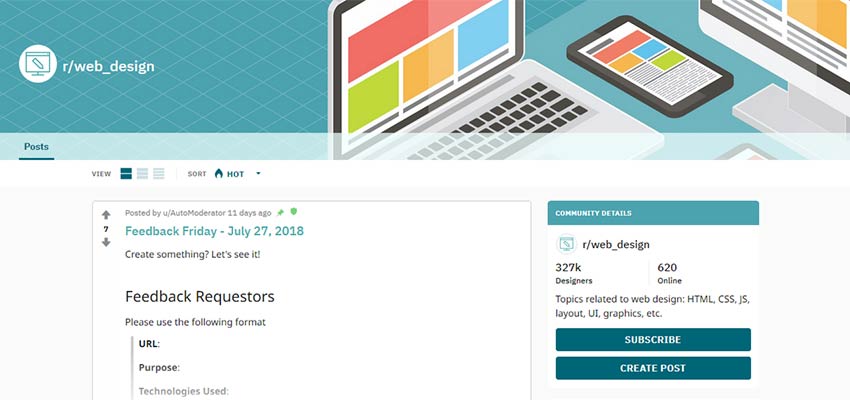 Reddit is one of the most popular websites in the world, and it contains many sub-forums, or subreddits, spanning millions of topics. There are multiple web design subreddits on Reddit, including web_design, Design Critiques and DesignJobs. Whatever aspect of design you want to talk about, there's probably a forum on Reddit for you. Just make sure to read the posting rules!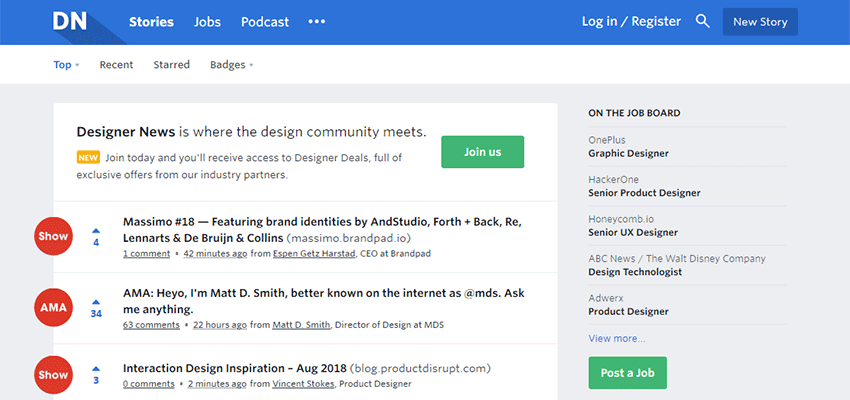 Trying to keep up with the latest design and technology news? Designer News is a forum-based website where users post interesting articles, or stories, which rise to the top as they're voted on. You can also ask your tough questions here!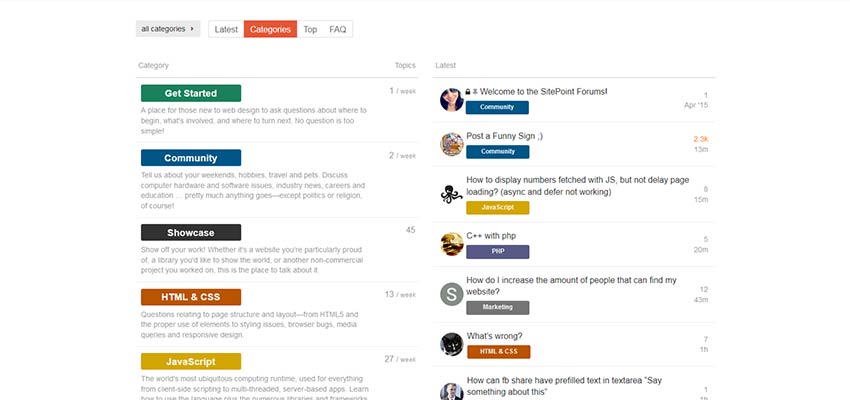 While relatively young, the SitePoint Forums are the place to go for any designers, developers and webmasters creating a website. The clean design and clear categories make it a joy to navigate, so drop in and continue the discussion!
CoffeeCup creates web design apps and software, such as site editors and layout makers. If you use this software, you'll find the forums very helpful. But the general web design forum is by far the most popular area, and here you can ask questions or help other users with their problems.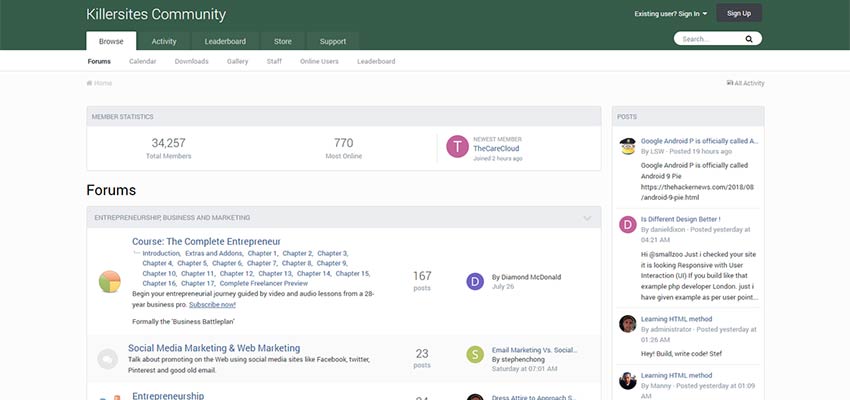 Killersites is a forum for web designers, developers, and marketers/entrepreneurs. The forum is semi-active but friendly, and there are many helpful subforums. Ask your beginner web design questions, talk about the best web design software and ask your programming questions!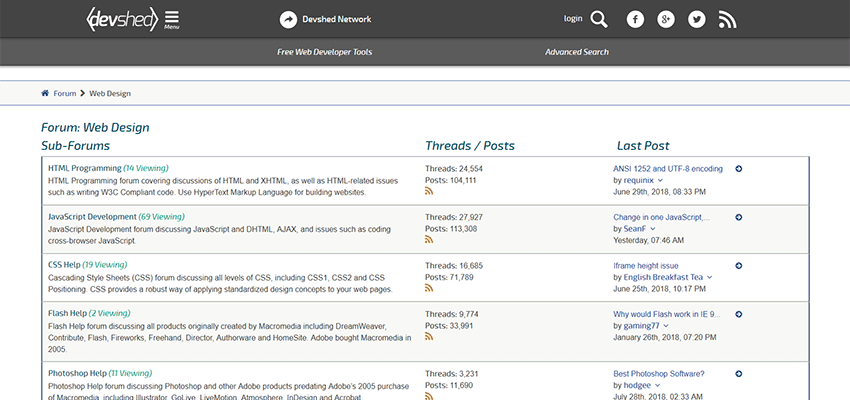 The development-focused DevShed is the place to go if you need help with HTML, CSS, JavaScript, or any other web programming language. You can also discuss SEO optimization or share your website for critiques. It's a big forum filled with sections for web hosting and website management as well, so feel free to explore.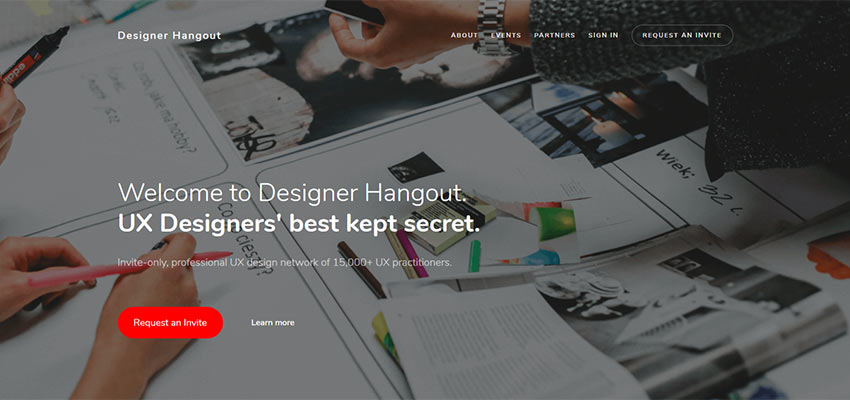 If you're looking for something a bit more professional, Designer Hangout is an invite-only community of UX designers. Build a network, give and get advice, and meet other UX designers in this tight-knit social network.
This fairly active forum is cleanly laid out and very easy to navigate. Here you can discuss trends, share resources, and get feedback on your latest project. Members are friendly and willing to chat or help out, so feel free to say hello!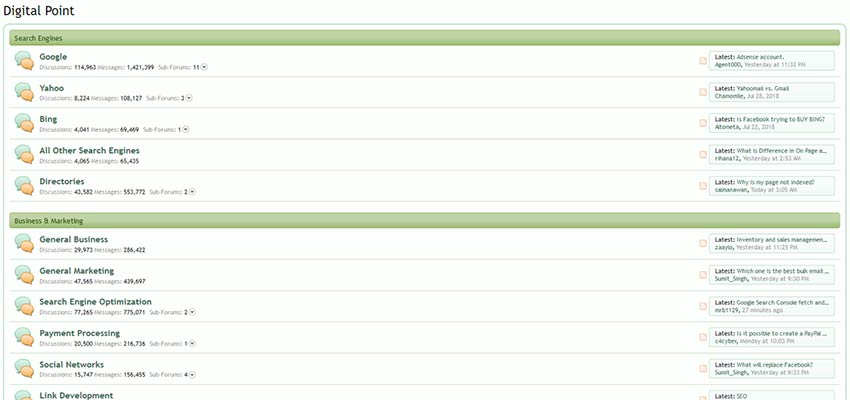 DigitalPoint is a large community for webmasters, including web designers and graphic designers. It's a great forum to go to if you need insight on all facets of creating a website. In addition, you can sell websites and graphics here, or enter contests for extra money!
Talk with Other Designers
You don't have to design alone! With a good discussion forum, you can get help, stay up to date, and even make friends. A solid community means you always have somewhere to fall back on when you're lost. So if you're ready to meet other designers, pick a forum that sounds perfect for you and get out there!
This post may contain affiliate links. See our disclosure about affiliate links here.