It may seem strange to seek out free spreadsheet templates when you're a designer. You're probably more used to locating items like free logo designs or typography variations. But the business of freelancing or running a creative design agency is also a big part of being a designer. So, it makes sense to have a solid arsenal of free spreadsheet templates made just for designers.
Spreadsheets are almost always made with either Google Sheets or Microsoft Excel. Therefore, we've put together a compilation of spreadsheets, some of which are for Sheets, while others are for Excel. The best part is that most of the time it doesn't matter which program the spreadsheet is made for. As long an Excel spreadsheet isn't too complex, it can be transferred over to Google Sheets. The same goes for exporting from Sheets to Excel.
So, keep reading to find some excellent free spreadsheets for things like invoices, proposals, and more.
The Freelance Designer Toolbox
Unlimited Downloads: 500,000+ Web Templates, Icon Sets, Themes & Design Assets
All starting at only $16.50 per month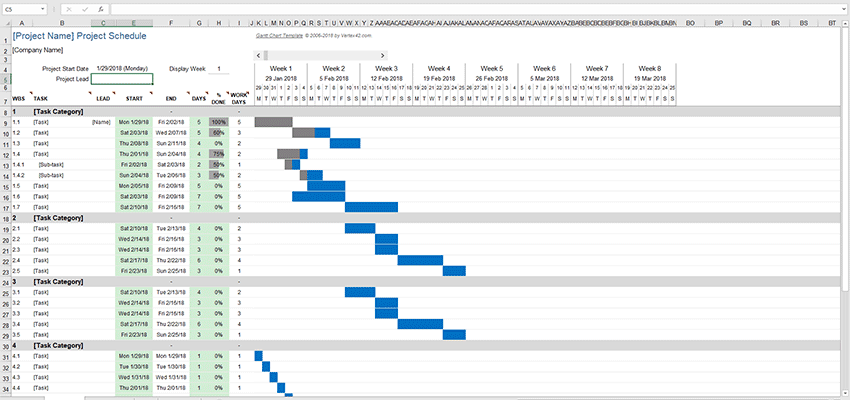 A big part of running a design firm or freelancing business is hitting your goals as much as possible. Gantt charts are excellent for project management, since it provides a visual means of checking in on the status of each project. This free template works in Excel, but you'll most likely have trouble getting the full Gantt chart functionality if you try to move it over to Google Sheets. The great part about this spreadsheet is that you're able to make a fairly complicated bar chart without having any prior knowledge of how to build one.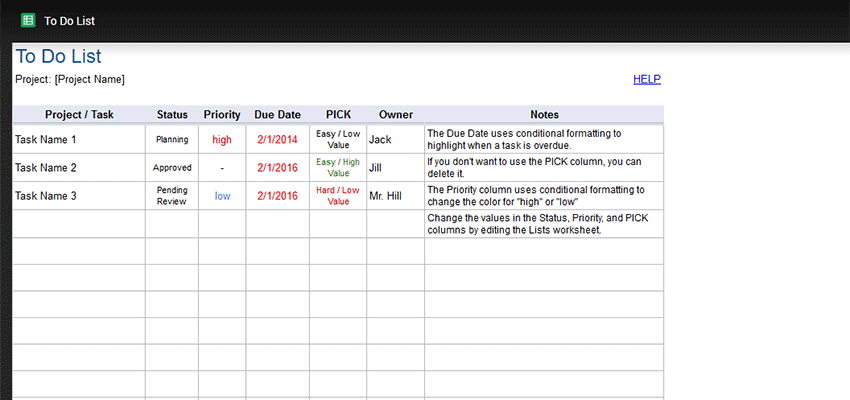 For personal tasks, it's often best to download a to-do list app on your phone. However, Excel and Google Sheets templates work nicely for managing daily tasks for your design business, since it's on your computer where you're working most of the day. Not only that, but you can quickly send the spreadsheet to other people in your organization. We like this template because it lets you assign certain tasks to other people, then you can track those tasks and set due dates.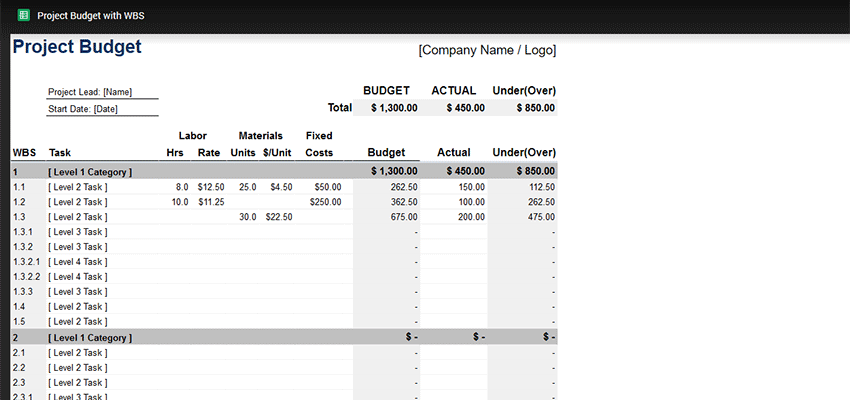 All projects, from logo to website designs, require detailed budgets to ensure that you're going to make money in the end. With this free template you're able to organize your projects, mark your expenses and how much you plan on charging for the project. You have several columns for inserting labor rates, materials, fixed costs and more. What's more is that this spreadsheet actually comes in multiple formats. One is for a monthly project budget. Another is a simple budget, while the last one is for highly-detailed projects.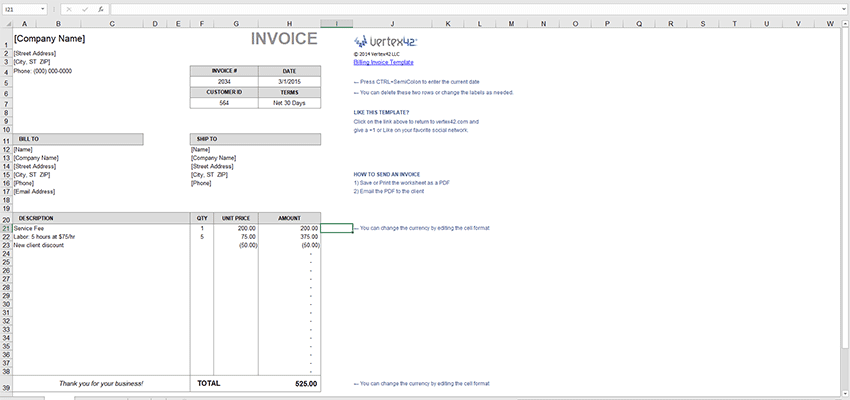 You need to send out invoices to get paid, so why not save some time by having a template to start with? This set includes two billing invoices: One with a payment plan and one without. When inserted into Excel, the invoice template has fields for your contact information, services rendered, quantity and unit pricing. It also factors in tax at the bottom if you need it.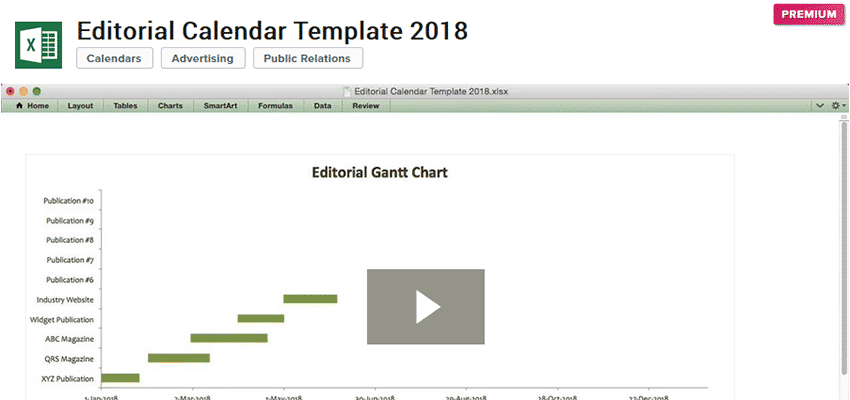 This template also has Gantt chart functionality, but its main purpose is focused on editorial works. That makes it great for times when you need to keep track of your blog posts or other content production. For instance, you might have several publications sharing articles with your clients. For each of those blogs you may have several people writing articles throughout the month. Therefore, this sheet allows you to always keep an eye on production and make sure that your articles are being published on a regular basis.
Even More Spreadsheet Templates for Designers
If you're looking for something specific, we recommend continuing the search yourself. A good ol' keyword search should yield some promising results. Microsoft has a large collection of templates for designers and all business types. We've also found that Vertex42 offers a decent selection as well. With a bit of perseverance, you're certain to find exactly what you're looking for.
This post may contain affiliate links. See our disclosure about affiliate links here.