I wish you good luck while exploring and learning so you could spice up your own photos, impress friends and improve your design skills!
This collection is a little bit shorter than other ones, but I thought I would focus on quality rather than quantity. Happy learning!
Your Designer Toolbox

Unlimited Downloads: 500,000+ Web Templates, Icon Sets, Themes & Design Assets
Unlimited Downloads: 500,000+ Fonts, Web Templates, Themes & Design Assets
Portrait Water Effect
Outstanding Photoshop tutorial – photo effect, you really must try .Understand how to use this effect, and give yourself unlimited opportunities how to express yourself.
I love this one, you can really learn several advanced techniques from this two part tutorial, amazing advanced level tutorial!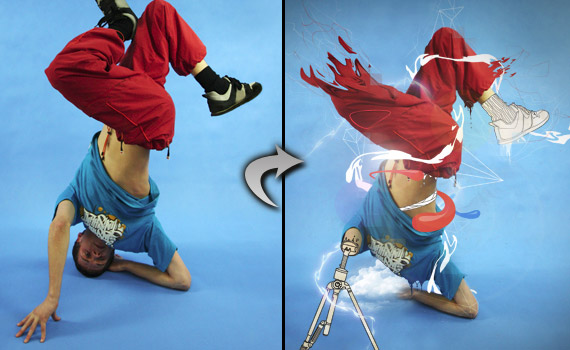 Extend feel of dynamics and create work, you cannot take eyes of! Really advanced techniques!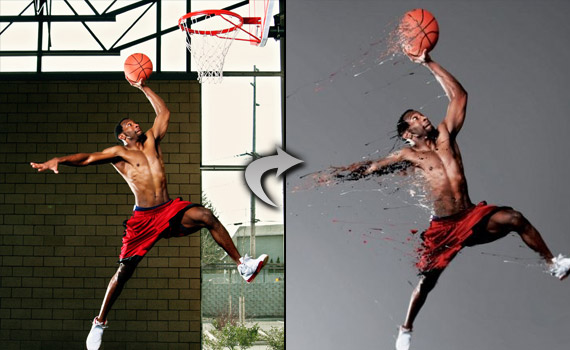 Very trendy tutorial, teaching you how to create beautiful artwork out of almost nothing!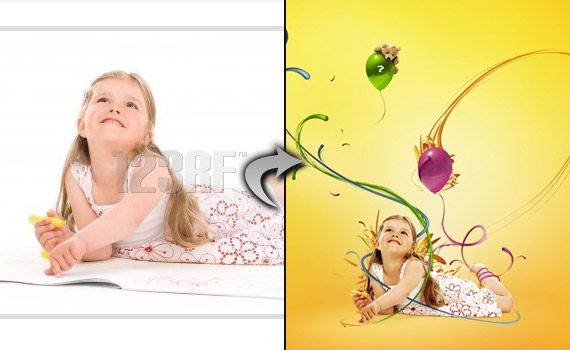 Create a Sleek Illustration that Fades from Line Art to Color
Combine reality with line art in beautiful poster and learn advanced techniques from this high quality tutorial!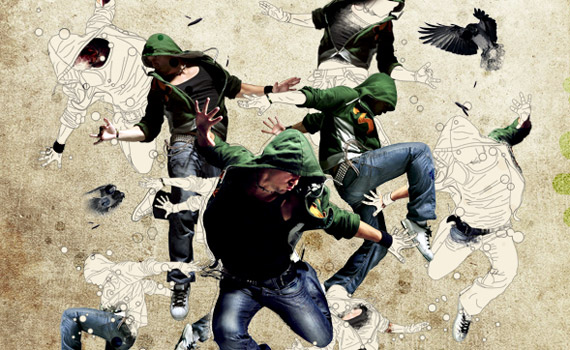 How to Turn Humdrum Photos into Cinematic Portraits
In this tutorial you'll learn how to transform usual photo into regular, humdrum portrait, even faking HDR effects a little bit.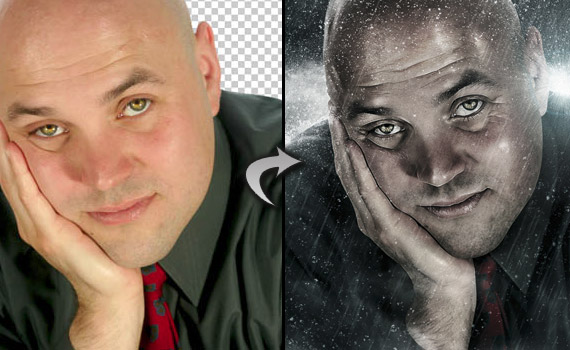 The RoboHorse Turn Ordinary Animal to a Robot
In this tutorial I will show you with an example of horse how to turn an ordinary animal to a robot.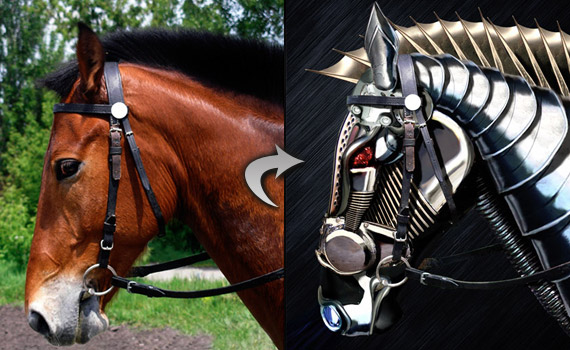 This is really beautiful tutorial using patterns,coloring and 3D shapes to gain outstanding effect! Tutorial is easy to create and modify, so you should really enjoy it!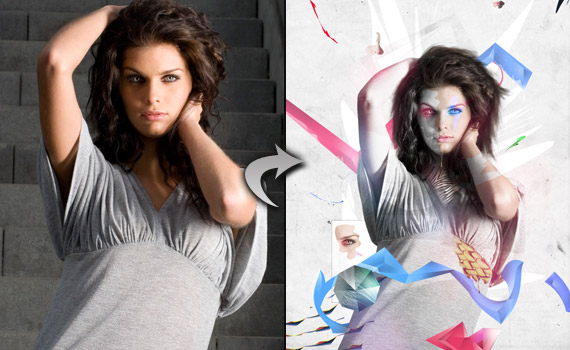 Simple tutorial, showing how to gain great effects using just few brushes and basic Photoshop skills.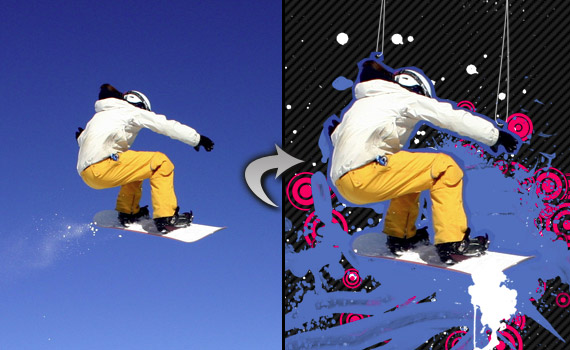 Learn how to create photo manipulation using perspective achieving depth and motion in artwork. Easy to follow up – enjoy!

Learn through simple steps how to montage many different elements in one picture and make it look really good with lightning, shadows and image grading.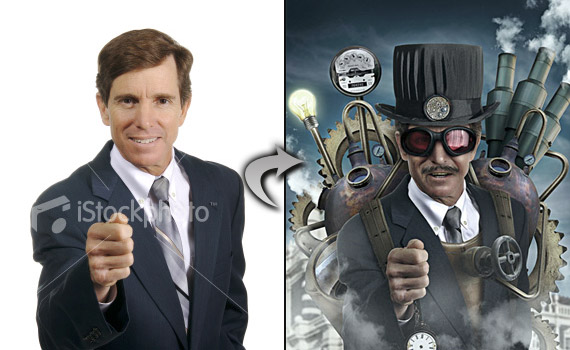 Make your image look awesome with a few light effects
For every beginner – advance effects!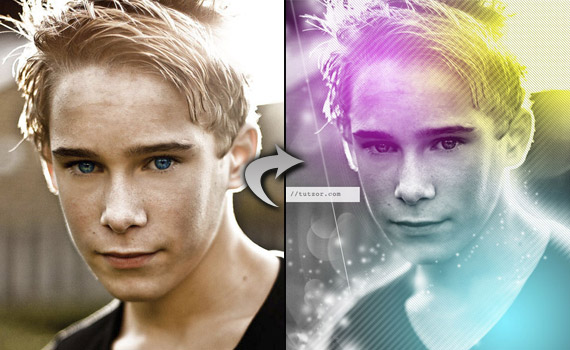 Add some simple brushes,lightning and color to make your photo stand out!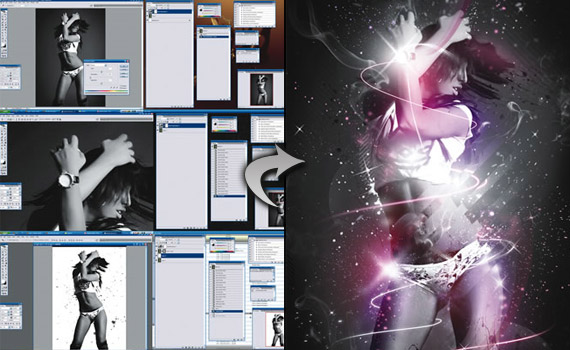 In this tutorial, you'll create a complex glowing wallpaper using Photoshop, which is really easy to follow up.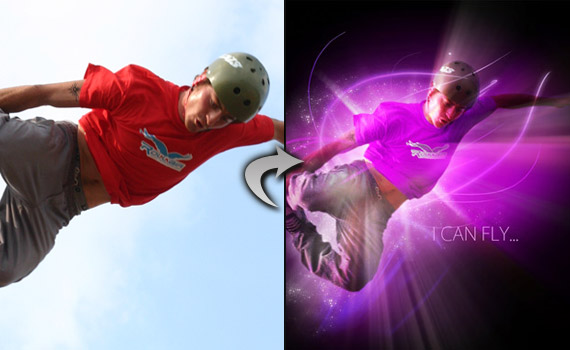 Yet one more stylish image effect achieved playing with blending modes and adjustment layers.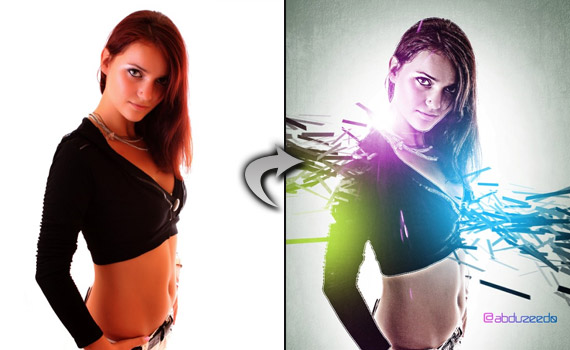 Subtle effects, great outcome, easy to follow up steps! Enjoy!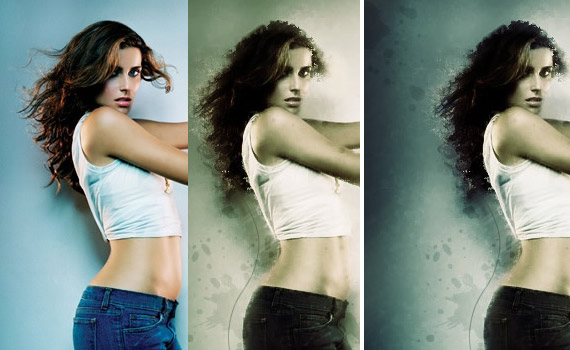 Use brushes and colors to spice up your photos to really stand out!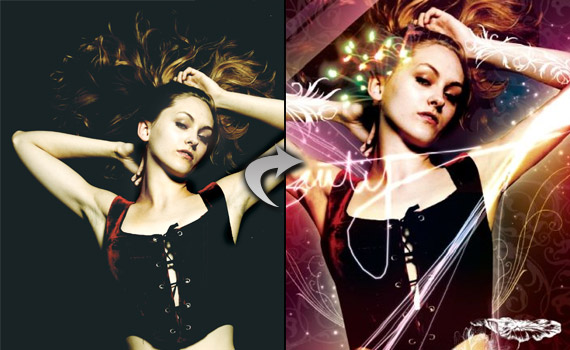 Learn how to combine several lightning techniques to achieve stunning outcome!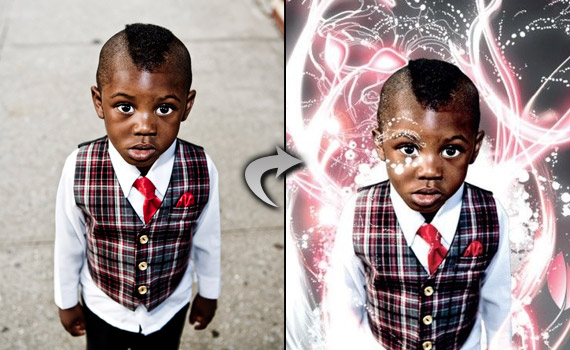 You'll learn here how to use several filters and techniques to show you the way how to experiment, use lightning effects and recreate those effects in your own style.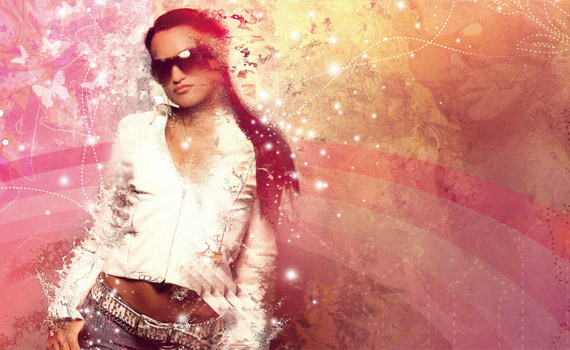 Very cool explosion effect tutorial, teaching how to break apart a body, add lightning and glow!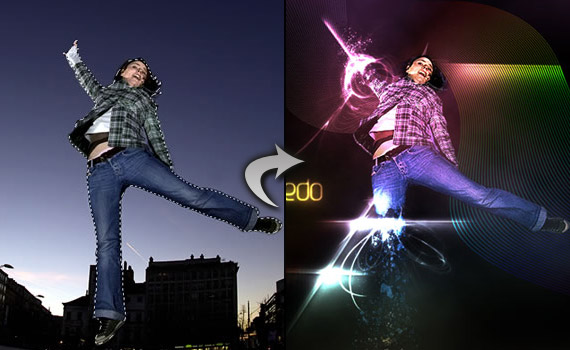 This post may contain affiliate links. See our disclosure about affiliate links here.