And with over 350,000 apps it would be silly not to fully use the potential this phone's offering. But which apps to choose and which are worth the money? It can be rather frustrating to pick the right ones for you in all that mess.
This article is here to help you and present 45+ of the most useful, efficient and awesome apps to keep you up-to-date every time you use your iPhone so you can be as productive as possible wherever you go. The apps collected in this article range from advanced bookmarking services to simple photo effect tools.
These fantastic apps will help you increase your productivity greatly and get the best from your iPhone. You might ask if you can afford all that? Don't worry, most of these apps are actually free available for a ridiculously low price for the value you get.
Organizing iPhone Mobile Apps
These apps will help you to organize your notes, photos, bookmarks and synchronize them across your computer and other compatible devices. The USB flash era is over – DropBox is the new ultimate service for transferring files quickly and efficiently.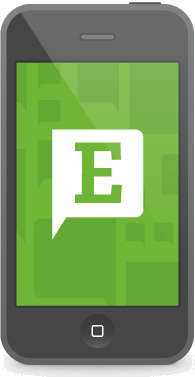 Evernote for iPhone lets you create notes, snap photos, and record voice memos that you can then access any time from your iPhone, computer, or the web.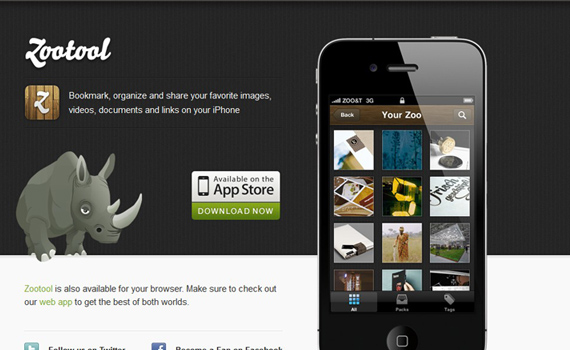 Zootool for iPhone makes it easy to bookmark, organize and share your favorite images, videos, documents and links from all over the web.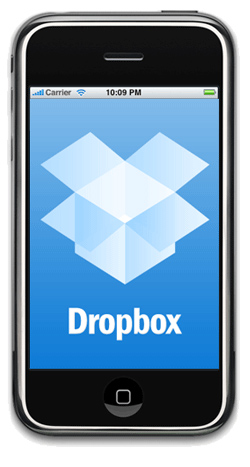 Dropbox is a free service that lets you bring all your photos, docs, and videos anywhere. After you install Dropbox on your computer, any file you save to your Dropbox will automatically save to all your computers, your iPhone and iPad and even the Dropbox website! With the Dropbox app, you can take everything that matters to you on the go.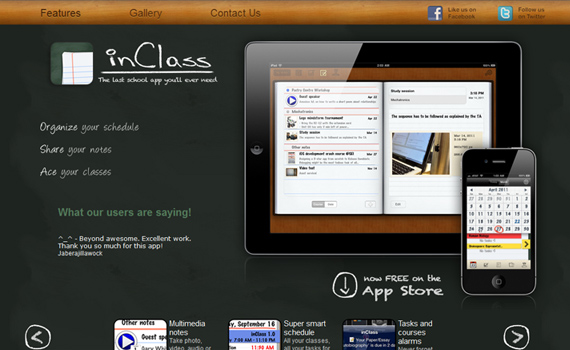 inClass, the amazing student organizer, is here to help you survive school. No matter how complex your school schedule is inClass will help you keep track of all your courses and even alert you before class so that you are never late again. Not only that, but it will help you keep track of your tasks by reminding you that one is due soon, so no more procrastination.
Business iPhone Mobile Apps
Take your business with you in your phone. These apps will help you track, manage and take care of your finances and business.
1. Mint (free)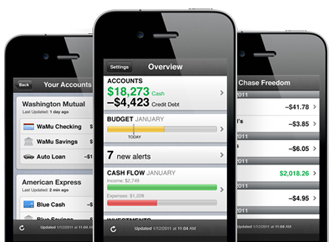 Personal finance tools from Mint. Track, budget and manage your money on-the-go. Sign up for a Mint account, add your online banking accounts and access your personal finances — all from your iPhone. Get started for free.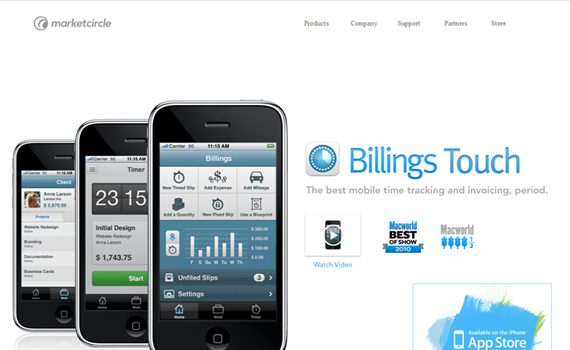 Billings Touch takes the Apple Design Award winning time tracking and invoicing experience from the Mac and puts it in your pocket.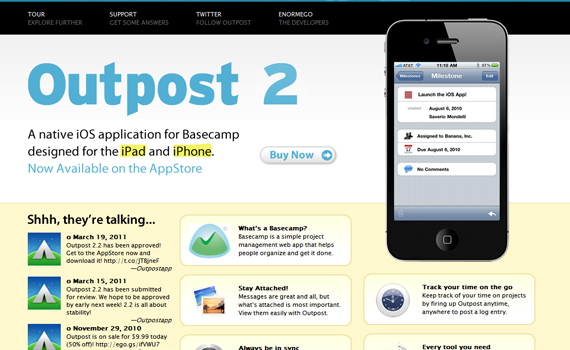 If you use Basecamp, you use it because you want to be productive. You use it because you want a simple solution to what once was a big problem for you. Now, you can use Basecamp on your iPhone, iPod Touch and iPad just as you've always wanted to.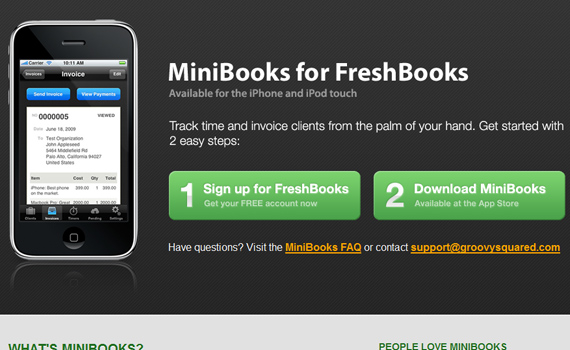 MiniBooks puts the popular web invoicing software FreshBooks in the palm of your hand. Manage your clients, send invoices, run timers, and record payments, all while on the go. Plus, MiniBooks fully synchronizes with your FreshBooks account, so you have access to your account even when you're off the grid. All this for less than FreshBooks' monthly subscription fee.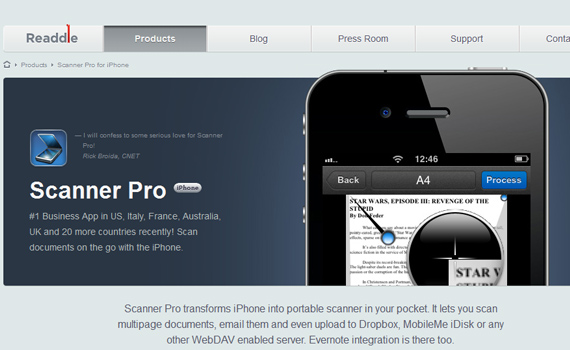 Scanner Pro transforms your iPhone into a portable scanner in your pocket. It lets you scan multipage documents, email them and even upload to Dropbox, MobileMe iDisk or any other WebDAV enabled server. Evernote integration is there too.
Task Management Mobile iPhone Apps
To-do lists, RSS readers, project management, brainstorming – keep track of your everyday life in your pocket. These amazing apps will help you get things done right.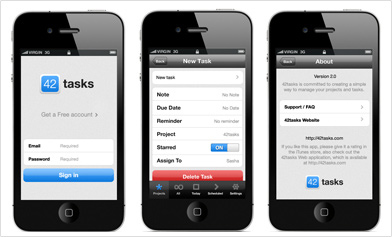 42tasks is a task management and collaboration app, with cloud synchronization. The 42tasks app will boost your productivity. You can organize your to-do lists and tasks, assign them to other people, share projects and view custom reports.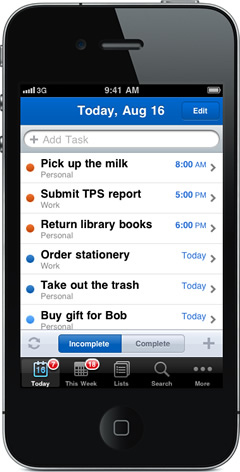 Take your to-do list anywhere with this feature-packed app; never forget the milk (or anything else) again. Remember The Milk (RTM) for iPhone, iPod touch and iPad connects with the popular online service of the same name. With millions of users worldwide, Remember The Milk is everywhere you are: from mobile to the web to apps including Outlook, iCal, Gmail, Google Calendar, Twitter, and more. Learn more at www.rememberthemilk.com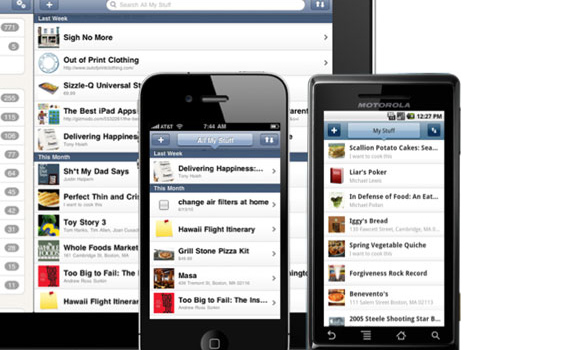 Springpad is a free application that lets you quickly and easily save ideas and information you want to remember on the web, on your iPhone and on your iPad.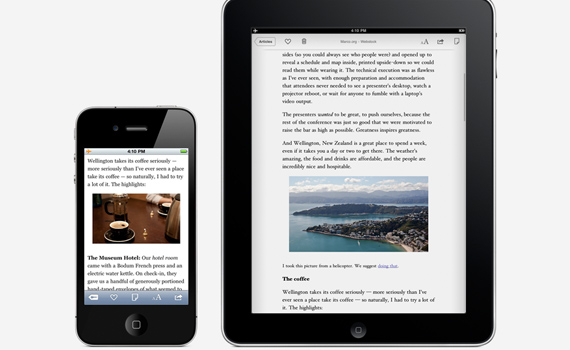 Save web pages for later offline reading, optimized for readability on your iPhone or iPod touch's screen. Featured by Apple and critically acclaimed by top blogs, newspapers, and magazines.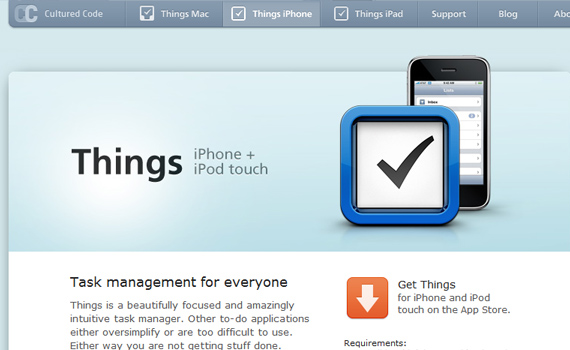 Things is a beautifully focused and amazingly intuitive task manager. Other to-do applications either oversimplify or are too difficult to use. Either way you are not getting stuff done. Things instead has the right balance between ease of use and powerful features.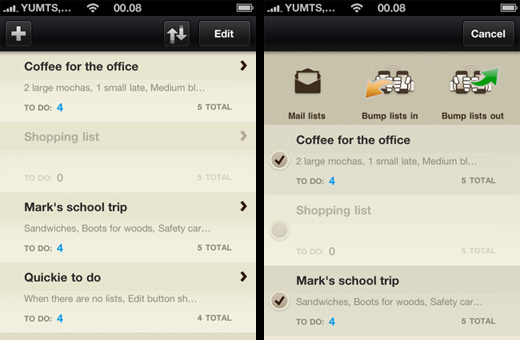 Fastest to-do list in the store, perfect for ad-hoc, spur of the moment lists. Simple and efficient, a pleasure to use.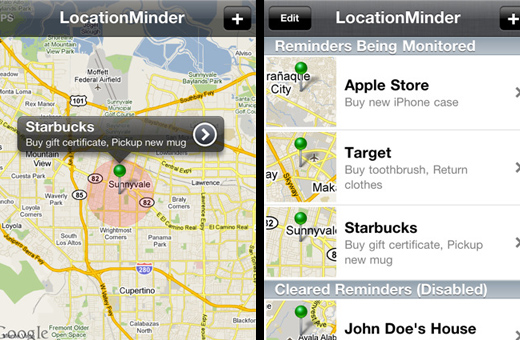 LocationMinder allows you to set reminder alarms that trigger based on location. Even when the app is not running, you will receive the reminders when you reach the area. Designed specifically to work with a new technology in the iPhone 4 for very low power consumption and high accuracy.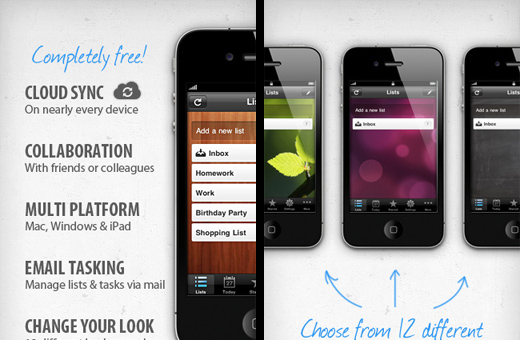 Wunderlist makes it downright simple to organize your daily life. Just create a list and start filling it with things that need to be completed. Keep track of your more important tasks with reminders and notifications.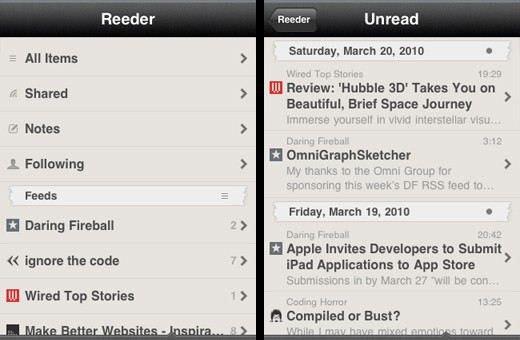 Google Reader client with dozens of useful features.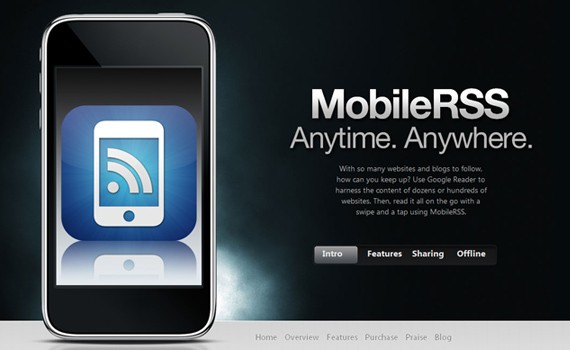 MobileRSS is a fully-featured Google Reader client for iPhone, iPod Touch, and iPad. We've built a ton of powerful and exclusive features onto an elegant and familiar design platform which makes reading the news fun again. We think you'll like it! This free version of MobileRSS has ads which can be removed by upgrading to the ad-free MobileRSS.
Most Useful Designer Mobile iPhone Apps
Are you an author on Envato marketplace or just need quick access to your FTP server? These apps will suit designers, developers and other creatives who just love to paint on their phone.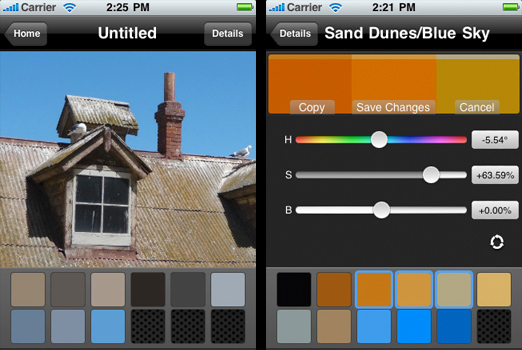 Colors is an easy-to-use color picker for discovering, converting, and managing colors and palettes.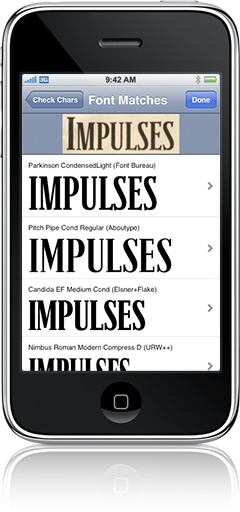 Ever seen a great font in a magazine ad, poster, or on the web and wondered what font it is? Whip out your iPhone and snap a photo, and WhatTheFont will identify that font in seconds.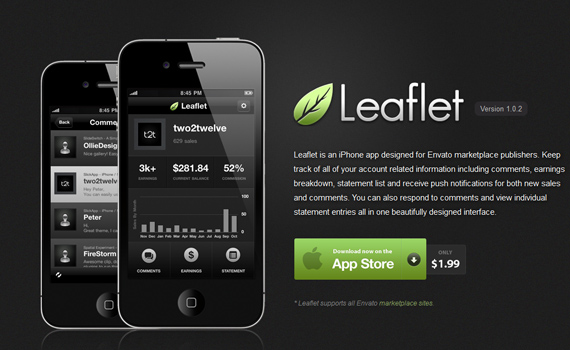 Leaflet is an iPhone app designed for Envato marketplace publishers. Keep track of all of your account related information including comments, earnings breakdown, statement list and receive push notifications for both new sales and comments. You can also respond to comments and view individual statement entries all in one beautifully designed interface.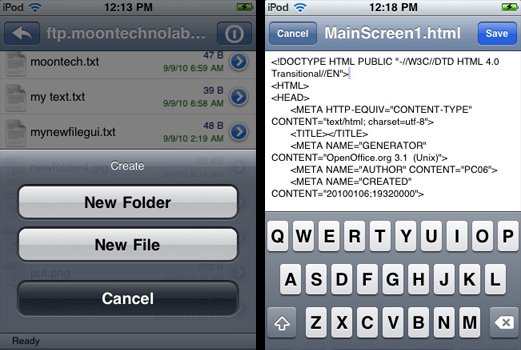 An FTP client for the iPad, iPhone, and iPod touch.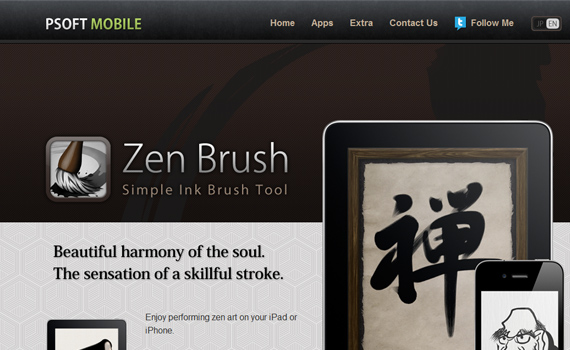 Zen Brush is an app that allows you to easily enjoy the feeling of using an ink brush to write or to paint. It allows anyone to easily perform fluent strokes while not compromising on the fascinating texture of a real ink brush. Create works that radiate the right atmosphere by choosing the best background template from our large collection.
Photography iPhone Apps
A picture is worth a thousand words. These apps will help to keep your memorable pictures safe so you can share them with your friends and enhance them with cool effects right on your phone.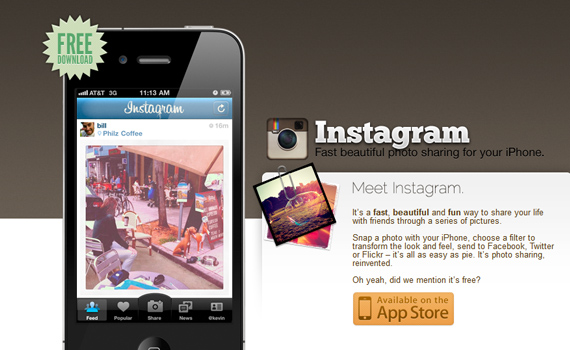 3.75 Million users love Instagram! It's a free, fun, and simple way to make and share gorgeous photos on your iPhone.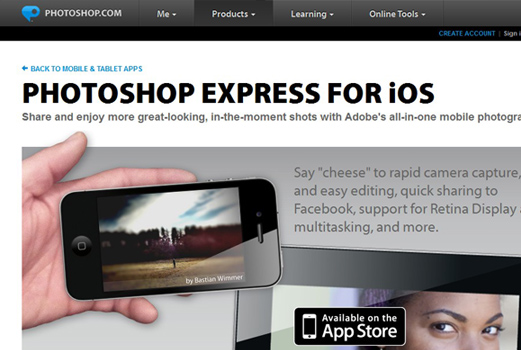 Adobe Photoshop Express software lets you use simple gestures to quickly edit and share photos from your mobile device. Enjoy having your photo and video library right in your hand — without wasting your device's valuable storage space.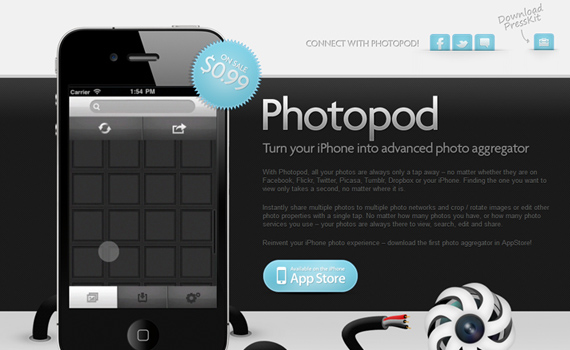 Take all your photos from Flickr, Facebook, Twitter, Picasa, Tumblr and Dropbox everywhere you go, on your iPhone or iPod Touch. Find the photos you want to see in seconds, edit and crop them or instantly upload the photos you just took with your iPhone to multiple networks without the need to open a new account.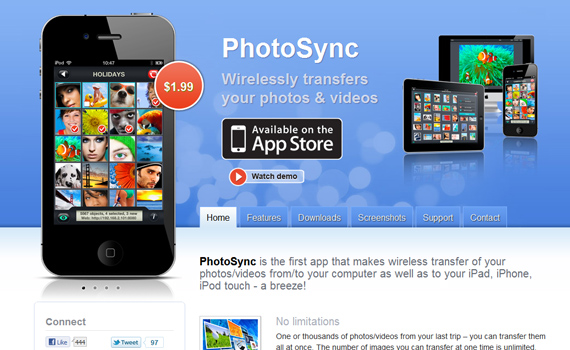 PhotoSync will transform your photo handling forever. It's the first app that makes wireless transfer of your photos/videos from or to your computer and other i-Devices – a breeze. PhotoSync also transfers to Dropbox, Facebook, Picasa, Flickr, SmugMug and FTP. You need never use a cable again.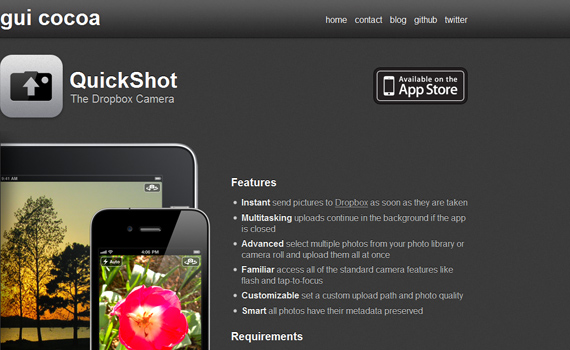 QuickShot simplifies the process of uploading photos to Dropbox. Every picture you take is immediately uploaded without the need for any additional actions. It has all the familiar camera features found in other apps, plus a few not found anywhere else. Queue multiple photos, upload photos in the background, and access all of the standard camera functionality from QuickShot's simple interface.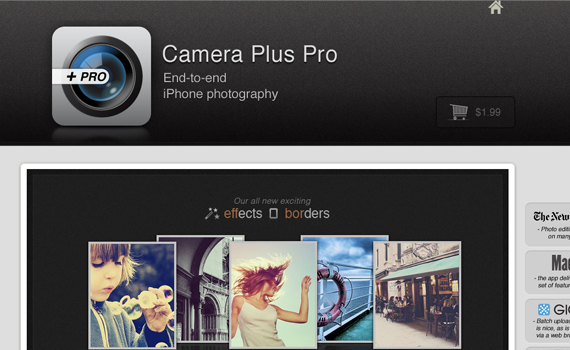 Camera Plus is a free camera app for your iPhone 4, 3GS, 3G and iPod touch to capture photos instantly with some great controls, add cool effects and share them with your Facebook, Twitter or Flickr friends on-the-fly!.
Social iPhone Apps
Twitter and Facebook aren't the only social networks out there. Play photo games, write a diary, and listen to thousands of mixes straight from your phone.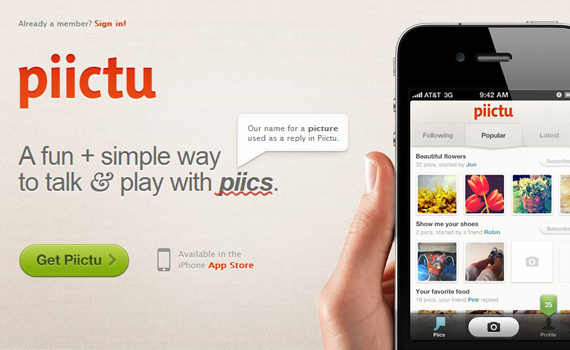 Part photo game, part social camera, piictu is a fun + simple way to talk and play with piics from your mobile phone.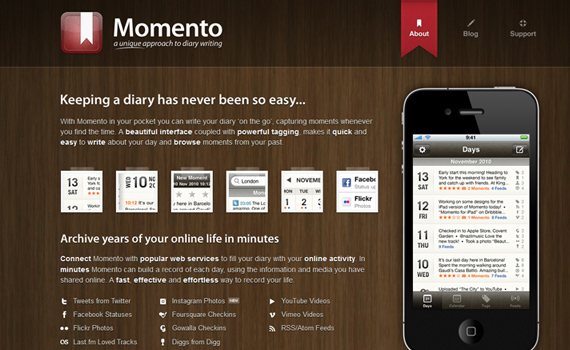 Momento is a unique diary/journal writing application which provides a quick and easy way to privately record moments throughout your day. Connect with popular web services, such as Twitter, Facebook, Flickr, Instagram, Foursquare, Gowalla, YouTube, Vimeo, Digg and Last.fm, to collect and display your online activity as part of your diary.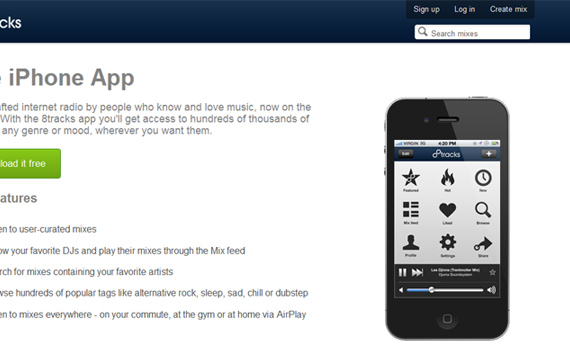 8tracks is handcrafted internet radio — a "social" alternative to Pandora. Featuring hundreds of thousands of mixes created by people who know and love music, the 8tracks iPhone app gives you easy, free and mobile access to the best collection of playlists on the web.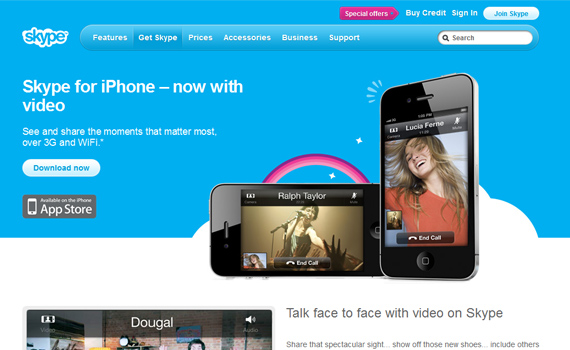 Call, video call and instant message anyone else on Skype for free with Skype for your iPhone, iPod touch or iPad.
5. Path (free)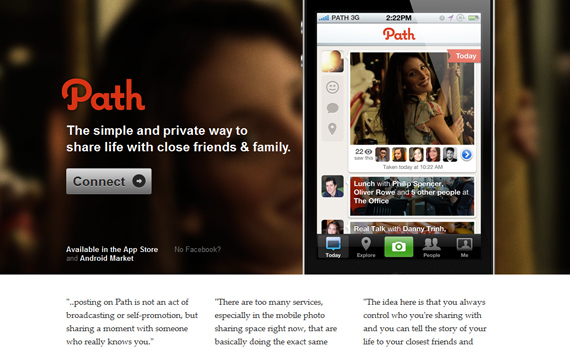 Path is the simple and private way to share life with close friends & family.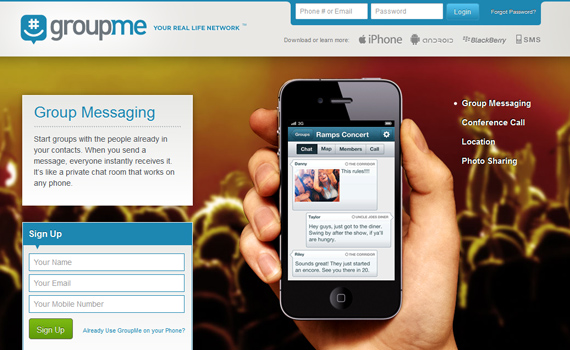 Free group messaging with anyone you know. Works on any phone.Now works over data—no text plan required.
7. Spout ($0.99)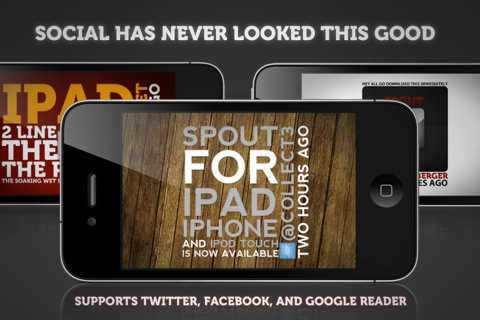 Introducing Spout, the newest way to enjoy news, messages, tweets and comments; delivered to your screen as a beautifully rendered up-to-the-second display of social content.
8. Bump (free)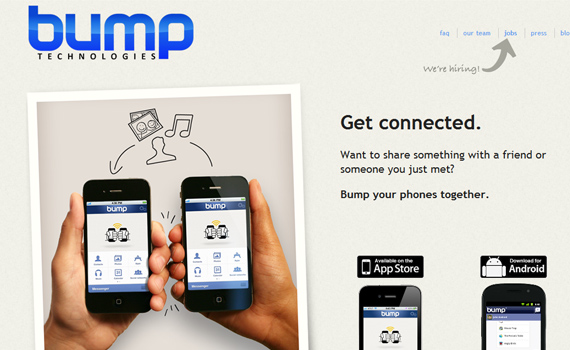 Bump makes sharing with people as simple as bumping two phones together. Just pick what you want to send, then hold your phones and gently bump hands with another Bump user. And now, you can message with your friends who aren't near you – just add them as a friend inside of Bump and start messaging immediately — it's kind of like a long-distance "virtual bump".
Other & Misc iPhone Apps
All the other fantastic apps that don't fit in any other category. Check out Ben the Bodyguard trailer to find out what I'm talking about.
1. Fast ($1.99)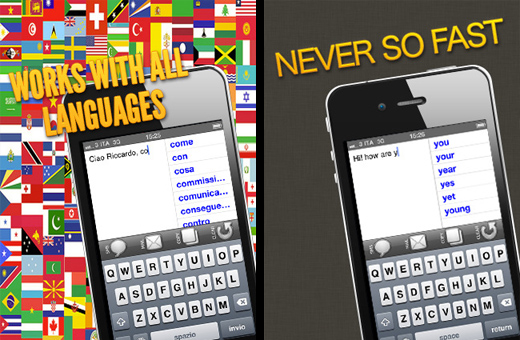 Fast is an innovative writing system that will save you time when typing your sms, mail, or more generally, any text. The feature that differentiates Fast from other writing systems is that Fast learns from what you write, and updates itself by drawing from your vocabulary.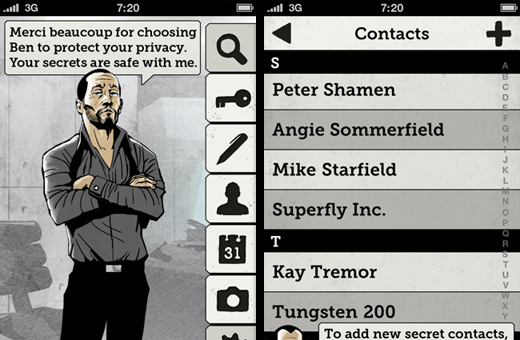 Ben protects photos, contacts, passwords and other sensitive stuff on your iPhone or iPod touch. He's your own personal security expert. Peace of mind on the go with a distinct attitude and opinion. Ben's guarantee — "Your secrets are safe with me."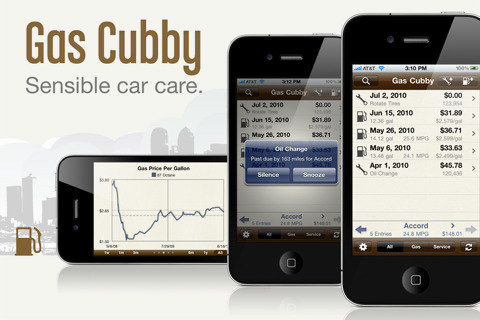 Gas Cubby is the ultimate tool for tracking gas mileage and vehicle maintenance. Whether you're a hypermiler, or just want a reminder to change the oil, Gas Cubby will save you money and keep your vehicle operating at its peak.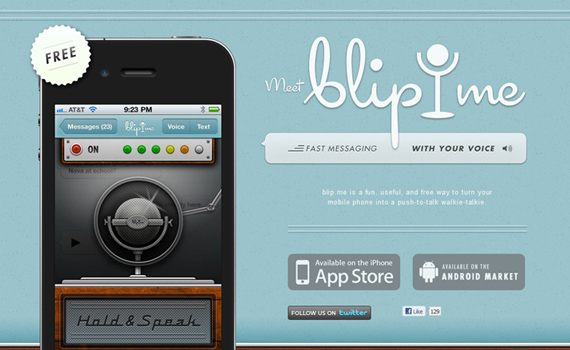 blip.me is a fun, useful, and free way to turn your mobile phone into a push-to-talk walkie-talkie.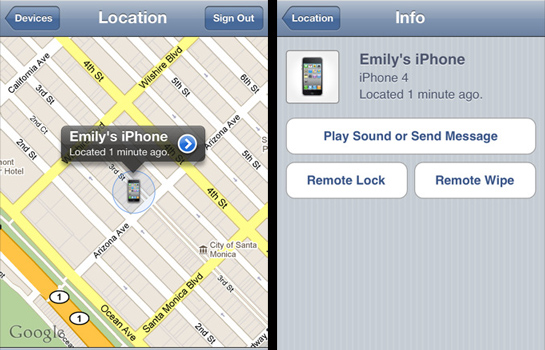 Find My iPhone is free for anyone with an iPhone 4, iPad, or 4th generation iPod touch (iOS 4.2 or later required).* Just sign in with your Apple ID on your qualifying device and turn on Find My iPhone to allow you to locate it. Then use the same Apple ID to turn on Find My iPhone on your other iOS 4.2 (or later) devices including iPhone 3G, 3GS, or iPod touch (2nd generation or later). Find My iPhone is also included with a MobileMe subscription.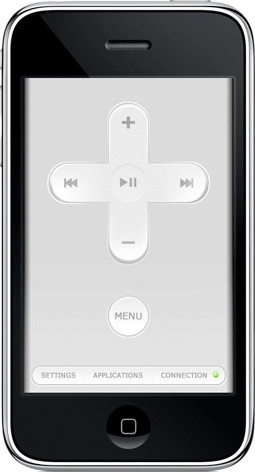 Rowmote Pro is the ultimate wireless remote, trackpad, and keyboard. A gorgeous universal app for iPhone, iPod Touch, and iPad, with everything from a multitouch trackpad to full extended keyboard support, and with no-configuration control of dozens of the best Mac applications, it is a must-have for any home media center or presentation.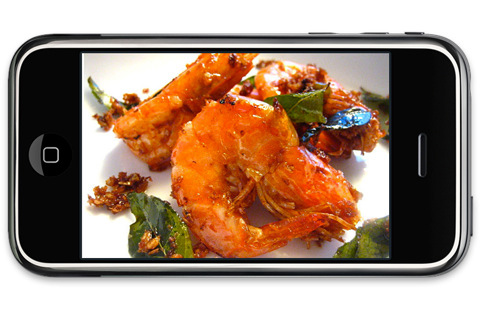 Finally, you can view all your websites privately and in full screen for free. This is the simple, no frills web browser you've been waiting for.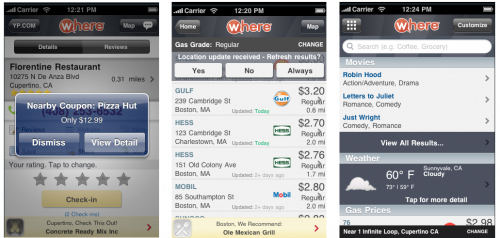 Join more than 4 million people who rely on Where everyday to answer the question, 'Where should I go next?'
9. quiQR ($1.99)
quiQR iPhone app is a Real-time QR code reader and creator.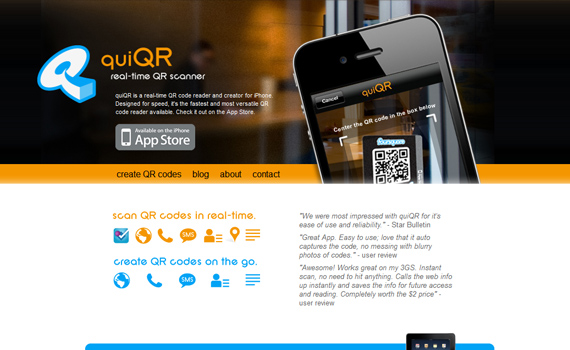 This post may contain affiliate links. See our disclosure about affiliate links here.