The launch of iOS 11 has resulted in a great selection of resources being designed and released.
These include iPhone X grids, full iOS app designs, beautiful device mockups, app icons, and complete UI kits.
Many of these have been executed to an incredibly high standard and are available for various applications, including Sketch, Photoshop, Adobe XD, and Figma. As well as this, most resources are free for personal and commercial use, meaning you can download and play with as many of them as you like.
They are a perfect aid when building your next app, and also a valuable resource to learn the specifications and features of iOS 11 and the iPhone X.
In this collection we bring together ten of the most beautiful and free iOS 11 resources for you.
All the Mobile UI Kits You Could Ask For
Dark & Light iPhone X Minimal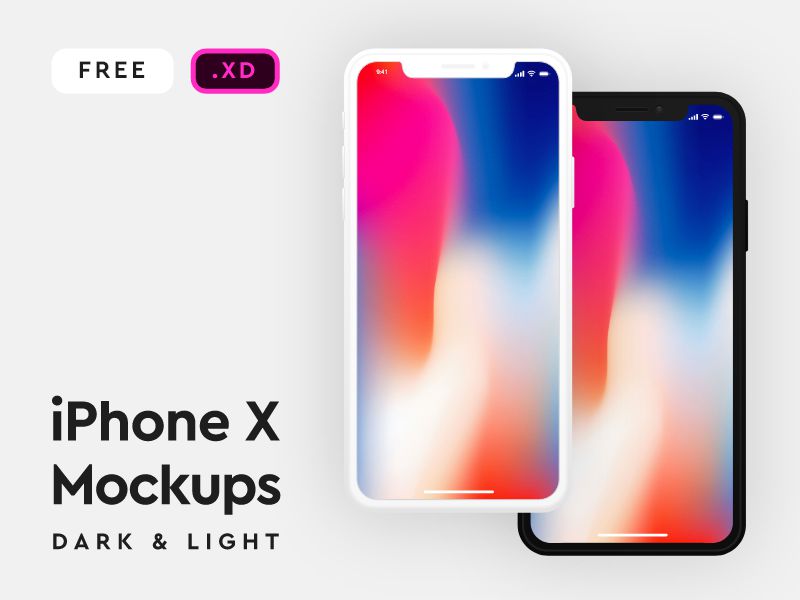 These minimal iPhone X mockups for Adobe XD are perfect for showcasing your iOS 11 app designs. They come in both light and dark variants.
iOS 11 GUI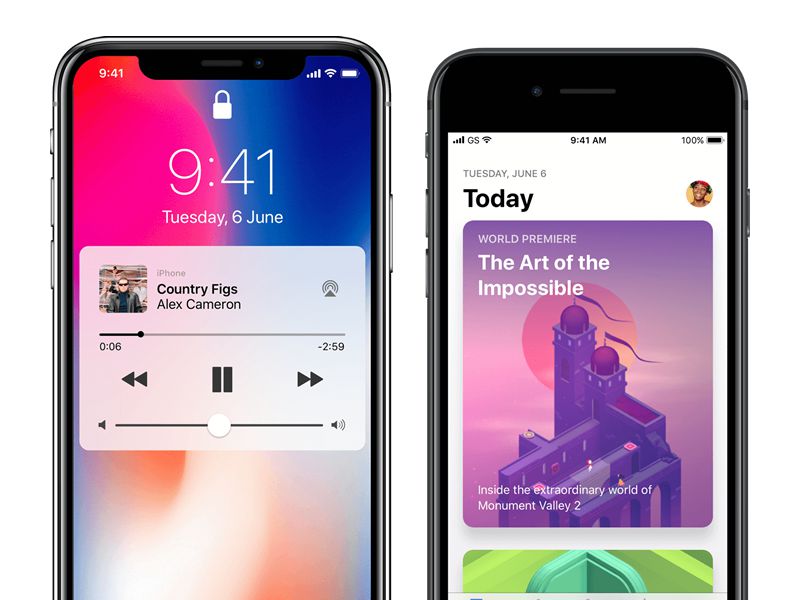 This iOS 11 GUI Template is incredibly useful as a resource and reference when designing an app for iPhone X and/or iOS 11. It has almost every element you could ever need and also comes in handy for copying across visual effects and spacing.
8 iOS 11 Icons Sketch Resource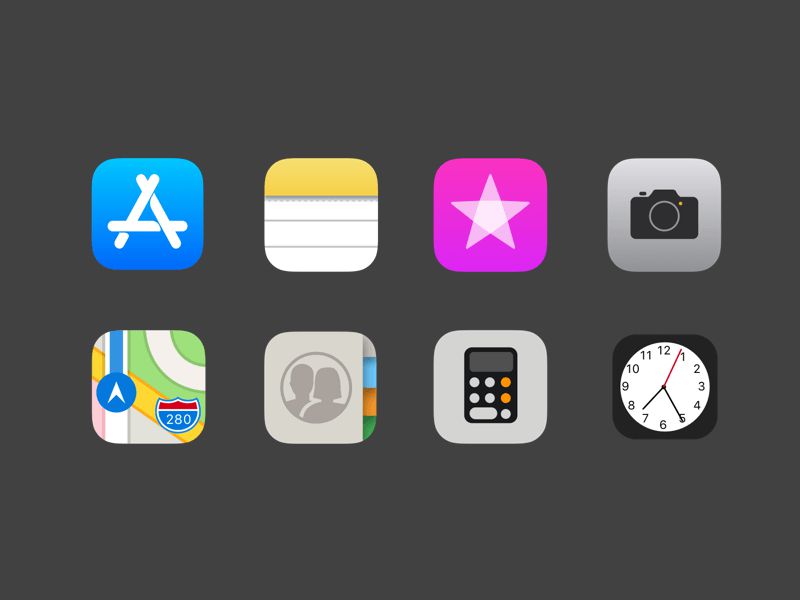 These 8 icons are a great starting point if you're designing or redesigning an app icon for iOS 11. The style is much-refined, as are the icon graphics.
Food Dark iOS 11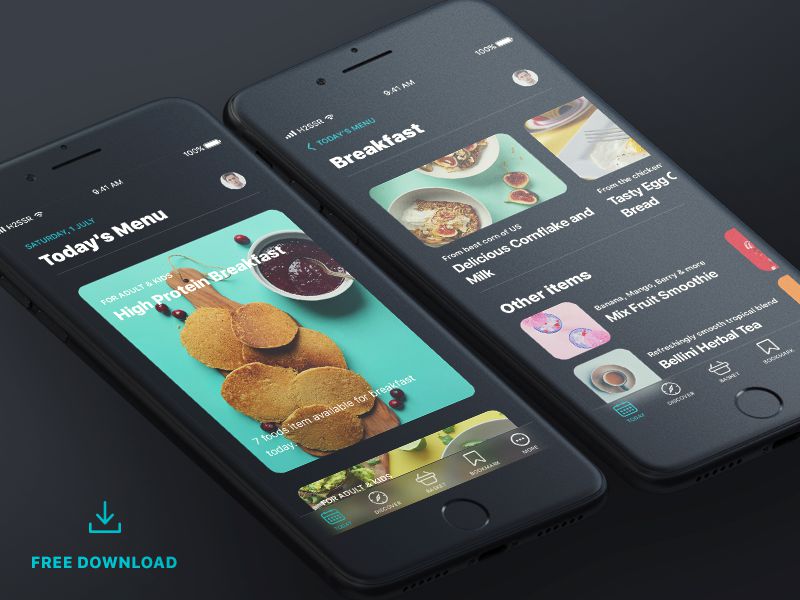 This dark food app resource for iPhone is a stunning example of what can be achieved within iOS 11 guidelines. It has effectively carried through many elements you'll find in default iOS apps like the app store.
iOS 11 Grid Template Sketch Resource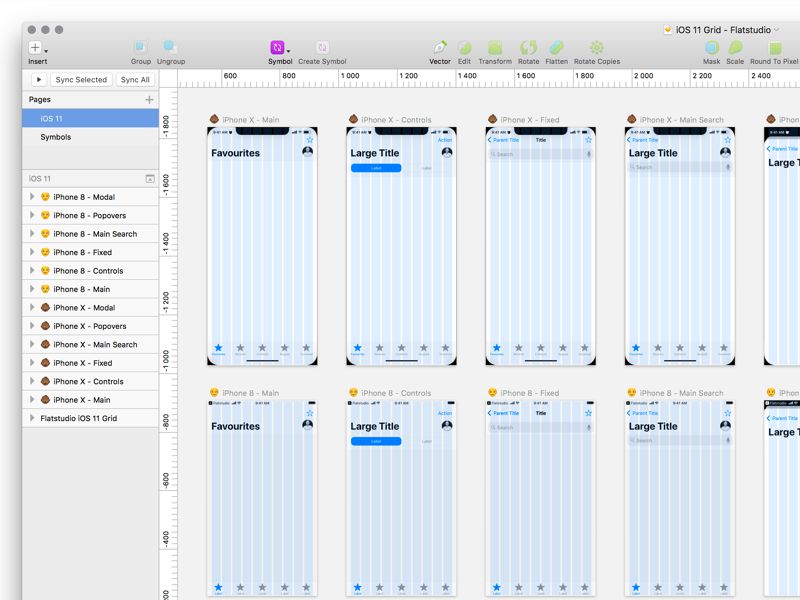 This grid template is incredibly handy when starting out on a new iPhone app design project. The grids are clear and structured and save a great deal of time and energy when laying out a new user interface.
iPhone X Wireframe with iOS 11 Guides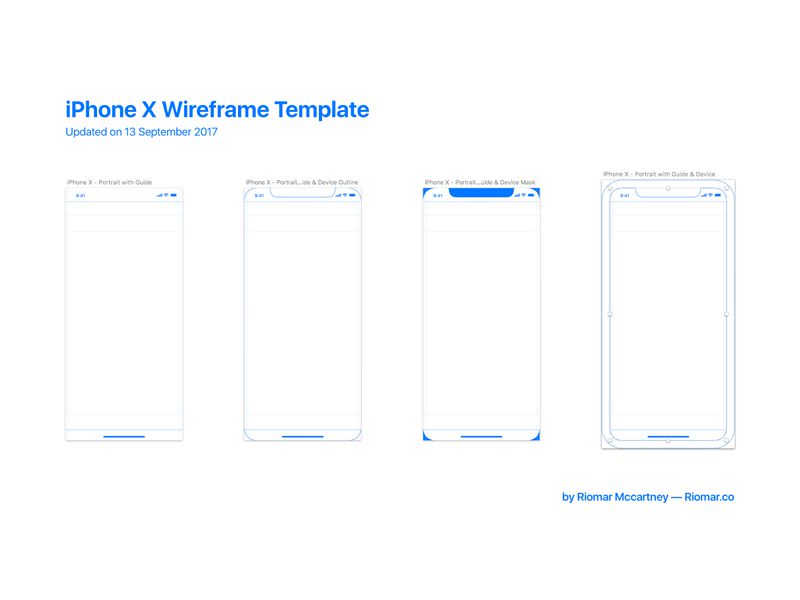 These blue iPhone X wireframe templates are beautifully put together and serve as the perfect base for building mid- to high- fidelity wireframes upon. They would also be great for printing and sketching low fidelity wireframes on.
If you're looking for more free wireframe templates, take a look at this collection.
Verb App for iOS 11 Sketch Resource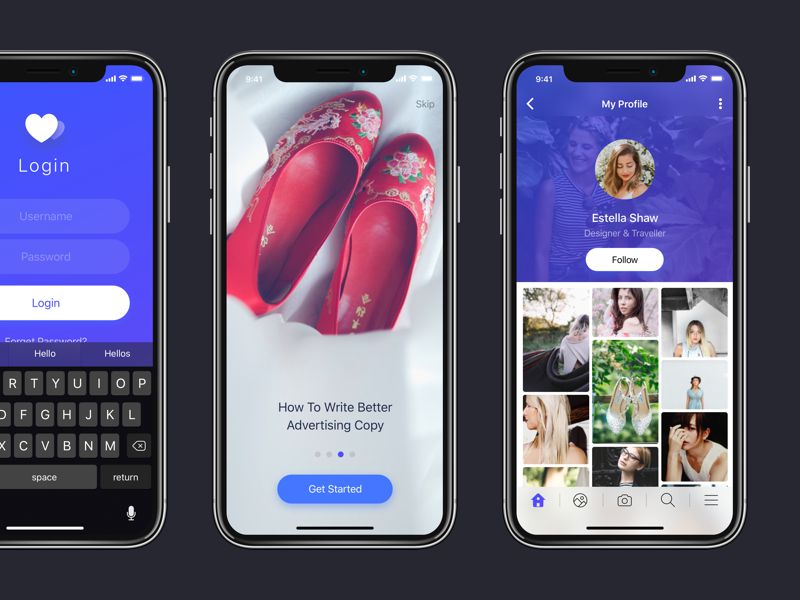 Another great example of an iOS 11 app design is this Verb app kit for Sketch. It's beautifully presented and incorporates a wide variety of elements and styles from Apple's user interface guidelines.
iPhone X Clay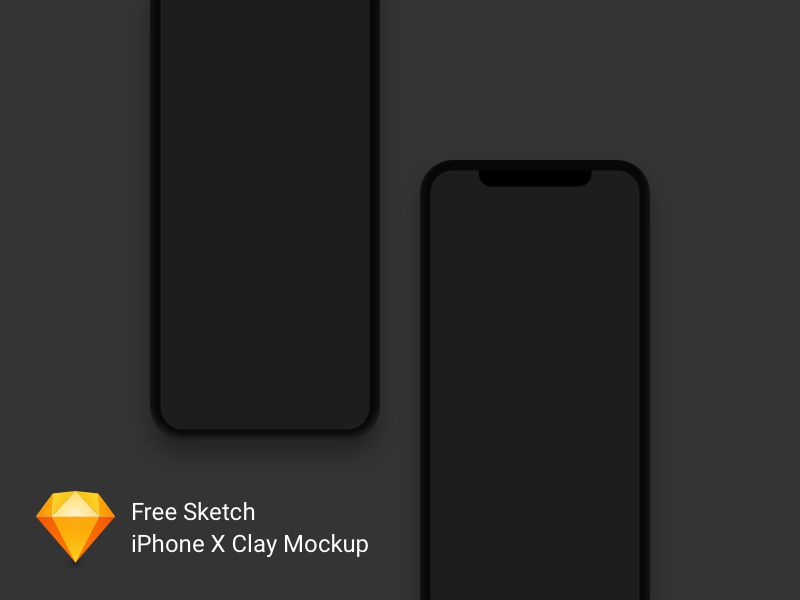 These clay iPhone X mockups offer a slightly different style to standard mockups. They strip away the intricacies of the actual iPhone design and work perfectly when combined with minimal user interface designs.
iOS 11 App Store Sketch Resource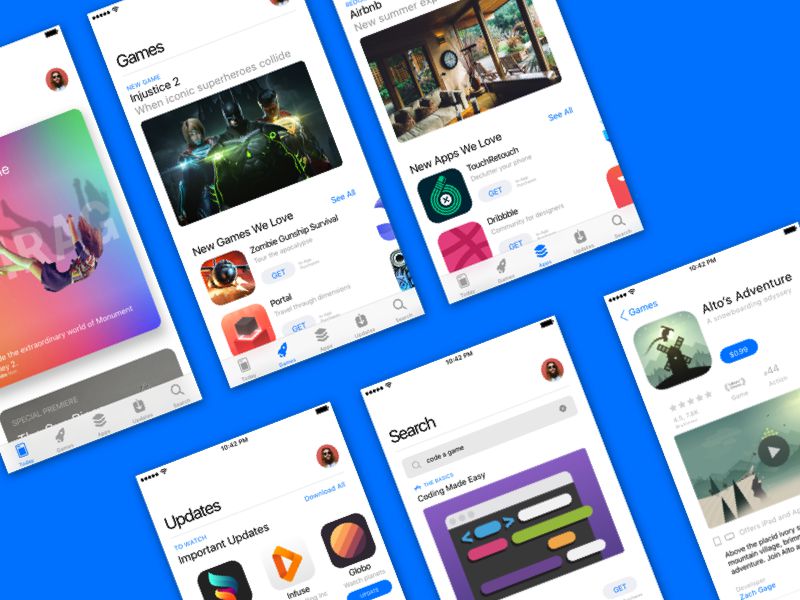 This recreation of the redesigned iOS 11 app store is a great resource when examining the new direction of iOS. It includes many of the new elements and styles including buttons, icons, rounded images, and larger input fields.
iPhone X 4K Mockups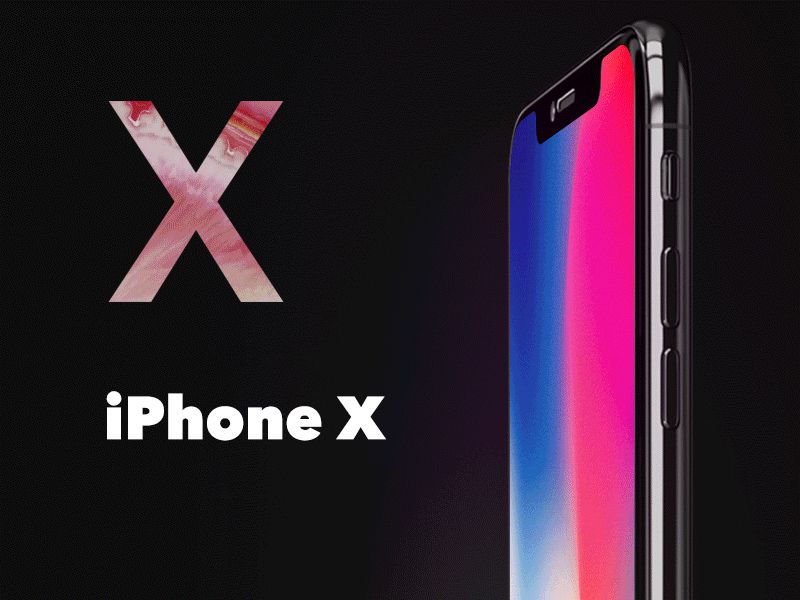 This realistic iPhone X mockup, made in Cinema 4D, is extremely close to being mistaken for a photograph. The shadows and highlights are perfectly crafted and present a resource that would look exceptional on any landing page design.
You might also like:
This post may contain affiliate links. See our disclosure about affiliate links here.