When presented with the task of creating things for the Internet, knowing where to start can be half the battle. If you lack design skills or if you're pressed for time, using some premade resources can be extremely helpful. The first order of business is locating a resource that has what you need. The second? Searching within this resource for templates, tools, and items that can aid you in making content.
Thankfully, we can handle the first part easily. Envato Elements is truly a one-stop resource for so many templates, themes, graphics, illustrations, photos, and more that you can use immediately in your work. Once you sign up, you gain access to thousands of items.
But if you're not convinced, let's talk about some of the ways you can use Envato Elements to make stellar online content starting immediately.
Build a Website Using a Template
If you're creating online, you need a website. And Envato Elements makes it super easy to do this. It features a wide array of templates that make it easy to build and launch a site quickly. There's no shortage of options as well, so you can choose anything from an HTML template to a full CMS template. Here's the full breakdown of the types of templates offered here:
And within these options you can narrow your search by features (responsiveness, eCommerce, PSD files included) by focus (admin, landing page, or site) and topic (beauty, corporate, fitness, etc).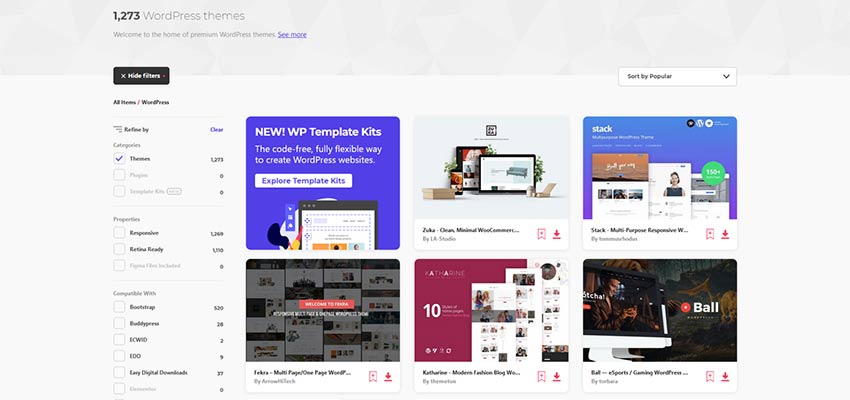 Create Presentations to Accompany Online Courses
If you want to offer or sell online courses, you may wish to create and share this content via presentations. This means you'll need some solid templates on hand if you want to make a real impact. Lucky for you, Envato Elements offers these as well. You can select from templates for Keynote, PowerPoint, and Google Slides, all of which are super professional-looking and easy to use. Just download the template, add your custom content, and export it. That's all there is to it.
The crux of the situation here is that you shouldn't have to labor over these elements of your work if you don't have to.
Create Graphics for Social Media
If you run a business online, you should have a social media presence. But yet again, that's another thing you have to create consistent content for. If coming up with an endless supply of compelling graphics doesn't sound fun to you, Envato Elements can help. Its graphic templates section is loaded with a wide variety of options including templates for infographics and logos.
They also have scene generators or mockups, which make it easy to display your product or app on a background that's been carefully (and stylishly) presented.
You can pair these templates with some other resources as well like the selection of graphics available. You can select from graphics that encompass the following categories:
They also have a dedicated Social category that you can browse for social media platform specific templates.
As if all of that weren't enough, there's also a Photo category that includes thousands of photographs you can use for anything under the sun.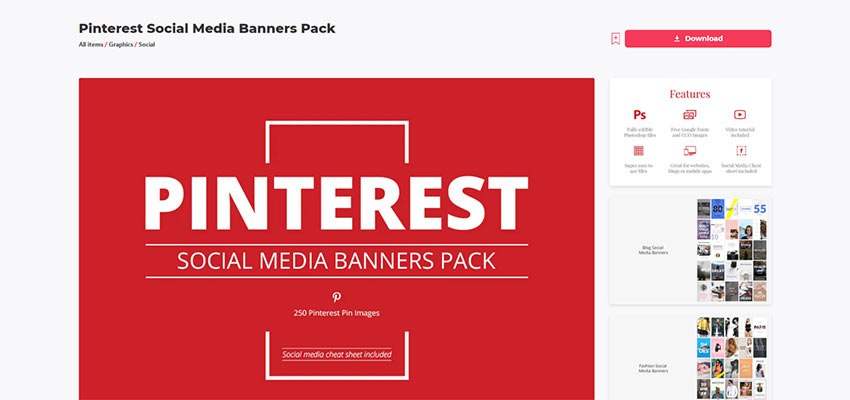 Make Explainer and Promotional Videos
The last thing we'll discuss here today is how you can make videos using resources on Envato Elements. If you haven't already dipped your toes into the video-making market, now's the time. Video is extremely popular and it's been proven to increase visitor engagement. Because of this, many opted to create promotional videos or explainer videos that describe something practical. And while you may need to film some footage yourself, having stock footage on hand is beneficial. Wouldn't you know it that Elements has this as well?
Hundreds of thousands of stock videos and motion graphics are available to choose from to add to your creations.
Or, if you need a templated solution, there are thousands of video templates to pick from as well. They cover categories like:
And you can find specific options for the likes of After Effects, Premiere Pro, Apple Motion, and Final Cut Pro.
When you're in edit mode, you can add in sound effects or music as well. The sky's the limit here.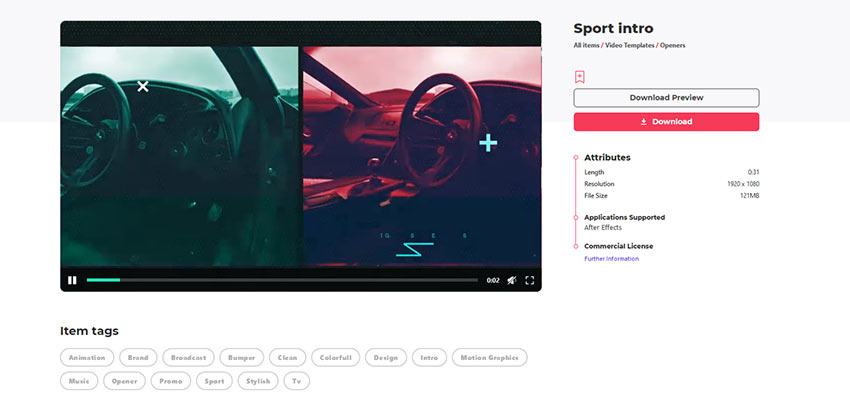 Don't Wait to Start Creating
So you see, you really have no excuses not to start creating unique content for your online presence, whatever that may look like for you. From websites to videos, Envato Elements has you covered from top to bottom.
What will you create next?
This post may contain affiliate links. See our disclosure about affiliate links here.