Creating a landing page is an essential part of launching a new website. It's an ideal way to build an email list and keep potential visitors and customers abreast of what you plan to do with your site in the near future. Of course, the idea of setting up a site before your real site even launches can feel overwhelming. Thankfully, this can be easily remedied by using landing page templates that offer the features and aesthetics you need.
We've put together a list of twenty of the best landing page templates around that can be used for launching a new site, fast. You're sure to find something that suits your needs right here.
UNLIMITED DOWNLOADS: Email, admin, landing page & website templates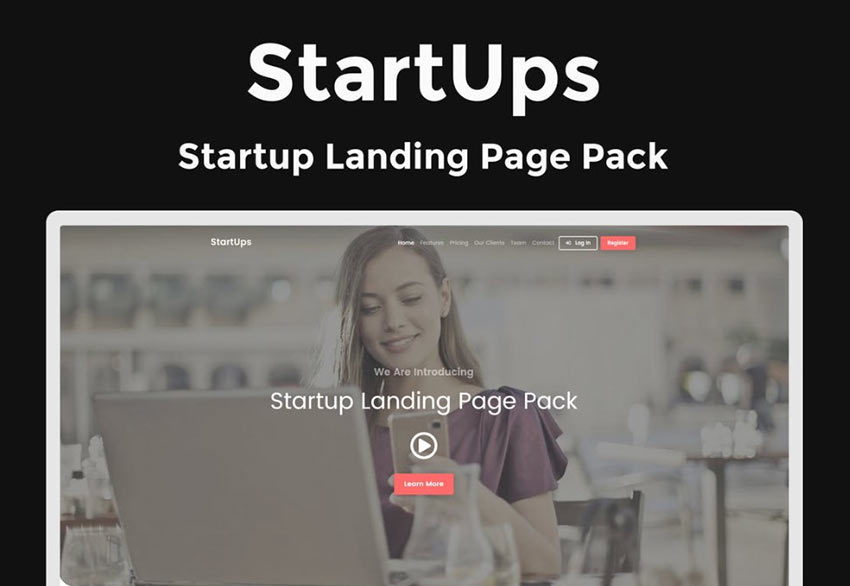 StartUps is a great solution for creating a landing page site for a new product or service. It's professional and can be customized to suit a wide range of industries.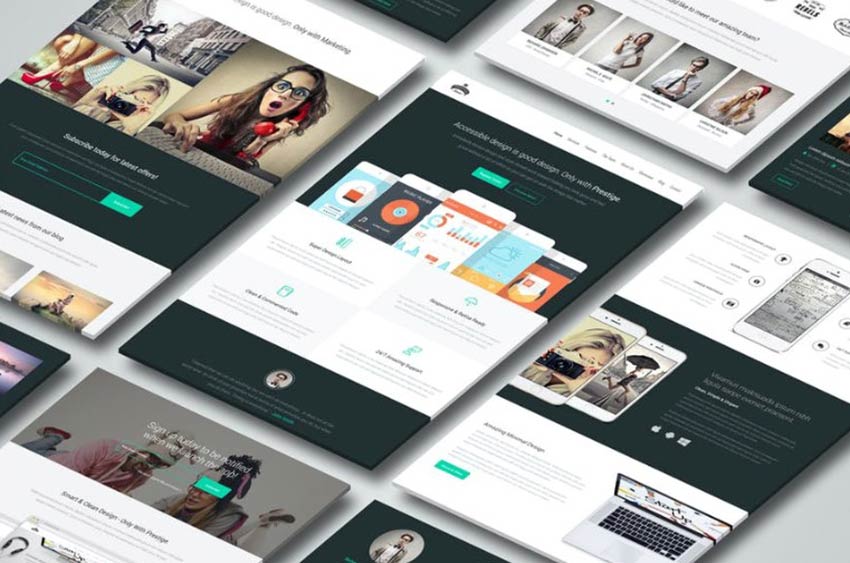 Another option is Prestige. This landing page template is a great choice for showcasing features and a sign-up form so visitors can be notified when your full site launches.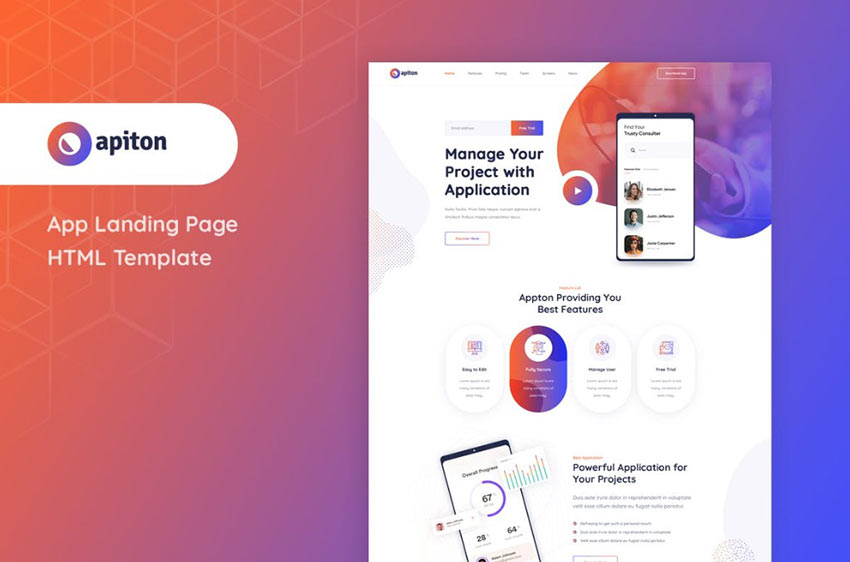 If you plan on launching a new app, the Apiton landing page template is a great choice. Include mockups, features, and a call-to-action.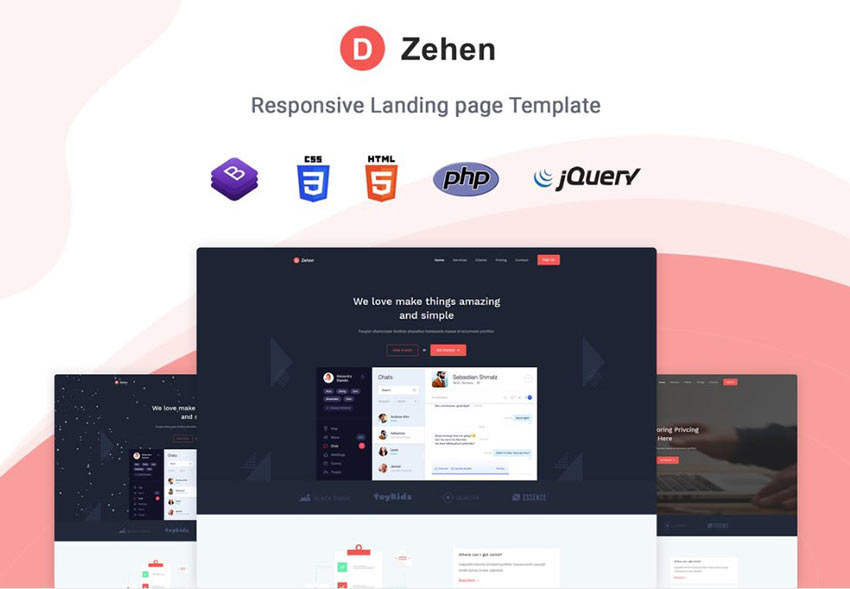 The Zehen landing page template is responsive, looks great on all devices, and can be customized in a wide number of ways, including HTML, CSS, PHP, and jQuery.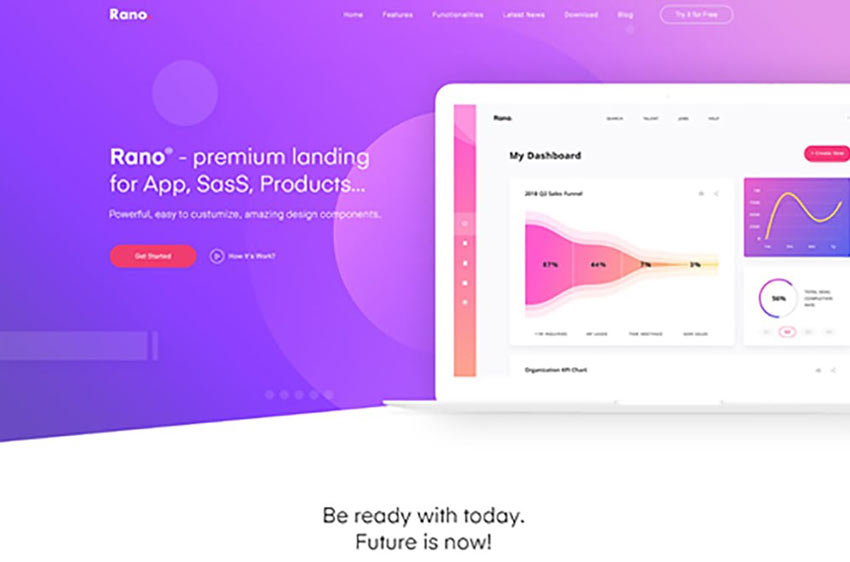 Or, you might want to give Rano a try. This template is great for apps and products. Showcase features and a detailed call-to-action that drives customers to sign up.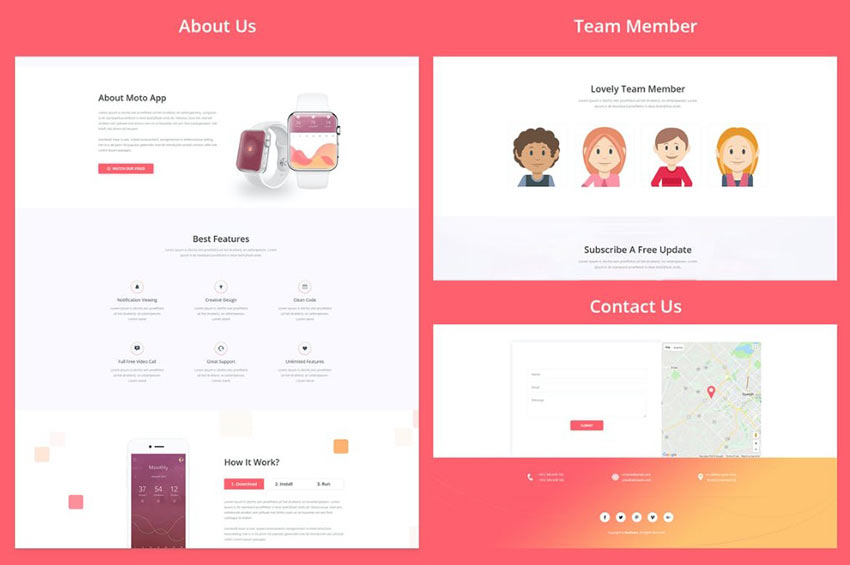 Moto is another option for announcing or showcasing an app in a stylish way. This one-page layout allows you to go into detail about your company, team members, features, and display a contact form with ease.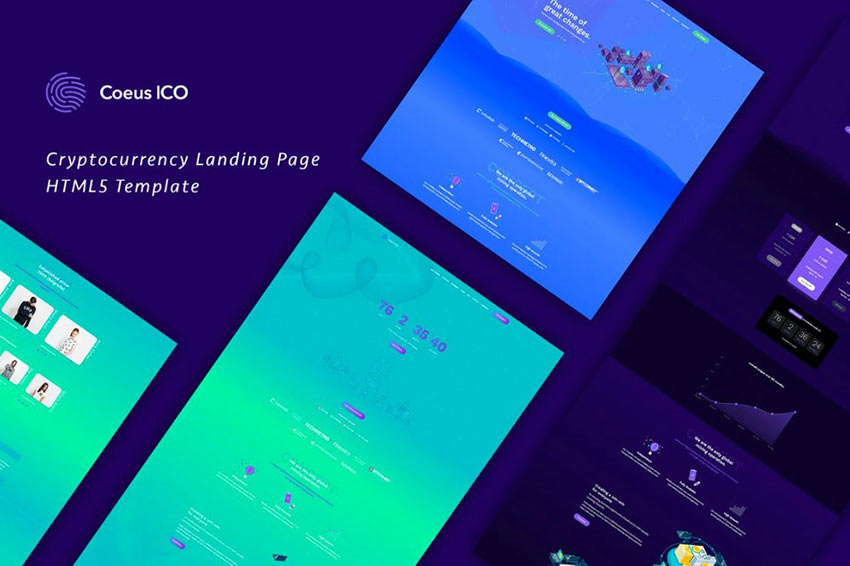 There's also Coeus, which is a stylish and eye-catching landing page template made specifically for cryptocurrency websites.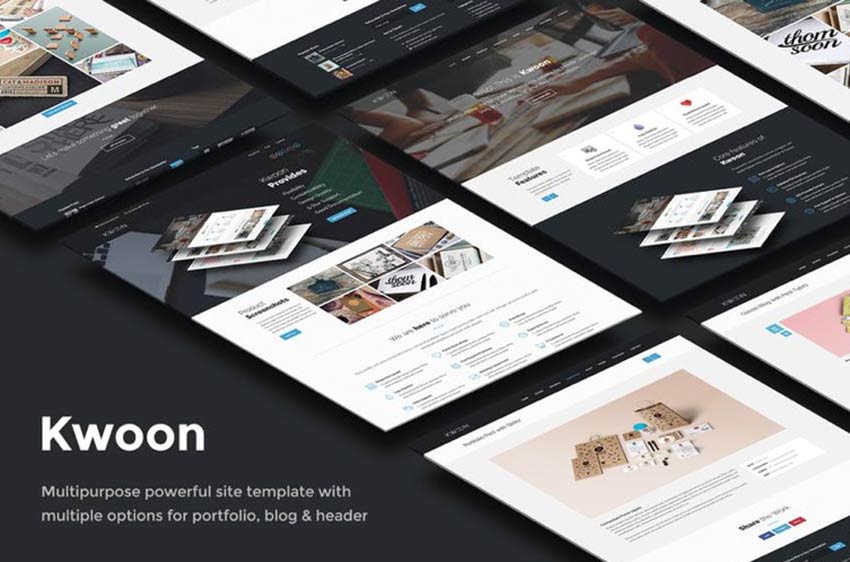 Kwoon is another option that offers a multipurpose design and layout that you can customize for a wide range of purposes. You can add a portfolio, blog, and other content as you see fit.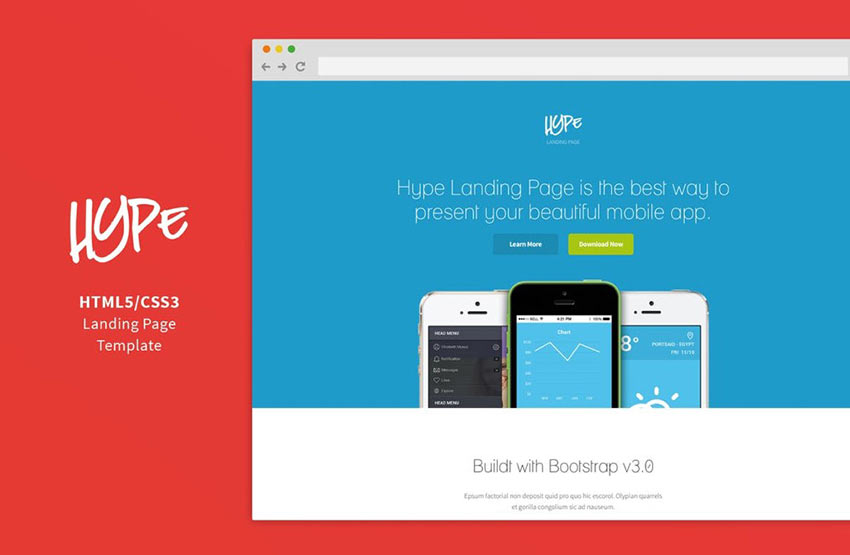 Still another choice is Hype. This landing page template makes it easy to showcase your new mobile app. It's built on Bootstrap, which makes it easy to setup and customize, too.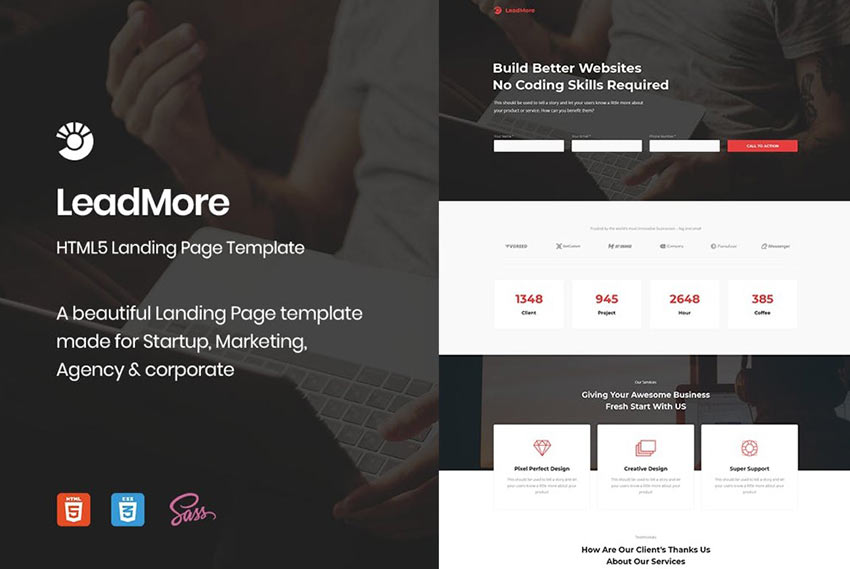 Another template you may wish to consider is LeadMore. This HTML landing page template is built with capturing leads in mind and can work well for enticing visitors with details about your service or product to then capture their contact info.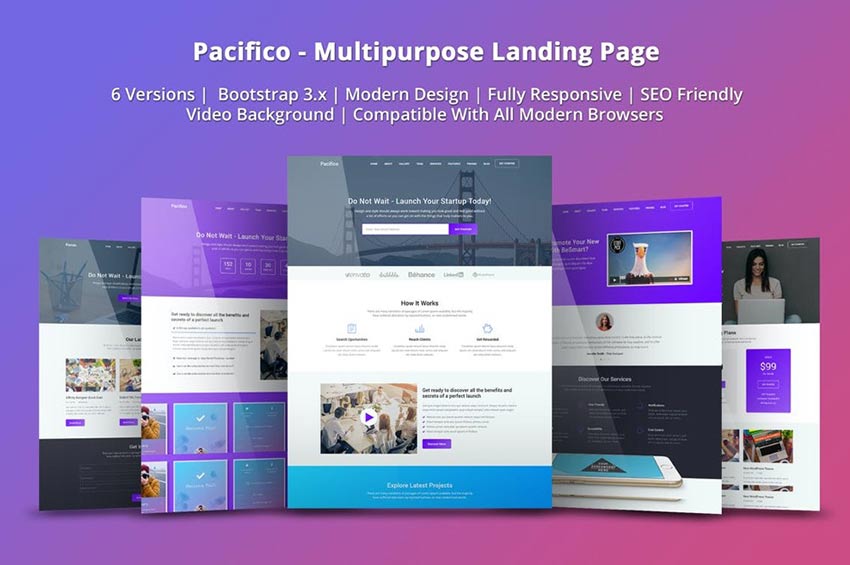 Pacifico is another option. This template offers a multipurpose design that can be customized to suit a wide range of industries. It's responsive, comes with six different variations, and includes a video background for added engagement.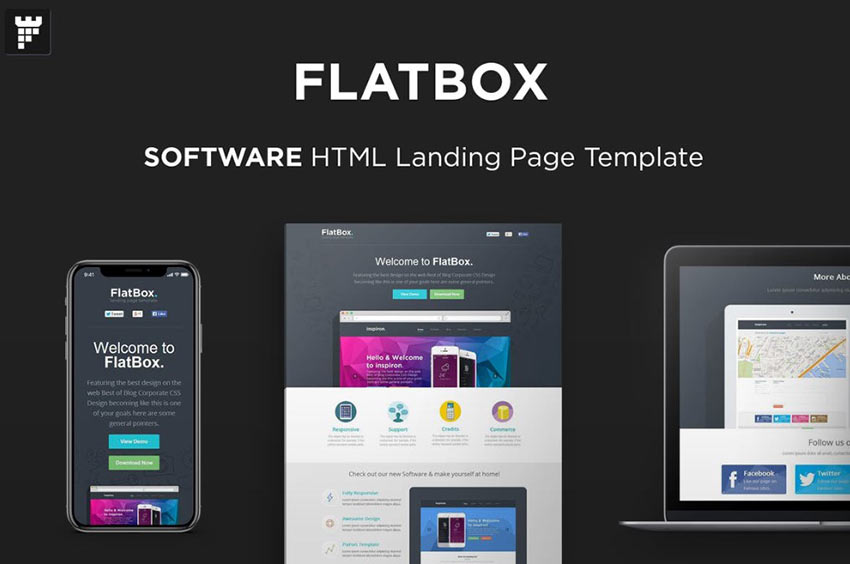 FlatBox is a great landing page template for promoting an app, software or SaaS. Showcase screenshots of your product in action, offer bullet point details of features, and solicit people to sign up.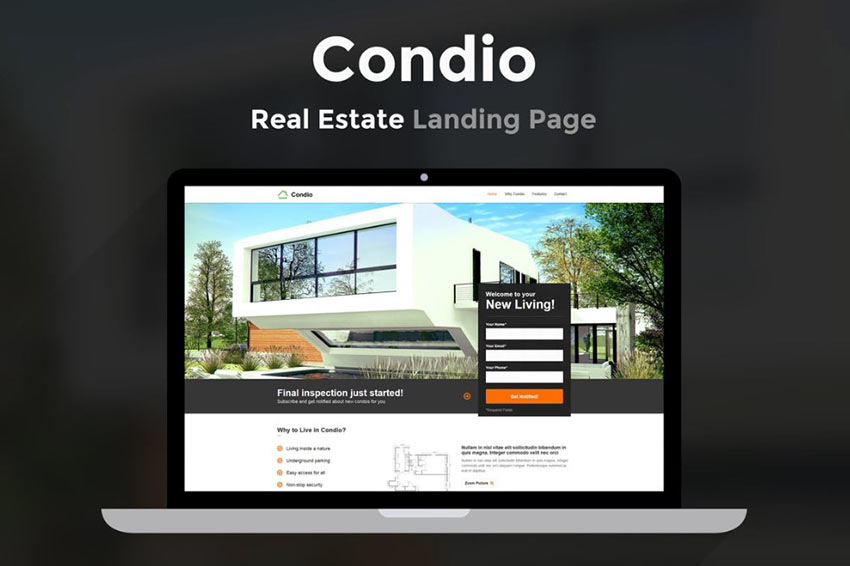 The Condio landing page template is aimed squarely at the real estate industry. Feature a full width image of a property and add a prominent contact form above the fold. This makes it super easy for visitors to sign up for more information.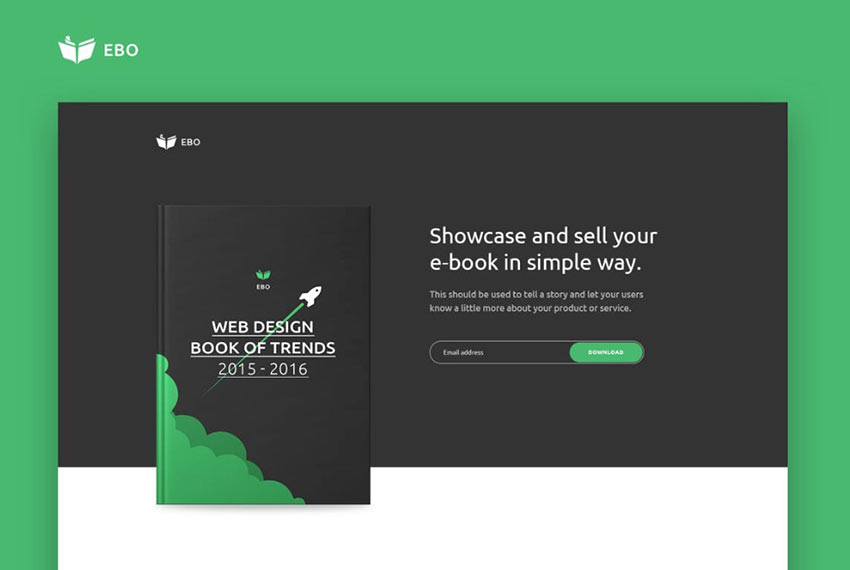 If you're planning on selling an eBook in the near future, the Ebo template is a good fit. It's simple and straightforward but immediately compelling. Add a mockup of your book and a signup form in a matter of minutes.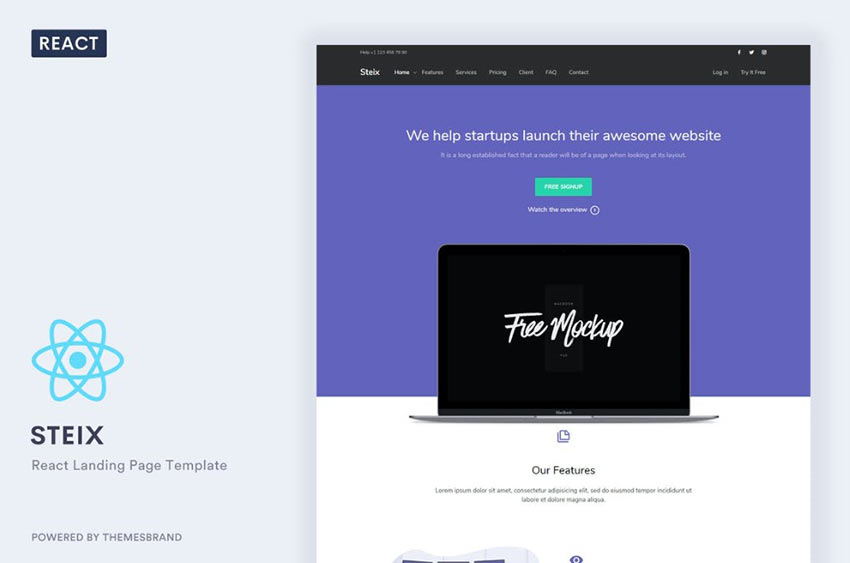 There's also Steix React to consider. This landing page template is great for startups looking to launch a website quickly. Add mockups of your app or SasS in action, list out features, and make it clear how visitors can learn more.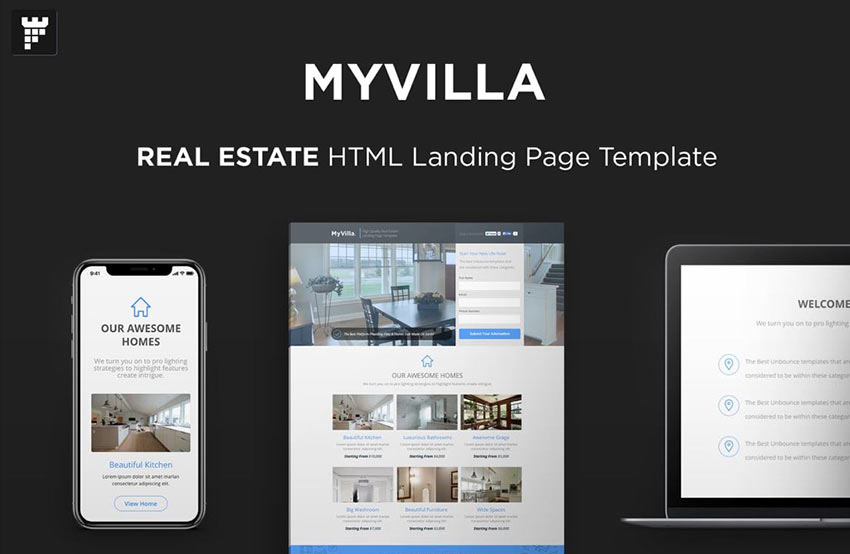 Another real estate-centered option is the MyVilla landing page template. This HTML-based option is responsive and mobile-friendly. Plus it's easy to display gallery photos of properties and contact information.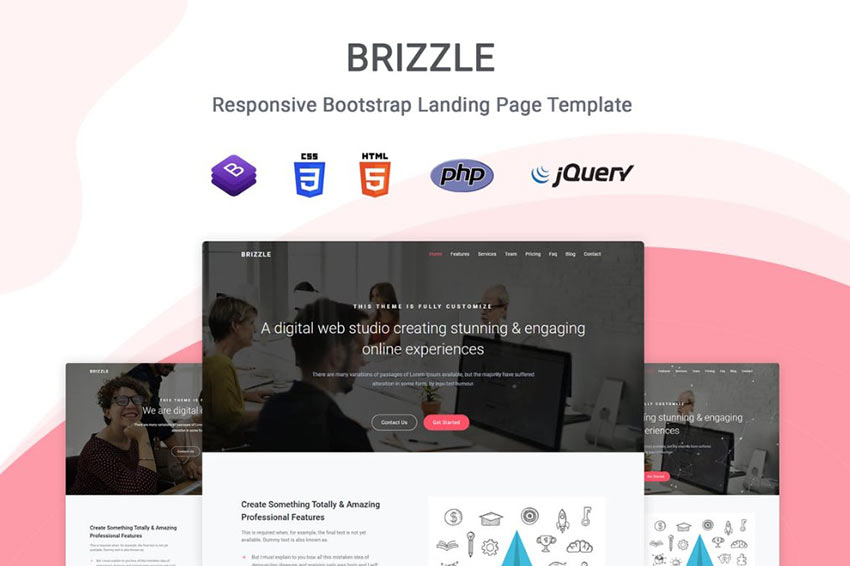 If you need something more corporate, consider Brizzle. This landing page template is built on Bootstrap and offers a responsive design and plenty of customizability to suit a wide range of industries and needs.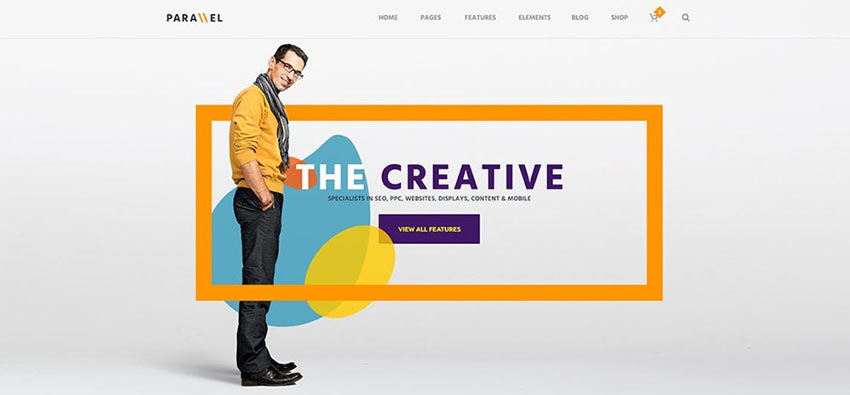 Looking for something more artistic? There's Parallels. This landing page template is simple but uses colors and shapes to intrigue and engage. By adding interesting photos and graphics and keeping the layout simple, you stand to draw visitors in more readily.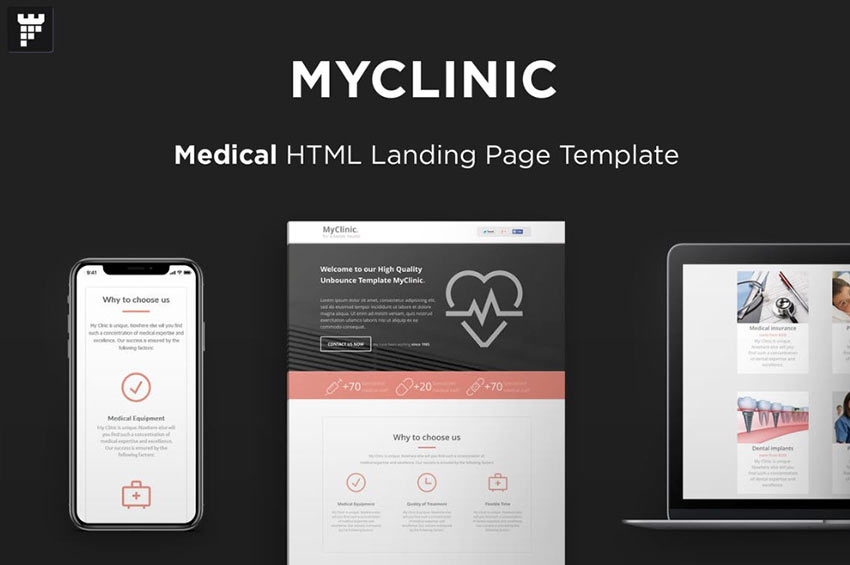 If you're looking for something for a health industry site, there's MyClinic. This template includes the features needed to talk about a medical practice or medical product in a clear and cogent way.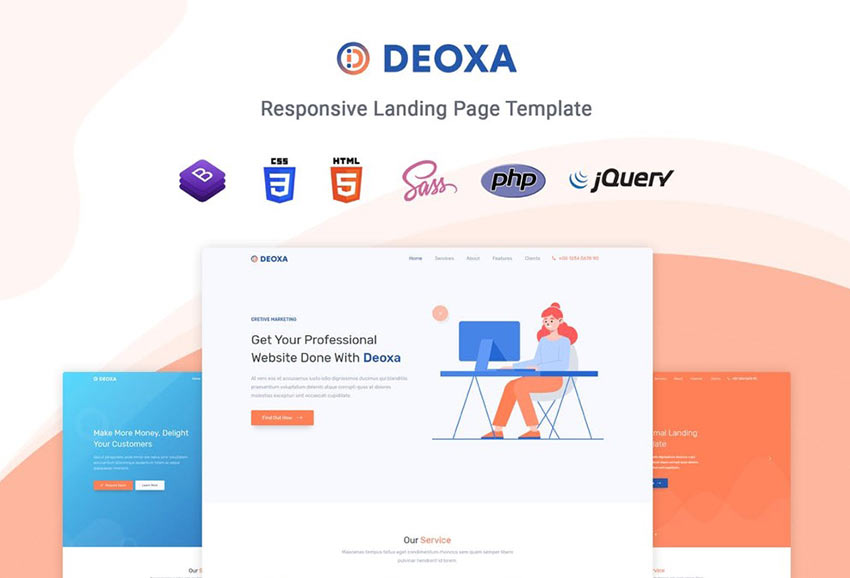 And last on our list is Deoxa. This landing page template offers a responsive design that can be edited using CSS, HTML, PHP, and jQuery. It also offers a slick layout for any kind of online service. It's multipurpose and totally functional.
Launch a Product or Service with a Landing Page Template
Whether your website isn't completed yet and you want to present something helpful to your visitors in the meantime or you wish to build a new website from scratch that's centered around a call-to-action, at least one of the landing page templates included here is likely to be a good fit.
Take your time browsing these selections and perhaps you could even try a few. Regardless, we hope to have reduced the time needed to find a suitable fit. Enjoy!
This post may contain affiliate links. See our disclosure about affiliate links here.