For photographers, artists and designers, photo editing can take up a lot of time. All those little color and lighting tweaks add up, and you can spend hours just editing a few images – especially if you're not sure how to quite capture the style you're looking for.
Thanks to Lightroom presets, this issue is in the past. These simple files instantly apply edits to an image that can do anything from boosting light sources, softening edges or much more drastic style changes. Here are a few free Lightroom presets that can help you beautify your images with just one click.
Photographer's Toolbox

Unlimited Downloads: 500,000+ Lightroom Presets, Photoshop Actions & Brushes, and Design Assets.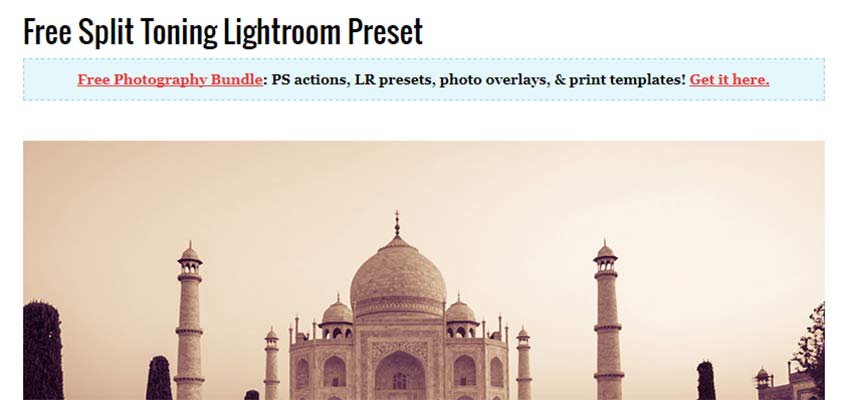 Split toning gives highlights and shadows different hues, producing a distinctive effect. In this case, shadows are purple and highlights gold – which gives a striking vintage feel to photos!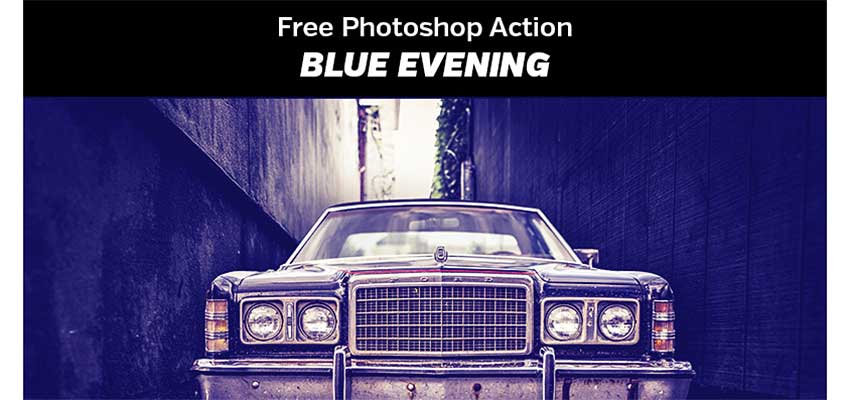 For those extra-dramatic cinematic shots, Blue Evening gives photos a strong blue and violet tint. The effect is certainly interesting. If you love to experiment, go for it!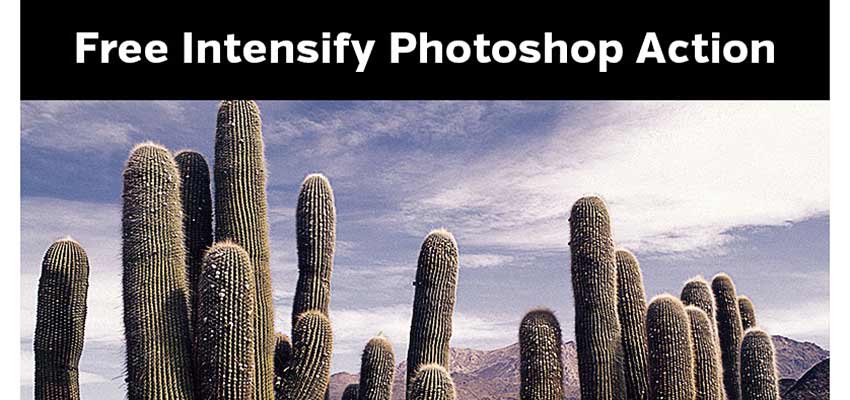 Sometimes you just need your photos to look sharp and pop. Intensify does just that, with a very strong sharpen effect that can make any image look extra powerful.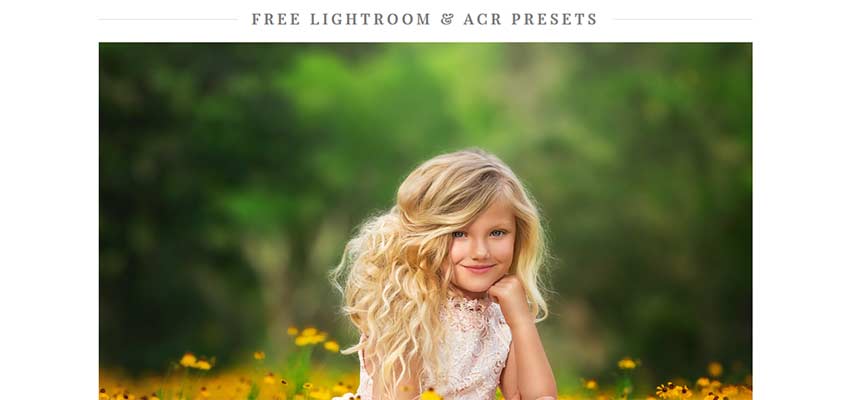 For a well-rounded bundle, check this out. Here's a sample of premium presets, ranging from wedding themes, portrait enhancers or light-boosted watercolor effects. You'll get a little bit of everything.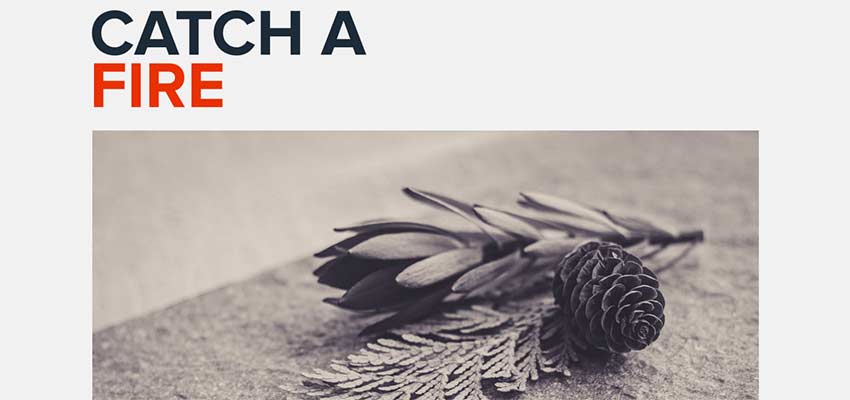 For those images that need a stylized black and white look, with just a touch of vintage, Catch a Fire does its job well. The blend of B&W and sepia looks amazing and has a unique vibe.
Pastel colors and soft lights give this preset a dreamlike look. Great if you're going for something hazy or surreal.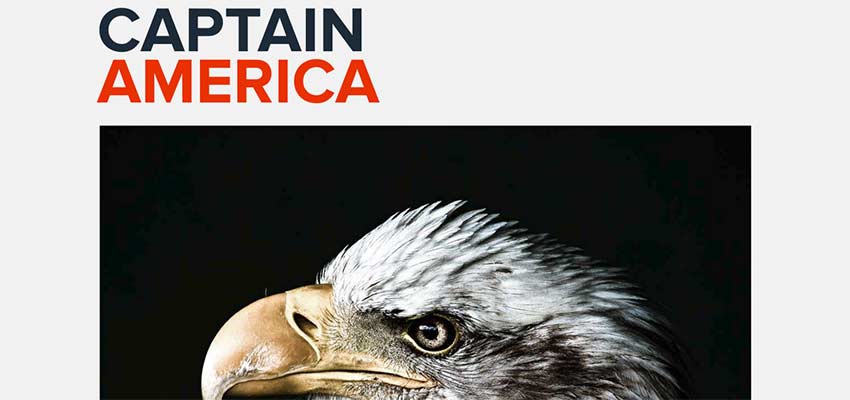 Those outdoor shots are well-suited to this set. Give your pictures a soft, somewhat washed out look that's pleasing to the eye.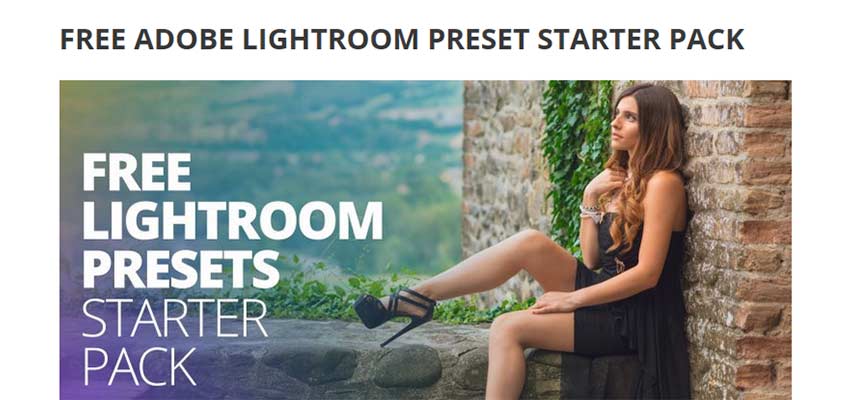 Here's a bundle of professional-looking samples, designed to fit in certain niches such as night sky photography, interior shots or winter aesthetics.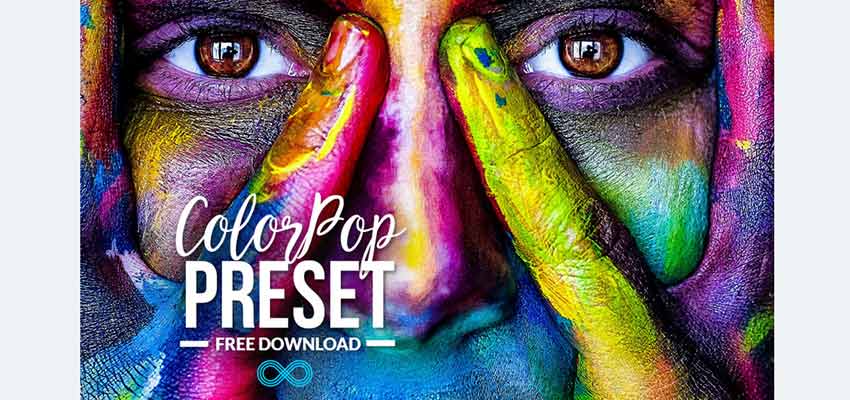 Who couldn't use a good color boost for certain photos? Sharpen your image and make those colors pop, taking it from bland to vibrant.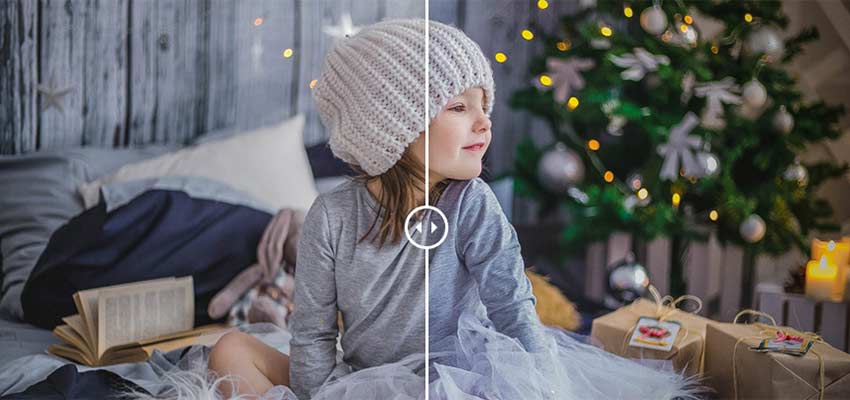 Christmas may only come once a year, but that doesn't mean you can't use this preset to add some warmth and cheer to portraits. Shadows deepen, lights seem warmer, and the subject pops against the background.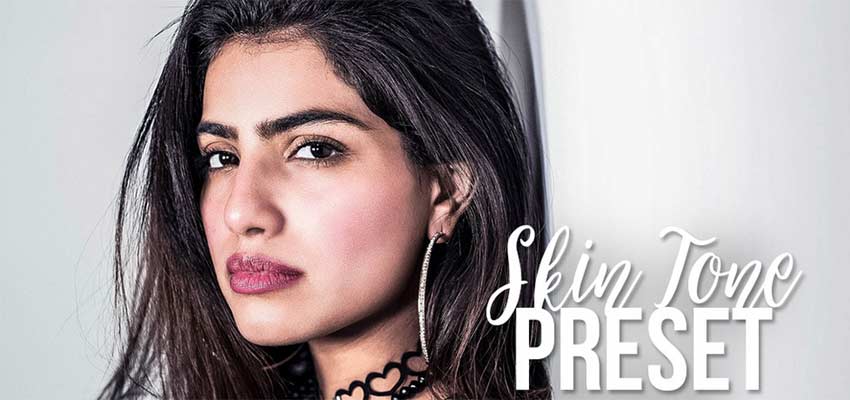 Give your close-up portraits a much sharper look with this skin-tone-enhancing preset. Facial features look especially pronounced and shadows are much more prominent.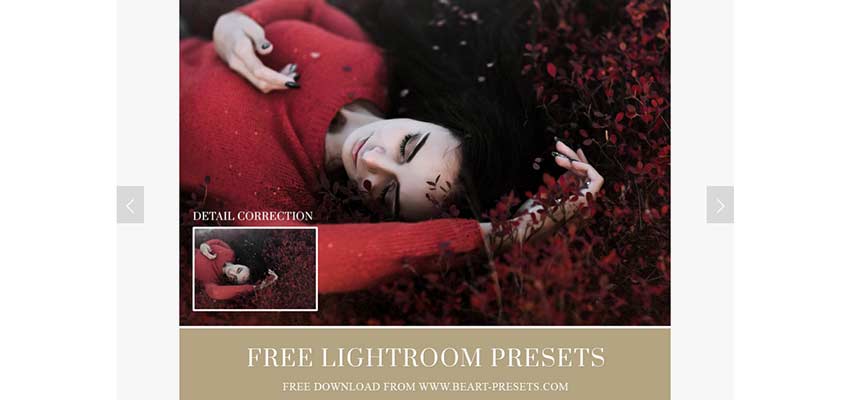 You may need to work for it, but these gorgeous presets are more than worth it. Signing up for the email list and giving a social share will land you these versatile cinematic enhancements.
Sometimes you just need a little more pink in your photos. This preset liberally but tastefully applies the striking color, giving images a soft and cool look.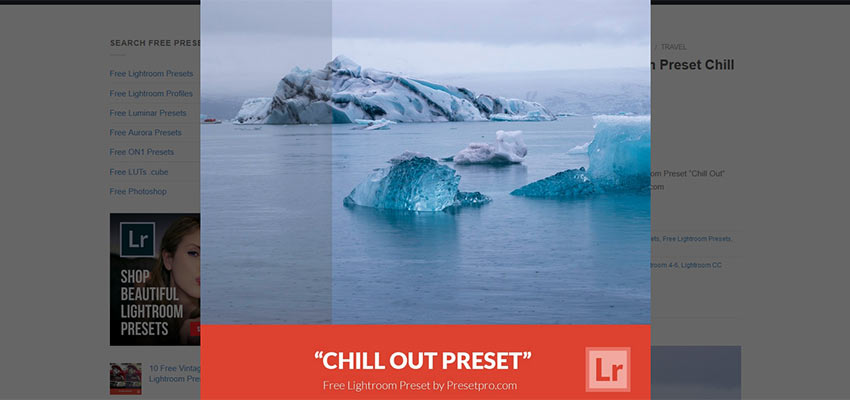 Chill Out gives photos a unique look with crisp, sharpened colors that can subtly turn a gray or dull image into a masterpiece.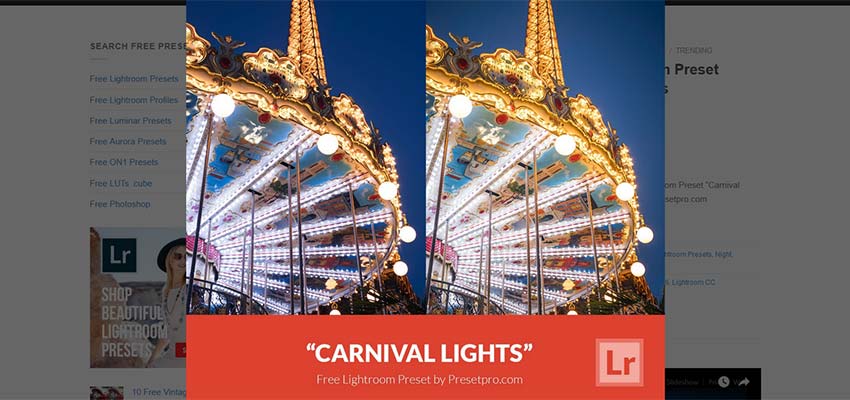 Bring your memories to life with this delicate light-enhancer that'll add a touch of warmth and brightness – just like you remember. Perfect for night shots and cityscapes.
Gorgeous Free Lightroom Presets
Lightroom presets can be expensive, but there are many free sources online. You may still need to pay for your favorites, but you can find some gems without having to pay a cent. If you need more, there are plenty of Lightroom bundles online. Now that you have the tools to quickly edit and fine-tune your photos, get out there and start photographing!
This post may contain affiliate links. See our disclosure about affiliate links here.