It is that time of the week again and we're ready to present another giveaway. This time Flyer Heroes has come to save the day with their amazing Party Flyer Templates. Most of Flyer Heroes' staff are authors on Graphicriver, selling their own print designs there. Now they have teamed up to provide people only the best flyer templates to people!
Winners!
First Prize

@Mr_Philipp
@just_nans
@watt_design
@TheSkinnyD
@caziucstefan

Second Prize

@ceanlovesyou
@andiktaufiq
@djjeffaspen
@despotdesign
@BlueWebDesign

Third Prize

@Vietmese
@HRpearl01
@Danny2Montana
@TonyMerchain
@chaismeyer
@designisgo
@Ziirahdane
@huncyrus
@marketed_man
@WildFlow_
You will be contacted shortly via the email you provided, or through Twitter. Congratulations!
The Prize
1st prize – 5 winners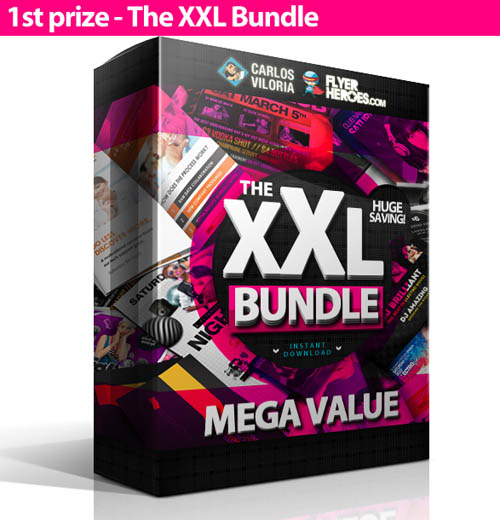 Includes:
12 flyer templates
15 mock-up templates
2 brochure templates
+bonus business card design
Fully editable PSDs
Ready to print
royalty free and unlimited use license!
2nd  place –  5 winners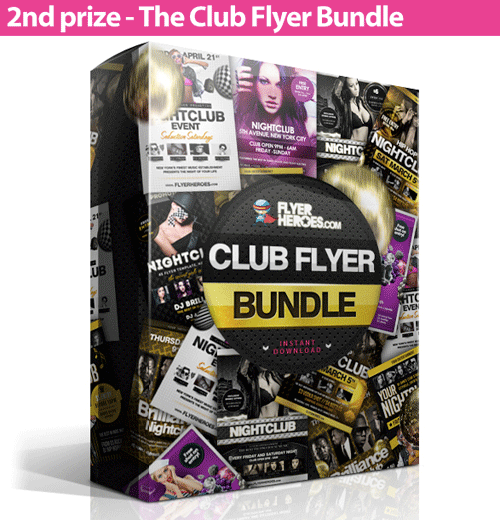 Includes:
8 Premium flyer templates
Fully editable PSDs
Ready to print
royalty free and unlimited use license!
3rd  place –  10 winners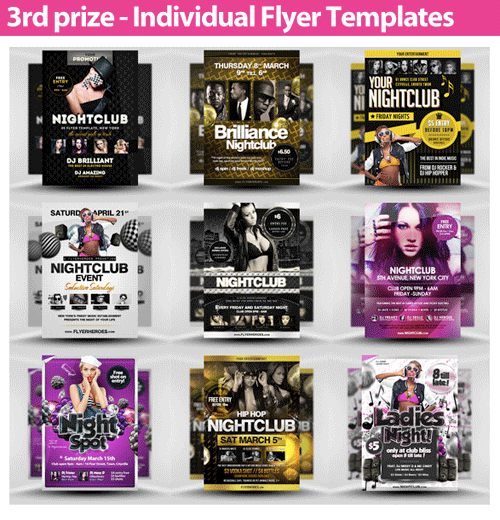 But if you're itching to try one of their works, then don't forget to check their free flyer templates. They release one free flyer template every Friday!
To Win These Amazing Flyer Templates
In order to win, all you have to do is Tweet this post with the hashtag #flyerheroes1WD and comment below about what you think of Flyer Heroes! It's that simple, and you will already get the chance to win!
Winners will be selected at random using Random.org.
If you can't wait until May 15 17, 2012, then visit their online store and purchase your own bundle. They're on a great discount now!
Good luck!
GET EXCLUSIVE WORDPRESS & BUSINESS TIPS
Enter your email to join with 1WD in 2016. We will send you only the best content as well as special subscriber only tips to supercharge your WordPress website and how to succeed as freelance designer!