Your business might be doing OK with a run-of-the-mill online presence. Although a flat conversion rate is nothing to brag about. Spice up the website by using a few special features (the salt, and pepper). You should expect an uptick in conversions.
Or, take advantage of what plugins offer.
They can do for websites what sour cream, cheese, and bacon bits can do for baked potatoes. Visitors come back for more, and they spread the word about your cool products or services.
Check out our selection of top WordPress plugins (condiments if you prefer) to see what they could do for you.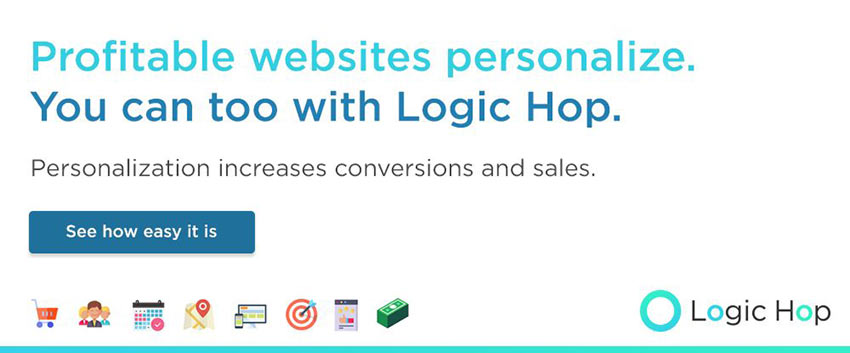 You've probably spent a lot of time building your website. Tweaking content. Massaging your message. Working on ad variations. A/B testing and wondering what is going to click – Or, more importantly, get clicks… Sure, some things work, but only for a specific ad or certain social media posts.
What if your content and messaging could react to your ad variations? What if your content knew what social media post a user clicked on? What if your site could remember your visitors' behaviors? With Logic Hop for WordPress, it can.
Welcome to the world of content personalization where Logic Hop makes it easy to personalize your site based on UTM codes, geolocation, on-site actions, and even data from Gravity Forms, HubSpot, Drip and ConvertKit.
Stop missing clicks, conversions, and sales. See for yourself with a 14-day free trial. Logic Hop's premier customer support will help you get up and running quickly. What are you waiting for? Take your digital marketing to the next level.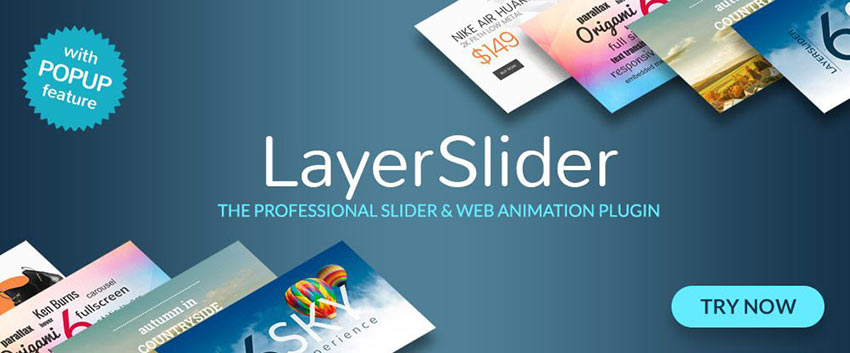 With the Layer Slider plugin, you get a multi-purpose animation platform on which you can create image galleries, mind-blowing slideshow effects, animated page blocks and, naturally, an excellent variety of sliders. Layer Slider is also a great tool for building landing pages, and even complete websites.
Layer Slider is mobile device friendly, easy to use, SEO friendly, and developer-friendly as well. Its cutting-edge technologies, drag and drop visual editor, and other smart features eliminate any need for coding.
This plugin's many useful features include a built-in Photoshop-like image editor and an expanding selection of professionally-designed and handcrafted slider templates. These templates serve as excellent starting points for new projects and cover a wide range of topics from personal to corporate needs.
Layer Slider users have access to detailed documentation, lifetime updates, and a dedicated help team.

NextGEN Gallery is the industry standard for WordPress plugins of its type. It makes it easy for beginners to put together a simple gallery, and it's powerful enough to satisfy the demands of visual artists and imaging professionals. The NextGEN Gallery plugin is free to download.
A complete WordPress gallery management system is offered on the backend. It allows you to batch upload photos, edit thumbnails, rearrange and sort photos, create albums, and more. Front end features include two main gallery styles and two main album styles.
We suggest you try NextGEN gallery first to see what it can do for you, and check out the NextGEN Pro premium plugin while you are doing so.
NextGEN Pro offers a huge array of extensions that enable you to easily manage and display thousands of images in a variety of ways, sell prints and downloads, and collect payments via PayPal or Stripe.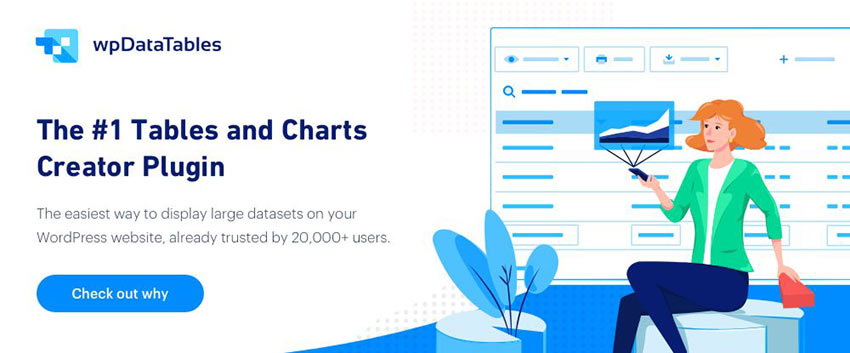 Creating informative charts and tables can be a real challenge when large amounts of complex data are involved. wpDataTables is an all-in-one solution for anyone having to work any amount of data from various sources, and create customizable, responsive, interactive, and editable charts and tables from that data.
wpDataTables accepts MySQL, MS SQL, and SQL database data. This plugin integrates easily with popular form builder plugins.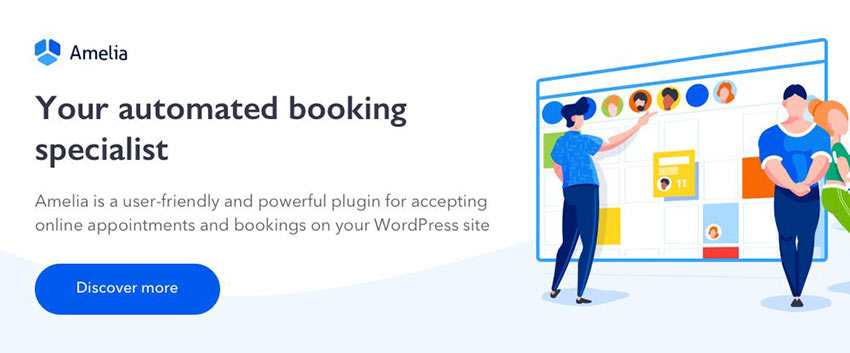 Amelia can save small business huge amounts of time (and budget) by automating critical aspects of their appointment, booking, booking management, and online payment systems. User ratings after the 1st 6 months edged very close to 5 stars; a trend that hasn't let up.
Amelia is extremely flexible in the way it helps businesses deal with changing or cancelling appointments and matching customers to employees. It's a definite stress reliever for both managers and employees.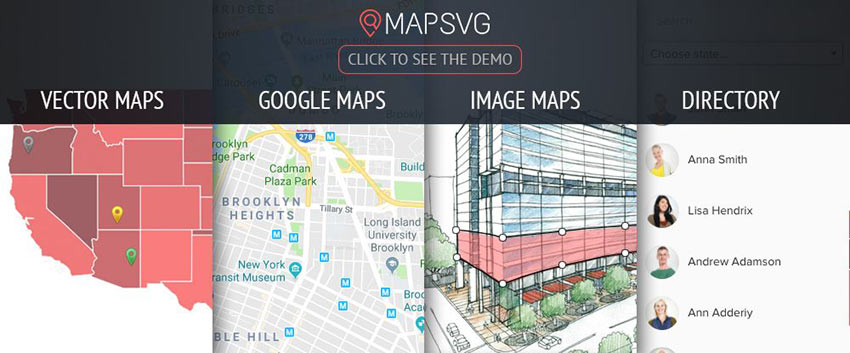 MapSVG was created 8 years ago as a tool to enable users to convert any SVG file into an interactive vector map. It has since expanded to where it is able to create all 3 types of interactive maps; vector, Google, and image.
Drawing tools have been added along with a database so users can place custom objects or markers on their map or in a directory that's associated with the map.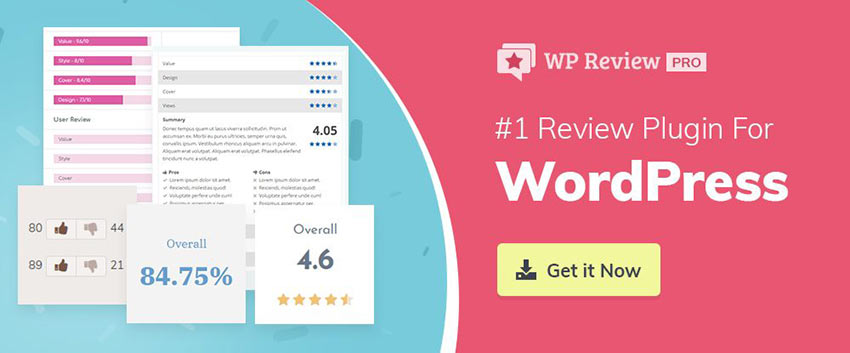 If you're considering building a review website or improving the one you already have, you'll find the WP Review Pro plugin to be a handy tool to have in your arsenal. It's perfect for reviewing anything from products or services to books and movies.
You can choose among stars, percentages, points, or circles, and WP Review Pro also enables you to create comparison tables for multiple products.
WP Review Pro is optimized for speed and it is WooCommerce compatible.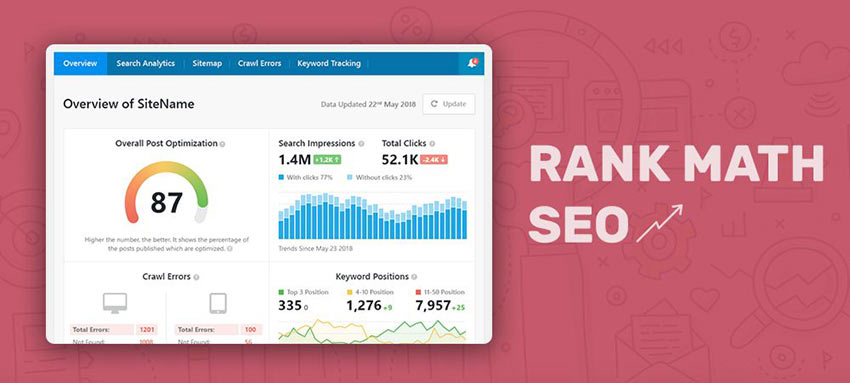 Whether you're a beginner at website optimization or an SEO veteran, the Rank Math WordPress plugin can take your search engine optimizing skills to a new height. Rank Math loads quickly and it's delightfully easy to use.
It features a built-in Content Analysis tool to help you write SEO friendly content – and it's free to download.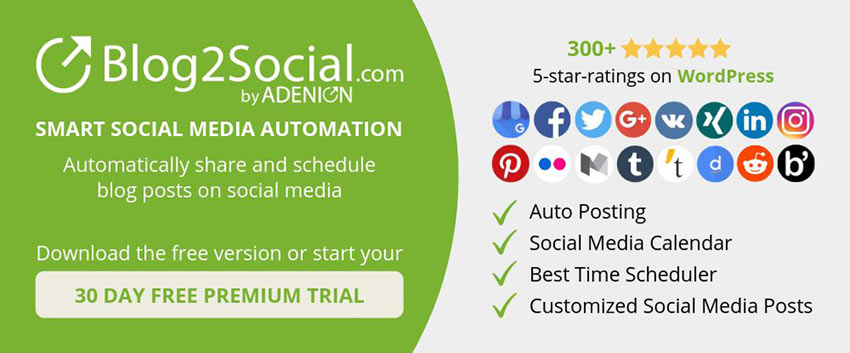 Blog2Social's media post automation feature is a genuine time saver when you need to customize, manage, and post social media information to a network of social media sites. With Blog2Social, you can easily vary the format, content, and images of individual posts within the network to give every post a personal touch.
The Social Media Calendar allows you to schedule, color code, and track posts, and use drag and drop to rearrange a schedule – another extremely popular and useful feature.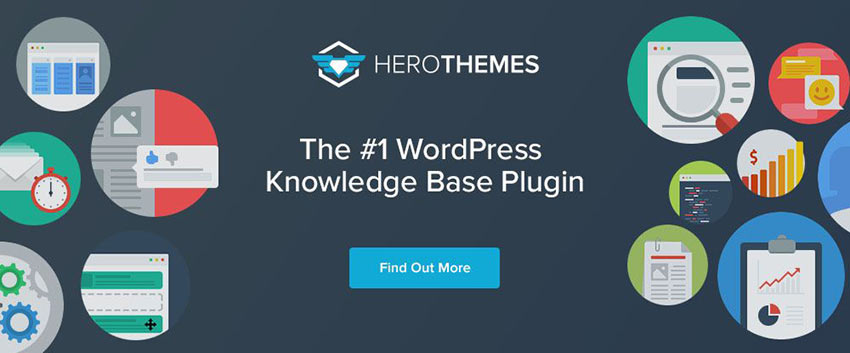 When you reach a point where you're fed up answering the same questions over and over again, it's probably time to hand things over to Heroic Knowledge Base. Customers can receive quick answers to their queries 24/7, which makes them more likely to invest in a product or service they've shown an interest in.
A CTA isn't terribly effective if a visitor is still looking for an answer to a question. Heroic Knowledge Base takes care of that.
Conclusion
These 10 varieties of cheese, sour cream, and bacon were designed to make customers happy. They will want to come back for more.
We suggest you check out several of these WordPress plugins in more detail, give them a try, and see the results.
Happy shopping!
This post may contain affiliate links. See our disclosure about affiliate links here.