Are you one of the designers who work so much on client work that you don't have time to design your own portfolio?
There's nothing wrong with having plenty of assignments. Your inability to present yourself as a true professional makes it more difficult for you to bring in better and more lucrative work. You should have an eye-catching and engaging portfolio
If you don't have the time or the skills to write code and create a portfolio, there's one theme already out there for you.
The Theme in Question? Uncode.
Why take the time and effort to create a run-of-the-mill portfolio, when you have Uncode? It's a pixel-perfect, creative WordPress theme to help you build a breathtaking one?
You don't have to worry about writing code, or staring at a blank canvas hoping for a burst of inspiration. Uncode has what you need, including templates to help you get your effort underway. Then, it's a matter of uploading your content and hitting "Publish".
Better yet, the latest release, Uncode 1.6, offers a host of brand new features.
Uncode's Exciting New Features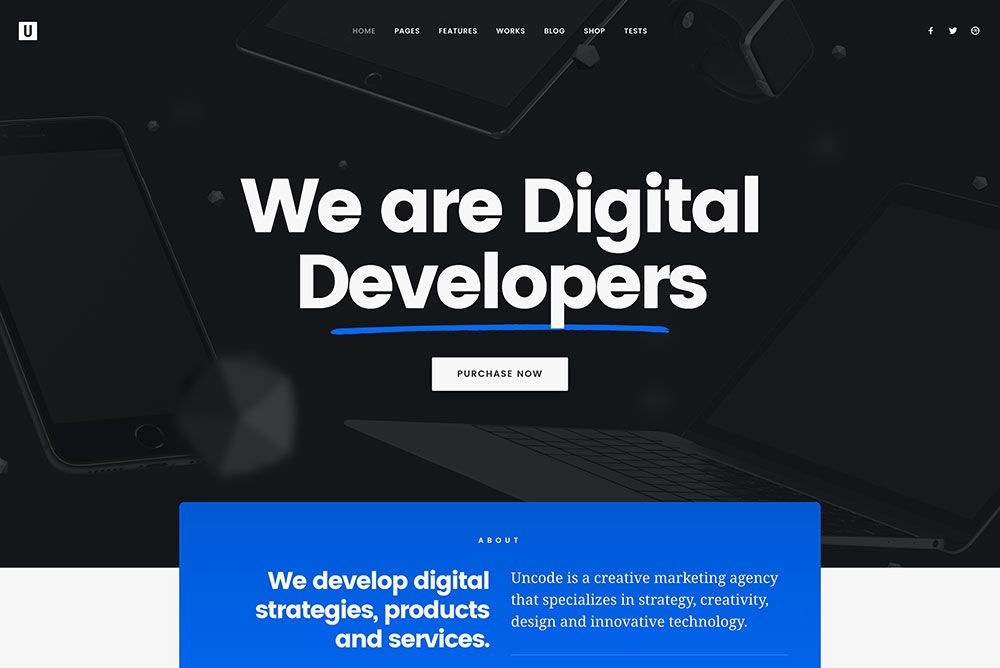 The team behind Uncode put Version 1.6 together. They did so with the intent of making it easier for creative professionals to showcase their own work. In this way, your portfolio won't have to interfere with the work you do for their clients.
Here's a sampling:
WooCommerce Single Product Features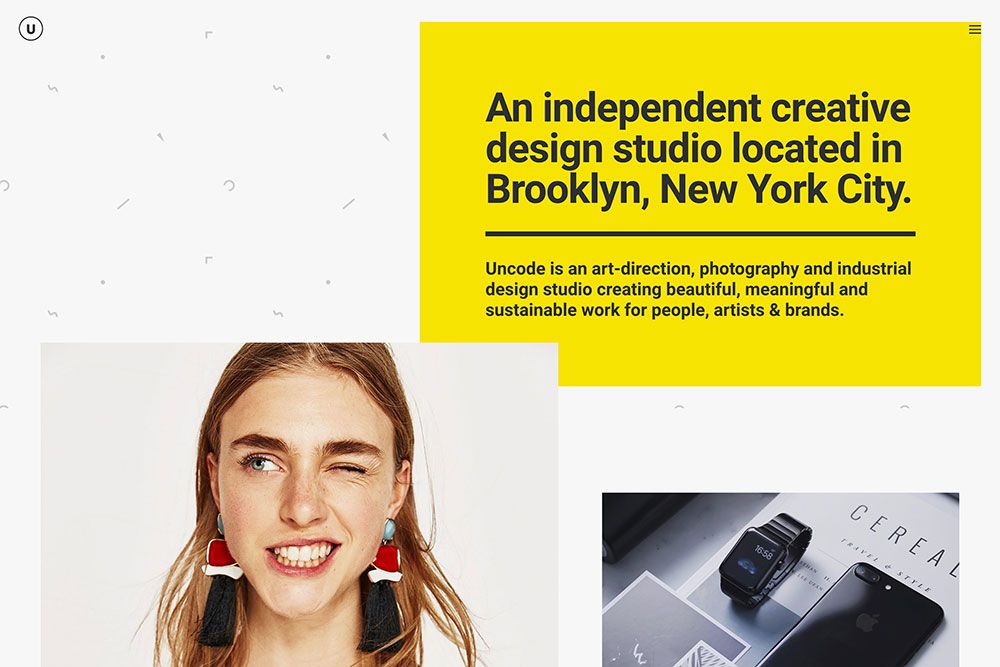 Uncode's integration with WooCommerce is nothing new. Still, the team added support for WooCommerce 3.1 to ensure you won't encounter any issues with the plugin.
Custom designed options for product pages have also been added. They include a product zoom option, product carousel and stack layout modes. Besides those, they also added a custom width layout control.
More Design Options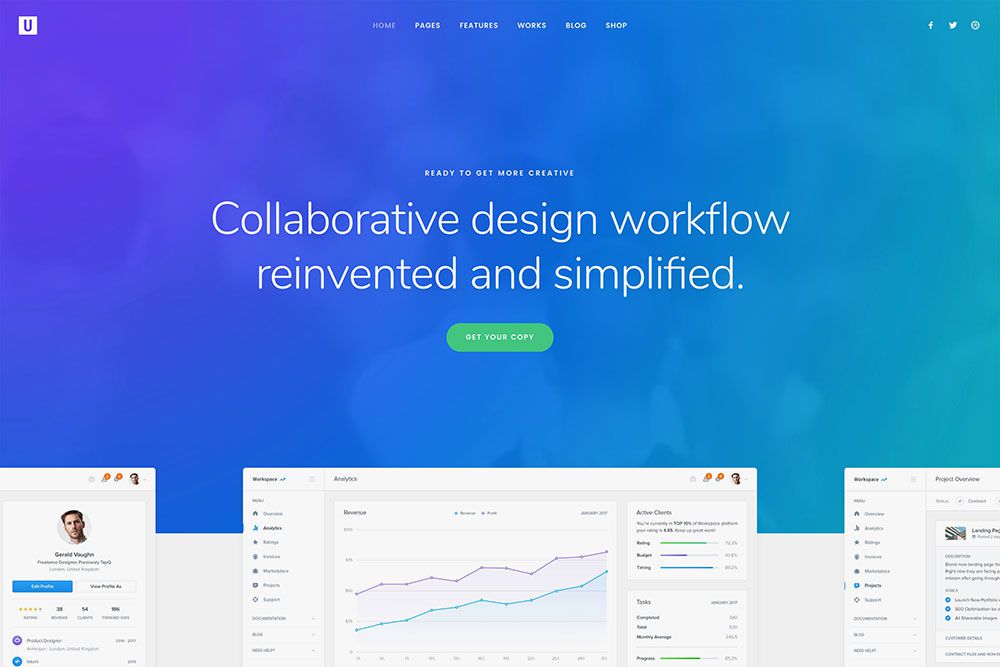 Creatives will love the new Layout Management Options. Along with some clever off-grid options, they include shadow control and border radius. All in all, these options expand your layout-building possibilities to almost anything.
The Post Module Lateral Thumbnails Options will appeal to bloggers, photographers, and marketers. They have the ability to create unique blog styles and impressive portfolio and product layouts.
The Centered Mobile Menu option makes it easy to create a menu that mimics the mobile devices' overlay style. With this and the above options, Uncode ensures your portfolio, blog, or online shop will always look great on mobile devices.
You can define your grid 'By Matrix'. What does that mean? The variations you choose in the Single Block tab will apply to positions within the grid rather than to specific elements. This is an interesting feature. When you'll add a new element, all the existing ones will automatically shift to compensate without altering your current layout.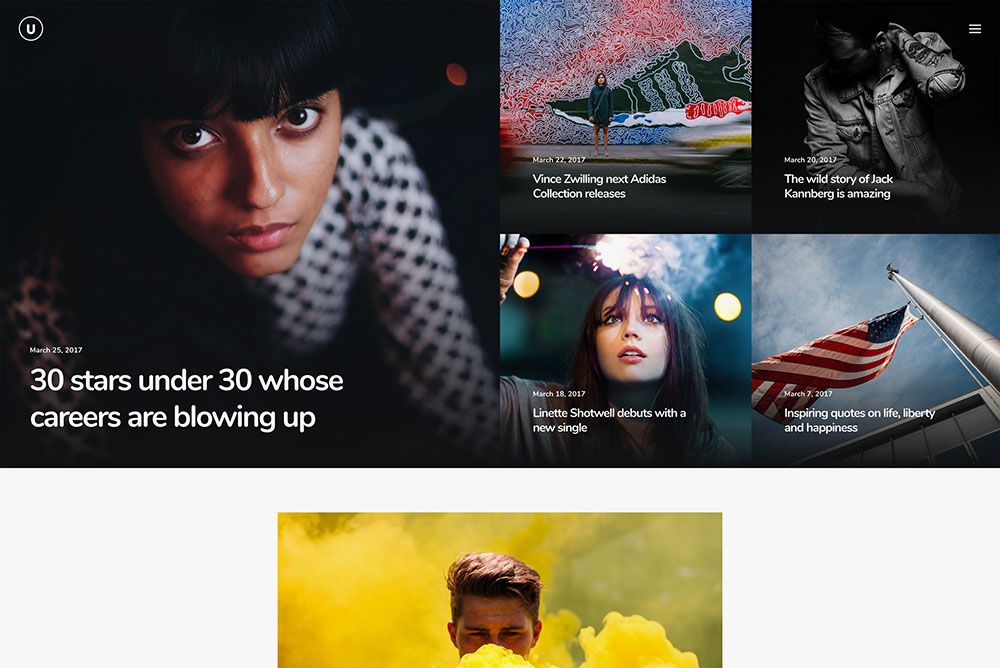 If you're a photographer, the Justify Gallery Layout is something that you've been expecting. It's an elegant solution for professional photography sites that was inspired by Flickr and the Google Images search layout.
A lot of people have been asking for a grid that fits the screen perfectly. And now, it is available. The Fluid Metro layout helps you build a layout that fits the screen perfectly.
Buttons galore! Looking for a specific button type? Uncode has it; whether it's a "ghost button" a classic, flat, colored button, or a button requiring custom typography.
Uncode's Horizontal Drop-Down Menu Options give you extra control over shadow drop-down and mega menu options. Their features allow you to animate the drop-down's input.
Uncode's Time-Tested Features from Earlier Releases
In this case, time-tested features consist of those that have helped convert more than 24,000 ideas into reality. These features have naturally been retained, and some have undergone continual improvement.
Visual Composer is universally popular, as is WordPress. Uncode has tailored the former, and enhanced some of the features of the latter. In this way, there's virtually no limit on what you can do with either.
The theme's use of Content Blocks only makes organizing your content easier. It also allows you to incorporate show-stopping media in your website.
Uncode's large array of templates enables you to find the one that you need. Then you can customize it to produce a website, blog, or photography gallery that is engaging, eye-catching, or in some way truly unique. If that doesn't happen to be the case, you can easily create your own template from scratch.
You have 6+ Menu Style Options to choose from. This gives you the opportunity to play around and see what makes the most sense, or lends itself best to a great-looking website. Each of these styles is simple, intuitive, and make it easy for users to navigate to where they want to go.
The Adaptive Images feature takes the worry out of how your images will appear on your website, irrespective of the device being used. Your visitor's screen size is automatically detected, enabling your website's images to be appropriately re-scaled to display correctly.
Finally, one of the features creative professionals appreciate is Uncode's cool selection of Blog and Portfolio Layouts. It can be fun to try them all out; after which you can choose a favorite and run with it. Don't worry if you should change your mind; you can change your layout any time.
So, what is It that Makes Uncode the Perfect Theme for Creatives?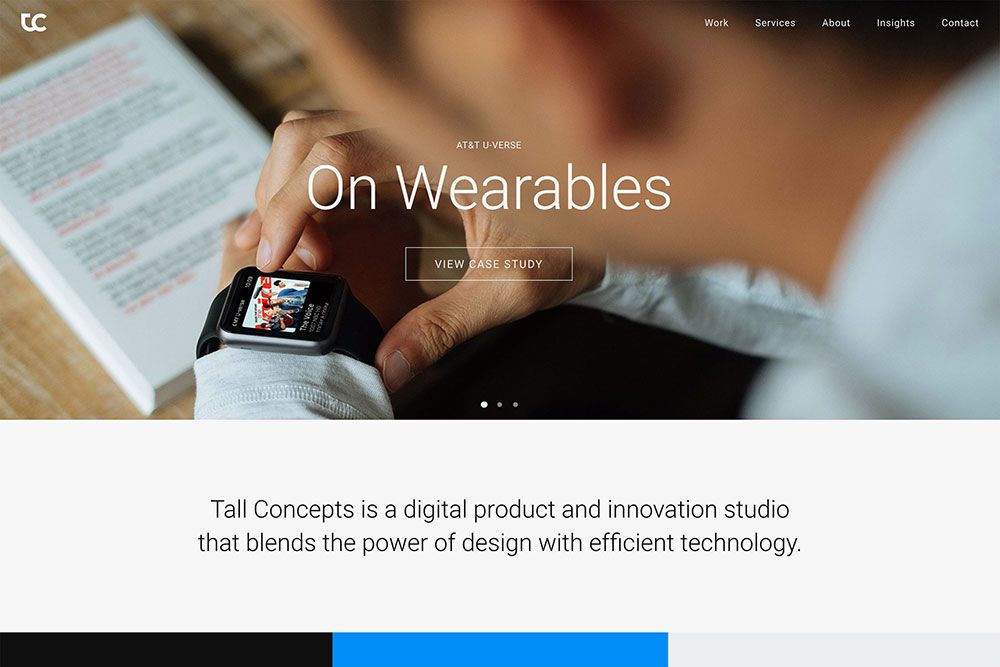 One reason is that the entire theme was designed from the beginning with the needs of creative professionals in mind:
The tailored version of Visual Composer enables you to build any layout without writing code.
Multiple design options are in place that allow you to achieve precisely the website look you want.
Special blog and portfolio options are in place to showcase your work.
A centered mobile menu showcases your website on mobile devices.
A generous customers showcase that gets you inspired and saves you time.
Conclusion
If you're a creative professional who has struggled to get your work to stand out from the crowd, Uncode will help you solve that problem. And get more clients too. With Uncode, you can build a beautiful portfolio, start a blog in a few short hours.
Everything you need is there and ready to be used: special layouts, beautiful design, and other options, and amazing customer support to top it off.
This post may contain affiliate links. See our disclosure about affiliate links here.