When you find the need to put together a presentation, it's vital to have a solid template at your disposal. This is especially the case when preparing a pitch deck. After all, this is going to be someone's first impression of you, your business, or your project. It's key that whatever template you choose is high-quality and eye-catching.
That's why we've done the hard part for you and sourced 16 pitch deck templates that offer real functionality and look great doing it. Each of these have a slightly different look that can be utilized for a wide range of businesses or projects.
Your Web Designer Toolbox

Unlimited Downloads: 500,000+ Web Templates, Icon Sets, Themes & Design Assets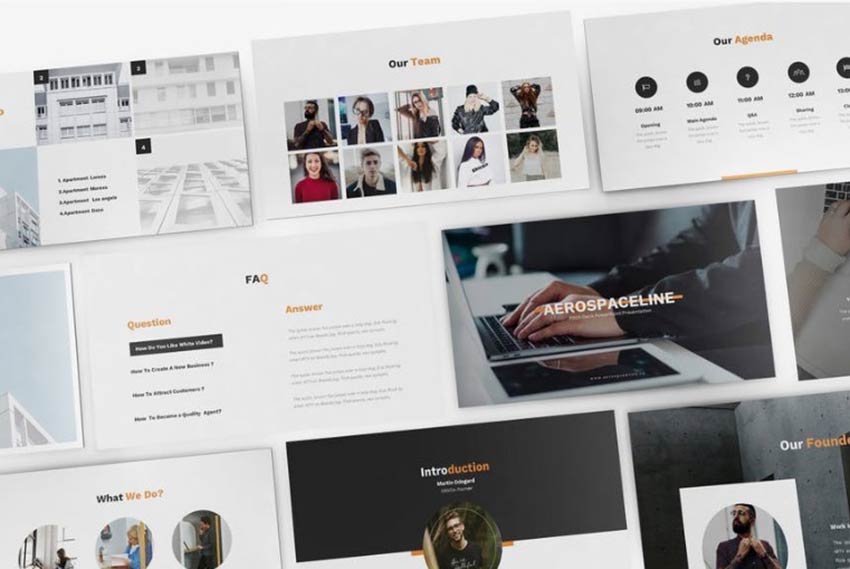 This pitch deck offers a clean layout with a definitive style that can serve your presentation well. It's got a lot of whitespace but plenty of key feature sections that can make your content stand out.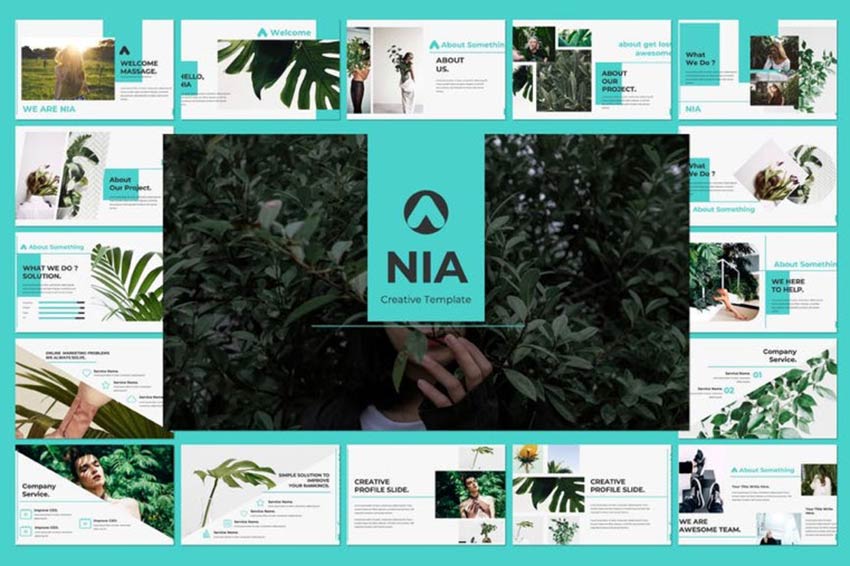 The Nia Pitch Deck is lovely to look at. The layouts utilize angles to stunning effect to make your content look unique. It can be used for corporate work but skips the traditional boxy design.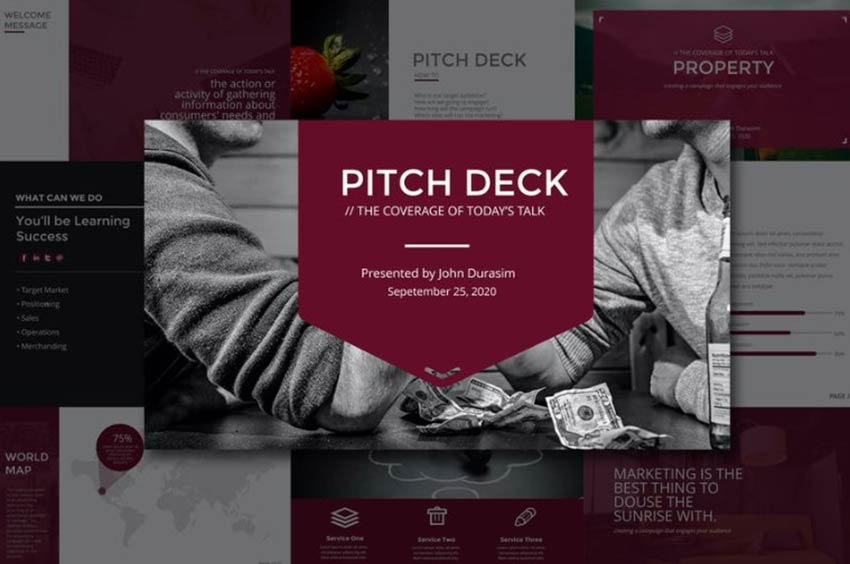 Another option is the Business Pitch Deck Keynote. This one makes stunning use of a grayscale layout with colorful punctuation to make a statement.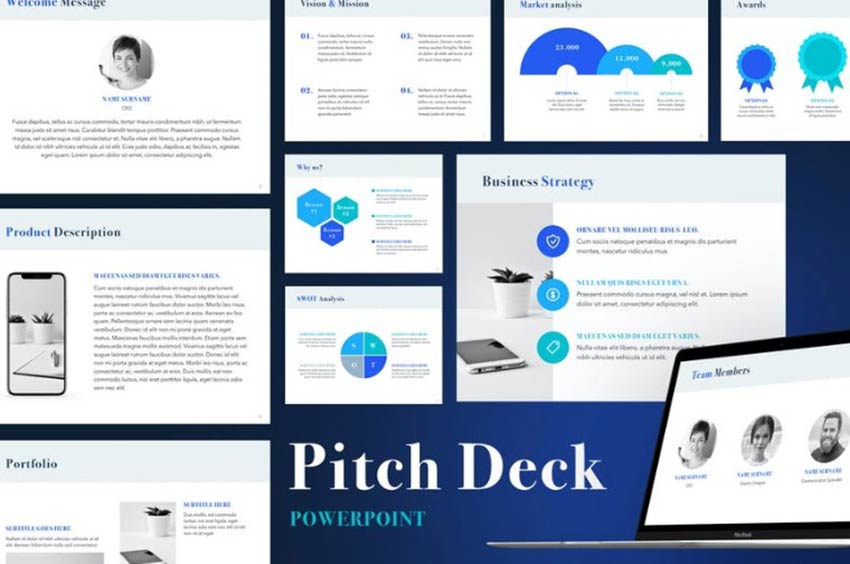 If you're looking for something clean, the Pitch Deck PowerPoint Template is a nice choice. Create bulleted lists, colorful charts, graphs, icons, and more.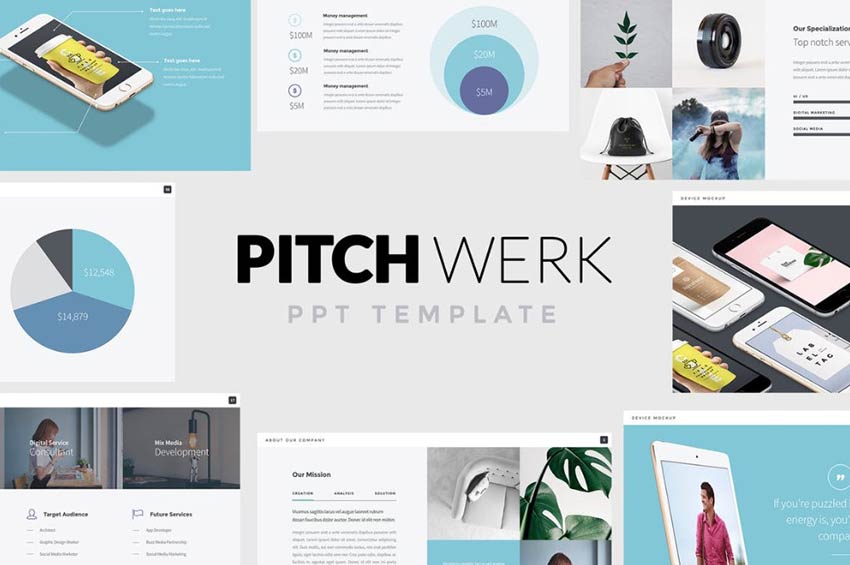 Pitch Werk is another great option for making a presentation that makes an impact. Drop shadow effects on images, unique chart options, and image gallery layouts offer diversity in presentation.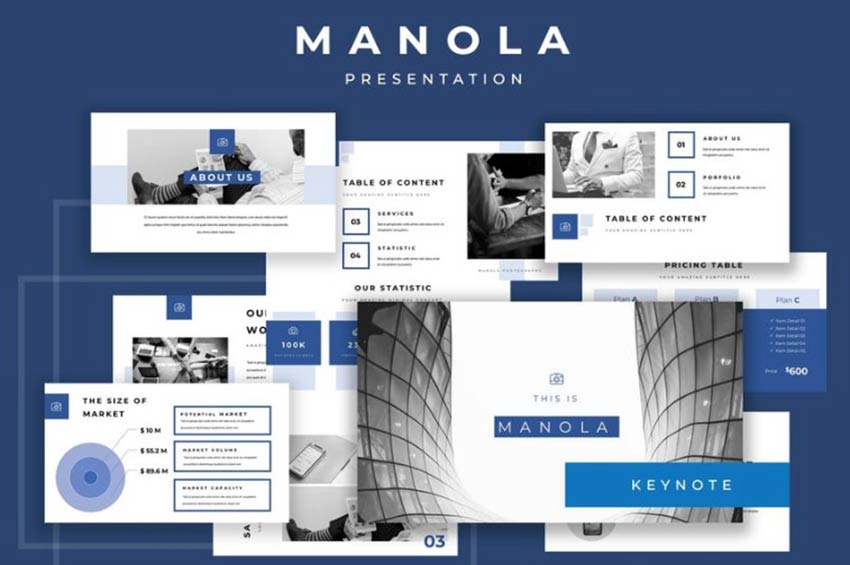 Or you can use the Manola presentation that offers an all-business pitch deck layout that gets your point across without being boring.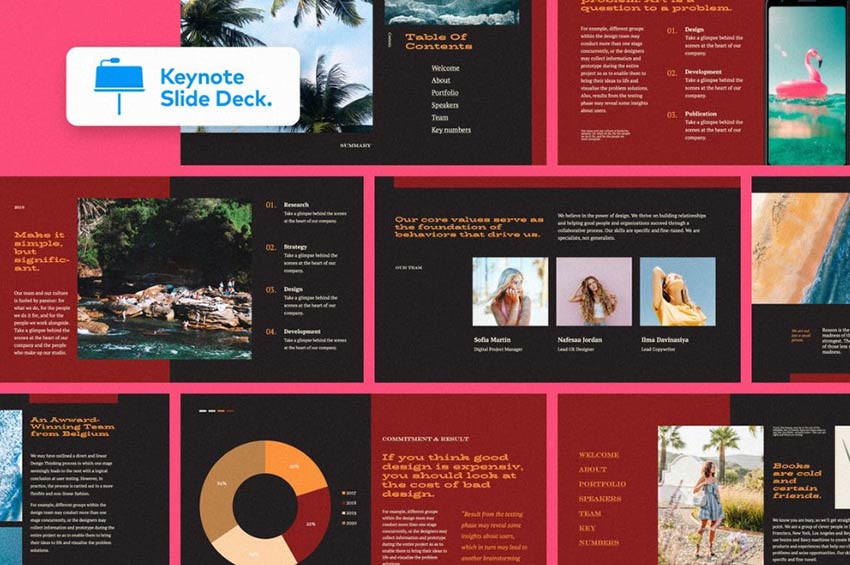 The Lyon pitch deck is super simple but has the benefit of offering plenty of color options for backgrounds, text, and charts.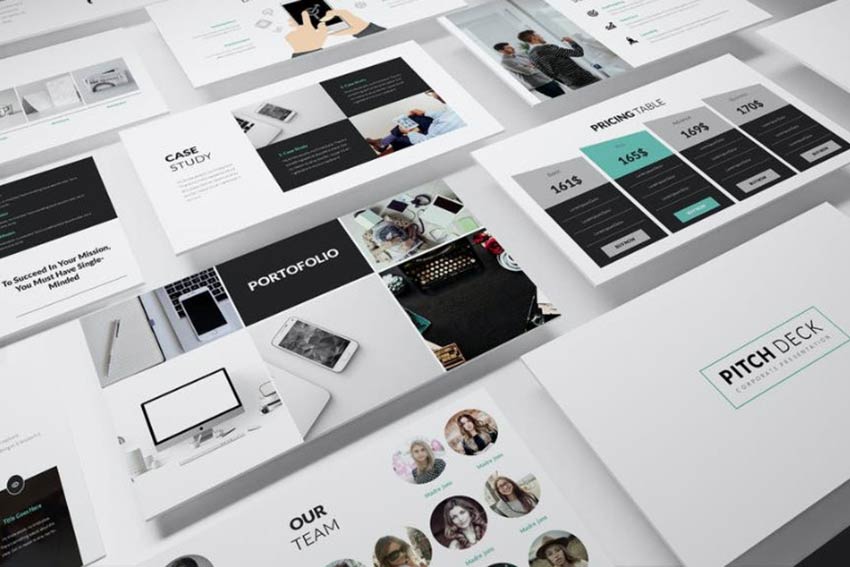 Your pitch deck will look professional and sophisticated if you use this option. It offers interesting design elements, however, that make it stand out. Check out the angular graphics on that pricing table slide, for instance.
If a darker look is more your thing, the Matrix PPT is lovely. Use full-width images, add delicate overlaid text and icons and more to get the effect you want.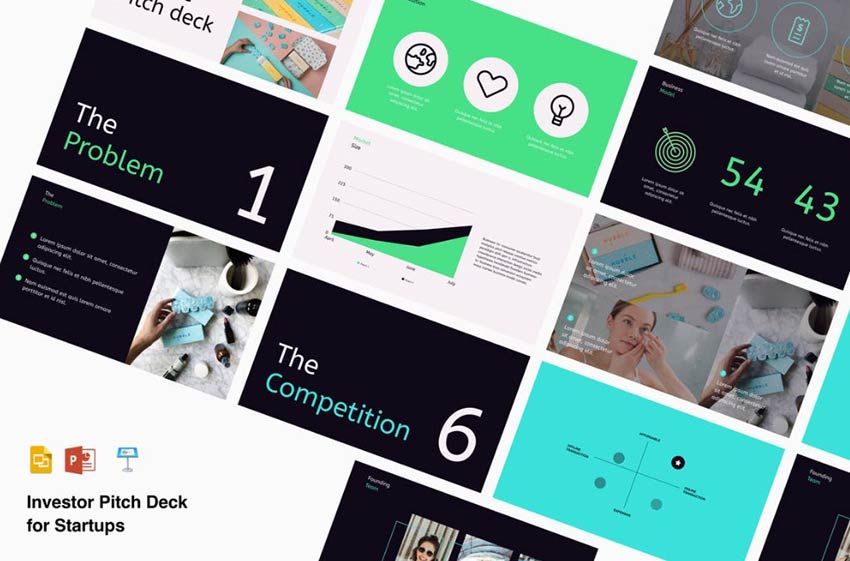 The Startup Pitch Deck Presentation offers plenty of colorful backgrounds, text options, and stylized numbering and graphics to keep your audience engaged.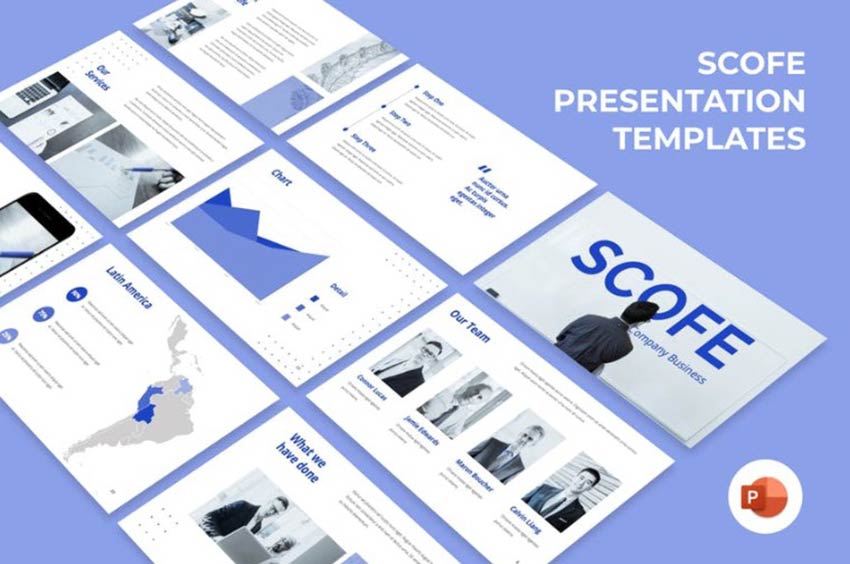 The Scofe Pitch Deck is corporate-looking, with lots of whitespace, room for charts and maps, as well as a unified color story.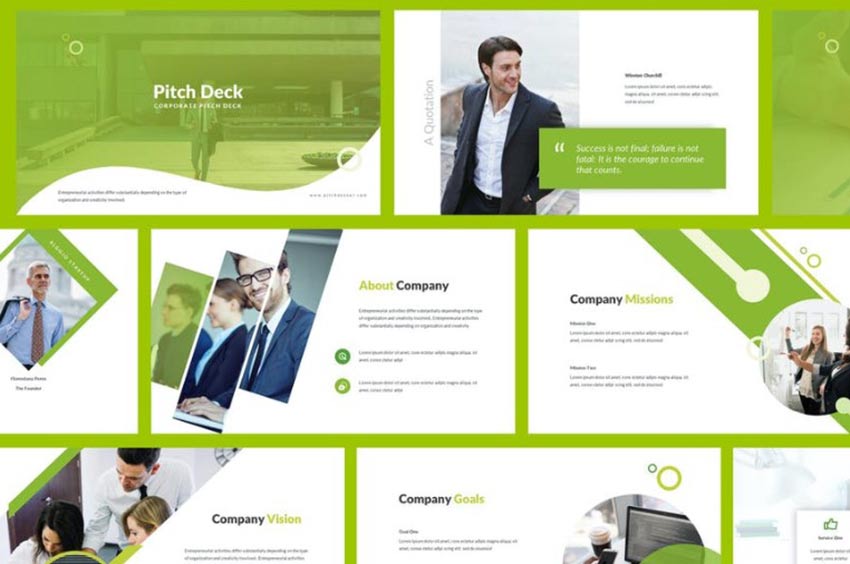 Another option worth checking out is this Pitch Deck PowerPoint Template. With curved graphical elements and interesting image segmentation, your presentation will be as engaging as it is informative.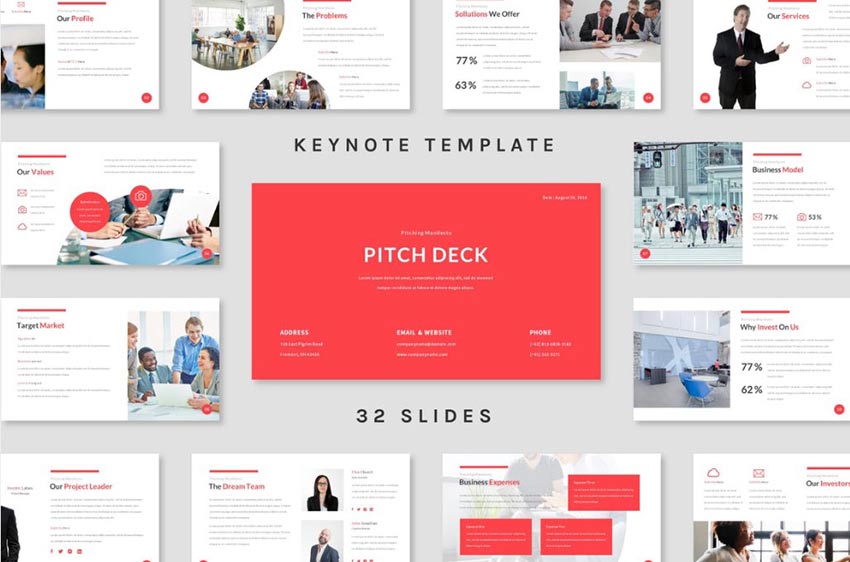 This option includes 32 slides with a variety of style and layout choices. Include images, statistics, maps, charts and graphs, image overlays, bullet points, and more.
Still another choice is this Spielburg pitch deck. Its large, bold headings make it easy for your audience to stay abreast of the topic at hand. In addition, the easy flow of information is concise and attractive.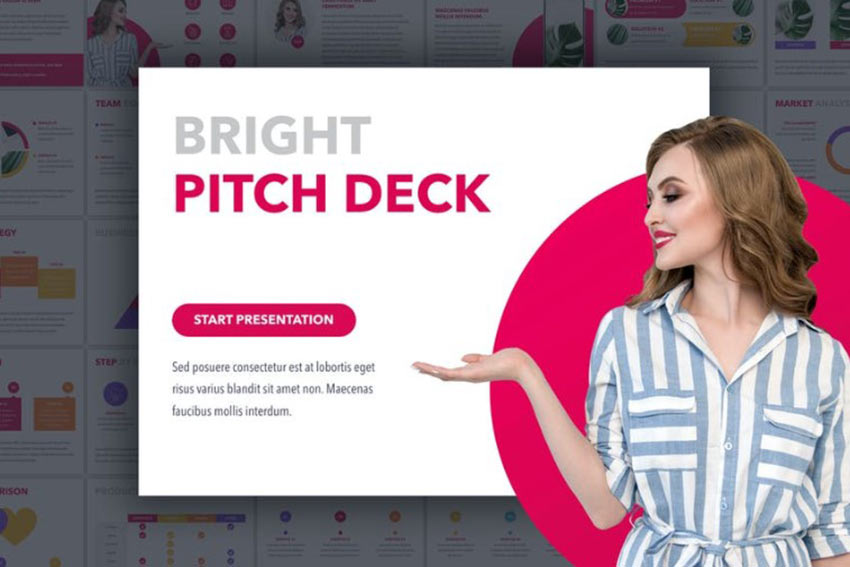 You may also wish to consider the Bright Pitch Deck, which uses bold and bright colors to draw you in. Who ever said presentations have to be boring?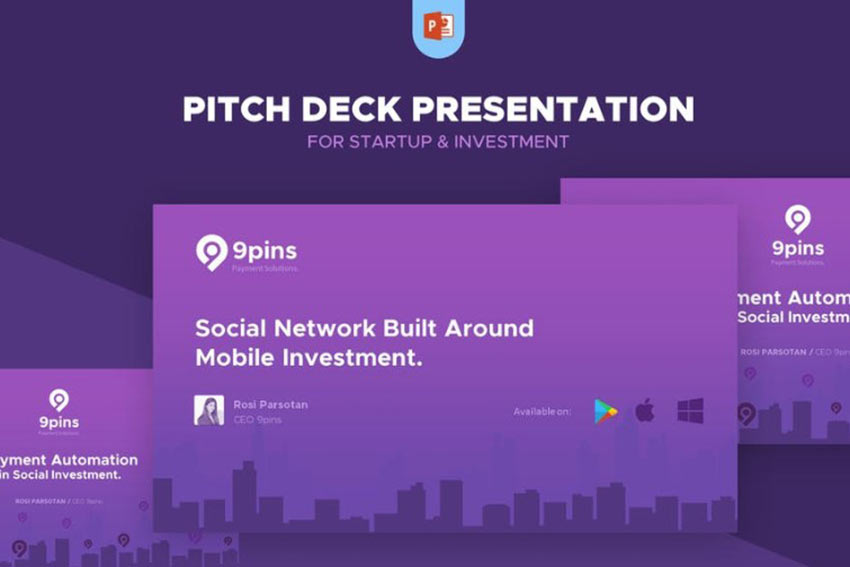 Last on our list is the Fintech Startup Pitch Deck Presentation. This one offers bright, solid color to engage the eye, all while using subtle color variants to overlay text boxes, charts, and graphics. This one uses the best of web design to create a familiar presentation layout that works.
Getting Started with Pitch Deck Templates
Pitch deck templates can help you immensely when trying to put together a presentation that appeals to your target audience. Without it, you'll be tasked with spending a lot of time custom designing something when you could be spending that time carrying out other operations of your company.
Hopefully, this collection of pitch deck templates will guide you toward an option that suits your needs and truly best represents what you're about.
This post may contain affiliate links. See our disclosure about affiliate links here.