Freelance Web Design Jobs are a lucrative part of the creative industry. It's possible to earn thousands of dollars from the comfort of your own home.
The last decade's internet boom has brought many advantages. Almost everything you can think of can now be done online: shopping, networking, communicating and work. Through the internet, many people now have the option to work at home.
The Freelance Designer Toolbox
Unlimited Downloads: 500,000+ Web Templates, Icon Sets, Themes & Design Assets
All starting at only $16.50 per month
In fact, many work-at-home guys I know earn more than those who have a regular 9 to 5 job! I will guide you through the most popular options for you in web design.
First things first.
You cannot have a successful web design business if you don't know how to find clients and work. There are many job boards out there, and if you have used one, you probably had a bad experience. This article will help you make a right pick.

Table of Contents:
Freelance Web Design Jobs
In this section, we will introduce you to the most common freelance web design jobs. You will be able to see where you fit in. So let's go!
1. Web Designer
A web designer is the architect of the website, he builds and lays out the foundation of the website. The web designer is also an artist, providing design and creative direction for the web pages while working to meet the needs, functions and brand image of the client.
A web designer requires both programming and creative skills. They need to be well-versed in programming and coding, including the basic HTML, XHTML, PHP, and CSS.
Because web layout is important for every site, web designing requires creative skill. The web designer must be skilled with graphics editing software like Adobe Photoshop or Illustrator. Being well-versed with JavaScript, which adds functionality to products, is helpful as well.
A web designer should create a beautiful, eye-catching web page design and graphics that can meet the needs of the client. He may or may not write SEO content for his client. If not, the web designer may outsource the SEO writing to someone else.
Online Portfolios of Web Designers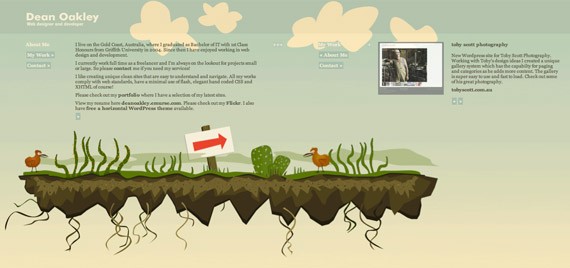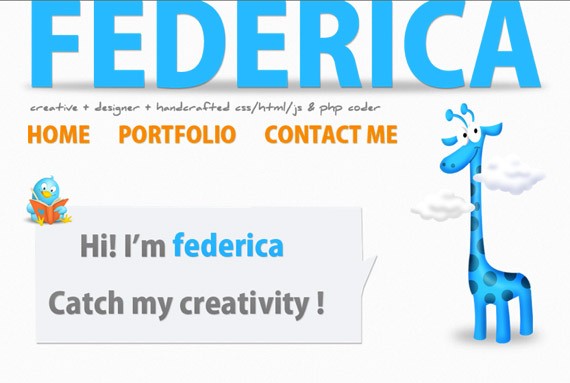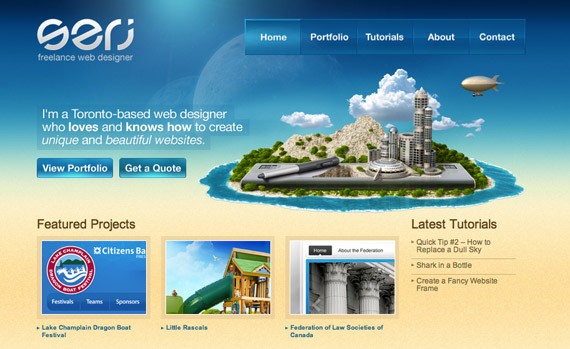 2. Interactive Web Designer
An interactive web designer creates an interactive user experience and interface for a website. He specializes in creating interactivity, usability and experience between the web user and the company. This makes the website more delightful, memorable and powerful.
Interactive web designers try to make websites as unique, fun and user-friendly as possible. They typically make use of various tools in programming; creating scripts and adding features to maximize the web user experience. These sites keep the user's attention longer and create a more meaningful engagement. Interactive websites make the web users feel more involved. The web designer must be familiar with the common tools used for interactivity: Flash, Java, CSS Animation, JavaScript, and jQuery.
Designing the graphical user interface, or GUI, is one of the most important tasks of an interactive graphic designer. This is the home page of the web site where users navigate the site. The GUI includes buttons, options, menus and directories so that web users can use and obtain information from the site.
Creating an interactive website takes more time and training. But this is a lucrative freelancing job, since most websites are now aiming towards interactivity. Shortly, all web designers may already be required to learn interaction design.
Online Portfolios of Interactive Web Designers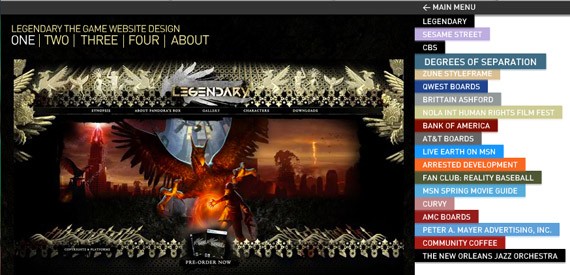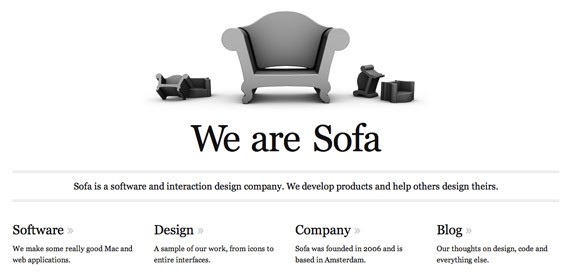 Rob Bigwood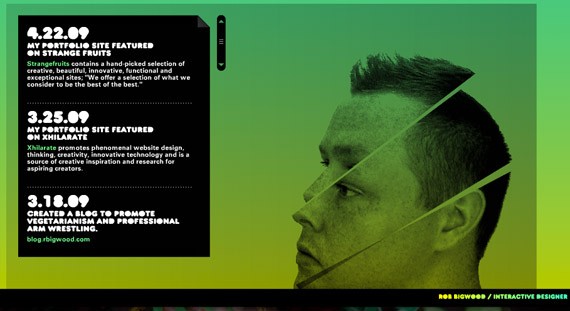 4. WordPress Theme Designer
WordPress used to be a simple blogging platform, but is now has being used for all kinds of web sites. Many clients are now using WordPress for their sites; because of its useful features and ease of navigation. WordPress theme designing is a growing and lucrative field in web design.
A WordPress theme designer is responsible for creating a WordPress site and layout, making sure it looks clean, attractive and eye-catching. WordPress is great for clients aiming for a higher SEO ranking. Websites using Flash or Dreamweaver may look good, but they may have slow loading time. Search engines cannot read flash sites. Thus they perform poorly in search engine rankings compared to WordPress.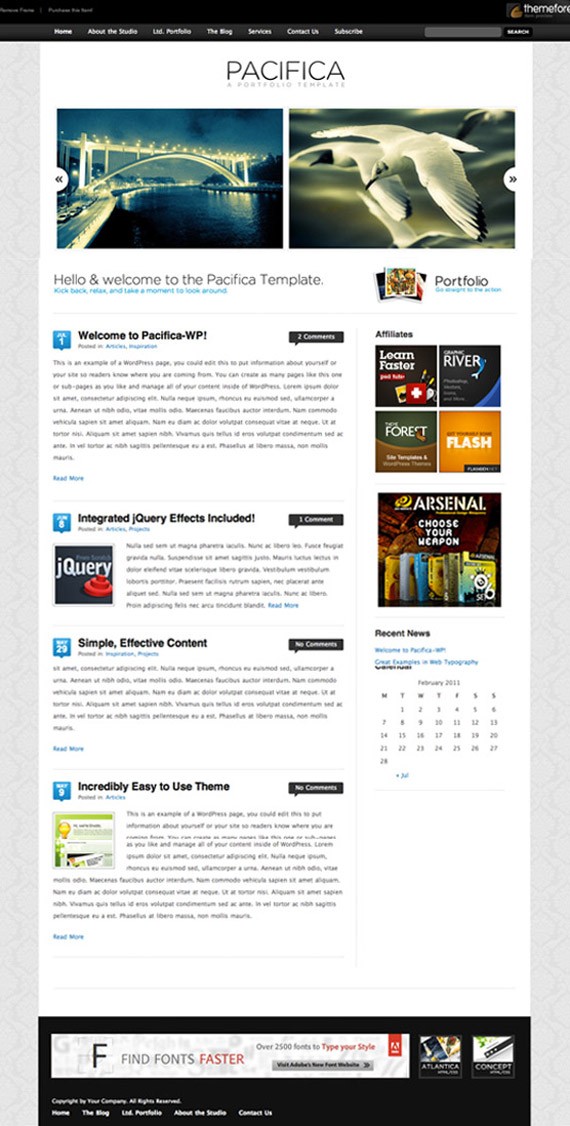 Online Portfolios of WordPress Theme Designers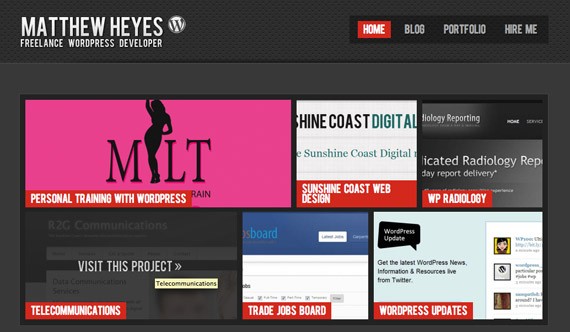 Soul Deep Designs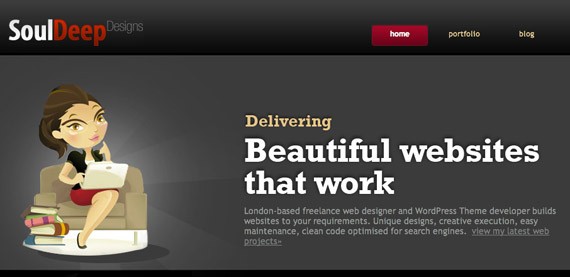 How to Get Started in Freelance Web Design
Freelancing is not for everyone. In freelancing, it's important to have a certain skill set. Having a background in the arts, graphic design and layout is necessary. Knowing the basics of programming is important, as well. Although some freelance web designers are self-taught, it's important to get proper training if you can.
The basic tools to get you started? A laptop or PC and a reliable internet connection. Freelancing gives you flexibility in regards to place and time, but it's important to set your own place for work, whether it's a separate office, at home or at a cafe. You will need software like Adobe Photoshop, Illustrator, Flash, Dreamweaver and Corel Draw–not all, just some that are relevant to your freelance web design field. Other design tools you may need are a camera and a stylus tablet.
A freelance web designer also needs an online portfolio to serve as a vehicle for self-promotion and marketing. This is the first thing your client sees, and you must make a good impression. The online portfolio will showcase the designer's works over the course of his career. Be sure your website is clean, professional and design-wise–more importantly, it should be a representation of you as a web designer.
Of course, you will need a preferred method of payment for your services. For freelancers working through the internet, it's now a necessity to have a PayPal account, the fastest way to transfer payment. Other methods of payment include check or through bank transfer.
How to Charge for your Freelancing Work
The best thing about freelancing is that you are your own boss. This means you are solely responsible for charging for your services. Freelancers must take into consideration the following factors when deciding on how to charge your clients.
Type of Client
Not too many freelancers admit this, but the services is heavily dependent on the type of client. Designers generally charge major corporations more than smaller companies. It also depends on the value of the design, and how important it will be for the client. For example, you can charge high for branding services–branding for a company will serve to be very valuable to them for many years to come.
Type of Work
Freelancers charge different rates depending on the type of work required of them, even if they are hired by the same client. For example, designing a corporate identity may be higher than designing the company website, or vice versa. Or, creating a web site with multimedia and flash will pay more than a simple, static HTML web design.
Years of Experience
How many years have you been practicing? Obviously, a practicing web designer with ten years of experience will charge higher than a newbie in the field. A well-known design agency, with a creative team, account handlers, and offices, will cost a lot more than a self-employed freelancer working at home.
Location
Freelancer's fees vary drastically from state to state. Freelance designers in bigger cities tend to earn more than those in remote locations, although this is slowly changing since most of the transactions and services are now done online.
Extra Services
Some clients may ask you to be in charge of other services like printing costs and others. Since that is already outside of web designing services, you can ask 10% to 20% additional costs for other services outside of your job description. Other additional costs your client may look for, but may not be part of your web designing job are: photography, corporate image branding, etc. Give your client estimates on miscellaneous expenses such as research, travel expenses, etc. Be up front with your client about this, have a mutual agreement and put it on paper before starting on any project.
Now let's go more to the core of being a web designer of freelancer. Ask ourselves, why?
Why Did You Become a Web Designer?
You are probably one of those who chose web design because you are passionate about it; or not. You may have chosen it because your father owned a design company and he wanted to integrate you into it. Or because you started off as a content writer and after writing on design topics for two years you decided to give it a try. Regardless of where you come from, pretty much all of us head the same way: either work for a company or freelance – there is not that much else out there.
However, there are endless possibilities for us in the web design world – it is quite easy to grow both in skills and personal experience. Each one of us has a life planned and a path he wants to follow, even if there are many overwhelming challenges to get through.
But sometimes you just have to ask yourself, what is it you want to achieve during your career?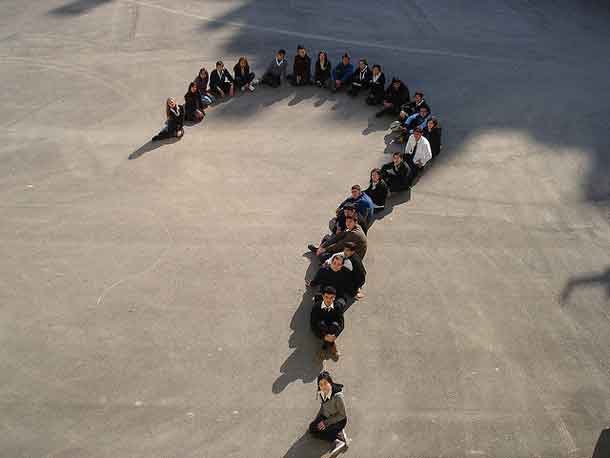 Answering this question is not easy to do and to get the best answer you need to look back at how you started. What feelings did your first job give you? Did you become a designer by accident, or was it something you always planned? Do you want to work as a designer for your whole life, or is it just something you want to use to get a bigger role in the future? It is important to answer these questions because each aspect brings about different outcomes. Some future outcomes bring much more than the others, and if you always wanted to become a web designer, then it is highly likely you will always be happy with your career choice. Designing only for the money might not make you so proud of yourself – Steve Jobs once declared he would rather go to bed every night knowing he did something great the previous day than being the richest person in the cemetery.
There are lots of reasons why an individual wants to be a designer. You might be a creative person, like the fact that you have the opportunity to work freelance, enjoy mixing both left and right brain work by coding and designing at the same time or enjoy working in a sector that is growing. Of course, there are many other reasons, but these seem to be the most popular.
If you still need to plan your career path, then there are two things you should do. First, make a list of things that make you get up all excited in the morning when you go to work. Then, make a list of things you think should be improved. Afterwards, make a short narrative about how your career has been to this point. Clarify your roles and what you like and don't like about your career. Lots of new job descriptions are written every year, so you might as well be the creator of your new job if you feel like it, but you first need to know where you want to head to to reach that point.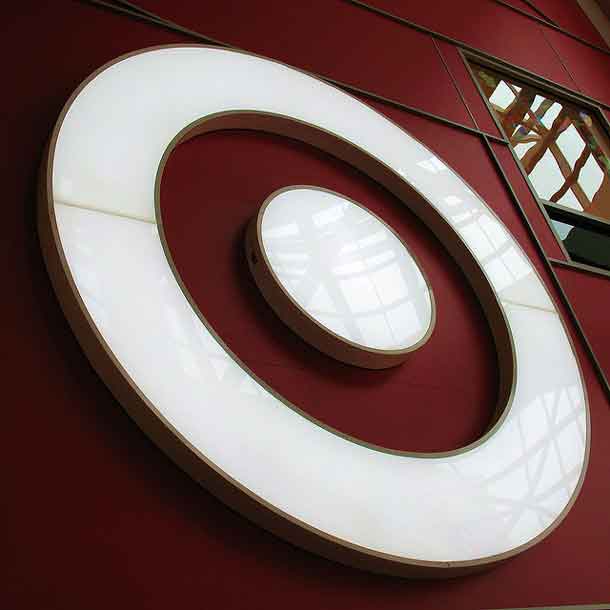 If you are in the field because you are a creative individual, then design is definitely for you. You can be the creative director of a company because creative people tend to do really well when being in charge of a focused area of work. They might not be the best managers or business people, but they are definitely great at managing teams in their field.
If your main skill is flexibility, you are most likely what every company owner looks for. You can be everything, from outsourcing partner to company partner. You probably have the highest chance of living the dream and creating your own business. You probably like managing people, being in charge and taking care of every small detail – then this is for you. You can step by step decrease the number of hours worked for others and increased the hours spent on building your own company. In a few years, this company might bring you money without you having to lift a finger.
If coding and designing are what you're in for, you are great for working in a company or even freelance. You can develop interfaces, applications and even advise people in regards to what might be best for them when they decide to create a website. If you want to aim as high as possible, right now that would probably be Apple. I doubt there is better design out there, both for their web identity and for their products. I am sure there is a reason behind many Product and Industrial Design programs using Apple's products as case studies.
If you're in it for the money, you can pretty much accomplish this everywhere. However, I advise you that being in something for the money only brings short term enjoyment and you might have to change careers several times throughout your working life. In the design field, you would be suitable for an executive staff job more than a regular day to day coding job. You can also start your own business, and if you are flexible and good enough, this will make good money for you.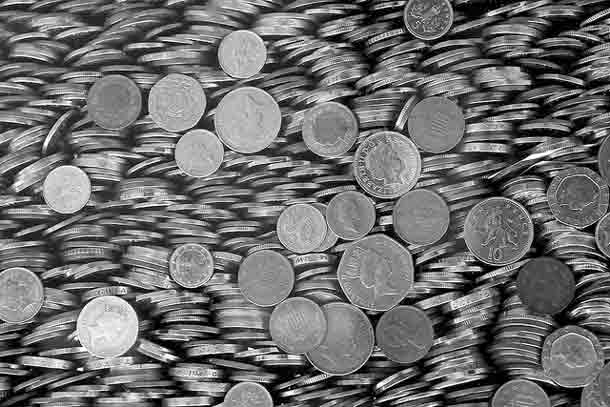 What you want to achieve also depends on what you want to focus on. Do you want to provide for your family and make sure they have everything they need? Do you want to offer services for the small companies who need start-up help? Do you want to provide services for specific communities only? I have a friend who owns a company that focuses on churches. They only design for churches and they have quite the portfolio. It is totally up to you what you focus on, but remember every decision you make will reflect upon you later in your career.
To give you a more specific answer, Mark Zuckerberg makes donations. Google's co-founders have become philanthropists. Adriana Huffington wrote about how to maintain your health if you live and work in a fast-paced digital environment. Every one of those is a legacy they left behind. What is it you want to leave behind?
Some other questions you might ask yourself are: do you want to design for you or for others? Do you want to take direct responsibility for your actions? What kinds of websites do you like to design? Are you more excited about coding or actually building interfaces? Do you want to write about design or actually do it – or both?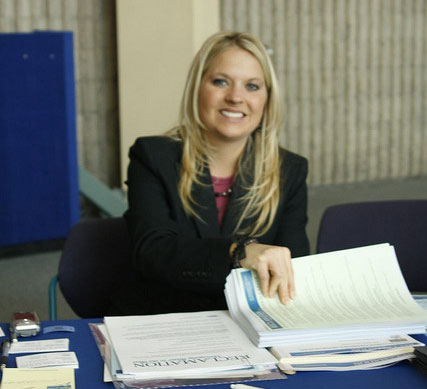 Working as a web designer is hard work, and many times you will have to spend more than 60 hours per week forcing ideas out. Challenges are out there at every step, and it is purely impossible not to run into them now and then. If you know what you want from life and mostly from your web design career, and you are ready to work hard for it, it is difficult not to enjoy great times. Before making a decision, think about what you want to achieve – then work for it, and sooner than you think you will find yourself on the right path.
Until next time, let's hear your opinions on this topic. Do you think you made the right choice? Is there something you would like to change in your approach?
Now let's take a look what I have learned as a freelancer.
12 Things I Have Learned After 7 Years of Freelancing
At the age of 15 I started with this web design stuff. Here I am, almost seven years later and I wish I knew a lot more about this field rather than learning just by my own mistakes. But you don't have to pass through all of this, dear Padawan. There are a few particularities in our field that unless you have a geek dad you would never think about… So if you are aware about what you need to do you can have a much simpler, more productive, and happier freelance life.
The crazy thing is that success is not (just) about coding skills alone. You have to build a whole environment to compensate the instability that you probably won't face in a regular job.
Finally, here we'll see a few tips for novice and experienced freelancers, ranging from controlling your finances to networking. And I really want to hear your advice and tips after reading this, because we always have something to share, right?
So, let's rock!
1. You'll earn much less than you imagine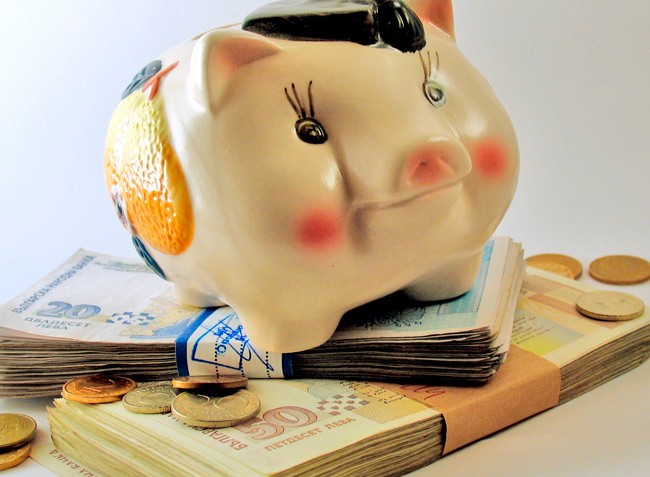 Last month I earned barely two-thirds than what I committed myself to earn. And it doesn't mean that I have worked less than the plan, it's just that I overestimated how much I could actually earn.
We tend to think that something magical will happen and we'll go from zero to a million overnight. Just forget about it, don't lose too much time thinking about how much you can earn in a month and put that time into getting things done!
2. Things takes much more time than you imagine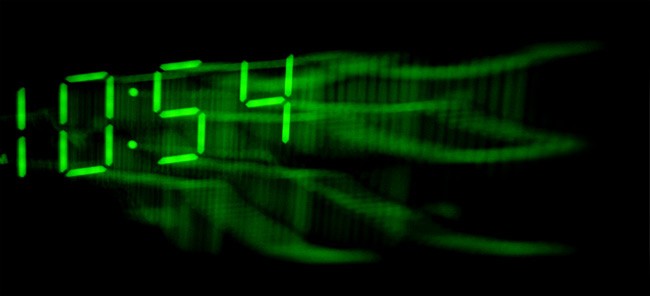 One thing that just comes with time is realistic time estimates. I've seen myself billing 1 hour for something that took me much more than 8 hours. There are plenty of reasons to get good at estimating time, but you'll be good with these points:
How much it took to do before + 50%
How much you depend on other people and how long it takes to get a useful response from them
How many unexpected problems you can handle (like accidentally deleting all your DB)
How many other things you have to do
How much continuous time you have to deal with this (if you have to take breaks it takes longer to get back to the point you were)
3. You'll never know everything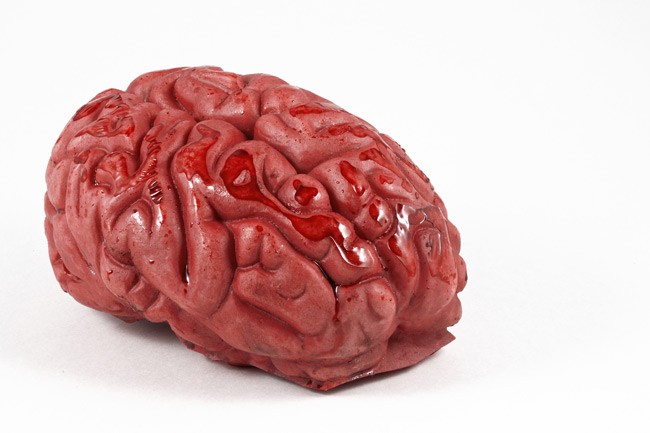 I'm sure you have laughed at a crazy dumb user fail. If you haven't, you should.
But you have to keep in mind that sometimes clients are right, and you are wrong. Sometimes they actually know more about something than you.
A client of mine, for instance, taught me a lot about cool WordPress functions (crazy, huh?).
So be open-minded enough to take good advice, and expert enough to block crazy requests.
4. Distractions are your worst enemy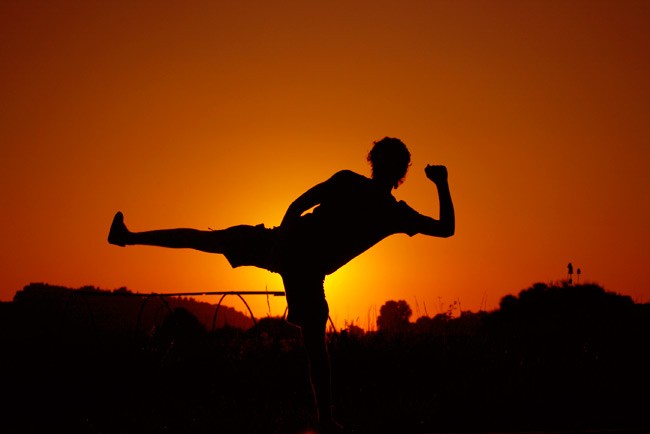 In other words, you are your own worst enemy. You'll always find a cool flash (or why not, JS) game, TV show or any other excuse to keep you away from hard work. It's human nature man, don't be ashamed.
Once I took an Aikido class. I learned something amazing that day. The teacher said:
"Your body is lazy, kid. Your mind has to control your body. Your body will want to stay in bed for 15 more minutes, and will find all kinds of excuses to keep you away from those crazy physical exercises. But you have to control your body. You have to ignore those distractions and keep moving." – Myiagy San from Curitiba, Brazil
The ironic fact is that I didn't take a second class. But I took his advice.
5. Join the right tribe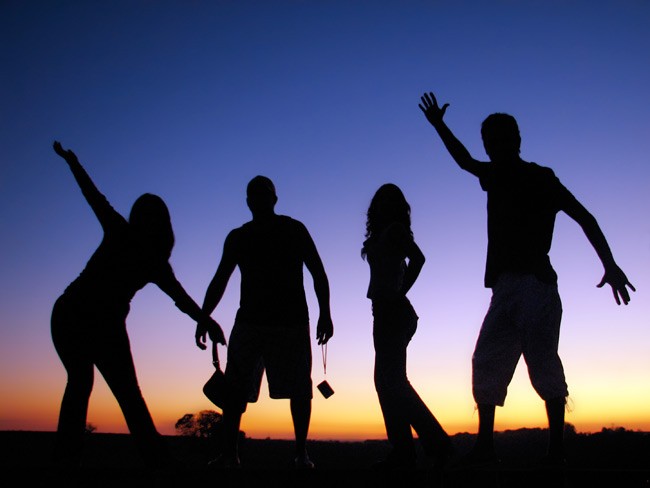 My very first web design job paid me around $175 per month for full-time work. Don't know about you, but today it would be just impossible to live on that.
So you have to be around people who see value in what you do. Run away from small gigs, or people who think that your job is just to paste things from DOC to Dreamweaver. Be around of people who you can help, and that will help you in return.
6. Learn to take the garbage out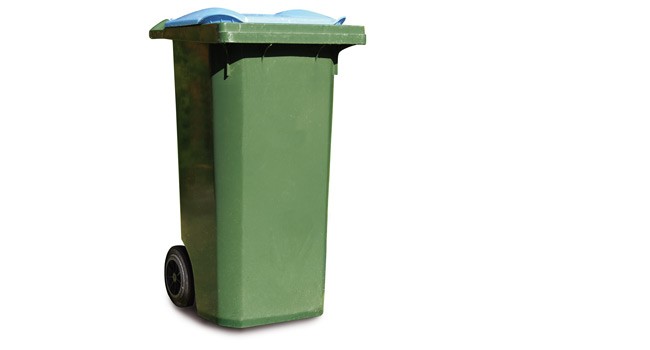 With all this free stuff out there it's pretty easy to have your own garbage collection without even noticing.
Links, templates, old stuff, social media overdoses, obscure folders that you'll never even visit again.
Unless you just want to fill a 1TB drive with psds that you'll show to your grandkids, get rid of them all and just keep what makes your life better and is useful to your job.
7. Survive with active income, but keep your eye on passive income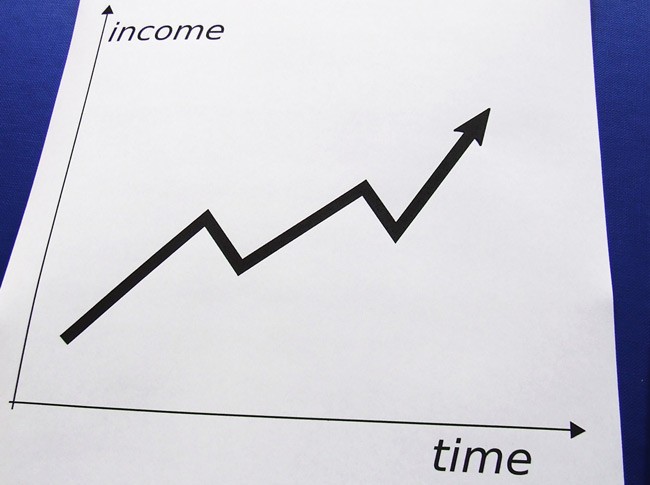 Active income is good to balance daily bills, but nobody gets rich with billable hours alone. If you don't want to stay working 16 hours a day, every day, for the rest of your life, you'd better start thinking about passive income.
Here are a few options:
Sell templates
Create apps
Create plugins
Take amazing shots and sell them (highly recommended to be a pro for this one)
Start small services, like resell hosting for your own clients
Write books
8. Be a backup freak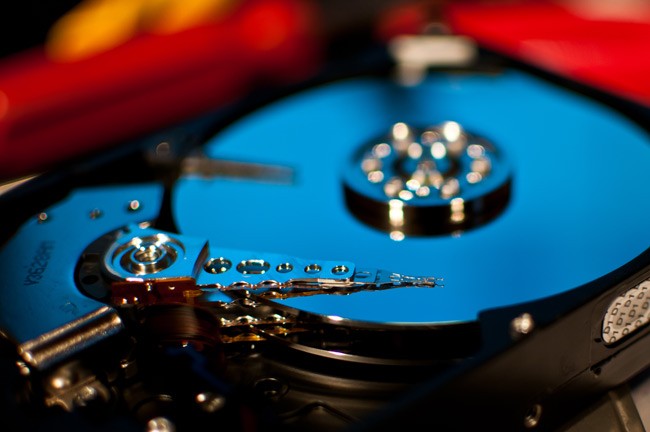 What's the price of losing all your current projects data? All your knowledge that is stored just in your files? All your family photos that make you remember that amazing trip last year?
I bet it's less than any backup option out there.
9. Use the right tools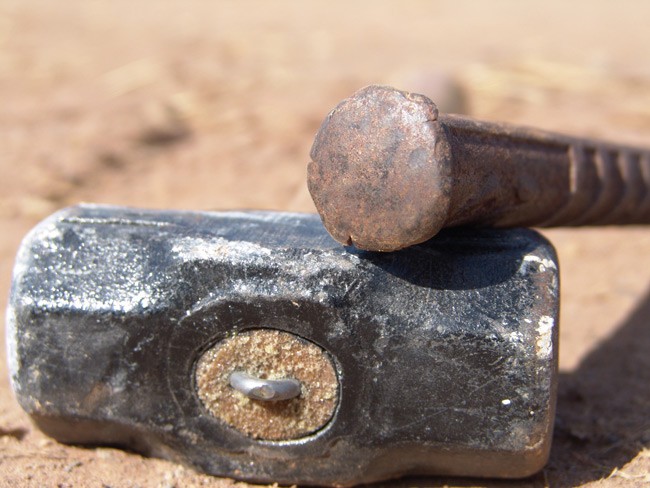 It's not just about the tools or code editing software you use. But tools either way are important because they can seriously speed up your web development process.
It's all about the structure that you make use of.
Relying on the big boys is a safe bet, since I really doubt you can do a better job optimizing your system for one client than they have been doing for millions. Don't try to reinvent the wheel, start working with jQuery, WordPress, Drupal or anything else that make you feel comfortable. Read more in detail about what programming languages to learn in 2015 here.
10. Don't stick with the tool, learn the roots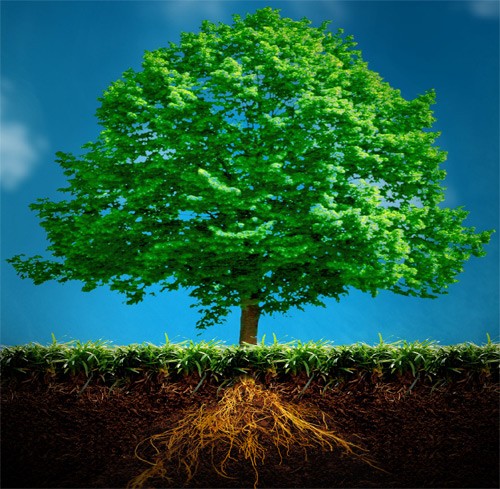 Besides those tools, you may be asked to use a new one. And by this time unless you know the basics of the languages (or concepts of design) you'll be in big trouble.
So try to read a good book, learn from a web design course the latest website building tricks and best practices.. It will even help you to be more productive while working with those tools and utilizing new found knowledge!
11. Sh*t happens. All the time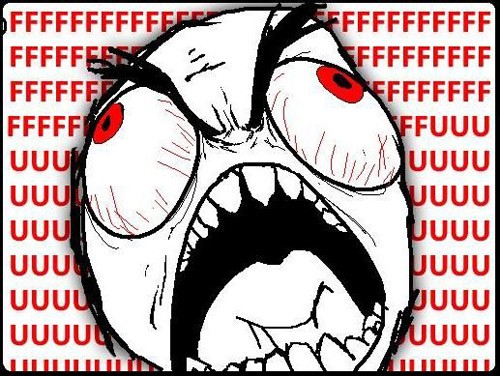 Don't take it so hard. At some point you'll screw things up, lose a client, or mess up someone's else job.
Just stop for a moment and think about how this will affect your life in 1, 5 or even ten years. I bet you don't even remember what your "big trouble" was ten years ago.
Don't worry, all things must pass, all things must pass away..
12. Visit 1WD every single day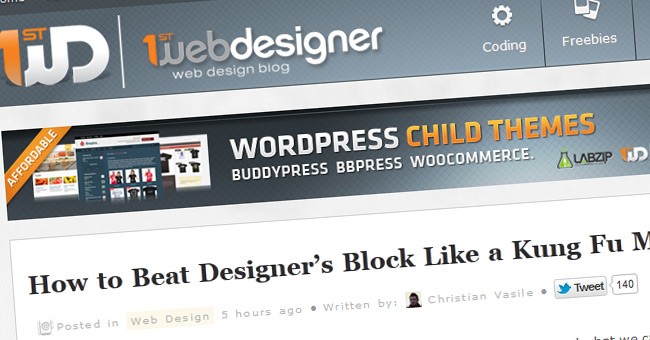 This is the best advice you could take in your entire life. We have great content coming every single day to help you. And of course, we all are happy when we see you back :)
This post may contain affiliate links. See our disclosure about affiliate links here.