Online CMSes like WordPress, Shopify, and Joomla have popularized the use of templates and themes. With them, you can choose a look for your website and configure it without any knowledge of coding.
But did you know that you can also find HTML and Bootstrap templates that can be used on any website? What's more, many of these templates are free. If you're looking to start an online store and need a base to work off of, try one of these free eCommerce templates.
UNLIMITED DOWNLOADS: Email, admin, landing page & website templates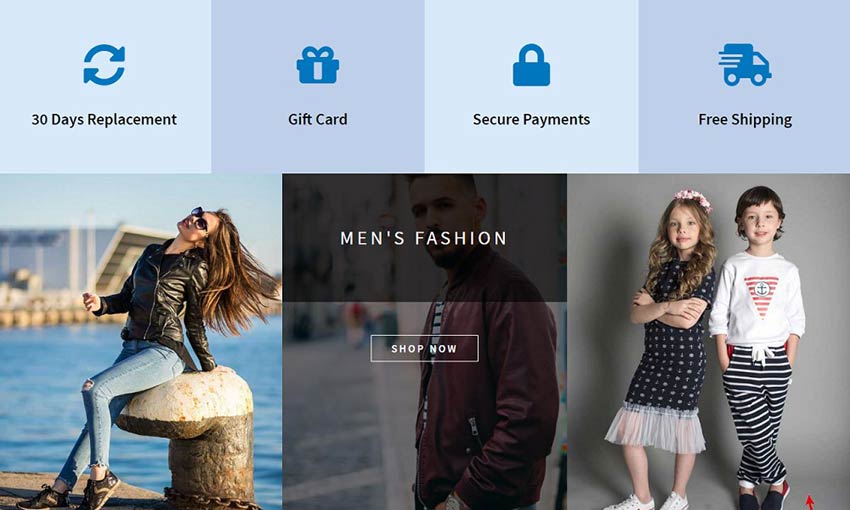 Looking to make an elegant fashion boutique? Fashion Hub has everything you'll need in this Bootstrap template. The homepage comes with a slider, service list, Instagram hub, and plenty of links pointing to your store. There's also plenty of product pages, a blog, and even checkout/order screens.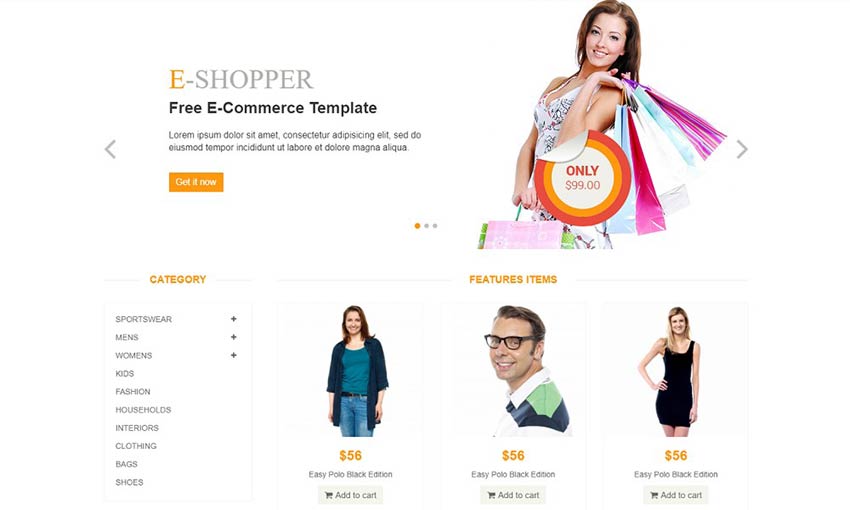 Made for all types of eCommerce websites, eShopper is a simple and clean design that comes with 11 pages. These include product listings, checkout pages, and a blog. This one's a great all-purpose template with plenty of functionality and pages.
With all the pages you'll need to start building an online store, Sell Anything allows you to do just that. There's a clean homepage with various product sliders, plenty of other pages you'll need, and a topology page that shows you the various elements this template uses and explains how to use them to build your own pages.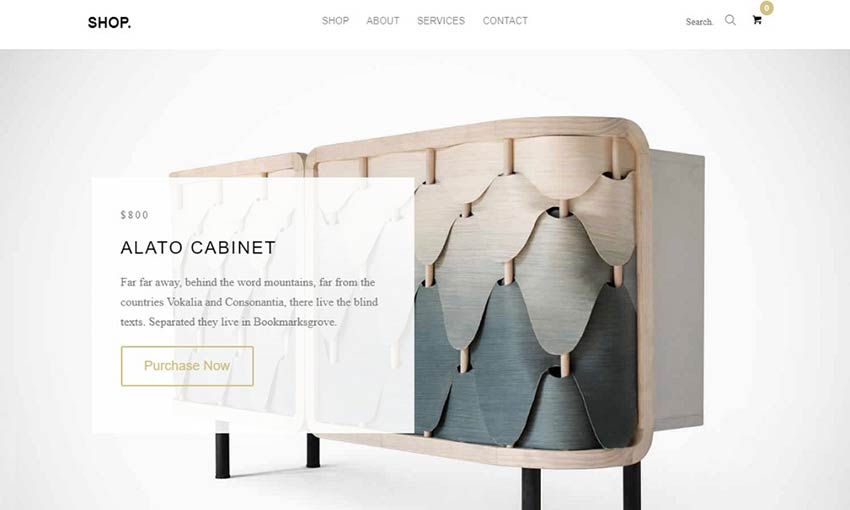 If you love elegant animations, you should try this HTML5 template. There's plenty of scrolling animations, beautiful hover effects, and more in this stylish design. You get a few pages from this one, including a product, about, and services page. This one is perfect for a small shop that sells a few products.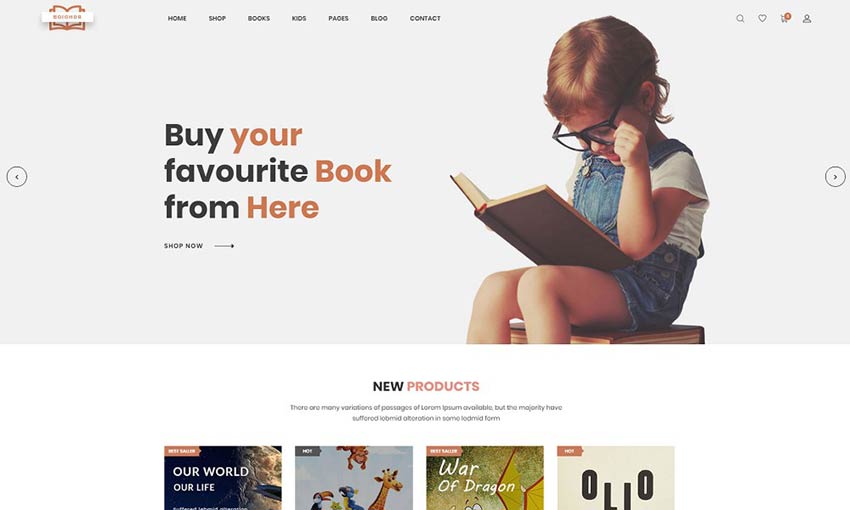 Light design and beautiful animations define this eCommerce design made just for online bookstores. But with such a nice design, you might want to repurpose this for any type of shop. The free version comes with twelve pages, while the pro version gives you a few extra pages and some variations on the available ones.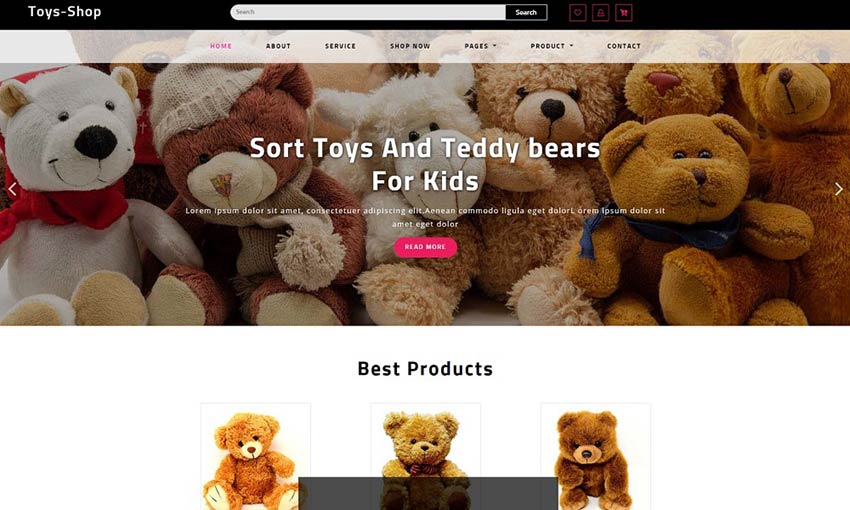 With a bright and colorful design, this template is perfect for anyone selling toys or products for children. You get a product view and store page among many others, and the footer includes a Google Map and subscription form.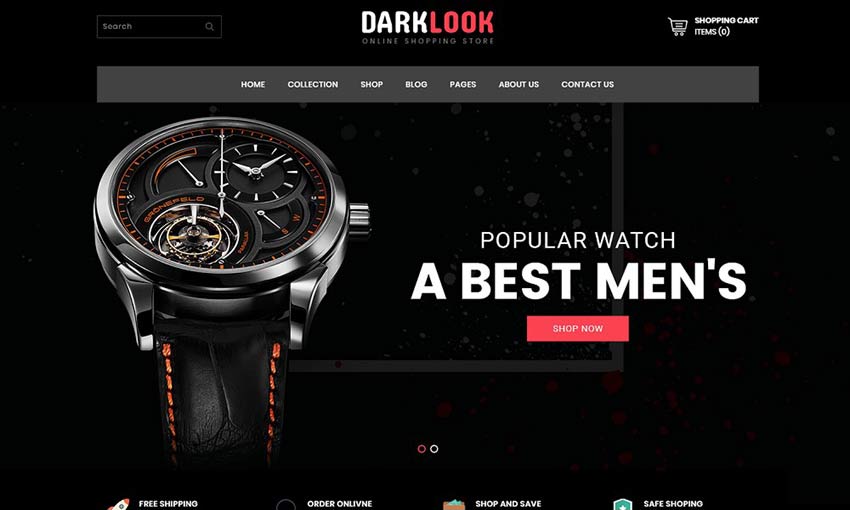 Looking for something a little darker than all these bright, light designs? Darklook is great for technology and fashion shops. You'll find cart, checkout, product detail, and blog post pages. The wide, large design puts a big emphasis on photography, so make sure you have high-res photos of your products to show off.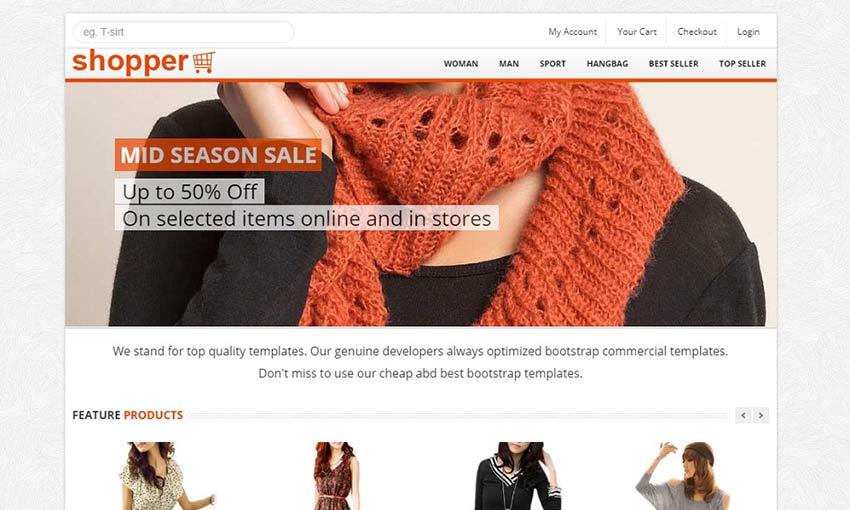 This small template is great for medium to large shops of any kind. The simple three-color look is universally appealing, and it comes with a homepage, product list, product detail, contact, register, and cart page. This is enough to let you get your shop set up quickly.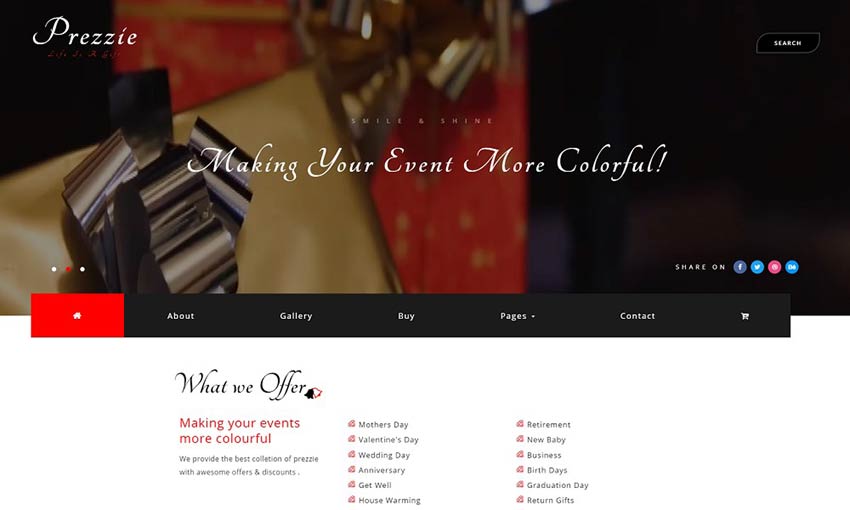 Last but not least is Prezzie, an extremely stylish and well-made template. With a built-in video slider header, gorgeous parallax effects, and a design that looks like it was custom made for you, you'll quickly fall in love with this template.
Get Your Shop Running Quicker
HTML templates are so helpful because they save time, and they're fairly easy to edit – even when you have limited knowledge of code. Often, it's just a matter of replacing images and placeholder text, and you have a functioning website.
Of course, you'll still need to add a payment gateway to your website, include product pages, and otherwise make your online store functional. But with one of these templates, you can skip the lengthy step of having to design and code a unique website, and start selling sooner.
This post may contain affiliate links. See our disclosure about affiliate links here.