You can't run a freelance business without creating a system to get more clients. Job search websites are a popular tool in that system, but if you've used one, you've probably had a bad experience.
Before we started building our freelance job site, AwesomeWeb, we researched the big players. Their pros. Their cons. What people loved. What people hated.
We created accounts, combed forums, and read reviews all so we could bring you the last client-getting tool you'll ever need.
Freelance Job Sites Pricing and Philosophy
*Data based on information published as of January 1, 2015.
What's Important to Web Professionals?
No percentage of project fees.
When the marketplace charges a percentage of the project, the freelancer pulls clients away. Plus, when you charge $3K-20K per project, there's no way you're going to give up 10-40%.
Not competing with millions.
The big marketplaces offer free starter accounts which compromises quality and leads to bidding wars. No way to win unless you slash your rate.
Personal support.
The most common complaint was a lack of support, especially when a freelancer's money was tied up or stolen from their accounts. When your livelihood is involved, support is important.
No barriers between you and clients.
Most marketplaces require clients to register before they can look through freelancers. This makes it hard for clients to find and hire you.
Open communication with your clients.
Once you have a client, every other marketplace requires you to communicate solely on their platform. Do you think talking with your client would help? Not so fast unless you violate their terms.
Focus on projects, not tasks.
Professionals don't do design and development errands. They prefer working on projects from beginning to end. No work is worse than earning pennies for performing trivial tasks.
Note: 1stWebDesigner launched small little job board where you can find for serious full-time positions in web design and web development field. Check it out from time to time, might find something useful.
Major Takeaways from Our Research
After researching Freelancer, Elance, oDesk, PeoplePerHour, 99designs and others, there were several big takeaways:
They are great for beginners who want to build their portfolios. But not so great for professionals who want to make a healthy living. Clients are tempted to accept lower bids from India, Pakistan, Philippines, instead of picking a more expensive and higher quality designer. Quality control is poor, so people end up faking their accounts, making their profiles and portfolios appear to be as good as yours, but asking for much lower rates.
They focus on quick Fiverr-type jobs. This is good if you're looking to make part-time extra income, but it also means you will need to work for quantity not quality.
They are the middle-man for your payment, which can be good or bad. Everything is great until your client decides to disappear, not pay, or ask for extra work. If you don't deliver, they can threaten to leave a bad review and mess up your rating. When you're competing with millions, a pristine rating is the only thing that keeps you in business. When that's the case, you'll do anything to get a good rating. There are many stories from freelancers and clients about their accounts being deactivated and losing the money they had on their account. Anytime there's a middle-man, you run a greater risk of not getting paid.
They struggle with support. When you have an issue – you want to talk to a real person and resolve the issue, right? But when they offer free accounts, it's impossible to keep up with support. When you email them, you'll get automated replies and a low-level support person will reach out to you. But it may take weeks to get anywhere. It's frustrating when your account is suddenly deactivated (with money inside) or you have an issue with your client. Freelancers always run into issues working with clients, but it's so much more challenging and slower to resolve these issues when you need to deal with the third person (marketplace).
[ctt title="Everything is great until your client decides to disappear, not pay, or ask for extra work. ~ 1stWebDesigner" tweet=""Everything is great until your client decides to disappear, not pay, or ask for extra work." ~ @1stWebDesigner" coverup="vbSmu"]
How To Succeed With Biggest and Best Freelance Websites?
While doing research I found a few success stories from freelance web designers and freelance developers. What did they do differently when most people tend to have a bad experience?:
They read the terms of freelance site carefully to ensure they know EXACTLY what to expect. They learn the rules of the game, they spend time to do the research before they get started. For example, if you find out there is a big chance your account can be deactivated without explanation, never keep money on that account. Always withdraw it as soon as you receive it. Big freelancing site support is unreliable. Make sure you do everything you can on your end to prevent bad things from happening. Many bad experiences were caused because people didn't know the terms!
They treat these marketplaces as an extra income source. They don't focus on it, which means they don't need to accept every job. They can be picky with clients. They can pick projects they are excited about. They can pick clients who want quality results, not just a cheap fix.
They make sure they get referrals from existing clients and slowly build up a client base outside these marketplaces. When you provide an exceptional service for a client, they start working with the client directly. Marketplaces are greedy and take 10-15% from each project you complete. It's in yours and your clients best interest to work directly.
They build their online presence away from marketplace. They have their own portfolio website, making it easy for clients to find them. Having quality portfolio website helps to build trust and shows you are professional.
Using these top job websites to earn extra income is good…
But how can you support yourself full-time?
I have always been big believer in quality not quantity. If you are working with 10 clients at the same time, you will not do your best work. You'll be in a rush to finish jobs quickly. You want to earn more money after all. But by always rushing your work, you won't be able to create something you're proud of.
What Is The Alternative?
Find 2-3 high-paying clients you work with regularly. You need to build trust, provide exceptional service, and by doing so you'll be able to charge more. Finding high-paying clients will give you peace of mind financially and you will be able to focus on the work you enjoy.
Did you know the biggest challenge for business owners (clients) is finding reliable people who do what they promise? If you can deliver and build trust, you will always be in demand! It is as simple as that!
Here is the proof from Quora where somebody asked: "How does a business person hire a good developer/programmer/engineer on Elance or Odesk?"
Many answers were similar, but here is the best response from Yishan Wong, CEO of Reddit:
"You shouldn't do this; it will probably result in failure.
I have a friend who is a designer (so, closer to technology and implementation than a business guy; about as close as you can be without being outright technical yourself), and he was hiring developers via eLance. Even with consultation from friends of his (e.g. me) who were real engineers, it was extremely difficult to find decent engineers who could do the things he needed, deliver reliably, and iterate according to ongoing testing/customer feedback. The end product was merely "okay" – kind of slow, with little glitches here and there.
If you have total technical ignorance and no local (friend) resources to help you, hiring from eLance or oDesk is almost impossible to do correctly. I would recommend trying another route."
You Just Need to Get Out There
Never lower your standards and after a while clients will start looking for you themselves! There is no magic bullet, it takes time. But as an expert of your craft, big marketplaces are not a reliable place to make your living and enjoy your work. You will always be burdened by lower bidders and clients who don't appreciate your expertise.
Professionals are smart enough to work with clients directly. They know they need to ask for 30-50% payment upfront. They know which client proposals sound too good to be true. Pros don't want to work on quantity – hourly projects, they want to create websites they are proud of. But they still need to look new clients sometimes. But where?
Big freelancing sites are a bad choice for professionals. The biggest freelance websites are also bad for clients who are are looking for high quality results. We saw this as a problem, we can solve. That's why we created AwesomeWeb, a quality job search website where only professionals can get listed.
People, who go to oDesk and Elance generally aren't looking to pay for quality work. They are looking for bargain deals, forcing you to undersell yourself. Don't get me wrong, top freelancing sites are great places to get started and build a portfolio. But professionals get lost in the ocean of freelancers, who are looking for programming jobs from home, graphic design jobs.
Let's Dive In and Take a Look
At the best freelance websites pros and cons!
Table of contents (jump to interesting review for you):
---
Content also included:
---
These are the marketplaces reviewed in this article
Note: Codeable.io and Studio.Envato are new players, who we admire because of their focus on quality. They are not big (by choice), but we still included them here. We must give you alternative solutions after all, not just show how dire the situation is out there, right?
Many angry people in reviews were throwing words like
"odesk is scam!! elance is scam!!"
So let me set it straight.
None of these companies are scams. They are well-known and credible companies. And yes, they have their challenges and downsides that people don't like. It's a tough and important business helping people worldwide to earn their living online.
As with politics, when your well-being is involved, people get emotional and throw bad reviews all over the Internet when something doesn't work as they expected. I tried to look past anger and notice real issues. Most bad experiences could've been avoided if job seekers would be more careful and would learn how to play the game before they start playing.
Freelancer is one of the biggest job search websites in the market. If you compare oDesk vs freelancer, you will find they are very similar in size and functionality.
You can register and submit 8 bids per month for free.
As with all big freelancing sites, their biggest trouble is with support and high fees. Freelancer has the lowest ratings of all marketplaces, at SiteJabber review site they have got 374 1-star ratings and 26 5-star ratings.
This review about Freelancer from client's perspective illustrate very well how Freelancer is different from oDesk and Elance:
"Freelancer: Horrible, Punishing Up-sells
The reason why Freelancer has been able to acquire many competitors is because of their profitability. And that profit comes from fleecing their users as hard as possible. The moment you register on the site they try to make you pay for everything and anything. From paying so that your project is available straight away without a review (even though they go live in a few minutes anyway) to prompting you at every step to become a paying member to get crappy 'perks'. At the moment, they're even trying to flog Freelancer baseball caps.
If you want to delete a project that you've posted, PAY for it. If you want to hide it from search engines, PAY for it! The list in endless, exhausting and overwhelmingly frustrating."
While almost every marketplace has upsells, Freelancer has really made their financial model work for them. Freelancer is built around membership model and they are asking money for everything. Freelancer pricing strategy is really complicated and gets expensive. Read all about Freelancer fees and charges here.
Usually as freelancer you will pay 10% service fee + $0.30 USD + 2.3% (withdrawal fee). Fee on earning 4k/month is $400 + $83 + $0.30 (if you withdraw just once) = $483.30. Freelancer is the most expensive job search website comparing to oDesk, Elance and PeoplePerHour.
Want to have:
express withdrawal? – pay.
want to be listed higher, highlighted? – pay.
want to bid more than 8 bids per month? – pay.
If you don't close your account and leave it active, after 6 months you will be automatically paying a $10/month maintenance fee.
The same is happening on the business owner's (client) side. You can buy so many little things here. It is a great financial model for Freelancer, but very tough place for freelancers and clients to be in.
Pros:
Huge job seeker and business owner user base with fourteen million users and almost seven million projects posted.
Very usable, easy to use and modern website design.
Free to get started.
Escrow protection for payments.
Cons:
Lots of upsells, you need to pay for features, that should have been part of the service.
Bad support, in case of disputes you cannot rely on quick and fair resolve.
High fees: 10% fee + $0.30 + 2.3% (withdrawal fee).
Here you can read more Freelancer reviews, if you want to dig deeper yourself:
Elance.com Review
On Elance listings you will find a good mix of hourly and fixed price work. Registration is free and you receive 40 connect points/month. You use these points to send proposals, promote them, but it all costs points. For example it costs 2 points to send proposal, 4 points to get your proposal to appear on top of the list.
While Elance registration is free, if you want to use Elance actively, you should get $10/month plan, otherwise you are using a limited version of Elance. It's sad you can pay to appear higher in search. You need to pay to view competitor pricing or feature samples in proposals.
Keep in mind Elance charges 8.75% service fee for every project you complete. There is Escrow Security and your hourly rate is guaranteed because of Tracker with Work view, which takes screenshots of your screen as you work.
Elance has helpful applications for an enhanced experience of communication for both job seekers and clients such as live chat, video conferencing and file sharing with version control.
How can you increase likelihood of being hired?
First of all, you need to become a paying member to appear higher in the search results (or ignore that and just be active in client proposals). Then you need to build up your profile by featuring your best work, earning good reviews and ratings from clients. Here is a helpful guide by Elance outlining how to setup profile for best results.
Trouble starts when clients who submitted projects sees many low price bids from seemingly great people usually from Pakistan, India, or Philippines (Elance India sub-site is very popular). Seeing how everybody charges so little, they think that professionals who charge 3-4x times more are simply overcharging. It's hard to be appreciated for your skill when there are so many temptations for clients (often inexperienced) for paying less.
This is bad for everybody, because freelancers need to bid lower and then they rush to complete more work to earn living. Clients get just "good enough" result and are not satisfied with results.
Pros:
Free registration, send 20 proposals for free per month (2 points per proposal). You should view buyers history before submitting your proposal. If a client always chooses cheaper options, you shouldn't reach out to him. Save your precious time and points.
Anybody can find work on Elance because of it's broad variety. You can apply for work on programming, WordPress theme development, product design, branding, writing, marketing, administrative, consulting, legal and engineering jobs.
More secure as Elance takes part in money exchange, by asking client to put money on Escrow before project has started.
Cons:
Site takes 8.75% fee for every project you complete. Elance fees have been raised last year from 6.75%. Fee's on earning $4k/month = $350. Plus $10/month if you want to use Elance actively and appear higher in search results.
Elance support is quite corporate and oftentimes can be unreasonable and unreliable. Not a good thing, when they are the middle-man for money process.
Not totally free – if you don't join paid membership, you will keep feeling like you are using limited version of Elance.
Tough place for creative jobs seekers – it is a very competitive place and since important factor for many clients is pricing, you'll always find people underbidding you. Clients who go there in general expect to pay little for your services. It's great for beginners and amateurs living in cheaper countries, but much tougher for experts from USA for example.
You can read more Elance reviews from design job and coding job seekers, if you want to dig deeper yourself:
Oh, before I start oDesk review, keep in mind oDesk, Elance is owned by the same company. They are more similar than you might think.

On oDesk listings you will find hourly and fixed priced projects. Be careful when accepting fixed priced projects however, because there contracts aren't covered by oDesk Guarantee and payment is at client's discretion. Clients can abuse this.
oDesk registers both job seeker and client profiles, registration is free and it is very easy for you to get started immediately. To increase likelihood of getting hired, check oDesk contractor manual about how to setup great profile.
oDesk fee is 10% from any money you make on their website. Unfortunately when reading reviews about oDesk, I found people are most upset about how hard it is to earn decent wages there. They even encourage you to bid lower.
Every client tries to find the best option, where he can pay smallest amount and get highest quality. This leads to only "good enough" or "bad" results.
Good difference between oDesk and Elance is that oDesk doesnt have a paid membership option. But oDesk fees are 10% compared to Elance 8.75% fee. When you register you can submit 2 job applications at a time.
But you can increase this number by taking oDesk tests and receiving positive feedback ratings from clients after project has been completed. You can read more about job application quota here.
I found it tough to compare Elance vs oDesk, because they are owned by the same company and in overall oDesk or Elance – there is no big difference. The biggest oDesk competitor basically is Freelancer with PeoplePerHour being new disruptor in market.
Pros:
Free registration, no paid membership ensuring you don't have to use limited version of website.
Anybody can find work on Elance because of big user base.
Secure place to get paid as Odesk takes part in money exchange, by asking client to put money on Escrow before project is started.
Cons:
oDesk charges is 10% for every completed project. Fee on 4k/per month = $400 + 1.5% fee for withdrawal.
Unreliable corporate support – reviews indicate people had very bad experience with support. People were suggesting not to waste time with support and that you will be better off by trying to solve issue on your own.
Tough place for creative professionals, web developers and WordPress experts – usually lower bidders get the project and quality is not being appreciated. (Ok, quality is always appreciated, but price doesnt indicate that).
Here you can read more oDesk reviews, if you want to dig deeper yourself:
SiteJabber reviews (84 reviews) – overall rating 2 of 5.
TrustPilot reviews (21 reviews) – overall rating 2 of 5.
Yelp reviews (24 reviews) – overall rating 2 of 5.
PeoplePerHour was founded in 2003 and quickly became one of the best places right now to find web designer jobs, web developer jobs, WordPress jobs, graphic designer jobs. PPH is pretty good place to get started, get part-time gigs with it's pros and cons.
They are more focused on hourlies (term used there for quick jobs that take less than hour) and smaller projects. As with all big job websites they have challenges with clients expecting to pay minimal wages and having many low qualified freelancers.
A friend of mine succeeded here a year ago by getting well-paying creative jobs within the UK, but lately it is getting more and more competitive, where low bidders start to take over.
From reviews I read PPH seems to be very good place to get started. PPH don't ask to pay anything upfront to start bidding for jobs. You can bid on 15 projects per month for free.
If you need more, you can buy 5 credits for $6.50, 10 credits for $9.50 and more. As for the fees, here is the breakdown of what you will be paying to PPH when you start working:
For buyers there are basically no fees unless promoted posting, freelancers are billed % on every project.
15% (excl. VAT) on the first £175 (or €210 or $280 USD) billed and paid by the Buyer in the month
3.5% (excl. VAT) on all work billed and paid for after that in the month.
Fee's on earning $1k/month: 42$ for first 280$, 25$ for the 720$ = $67 (excl VAT) + 1.9% fee to withdraw money to Paypal (takes 3-5 days to receive and 3 days to release money on PPH)
Fee's on earning $4k/month – 42$ + 130$ = 172$ (excl VAT) + 1.9% withdrawal (72$).
Here is complete breakdown on PayPerPeople fees in case you want to explore yourself.
If you are a professional however, you will struggle with low quality clients, PPH getting in your way to ensure you cannot work with the client directly.
There's no way to get on the phone with your client. Once they get you in the system, they intend to keep you there to ensure they take a piece from all exchanges that happen on their website.
From all job search websites, this could be the best place for pros to earn extra income with hourlies.
Pros:
Free to start using both for buyers and sellers.
Easy registration – you can sign up very quickly with Facebook or LinkedIn.
Great way to build up your portfolio as beginner as there are loads of "Hourly" part time jobs. You won't earn much, but you'll get your experience.
Has hundreds of thousands of members.
Site is middle-man taking part in payment process using an Escrow system so that you only start working when the client places a "deposit" normally around 30% of the project. The deposit is then kept in PeoplePerHour's Escrow account.
Has iPhone app where you can keep in touch with your clients, bid on projects making process easy while you are on the road
Cons:
High service fees – If you are not making more than $280 per month, PPH will keep 15% of your earnings + VAT + 1.9% withdrawal fee.
Poor customer support – the most complaints about this website is about their support. If something goes wrong, you can expect to receive generic replies, call support is unreachable and it will take long time to resolve disputes. Several clients and freelancers complained about PPH just shutting their accounts down without warning, while they had money on PPH wallet. They received very little support to resolve this issue and were asked to submit many documents before doing anything – passport, driving license, national identification card (photographic), citizenship certificate, tax bill, copy of bank statement, credit or debit card bank statement.
Once PPH get your email, expect to receive many emails – while PPH don't charge for signing up, their main marketing happens in email. Even before you can search for anything, you need to give your email address. People complain how once they give their email address they find it impossible to completely unsubscribe from them.
More sellers than work, making it very competitive place and ensuring that often clients pick lower paying offers.
Not good option for finding full-time work – this website focuses more on hourlies and low-paid quick projects, making it very hard for professional to take it as reliable place to constantly find work. One successful guy actually uses PPH to get first clients, then ask for referrals and gets these referrals outside PPH.
PPH does everything to lock you in the system and never let out.
Here you can read more PeoplePerHour.com reviews, if you want to dig deeper yourself:
Reviewopedia reviews (38 reviews) – overall rating 2 of 5.
TrustPilot reviews (119 reviews) – overall rating 3 of 5.
ReviewCentre reviews (72 reviews) – overall rating 2 of 5.
99designs is the most popular so called crowd-sourcing platform. It is based on contests, which means that you get paid only if your design is picked as a winner. Still it's a great place for beginners to start their web design career, gain experience and some professionals have found ways to constantly win the contests.  You will find lots of creative jobs like graphic design, logo design, product design jobs and web design jobs on 99Designs. But there are no guarantees.
There have been lots of negative emotions in the designer community about this kind of work, where clients expect to receive many different design variations, but only pay for one. However there are ways to make money here.
Now 99Designs offers you a chance to keep working with your client using 1-to-1 projects with much more reasonable fees. For 1-to-1 projects 99designs charges 5% support fee + 2.5% payment processing fee = 7.5%.
Designers are the most disappointed about 30-50% fee, 99designs keeps when they win a contest. This isn't clearly translated in their fees, in fact I couldn't even find in their terms specific percentage they are taking.
I was only able to find something in their forums, where 1,600 votes have been gathered and 82 comments to lower the fees. 99designs reply was – "If you believe that our fees are not aligned with the value we provide, then we certainly encourage you to find an alternative that is more in line with your perceived value." Fair enough I guess, if you don't like something, nobody can force you to use it.
But in terms of fees this means that if you complete $4,000 project you would only keep $2000-3000. Good news is that 99Designs doesn't charge for withdrawals, except Western Union transfer which is $25.
If you are really good, you will find ways to make money here. Your whole focus should be on winning the contest and getting to work with the client 1-on-1. Costly 99designs fees and no guarantee's to be paid really discourage participating on this site though.
Pros:
Great place to build portfolio and test your skills.
Lots of activity, clients, creative jobs contents to join.
After you win the first contest, you can work with client on next project 1-on-1 for reasonable rates.
Cons:
Super high charges. You only earn 50-60% from the project, in case you win.
Based on contests, meaning if you don't win – you do work for free.
MicroLancer, which is now renamed as Envato studio, is the newest marketplace to find freelance jobs online specifically focusing on artists, but they are a closed community. They handpick designers who can post their jobs there. This allows Envato to maintain quality and a good supply/demand ratio. If you want to apply, read more about it here.
They focus on one-time, short-term projects, which can be done in few hours or up to 7 days. Pricing is fixed ranging between $50-500. Envato Studios keep 30% of your income.
What they promise in exchange:
Marketing – they have a trusted platform.
Protection – they take payment upfront from buyers and ensure both parties are satisfied.
Less admin work – they promise to help with invoicing, customer service and looking after disputes.
Since Envato Studio is still small and new I couldn't find many reviews or feedback about them. I know Envato is a trusted company and their intention to stay small is a good way to ensure quality.
Overall, it seems like a good place to get creative jobs and freelance projects, and earn some extra part-time income. However right now they have more service providers than clients, so you might have a tough time getting in.
Pros:
Quality and experience is highly valued
Earn extra income with quick graphic and web design projects.
Established, trusted company. Envato is highly recognized brand in design community.
Cons:
30% fee for each project you complete
You cannot rely on Envato Studio for full-time, reliable income source.
Hard to get in and get accepted.
This is a small community, where clients can get their small WordPress tasks done quickly. You will find quick front end developer jobs, php developer jobs around WordPress. This is not a place to look for full-time work.
Codeable maintains quality by hand-picking WordPress experts they accept on their website. They take a 15% fee from every freelance project you complete. In exchange they do marketing and hold money on Escrow to protect both contractor and client.
Codeable takes care of their community, but they also protect themselves preventing contractors from communicating directly with clients to lure them away from Codeable.
If you are WordPress expert you should apply there. I didn't find any bad feedback, seems like they are doing the right thing by staying small and staying agile. You can learn more about their mindset in 2013-2014 recap article by founder of Codeable.
Pros:
Quality service, great support.
Earn extra income and be valued as professional.
No corporate setup – Codeable is small and agile company. Every interaction is personal and human.
Cons:
15% fee for each project you complete.
Harder to find bigger freelance projects, site is more for quick fixes.
Hard to get in.
After conducting our research, we noticed all of these problems with existing marketplaces. Freelance designers and developers aren't treated well because they all seem to cater to clients.
So we spent a year building our job search website before we opened the doors in September 2014.
AwesomeWeb is focused on attracting professional graphic designers, web designers, and programers. We manually review each freelancer before allowing them to be shown in the search listing.
By collaborating with Michael Dunlop from IncomeDiary, a site which is read by business owners and entrepreneurs, we attract high level clients who need quality help. They're not looking for cheap outsourcers, they are looking for experts who do what they promise.
Turns out, not only are freelancers frustrated, entrepreneurs are too. It's hard to find reliable help in the ocean of low-level freelancers.
We want to fix this issue. I feel like Envato studio and Codeable are doing a good job of solving this problem for quick tasks. We want to expand upon that and let freelancers find regular clients, who want to work with you full-time, part-time, or on a retainer basis.
Huge marketplaces like Freelancer, Elance, oDesk, PeoplePerHour, have challenges with maintaining quality, because they let everybody in. Their support cannot handle issues, they try to create good search algorithms, but it's not working, because there are too many people.
There is too much competition, too many people offer to work for low wages resulting in bad quality results. Nobody is happy – neither job seekers, nor business owners.
AwesomeWeb has stayed small and expanded slowly. We aren't greedy. We only ask for a $27 per month subscription and let you work with clients directly. No hidden costs, pure quality – that's it.
Pros:
Fees. We ask only for fixed monthly payment, $27. It's not 30% like 99designs or Envato Studio, it's not 15% or even 10% like in most places. You keep what you earn.
Customer support. We are personal. We are a small company consisting of 4 people, but we are all around the world, ensuring we can reply to you at any time.
No scripts. We've never written a support script. When you submit a support ticket, we help you personally and don't give you canned email replies.

Quality control. We maintain quality by hand-reviewing accounts. We want competitors to do all the crappy websites and you do projects you are proud of. We don't want you to undersell yourself.
No barriers. We don't get in the way with the clients. You deal with clients directly. You get paid by clients directly. As professional you know how to handle yourself working with clients, you don't need protection.
Good clients. We connect you with clients who want to work with professionals.
For Web Designers and Developers. AwesomeWeb focuses on providing expert jobs starting from graphic design jobs to web designer jobs and web developer jobs. Quality is our priority.
Cons:
We are small. We listen to how we can improve, but we don't have a big development team that can make quick improvements. Every dollar we've made so far has gone back into development.
We don't protect you from clients. We don't place money on Escrow to be the middle-man. You deal with the client directly.
You pay upfront. We considered offering free accounts and free trials but ultimately decided on $27 per month with a 90-day money back guarantee. This ensures high quality freelancers. Once you're in, we support you. It's impossible to support free users.
You can't reach out to clients yet. Clients contact you. They don't submit job proposals that you can bid on. In a way it's nice that clients choose to work with you, but you can feel helpless if you're not constantly reaching out to clients. We're building this feature now.
We built AwesomeWeb
For professional web designers and developers
If you're a web design professional in need for more clients…
Only 500 spots left at $27/month.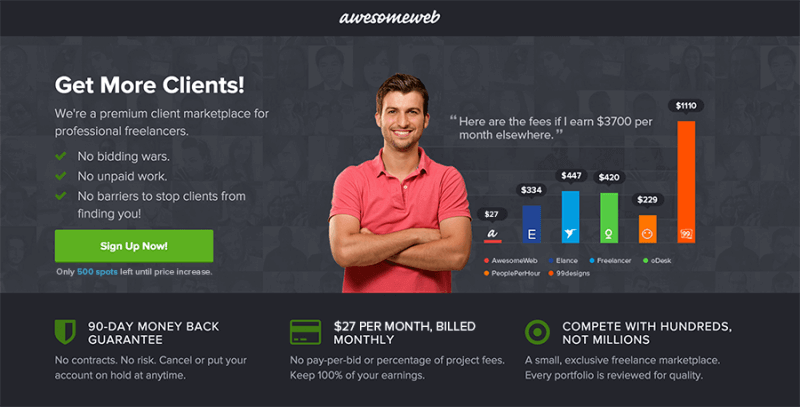 That's why we created AwesomeWeb job search website, to provide another, better way for you to find clients and work on projects you can be proud of. We'll be increasing our prices as we hit our member quotas. The next price increase is at 500 members. Lock in $27/month today.
What is your experience using different job websites?
These are the best job boards in our opinion. Now let's take a look at some more that can help you earn your salary.
---
Get Hired: 5 More Job Boards
Nowadays financial issues seem to be a common problem, with everyone complaining about what difficult situations they're in and how they have no money. This are some more job boards, that can help out. Happy commuting.
---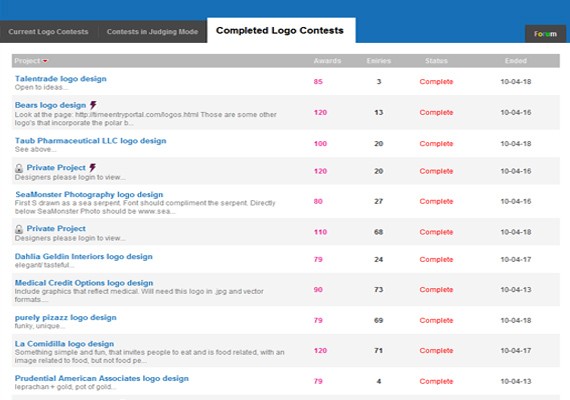 Pros:
Even if a quality logo requires a lot of time and work (including research, sketches and drawing) here a logo can be ready in 48 hours (but a competition can last as long as 6 days). A customer writes some lines about his project and the freelancers submit a jpg picture of their work. At the end the customer selects the winner which gives him the original format of the logo.They take a flat commissioning of 29$ for each project, which is paid by the client. The designer is paid via PayPal.
Cons:
Too few projects, this website and the concept itself are good but need some ads and promo.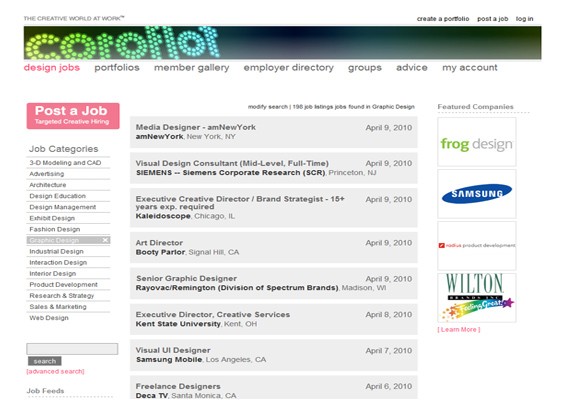 Pros:
In my personal opinion a place that allows you as a freelancer to present a portfolio is better than one without this feature. I listed Coroflot because of this option, even if it is useful only for designers.
Cons:
Many projects are only for developers.Another con: in order to post a job here you have to pay a lot (265$) and freelancers are free to bid.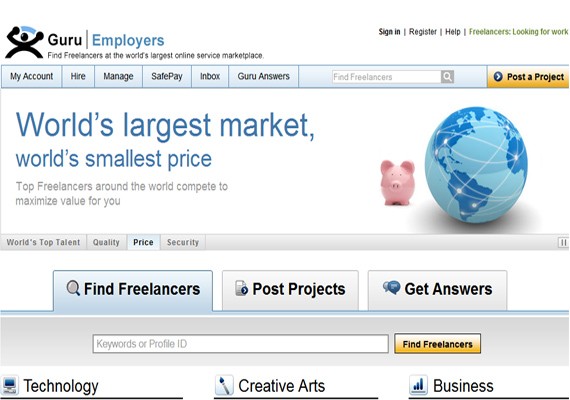 Pros:
This website has two ways of navigation: one for employers where they list all the freelancers available (they have also some good filters to find the appropriate ones) and one for freelancers that also has a good layout of their projects and a helpful assortment of categories. There you can find jobs in all fields; soon a blog will help you in your freelancing career on Guru.Freelancers are charged 5% or 10% of the project value, depending on their membership level (basic 10%, guru members 5%).
Cons:
As I was navigating as an employer I saw this title "world's smallest price". I believe that as a freelancer that is offensive, they could as well write this "we have a lot of losers, come on!". I understand the importance of publicity but morality is a must not an option. For freelancers they posted an interesting title "Be one in a million, not one of millions".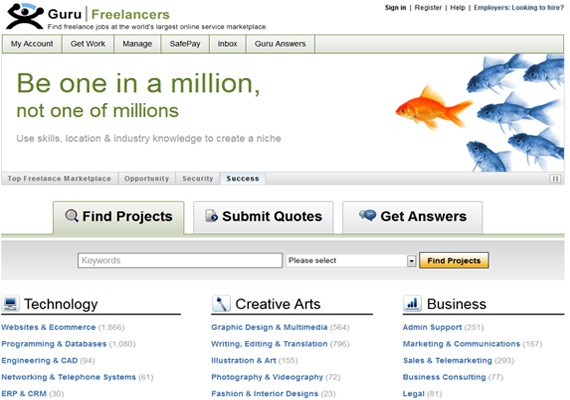 Pros:
Superb organization for employers and freelancers! With two or three clicks every job in your field is presented in great detail. As a personal opinion, the design of the website is very good. A very important advantage is that the offline contact is permitted, so a very long collaboration is encouraged.Surprise, everything is free!
Cons:
Freelancer and Guru take a small amount of money when you win a project, but to bid is free. iFreelance take a monthly charge for participation as a bidder.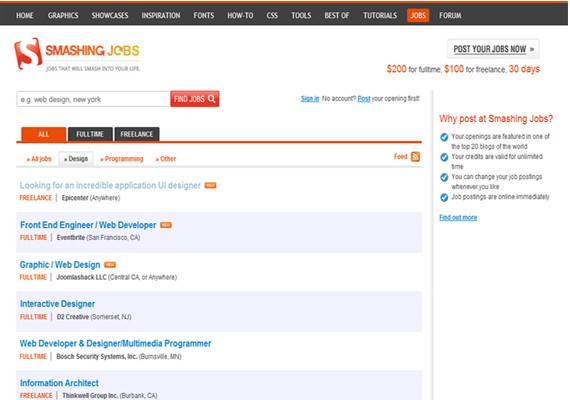 Pros:
SmashingJobs is a part of the well-known website SmashingMagazine. Here you can find some freelancing projects and also many full-time jobs. As a part of such an important online resource for designers and developers it is pointless to comment on the opportunities that can be found here. The prices are not shown, as they are agreed upon between client and provider. Also SmashingJobs has no profit from future contracts between freelancers and customers.
Cons:
SmashingJobs is perhaps not a market targeted at freelancers, but it has some jobs for them. Anyway if you can't find jobs her, you can at least find very good resources, articles and tips.
Freelancing is a tough profession, but hopefully these will help you to get more out of it and make your journey fulfilling. To make sure of it we are also covering how to get the best out of the sites listed above.
---
15 Tips for Freelancers: What to Do in Slow Days and Dry Times
If you work as a freelancer you will most likely have quiet periods sometimes. During holidays or just occasionally there will be a dry period where the projects are fewer. But do not fret! Here is a collection of useful things you can do to take advantage of the extra time and get more things to do!
---
Do you have days where the work just isn't there? Maybe your clients require you to work more in some periods and hardly have anything for you to do during summer or holidays. Optimally you would want a steady supply of projects during the year. Once you've worked freelancing for a while there's a good chance you will succeed on just that. But it takes some practice and long-term planning to be able to adjust this. Once you're there you will be having things to work with on a steady basis.
You probably won't be lucky enough to have it like that for quite some time though. Building up a steady, healthy pool of clients and projects takes time. Succeeding as a freelancer takes a lot from anyone and you need the ability to adapt.
If you just sit around feeling like a failure or worrying about the future once you have some days without work, you will ruin a lot for yourself. Instead you should have a list of things you can do to take advantage of the time to get things done. Here are 15 tips on what you can do on slow days and in dry times. I hope these are useful to you!
1. Work on long-time projects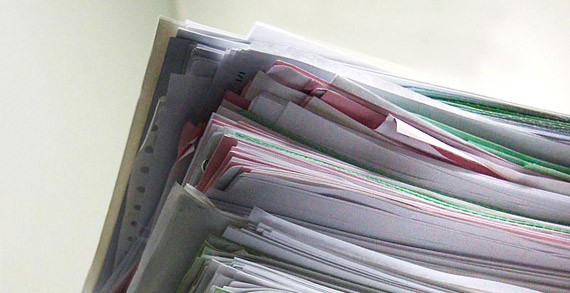 Picture by Richard Dudley
Not having any short-term deadlines coming up doesn't necessarily mean that you have nothing to do. Using this time when things are going slow to work on more longterm projects you have engaged in will save you time later on.
If you have any long-term projects going on you should work on them if possible. I've done this several times in the past, thinking that I had "nothing to do" for a few days just to realize that I had tons and tons of work that had to be done later on that month or a few months later. Having a deadline does definitely not mean that you have to wait until you close up on the deadline. It sounds so logic but can be easily forgotten.
2. Clean up
You computer, office space and more. Backup and clean up. If you have time and interest for doing a whole spring cleaning you should check out my post "Spring cleaning for Freelancers and Creatives" for some useful tips that can and should be used regularly all year round.
3. Look at your marketing efforts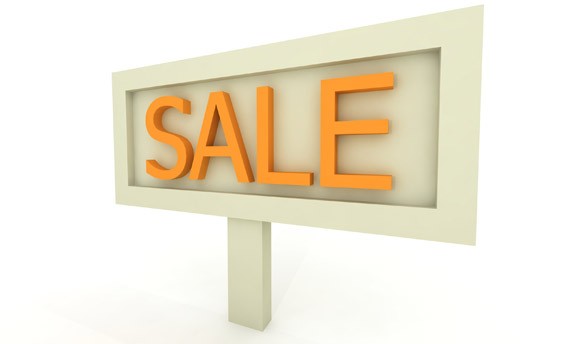 Picture bySvilen Milev
Find new ways to promote yourself. Try to think a bit different from what you've done before. Make sure you are represented in social media, make special offers, try new ways of advertising. Have a look at the money you've spent marketing yourself and decide if you think this is enough. Maybe you can do some adjustments here for the future that will help you get more paid projects throughout the whole year.
4. Look for potential "side-niches"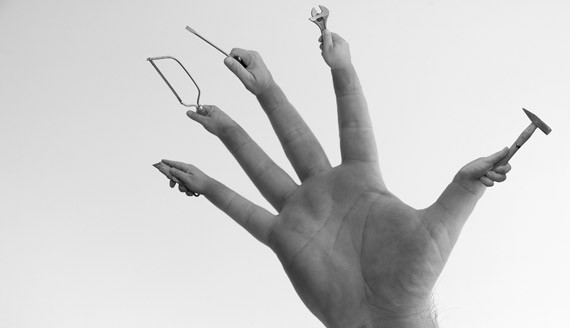 Picture by John Nyberg

Read other peoples blogs and websites and find out what they do. Maybe you realise that there are other things that can be part of what you offer. Don't let your mindset stop you in thinking of new ways of adding to your assortment of services. The brainstorming process around this can be very rewarding in many ways.
Examples of side-niches can be if you are a photographer experiencing slower times in the summer realizing that you do have the skills to do wedding photography or take pictures for newspapers and magazines. If you're a web designer maybe there are classes at a local school where they need a guest lecturer? The options are many, it just takes some efficient brainstorming and the ability to adapt to new ideas.
5. Selling "leftovers"
I keep coming back to this often in my articles, and will also make an own article on where you can submit these. Told in short, there are tons of stock-sites and similar where people can earn money from snippets, illustrations, flash-files, photos, logo designs and more. iStockphoto is an example is probably the best known site. Not only can you upload pictures there but also videos, illustrations, sounds and logo designs.
This isn't a guaranteed source of income in any way as people actually have to find what you've uploaded useful and be willing to pay for it. On the other hand though, if you have lots of files of good quality just collecting dust in your system, this option is better than just deleting them or leaving them there without getting to use.
There are people who make good money from these things and every dollar you make will be a nice bonus income. If you choose the right websites this is also great marketing for yourself and you can even get new clients this way sometimes. Another good thing about this is that once you've uploaded and tagged the files they will live their own life and be a source to possible "passive" income. Other pieces of work you can earn money from this way can be WordPress themes, articles, lyrics and backgrounds/wallpapers.
A tip within this tip is to also look at the option of selling some of these from your own blog/website. If you have good traffic on your site you can upload and sell some of these things from there. Could be worth a try.
6. Update your portfolio
Picture by Svend Damsgaard

Make sure your portfolio is updated with your best and recent projects. It's always a good idea to show that you are versatile aswell. This point is also a part of the earlier mentioned "Spring cleaning article" but you should aim to always keep your portfolio up to date, no matter what time of year it is. It can be a bit of work though, so use dry times to get the actual updating done if possible. It's an investment in your future.
7. Have a look at your overall efficiency
Look at past goals and see if you have reached them or not. Find new programs and routines to work even more efficient. Read up on freelancer related blogs and write down new tips to things you haven't tried before.
8. Make plans for the future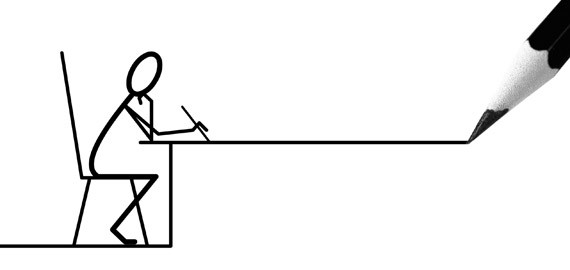 Picture by Zsuzsanna Kilian
Set goals for the future, preferably in numbers. That way it's easier to see if
you meet them or not later on. If your goal is 25 000 $ a year for example, break it down to months, weeks or days for easier evaluation. Set plans for looking into other things mentioned in this article, like side-niches, the possibility to sell stocks and so on.
9. Enhance Your Skills

In most markets the evolution is at high pace. It's always a good thing to take some time researching what's out there plus reading up on new trends and related topics. Online resources are endless but don't forget to read books and magazines as well. I spend a lot of time watching video tutorials related to programs I use, followed by practising what I just saw being done. It's never a bad thing to devote some time into getting better at what you do.
You will never come to the point where you are perfect but you can always get better than what you are. So don't let the lack of projects stop you from working with the programs you have.
10. Go through your Finances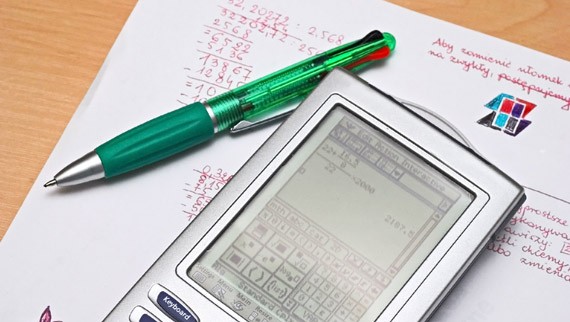 Picture by Kriss Szkurlatowski
Make sure everything is up to date regarding invoices, plans, savings and bills. This also means making decisions related to your current slow period. Do an overall evaluation of the current situation to see if you have to put more into savings to cover up for times like these. And as little as you may want to it can at times be necessary to look at the possibility of getting a part-time job if these dry periods are long and/or occur often.
11. Contact recent clients

Picture byAyhan Yildiz
This tip is one of the tips that many freelancers forget, but those who remember it often succeed. Contact clients you've worked for in the past and hear how they are. Many times this contact from you reminds them of things they have that need to be done.
They will also most likely love the fact that you remember them and keep in touch. As long as you don't cross the line of seeming desperate and annoying this tip can be what gets you that extra project you need right now.
12. Update your own blog/website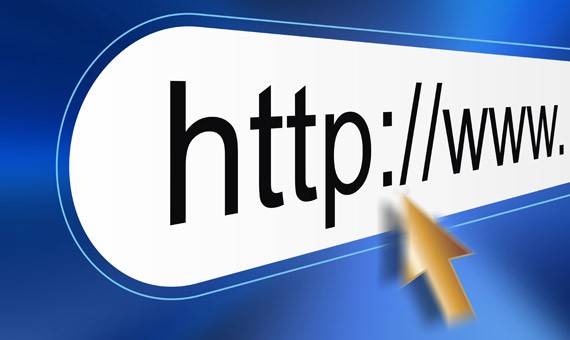 Picture by Ilco
If you have your own website/blog it can in busier periods be hard to get the time to keep it updated. If you want new clients and readers it's important that they see you update your website occasionally. Write up a post or more related to what you do.
Schedule the ones you don't publish right away for later and you have done something that definitely isn't a waste of time. I do this occasionally myself and it feels great to be on top of things this way.
13. Write !
Write about subjects that interest you. Being a freelancer there's a good chance that maybe some website might be interesting in publishing you as a guest blogger. Competition is usually hard but don't give up. If you write well and have a passion for what you write about it will shine through.
There are many websites that offer payment for guest blogs and/or a link back to you in the article so you can both get paid and get some valuable marketing at the same time. There are also websites like Constant Content where you can upload articles you've written on various topics and potential buyers can browse through them and hopefully buy them aswell.
You set the price and usual ranges go from $7 to 100$. Clearly worth a try in my opinion :)
Also there's always the option of making tutorials related to your trade. Several places pay for these aswell if they're well done. Remember that the more things you have out on the internet, the more chances you have of making new connections, getting new ideas or even making money directly from it.
14. Work on personal projects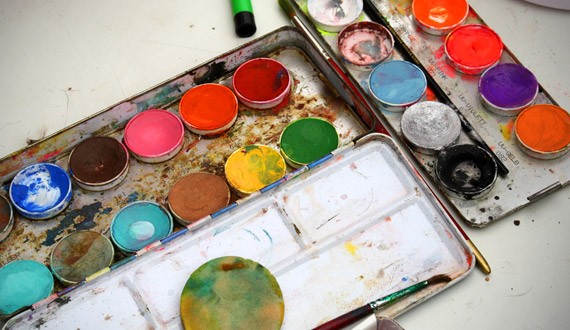 Picture by Luca Baroncini
Most of us have various open personal projects that we never get the required time to work on. It being your wedding website, some logos, cartoons, artwork, articles or other things. If you're having a slow week at work this is definitely something you should consider working on. Not only can it turn into something you can make money on and put in your portfolio but it will also inspire you. And the feeling of doing something you love is just priceless anyway.
15. Forums/Message boards
There are hundreds and thousands of forums and message boards related to freelancing, design, art, finances and so on. By registering to these and reading up on things you can find tips from others who are or have been in the same situation as you. You can also some places submit your work for reviews, ask questions and socialize with other members. You can get help, find new tips, connect with new people, get inspired and maybe find new clients. There are many advantages to get from this.
Those were my 15 tips for slow days and dry times.
I hope you found some of them useful and as always I would love to hear your feedback and your own tips in the comment section below.
Thank you for reading and good luck! :)
Now that you know where to look for gigs and what to do when the times get though, let's look at Ramit Sethi and what does he have to say about earning more money.
---
Ramit Sethi Explains How You Can Earn More Money As A Freelance Web Designer
Ramit Sethi is the New York Times best-selling author of I Will Teach You To Be Rich and the author of the popular personal finance blog I Will Teach You To Be Rich, which hosts over 250,000 readers per month. Ramit's advice has been featured in the New York Times, the Wall Street Journal, FORTUNE, NPR, ABC News and CNBC.  Ramit graduated from Stanford and co-founded PBwiki, a venture-backed startup. He's a man worth listening to if you want to make it as a freelancer.
---
Please introduce yourself to our readers.
My name is Ramit Sethi. I run a website called I Will Teach You To Be Rich. I wrote "The New York Times" best selling book "I Will Teach You To Be Rich", which focuses on how to manage and automate your money using psychology and systems.. And for the last few years, I've been teaching people how to earn money on the side using the skills they already have (e.g. web designers, photographers, project managers..).
What is your own experience with freelancing?
"My experience has been pretty varied:
I've freelanced as a writer.
I've freelanced as a marketing consultant.
I've done some freelance work for venture capital firms.
I've even freelanced as a private consultant.
Over the last few years, I've raised my rates from around 20$/hour to 3000$/hour."
Why did you decide to teach people about freelancing?
"I didn't plan to teach material on freelancing, but..
I went on a book tour on 2009. I visited a lot of different cities across the United States. In almost every single place that I went to I met my readers and asked them "What do you wish I wrote more about?". Almost all of them said "I want to earn more money. Yeah, I want to invest and do all that stuff, but I also want to learn how to earn more money".
I went back to my team and we started researching all the different ways to earn money (..negotiating a raise in your current job, getting a better job, freelancing, creating products and selling them online..) and from this research, as well as from my own experience, I think that freelancing is the most effective way to earn more money (especially on the side).
It's also interesting, because a lot of people have this delusion of passive income. They believe "Oh, I don't want to trade my time for money! I just want to make passive income!", but if you ask these people "Alright, so how is it going, how much have you made?", almost none of them had made any significant amount of money. However, with freelancing you can actually take your existing skills and earn a fairly significant amount of money, like many of my students who are earning thousands of dollars a month on the side while having full time jobs."
How exactly do you help your students who are web designers?
"A lot of web designers feel frustrated. They're getting these terrible clients who don't want to pay and are saying things like "Why would I pay you, I can just go online to some theme site and get it for 20$". They're getting these terrible projects that require a ton of work for not that much money. Moreover, they spend most of their time chasing new clients. As you can see, it's very frustrating for them.
What I help my students to do is to first narrow down who they're targeting. Many web designers have a funny idea that they should target as many people as possible, cast the widest net, because then they can potentially get more clients, but, counter-intuitively, it's much more effective to really narrow down who you're going after.
I'll give you an example. Let's pretend that you're a new mother. Let's pretend that you just had a beautiful baby son and you want some photos taken of you and your new son. Who are you going to hire? Are you going to hire John Jones, who takes photos of babies, animals, barnyards and cars? Or are you going to hire Richard Johnson, who specializes in baby boys between the ages of one week and three months. Who are you going to hire? It's obvious that you're going to hire the person who specializes in that and you'll be willing to pay more, because the second photographer understands all the particular unique challenges and ways to make a baby boy look beautiful.
The same thing is true in web design: if your client just wants a random web designer, that's probably not a good client for you. It's hard for people to get that it's okay to say no to the wrong clients, but once you'll really internalize this, you'll be able to focus on better clients, work with fewer clients and charge them more.. And they will be happy to pay!"
Agota's note: Here's a case study about one of Ramit's students, a   20-something web designer Mike, who earned extra 6000$ in eight weeks by using some of the Ramit's techniques.
Okay, so before we get into the freelancing stuff.. A lot of people, especially creative types, hold this belief that "money is evil", which prevents them from earning more and living the life they deserve. What would you say to people who want to overcome this limiting belief?
"My suggestion is:
Look, think about something that you have paid for that you love. Maybe it's that lipstick you buy. Maybe it's that restaurant you go out to. Maybe it's somebody who helps you clean your apartment, or does your laundry, or makes the product you love, whatever. Think about how happy you feel when you pay. You know, there's always one or two things in our lives that we'll pay anything for, right? Well.. Why can't that be you? Your clients will be delighted to pay you if you can help them solve their problems, make more money, save time or get more clients.
When we have these invisible beliefs we often believe that we're cheating someone and that there's only a limited amount of money in this world, so we're taking it away from someone. However, if you're actually helping your clients, if you're putting them at the center of your business, you're actually helping everyone create more. Not scarcity, abundance! You're actually helping them get more clients, create more revenue, save more time. They're happy to pass a small percentage of that to you. Get three really high value clients and watch and observe as they're more than happy to pay you, because you are solving their problems.
Also, in order to conquer this limiting belief, study people who are successful and don't surround yourself with people who think that money is evil.
..by the way, I cover this in a lot more details in my Chase Jarvis video, you can watch it here."
Okay, great, so back to freelancing.. Most people who have full time jobs and family responsibilities are crazy busy already and they don't want a second job on top of all that. How can these people find time to freelance? Honestly, is it even realistic for them?
This is a great question.
In my research of over a hundred thousand people, when it comes to earning money, there are two biggest excuses that people have:
Excuse No.1: "I don't have an idea. I don't know what I should do to earn more money."
Excuse No.2: "I don't have time."
Honestly, I don't accept that excuse. Most people can easily scrape together 5-10 hours, even if they have families, even if they have full-time jobs. I'll give you three ways how you can do it, three ways how you can freelance even if you have a family, even if you have a full time job:
1. Implementing The Retainer's strategy.
One of my students, Dean Soto, actually has a very demanding full-time job in a technology industry, as well as a family with children. He didn't want to take away from his family time, but he also knew that he wanted to earn a little bit more money to provide a better lifestyle for them. He took that Earn1k module on pricing, where we talk about how to charge in different ways, and he implemented The Retainer's strategy. Now, what this does is he basically works with the best clients, who don't need him at any particular time, they just want him to get things done. This way, Dean gets to come home from work, play with his family and still earn money on the side by spending about an hour every couple of nights working for his clients. He can do that early in the morning, he can do that late at night. His clients don't care:they only want him to get things done. That allowed him to earn thousands and thousands of dollars. That's one way, implementing The Retainer's strategy.
2. Optimize your time.
The second way is to optimize your time. We teach this in Earn1k. Most of us waste hours and hours per day. HOURS! Did you know that the average American watches several hours of TV everyday? Needless to say, there are a lot of ways to optimize our time.
There's a whole bunch of time management strategies that we outline, but in general, I'll just say, could you find a way to save 30 minutes a day? Are there certain things you could do, for example, could you batch certain things, so you would do them all at once instead of spread out? Could you cut back on one thing that you're doing that is not very productive? Could you wake up 30 minutes earlier? Maybe you could pay someone in order to outsource something that you do? Let's assume you're making 50$/hour (I'm just making up a number here). Paying someone 10$/hour to do the same thing, or to do, let's say, your laundry, can be a very effective time arbitrage. So that's No.2, optimizing your time.
3. Work for higher end clients.
This is what I push my students to do. Many of web designers reading this (I know, because I've spoken to so many) know that it can be really frustrating to have to spend hours and hours every day on a project when you're only getting paid a tiny amount for the work that you're doing and you're not getting paid what you deserve. Well, part of the reason for that is that you're working with the wrong clients. My students who are successful and go through the program find that they're spending the same amount of time (or even less), yet making far more money. Why? Because they're working with clients who are happy to pay them their asking rates. So, it all comes back to how you're helping the right clients find success.
..so you're saying that it's possible to earn a decent amount of money with only 5-10 hours a week (decent being more than 100$/week) ?
"Absolutely. Oh, much more, depending where you live, much more than 100$/week. My students are doing exactly that. You can see it for yourself here, it's a list of some of my students who have earned a significant amount of money on the side."
Let's get into "how-to" part. What is the very starting point for someone who has a full time job as a web designer and wants to start earning money on the side (..and maybe someday switch to full time freelancing)? What's the very first thing to do?
"Start by understanding what skills do you have that someone would be willing to pay for and who these people might be.
This is a big foundational thing that many people miss. They start off by saying "Oh, I have this idea, I'm gonna start by getting business cards and setting up a website!". This stuff happens much later. What matters first is being able to find those clients that might pay and really talking to them, listening to them, finding out what their big challenges are. This is where customer research comes in.
This is why my students are able to charge so much: a lot of them go from charging 10$/hour or 15$/hour to charging over 100$/hour. The difference is that they start doing a really deep research. They ask questions like (let's say they're looking for web design clients): "Why do you want a web designer?", "Have you already hired one in the past?", "Did it work out?", "Did it not work out?".. They'll also do a research on their market: "Who are the other designers who are doing what I want to do?", "How much do they charge?", etc. They're not just walking and talking about their idea.
The client doesn't care about you and your skills: the client cares about how can you help them hit their business goals. You need to focus on what THEY want and what you can do for THEM. You can use my Briefcase technique for that. Once you can do that, something amazing happens: price becomes a mere triviality. A lot of people are concerned: "Oh my God! How can I charge 25$/hour when everyone else is charging 10$/hour?!". Well, when you can figure out what the clients want better than they know it themselves, you can charge a tremendous amount and the clients is actually happy to pay. Those are the first steps that you take."
How can web designers niche it down and define their ideal customers? How niche they should target?
That's a great question. In general, they should niche it down more than they are. When I ask you "Who's your ideal client?", you can't just say "Someone who needs a web page or a small business owners". That doesn't mean anything. That's everyone. How are you supposed to find those small business owners?
However.. What if you said: "I want to find small business owners who run information product marketing companies, doing revenues between 100k – 1mil per year."? Well, guess what? It's much easier to find those people and, by the way, those people are willing to pay, because you have skills that can help them earn more revenue.
We have this technique called Pay Certainty technique when it comes to niching it down. It's a very simple principle which you can use right now. You know how a lot of web designers don't know who they're serving, so they're just serving everyone? Or you have web designers who will say: "Oh, I want to go do web design for non-profits"..and they almost never make any money? That's because they haven't used something like this.
Here's what web designers can use right away:
I'll come to you and I'll say: "Who's your customer?"
You say: "I want to serve non-profits who want a new web design".
Okay, great, we have two questions to ask:
Do they have the ability to pay?
Do they have the willingness to pay?
Let's try to test this. Do the non profit clients have the ability to pay? No! They really don't' have that much money, so probably not. Do they have the willingness to pay? No! They don't want to pay someone for web design, really. They want to trade or barter or just get it for free. So they fail the pay certainty technique.
..but what if you say: "Hey, I want to find a company who needs an improved design, they're a small business in an automobile industry and they need an improved design to sell more cars. Oh, and they do revenue between 100k – 500k a year.". Do they have an ability to pay? Yes, they make 500k a year. Do they have the willingness to pay? Yes, they want to make more money! They're willing to pay a little bit. THAT is how you start niching it down..and that's how you spend less time getting more clients.
What would you say to people who are just starting out as freelancers and are afraid to lose opportunities/lose customers by niching it down and think that they should take everything that comes their way?
It's a classic fear and it's one of the quickest reasons why most web designers don't really earn what they should.
My simple answer is: try. Try it for one or two months and see if it works. Just try it, if it works, great! However, if it doesn't work, if you find it challenging to find clients who are willing to pay what you're asking and you find it difficult to raise your rates, then perhaps it would make sense to try a different way.
I can tell you that this isn't just something that I've used, this is a classic marketing principle and thousands of my students have also used it to earn significant amounts of money. It seem counter-intuitive, because you're saying "No" to people, but..
Think about it in a different way . Think about as if you are looking for a relationship. Do you just go out and say: "I want to marry EVERYBODY!" or are you a little bit more selective? You don't go after anyone who has two eyes and a nose. You say, "You known, I've certain values, certain things that I look for in a man or a woman". You try to find out whether you are a good fit for each other. I think so many web designers try to focus on everyone instead of focusing on the right people because they lack self-esteem, as well as marketing skills.
..by the way, I do this with my own courses. One thing I do is I don't try to appeal to anyone: I actually don't allow people who have a credit card debt to join my flagship courses. Almost nobody does that. Not allowing people with a credit card debt join my courses costs me hundreds of thousands dollars per years.
I do this because of these two reasons:
I think it's the right thing to do. I don't think that people with my credit card debt should be joining my very expensive courses. I think they should use my book or my free material to pay off their debt first.
It shows people that I don't want everyone's business, I just want the right business. When you do that, you actually stand for far more than just money..And, ironically, you can actually charge much higher rates by focusing on the right people.
You always say "Get your first 3 paying clients!". How can web designers do that? How do you actually go and get those clients?
There are three most important things:
1. Eliminate time wasters.
So many web designers just waste their time. They do things like get on Twitter, create a Facebook page and make business cards. How does any of those things help you get clients? They don't. In most cases, none of these things help you get clients.
You think client is going to randomly find your Twitter page and then decide to pay you thousands of dollars? That's not how it works. I know, I have over 30 000 Twitter followers. So, eliminate time wasters and focus only on the things that are going to get you your first three paying clients. When you start setting something up, ask yourself: "Is this going to help me get 3 paying clients?". No? Skip it. Do it later.
..for example, a lot of people want to build a massive website that's going to take them three months. Skip it! You can set up a simple page or not even have a website. Well, web designers probably need websites and they need portfolios, but for other folks, they don't need that. Do you really need business cards or can you just point them to your website? You get the idea.
2. Do your homework.
Many people are guilty of what I call the "I, I, I" syndrome. They walk up to their clients and say "I can do this, I can do that..". The client doesn't care about you. They care about themselves, so what can you do to help them? Have you studied their business? Have you already come up with a list of suggestions of how you can help them?
One of the most powerful ways to get a client is this: you walk into a meeting, ask about their challenges and then pull out a sheet of proposals that you've made from studying their website. This is called The Briefcase technique.. And it has closed people massive contracts.
3. Reach out to them directly.
Don't wait for them to come to you, go to them!
Once you've identified your clients ( as in "Information product marketers who are doing 100k-1mil in revenue every year",etc.), then you know where to find them, what they read, what sites they are on.. You can reach out to them directly and say:
"Hey, I'm a web designer, I wanted to see if there's any possibility of me helping you out with few things, I'm more than willing to give you some suggestions on how to improve your copy..by the way, I have done this for another clients, who recorded a 55% increase in revenue.".
Whoa, that's pretty compelling! The clients will definitely take your call and now you can talk to them, listen to them and perhaps make some suggestions.
That's how you can go about getting your first three clients.
..by the way, there was this concept of features vs. benefits which has helped me tremendously in getting new clients. Maybe you can explain it to our readers?
Most people focus on features.
They say: "Here's what you get with my web design service: you get a hosting account, you get ten pages design, you get this, you get that".
Well.. The client doesn't care!
What do the clients want fundamentally? They want to make more money, they want to get more clients, they want to spend less time, they just want it handled.. You can find this out by talking to them and doing research.
..by the way, this is a survey that I actually used to drive well over a 100k in revenue, your readers can check it out here.
This is where you start doing your homework. You figure out what it is that they want and use it to present your services as a benefit. So, instead of saying "You get 10 web pages", you say: "Look, my goal is to help you increase the number of subscribers by 25%" or, better yet, "My goal is to help you increase the revenue by 15%". That is a benefit. Nobody cares about how many pages it is, or how much time you're going to spend on it or what software you'll use. They don't care about all that. They want more money, more clients, in less time. Focus on what THEY want, not what you want.
Many freelancers find it very challenging to decide what to charge for their services. When to work for free, when to charge and what to charge?
Let's start by talking about working for free.
You know, I actually believe that working for free can be great if you do it for the right reasons. I've worked for free for many people and it has helped to accelerate my career a lot, but..
We're all too well aware how often creative people get taken advantage of. You know, they'll go and work for someone for free and they'll get nothing out of it. Moreover, the free guy wants more and more and more and he gets mad when you don't deliver. It doesn't make any sense. So, here's what I would suggest..
Here are a couple of good reasons to work for free:
1. When you want to build up a portfolio.
Here's what you can say:
"You know, I normally charge 75$/hour, but I really like your project and right now I'm looking to build a portfolio, so I'm happy to work on this for free for two weeks. All I ask is if in at the end of those two weeks I do an extraordinary job, that we discuss going back to my normal rate".
That's a good way of positioning yourself as a trusted high end provider, but also doing some free work to let them see how good you are.
2. When you want to work for someone who's a connector.
A connector is someone who you might do some free work while you tell them upfront:
"Look, I'm willing to work for free, but my goal is if I do an extraordinary job for you, I'd like you to recommend me to three of your friends".
People have actually done that for me and I've sent them so much business that they didn't know what to do with it. The same thing for some other of my friends, somebody worked for them for free, these connectors connected them to multiple clients. However, you always have to be upfront.
..so you're saying that it's better NOT to work for free indefinitely, without that upfront agreement?
Correct.
Okay, so the next thing is how much you should charge.
You can find this out by finding out what your competition is charging. Again, if you think that your competition is every web designer in the world, you have to go much narrower than that. It pays to know who your competition is and what they're charging. I explain how to do this in my Earn1k course.
Also, focus on the value. For example, if you come to me and say: I'm going to increase your sales by 15%", you can charge me anything!.. and I'll pay it, as long as you actually deliver. So, the better you are, the more examples of successes you have in the past, the more you can charge.
Let me just put it this way: I told you what my hourly rate is, right? I'm not charging that to everybody, in fact, I turn away a lot of people who can actually afford that, because I only work with people who I think I can add a lot of value to.
Think of your favorite restaurant. The restaurant where you go and there's always a line at the door. They probably could squeeze in few more tables, but they don't, because they don't care about serving everyone, they want to only serve the clientele they want.
When you start positioning yourself as that, not just a commodity designer, but someone who these clients are lucky to have because you're so skilled at what you do, then you can start at the top of that range to let them see how good you are.
You've mentioned that you've increased your own rates significantly over the last few years. How can freelancers increase their rates over time? I bet a lot of people are scared to raise their rates.
It's interesting how many of the questions are about fear, isn't it?
There's fear in charging a reasonable rate, there's fear in raising our rates, there's fear in focusing on niche customers and turning away other clients.. However, fear is not a good way to run your freelancing career.
The very best freelancers know precisely who they are targeting and they're very comfortable with saying "You know what, you' re probably not the right fit for me". Isn't it interesting that so many web designers run their careers instead of actually studying people who have done it really well?
I mean.. Let's just challenge you: when was the last time that your freelancing friends systematically studied the best freelancers in their field:talked to them, took them out for coffee, studied their websites to learn how they charge and position.. When was the last time they did that?
..I think they haven't done that all..
Yes. They're governed by fear instead. It's not a good way to go through life and certainly not a good way to go through your career.
Here's my suggestion how to raise your rates over time:
I had a young woman who worked for me. She started by doing some pretty basic stuff, but over time, she was so good at what she did that she started asking me: "Hey, what else are you doing, what else is going on in your business, how else can I help?" and she started doing several other things. Over time she added so much value to my business that of course I ended up paying her more, I ended up paying her tens of thousands of dollars more. Why? Because she added value to me, the client. She made my life easier and she showed the ROI.
Here's something I want to say to freelancers and web designers in particular: you're not just designers, you're solving their problems. So, for example, if you find that they need help with their copy writing, either you can do it or you can refer them to someone who can. You're solving their problems. Maybe they need help setting up and e-mail management software. You say: "Oh great, I know how to use Aweber" (or whatever you can), set that up and of course charge them. They're happy to pay. Remember, you're not tricking them. They're happy to pay. Somebody who talks about it very well is a guy named Jay Abraham, he's one of my mentors, he says: "Don't just talk about YOUR services, put THE CLIENT at the center". So, if they need something, figure out if you can offer it or if you know someone who can. After you do this time and time again, your client will think about you as their problem solver .. And that is an enviable position to be in.
Is there a way to systematically expand your client base once you got your first 3 paying clients in order to make sure that there's always freelance work available?
There's a way. It takes a lot of work, but there is a way.
The best freelancers I know always have a waiting list of clients. They actively turn people down, because they're not the right fit, or they're not willing to pay, or they just don't have time. Now, I don't want this to sound intimidating, because if you're first starting out, it can seem insane to have a waiting list of clients. However, all of this are simple steps taken day after day and applied systematically. So, how do you do that?
You get those 3 paying clients.
You decide whether you want to charge your existing clients more or you want to get more clients.
You ask your clients for referrals. "Hey, I just did a terrific job, helped you increase sales by 15%, or helped you to hit that deadline on time, I'd like you to introduce me to 3 other clients, can you help me with that? I'd really appreciate it."
That's how you get more clients.
There are several other sophisticated ways, like partnerships, referrals, constant lead generation, etc. Anyway, there are plenty of ways to get more clients once you got 3, 5, 7, clients. It's actually much easier to go from 10 to 20 clients than to 1 to 3 clients. We cover all this in Earn1k.
Talking about clients.. Many freelancers, especially those who are just starting out, waste a lot of time and energy working for really bad clients. Is there a way to know in advance that a client is going to be a time waster? What are the danger signs?
Well, first of all, a lot of creatives get taken advantage of by people and yes, we can blame them, but really, we need to blame ourselves. When was the last time someone in a creative world, like web designers or photographers, actually took time to learn how the business works? Instead ,a lot of creatives insist "Oh, I just need to get better at my craft and then the money will come".. Well, that's not how it works! I made these mistakes too, but if you simply expect the right clients to find you.. That's not how the world works. That's why I teach what I teach: I'm so frustrated of creative people getting taken advantage of.
Here are three ways how you can recognize and avoid bad clients:
1. Observe whether the client is clear about the project.
Bad clients often spend enormous amounts of time talking about the project instead of actually focusing on what needs to be done.
What I suggest is that you have a very clear questionnaire and a set of guidelines for your potential clients. This actually comes from studying the most successful freelancers. The best people have limited time, so they ask potential clients to fill out a questionnaire which shows that a client is serious. Don't get on the phone for no good reason, just to chat about the project!
2. Mention the ballpark of certain work you've done in the past.
It's okay to mention the work you've done in the past and what you've charged for it, because if you are charging 15 000$ for a project and the client has 500$ budget in mind, you need to find that out relatively soon. It doesn't mean that you have to put it on your website or that you need to ask about it on your first call, but you need to be honest with them about the type of work you do.
3. Be very clear about what you're going after.
It always comes back to your clients. Are you going after anyone? Or are you using things like Pay Certainty technique to eliminate 90% of time wasters and find people who have the ability and willingness to pay? When you can do that, you're working with a much smaller group of people who are way more qualified.
I'll give you a simple example:
I have 300 000 readers a month. However, when I did a  launch a couple of years ago, I made something like 80% of my revenue from my small list of 2000 people.
Let me say this again: I have 300 000 readers a month, but when I did this launch, I made 80% of my revenue from my small list of 2000 people.
In other words, going after the right people can be dramatically more effective than going after everyone.
I bet quite a few people would love to eventually become full-time freelancers. How can someone go from having a full time job and freelancing on the side to freelancing full time?
Good question.
I love the idea of freelancing on the side because it's not as risky as jumping out and starting something on your own. I think that if you have a full-time job, it's a great idea to spend little more time getting some clients on the side, because you can actually de-risk your own situation. Think about it: if you have a full time job and you're fired or laid off, that's it, it's 100% of your income. However, a lot of my students have 4,5,6 sources of income, so even if they're laid off, they still have have revenue coming through the door.. Also, they can still manage their time very well, because they're working with their best clients and putting in as much time as they want.
Here are the three things I'd suggest in regards to making the transition from having a full time job and freelancing on the side to becoming a full time freelancer:
1. Get more clients
I want to de-risk my situation before I make the jump from a full time job to a full time freelancing. That means I want multiple clients: not one, not two, but three or more clients paying regularly.
2. Have money in the bank
I want to have money in the bank. I want at least a few months worth of money for those cold winter days, because sometimes you just don't have any clients, so what are you going to do? You need some savings.
3. Make sure there's a consistent upwards trajectory
Well, if I only had three clients for the last six months and I can't get a fourth one, that's not a good situation. I want to get more and more clients paying more and more to me and me delivering more and more value, because that means that I really understand how to get more clients and deliver more value.
Last, but not least, maybe you could tell our readers a little bit more about your course on freelancing? Who is it for and who it is not for? What they should expect? Where they can find more information about it?
"When I went on tour to promote by book, the question readers asked again and again, in every city, was 'How can I earn more money?'
I committed to teaching my readers the system I used to make money on the side and raise my rates to $3,000 an hour.
Like successful personal finance, the way to earn more money on the side is to follow a step-by-step system that other freelancers and businesses have already proved works.
I developed my course to help people to get their first three clients and earn $1,000 a month on the side because I knew from my psychology research those first steps were the hardest.
Since then, I've tested the course on thousands of students who followed the steps to earn more money, pay off debt, and even quit their day jobs and go into work for themselves.
If you want to learn more, check out http://earn1k.com/ where I give away my Idea Generator Tool and show people how to take the first steps toward making extra money on the side. The tool is free if you subscribe to my newsletter."
---
Conclusion
Well is been a long ride but hopefully worth it. We are trying to get the best advice's to you and get the best out of you, so that you can and believe us, you can make money from something you love to do. Keep striving and good luck until next time.
This post may contain affiliate links. See our disclosure about affiliate links here.