Banner ads made simple – That's the Bannersnack promise, and the app delivers on that promise.
Any new tool in your design arsenal must excel in areas where other programs are lacking. Bannersnack reduces your time investment when making animated and static banner ads or social media headers and other images.
Banner Ad Problems
Designers must address a range of issues when designing banner ads:
Clients want everything done today
Clients want multiple sizes of banners
All banners must be responsive
Clients require banners in numerous formats
Animated banners are challenging to make
Finding templates to base a design on
Clients want you to use their fonts and photos
You need analytics and heatmaps
Bannersnack addresses each of these problems and allows you to meet client expectations quickly and efficiently.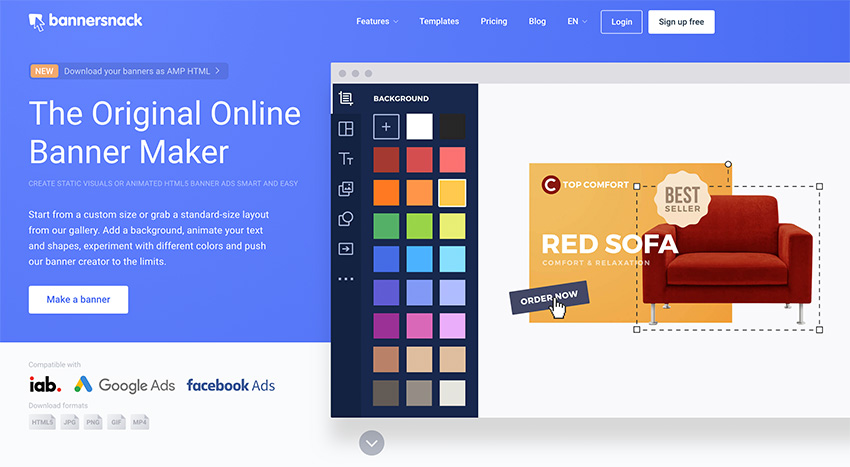 Check out Bannersnack for yourself to see everything it can do. (Hint: All of the above)
Short Deadlines
All things are possible if you use the right tools. Bannersnack lets you produce more designs in less time, meaning you earn more and clients are happy with your fast turnaround time.
Template-based design can save you hours on a project, while the results are of similar quality to designing from scratch. There are thousands of Bannersnack templates, and each has been created by professionals. You can search by user category to narrow the choice and quickly find a template you can adapt by using your own photo and font choice.
Bannersnack's templates cover a wide variety of banner ads and social media posts.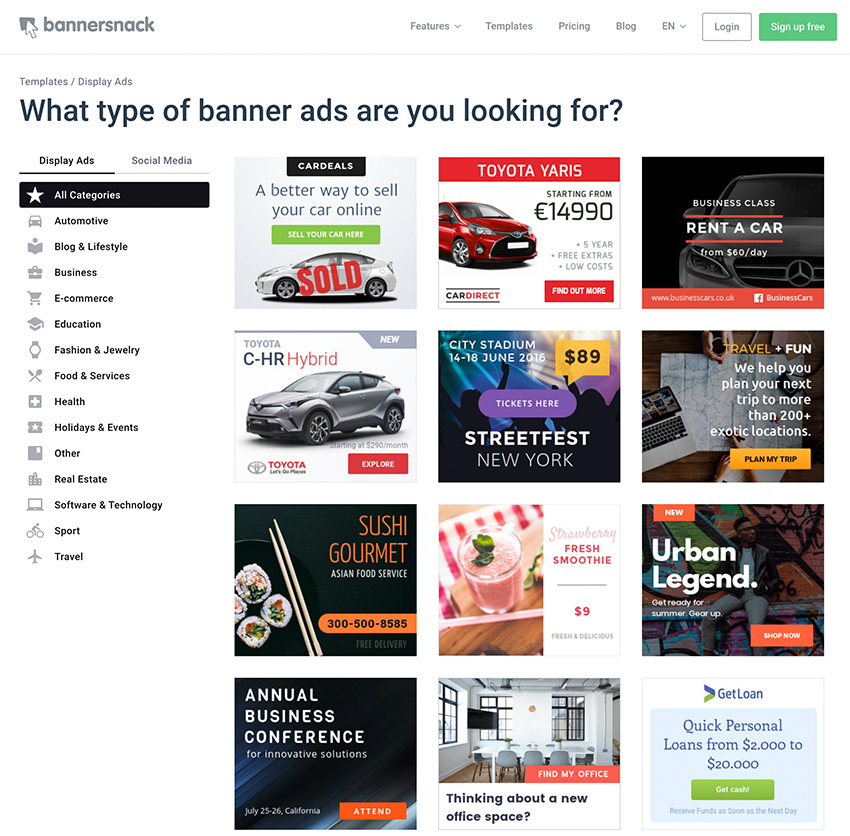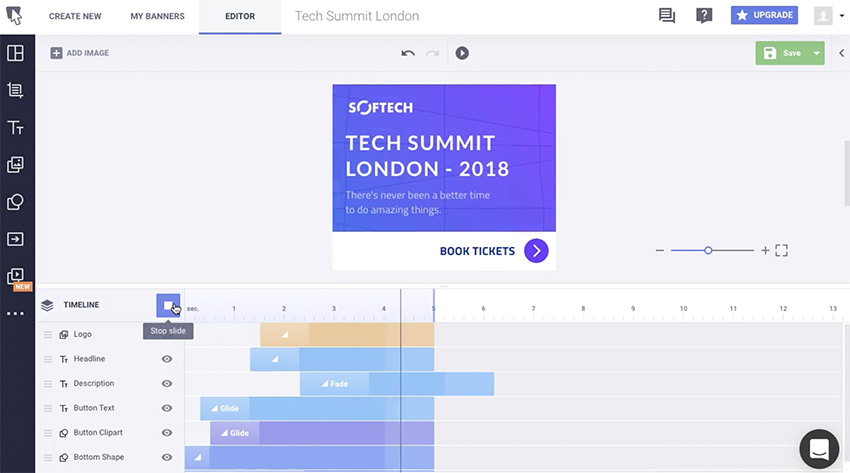 When you examine the templates above, the quality of the designs leaps off the screen at you. These templates will work, and no client will know you haven't done their project from scratch.
Sets of Banner Ads
A Pro-Bannersnack subscription includes the use of an ultra-simple banner generator tool that lets you produce sets of different-sized ads based on one design. Imagine the time this would save you. Imagine how happy your client will be when you send a link to preview your work in a seemingly impossible timeframe.
Responsive Ads
Everything you design in Bannersnack is responsive. This allows your users to see ads that are optimized for their device and screen size.
Straightforward Animations
Just as video is more effective than still images, animated ads work better than static ones in some situations. Clients will need to run split tests to determine whether static or animated ads have a higher click-through rate in their market. If you can produce animated ads quickly and cost-effectively, clients are more likely to test animated versus static ads.
The key is to be able to produce animated ads without breaking the budget. Bannersnack has three methods you can use to achieve this:
Pre-set animations
Custom variables
Magic single-click text animations
Pre-set Effects
With 32 pre-set transitions including fades, blurs, and bounces, you'll be able to produce ad animations very quickly.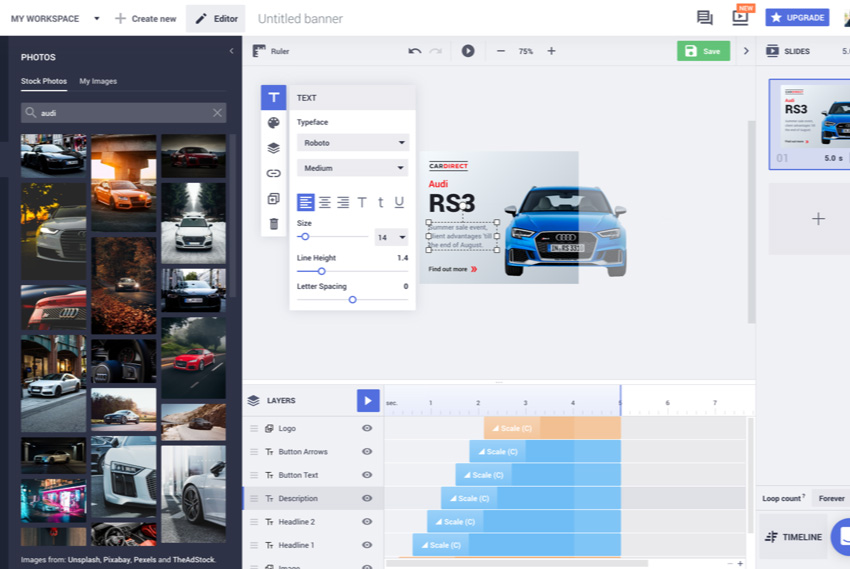 Custom Effects
If none of Bannersnack's built-in pre-set transitions meet your needs then use custom animations to find an animation that works perfectly.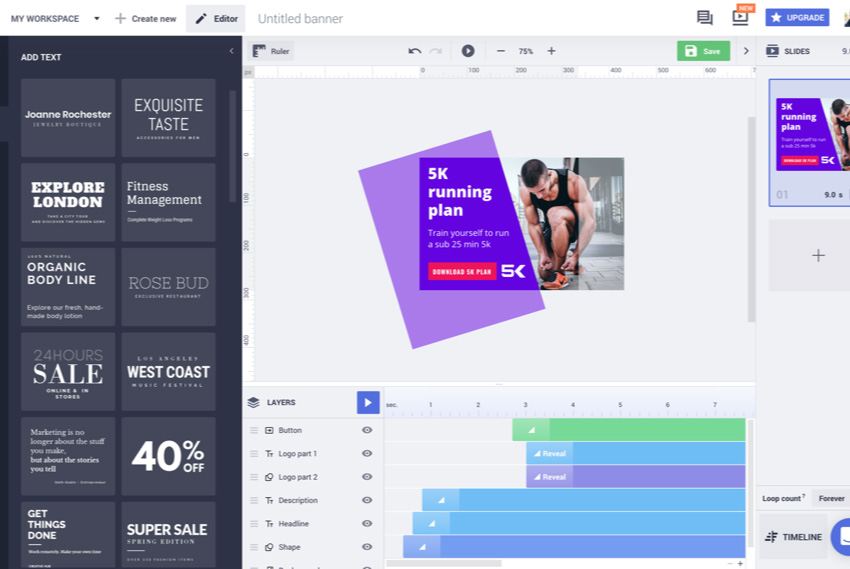 Magic Single-Click Animations
The "Magic" animator is perfect for simple text transitions, with 12 pre-sets to choose from.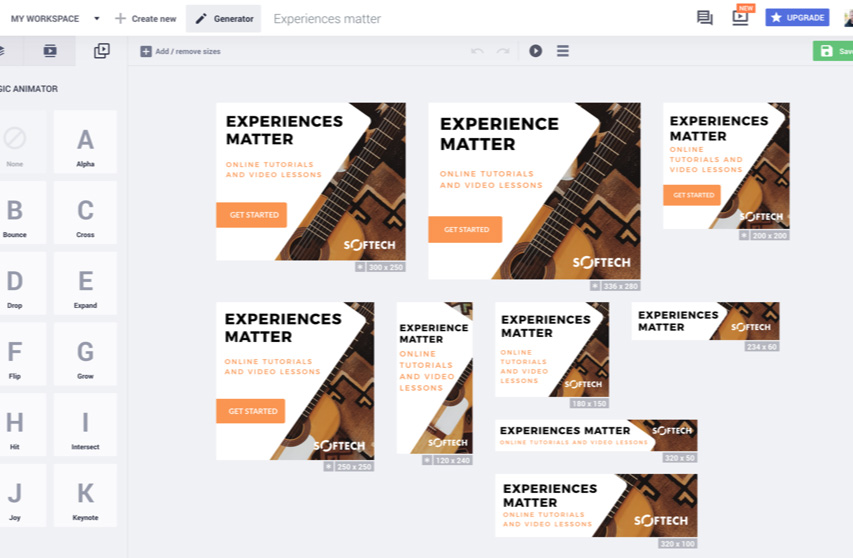 Customizations
Every client needs ads that are unique. Bannersnack lets you import clients' images, or you can use photos from free photo sites in both banner ads and social media headers or posts.
Similarly, ads can be customized with any font you or your client own, or any web font not already included in the extensive library of Bannersnack fonts.
AMP HTML
Speed matters. If ads are slow to load then the user will close the page and go elsewhere. AMP HTML ads solve the speed issue, meaning more users see the ads and your client is happier. With our AMP-compatible ads, you can create them quickly and easily without touching any code.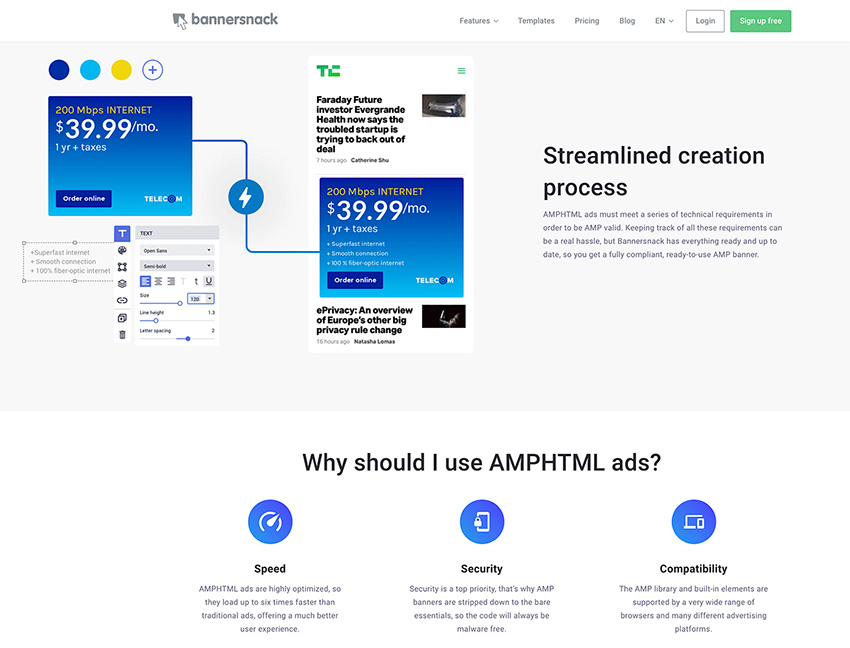 Bannersnack Subscriptions
The table below shows the main features of each subscription level.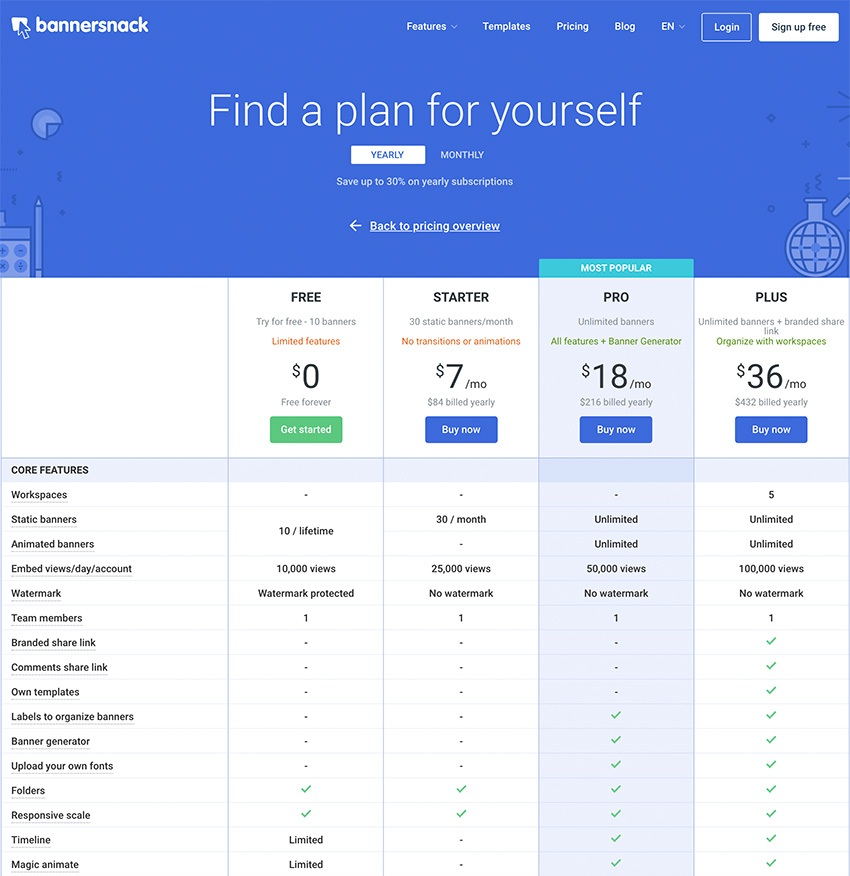 Bannersnack also has pricing plans for teams, if that is what you need.
Summary
Bannersnack is a productivity tool for professional designers. It does one thing and does it better than anyone else: banners.
Massive programs like Photoshop have their place on any graphic designer's computer but single-purpose programs like Bannersnack often offer shorter production times in their specialty areas. This is the case here. Bannersnack excels at producing animated ads quickly, allowing you to run split tests quickly and without over-running your client's budget.
This post may contain affiliate links. See our disclosure about affiliate links here.