Looking for beautiful vector icons for your next web design project? Every website in the making could use some icons to help spruce things up a bit and add visual interest. Even subtle icons draw eyes to your UI and help users navigate.
And SVG vectors scale to any size, which means unlike PNGs and JPEGs, they'll never get blurry if you make them smaller or larger. Place them anywhere throughout your site, and never worry about them looking bad on other devices and screen sizes.
If you want to add icons to your website design, here are some of the best places to find them. Just make sure to check the license on each to see if you'll need to include attribution.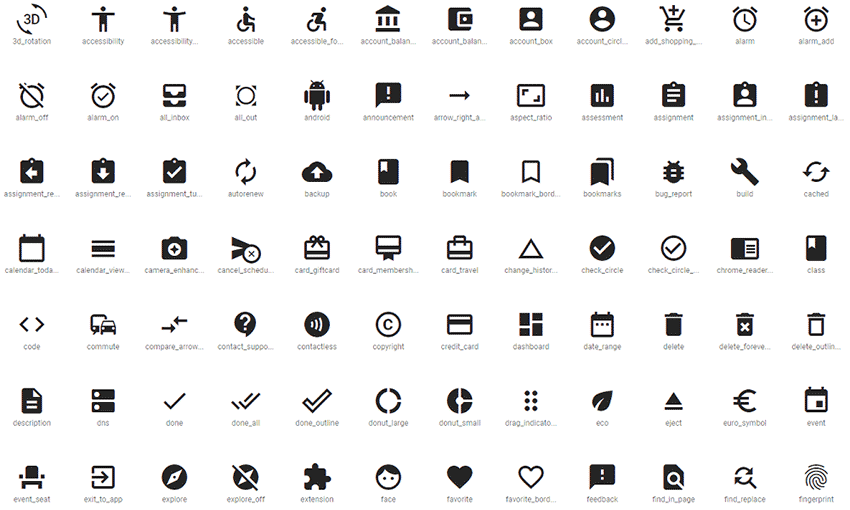 Material Design offers a set of open source UI elements to help you build a beautiful website, including this awesome icon kit. These well-made vectors span several categories and can fit almost any kind of website. There are also five different styles to choose from just to add a little variety.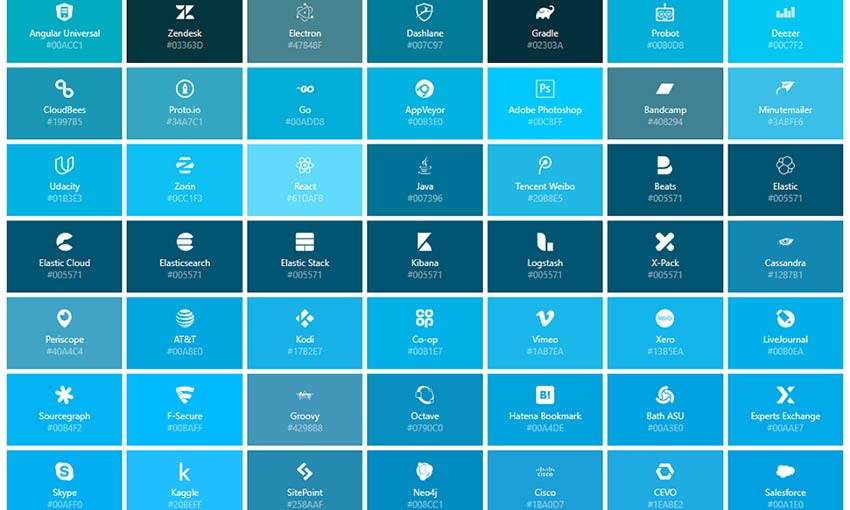 Looking for SVG icons for popular online brands like Spotify, Skype, or Firefox? You can find hundreds of them here, all creatively sorted by their brand's color scheme. You can also search the list or organize alphabetically.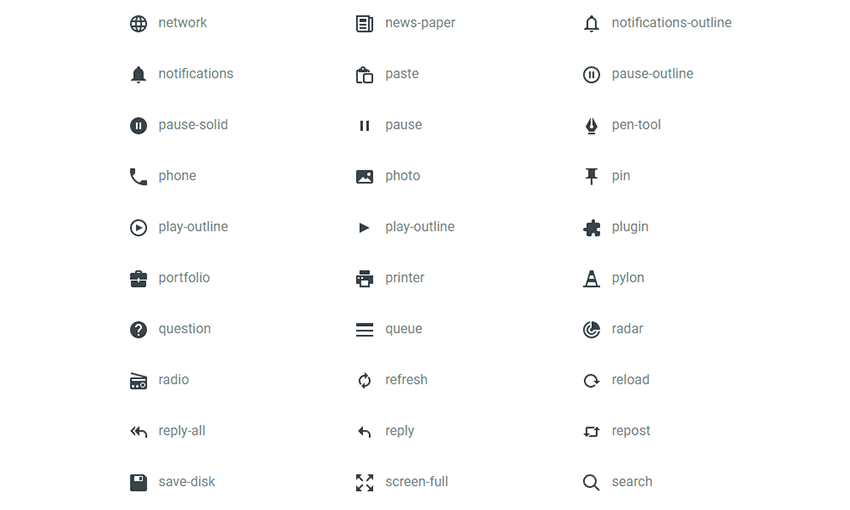 Forever free and constantly being updated, Zondicons is set of consistently designed geometric icons for any website or app. These vectors are scalable, pixel perfect, and seamlessly blend in with a modern style.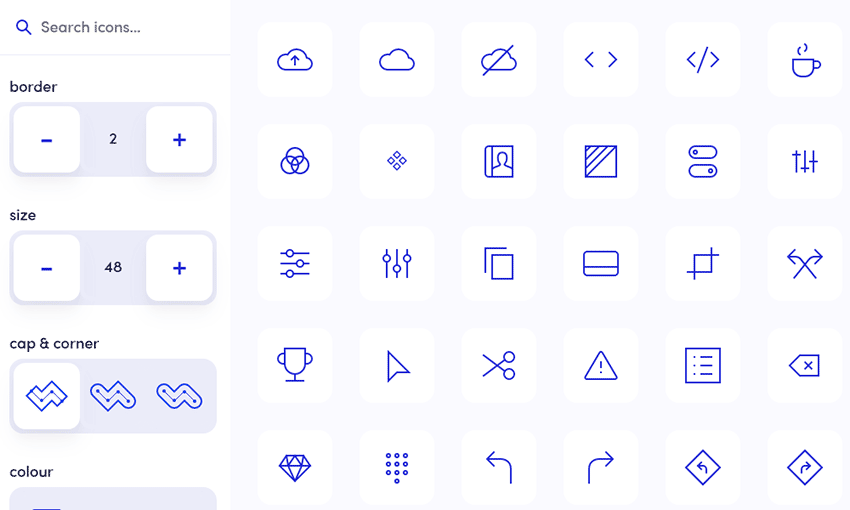 With over 300 customizable icons to choose from, Ikonate has a little something for everyone. Besides the sheer variety here, you can also change icon and border size, corner softness, and color right on the webpage. These are totally free to use and lightweight.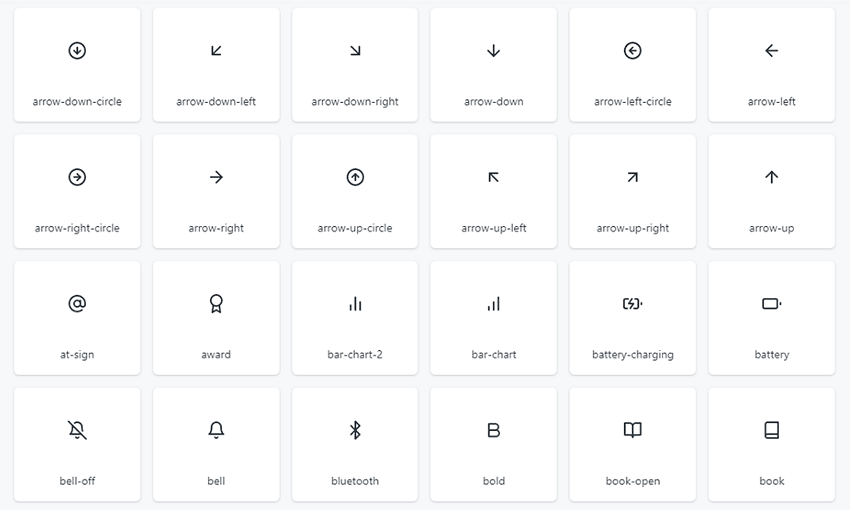 Feather is a set of beautiful, minimal UI icons perfect for adding some subtle flair to your website or app. With nearly 300 icons, decorating your site's interface will be easy.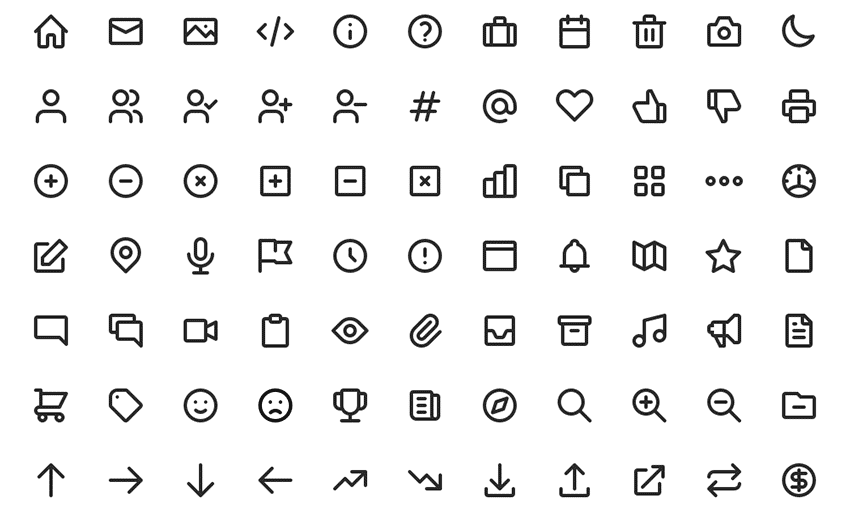 Here are 100 assorted icons in a thick, friendly-looking style, with enough elements to flesh out your site. This set is free for use under an MIT license, which means you can include them in commercial projects too.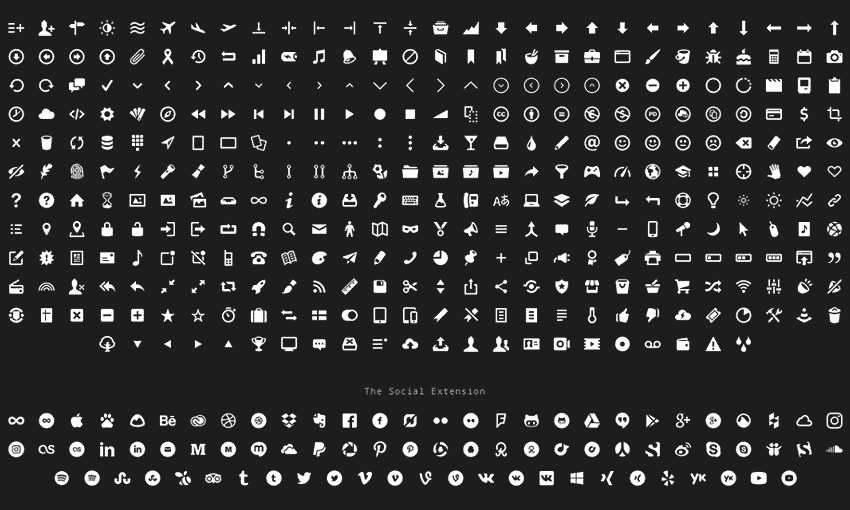 Entypo features over 400 premium icons comprising of general UI elements as well as assorted objects. There's also a socials extension with logos for sites like Twitter and Instagram. With just a small attribution on your site, these quality icons are available for any project.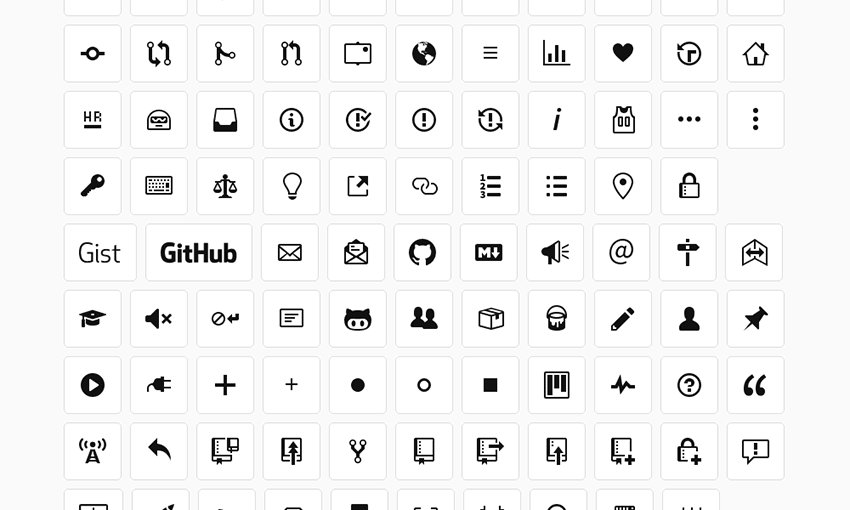 GitHub has created their own set of icons for use in your projects. Mixed in with UI objects like arrows and chevrons, you'll find icons based off GitHub's logo and others inspired by technology.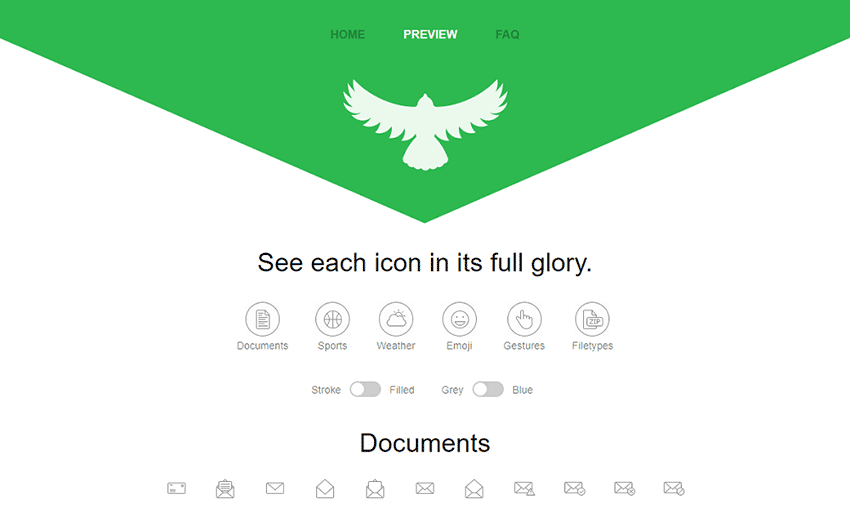 500 professional, carefully crafted icons, in two styles as well as two colors. What more could you need? This icon pack is sorted into six categories, and available in 4 vector and bitmap file types as well as a font file, offering ultimate versatility.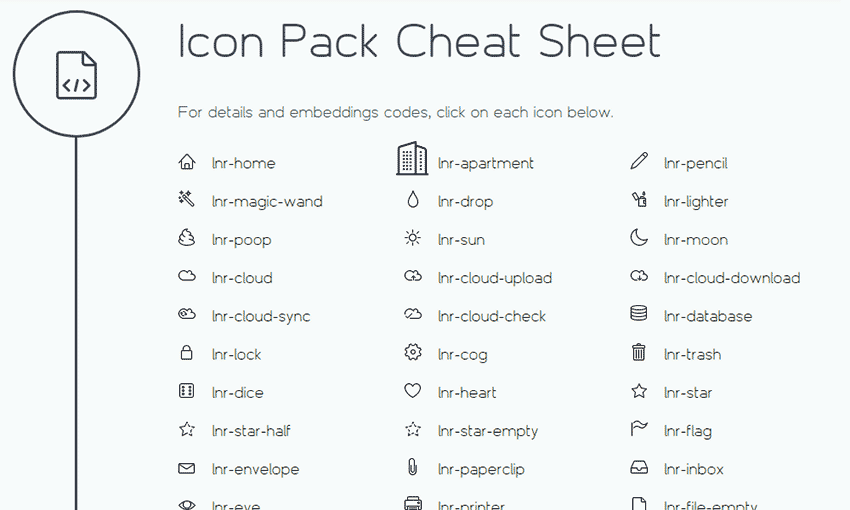 These simple line art icons look great, and they're super easy to install too. All you need to do is add a line of code to your site and the icons will be delivered by CloudFront, or you can download the icons you want as a vector, PDF, desktop font, or web font.
Free Vector Icon Packs for Any Project
Images and icons are the best way to make your website look better. A site chock full of text with nothing to break it up is boring and hard to read. Insert a few elegant icons in the right spot and you'll find that your website looks a lot more interesting. It's amazing what a few small images can do.
This post may contain affiliate links. See our disclosure about affiliate links here.