One of the challenges of using a WordPress theme is trying to customize it to match the needs of your industry and brand. Sure, themes often come with "demo" packages that are supposed to make it easier.
More often, they've simply swapped out some photos and made minor changes to the original layout. It hardly eases the burden of having to reshape things.
That's what makes the Pearl Premium WordPress theme an absolute breath of fresh air. They've taken a stand against "fake" demos. Instead, each and every demo included with the theme is customized to the specific needs of that industry. Not only does each demo look the part, it also comes with its own functionality. This approach results in a much better starting point for your project.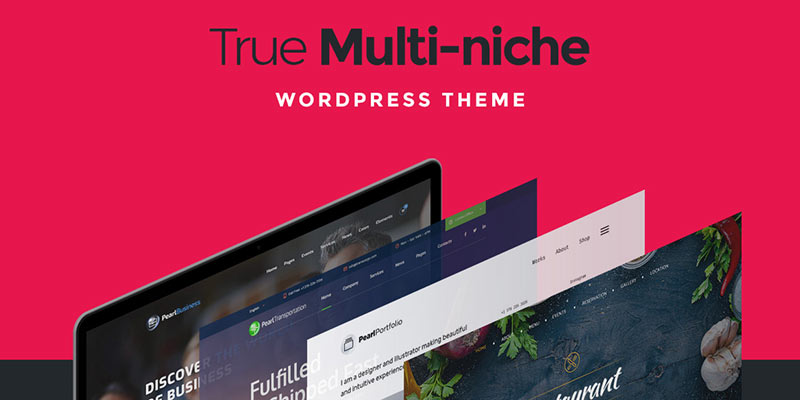 Demos That Represent Top Industries
Pearl gives you access to demos from a wide array of industries. They're easy to customize and will fit your exact specifications. Plus, they come with key functionality already included. Here's just a sampling of what's available:
Business
Financial and consulting businesses can bring a professional look along with essential functionality. Included is an appointment booking module and a "Cases" custom post type that will allow you to show off your success stories.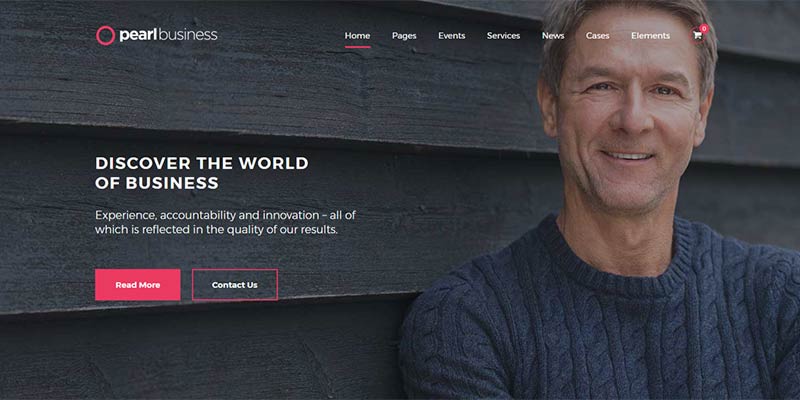 Shop
Set up your own WooCommerce-powered store in style. The layout is incredibly clean and user-friendly. Plus the 360 degree product views will wow your customers. It all makes for a user-friendly shopping experience.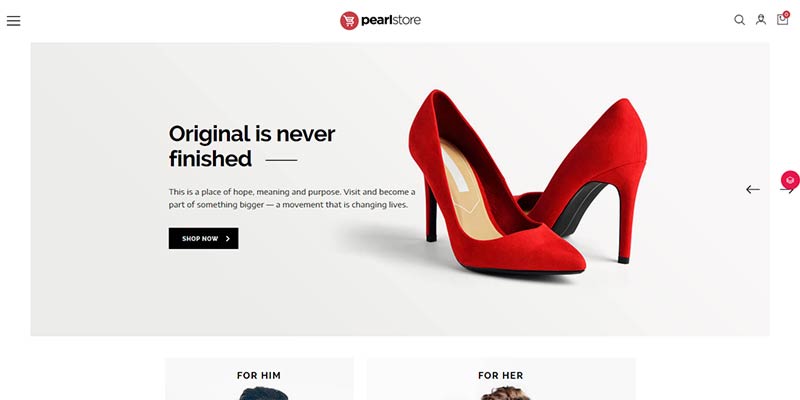 Startup
Startup presents a perfect way to showcase your product or service in a one-page format. With a look that's big and bold, you'll find smooth scrolling animations and a floating carousel module to help you build buzz.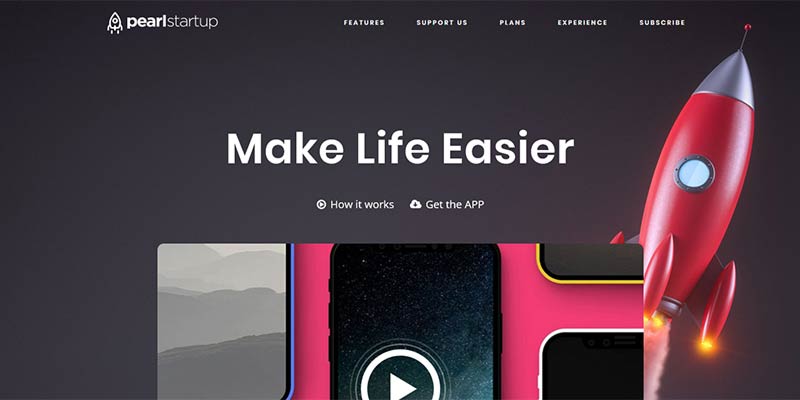 Charity
Geared toward the needs of non-profits, this demo features a donations module that is integrated with PayPal. Set different donation levels and prominently display them on your site.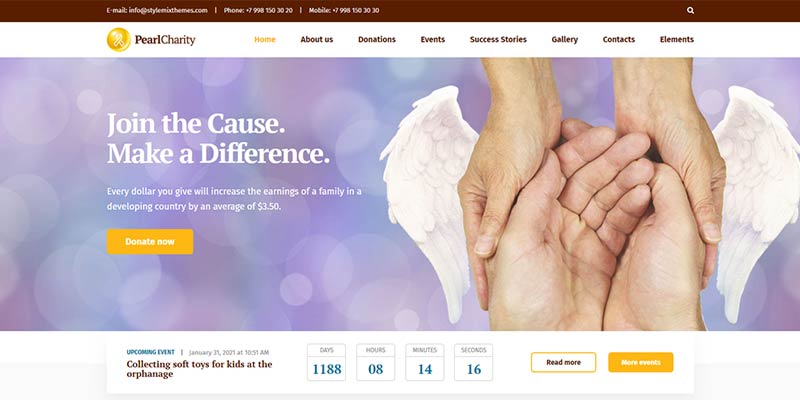 Portfolio
Designed as a simple-but-effective means to showcase project work, an advanced full-width portfolio module is stunning on both desktop and mobile screens. Users can swipe to reveal projects in a carousel-like format that works with both touch devices and a mouse.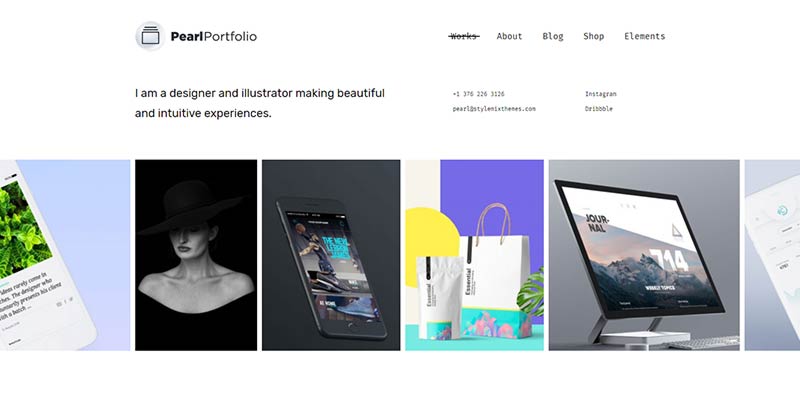 That's only a small slice of the top-quality demo themes that are available. To check out the full slate of demos, plus a look at those coming in the near future, visit Pearl's demo gallery.
High Functionality Meets High Performance
Unlike many themes that simply turn on tons of bloated features by default, Pearl allows various modules to be turned on and off as needed. They understand that every industry has their own needs but that performance matters to everyone. So no matter which demo you choose – you won't be bogged down by unnecessary features.
Still, there are some common elements that every website needs to be a success. Pearl offers a powerful array of features, such as:
200+ Custom Content Modules
Pearl's library of content modules provides you with beautiful and functional pieces that will bring your content to life. Items like maps, timelines, FAQs, charts, testimonials, calls to action, media players and pricing tables are all just a click away. And you can easily move, edit and customize them to your specifications.
250+ Page Templates
It's a massive collection of ready-to-use page templates that can be imported into your site. Templates include Careers, Our Team, Gallery, Blog, Shop and a whole lot more.
Pearl Slider
Built on AngularJS, Pearl Slider enables you to create responsive sliders with minimal effort. Take advantage of the ability to customize slides and add stunning seamless transitions.
Pearl Mega Menu
Use Pearl Mega Menu to create complex menu layouts. You can easily add columns and fill them with a variety of content types. Plus, you can choose between a full-width or boxed menu size. It's everything you need to help users find what they're looking for.
Pearl Header Builder
Build custom headers with drag-and-drop ease. This module is built on AngularJS and empowers you with the freedom to create virtually any type of layout.
Advanced Theme Options
With a user-friendly interface, Pearl's theme options provide fine-grain control over the look and layout of your website. Change design elements such as fonts, colors and layouts in a snap. You also have the ability to turn various post types on or off with just a click.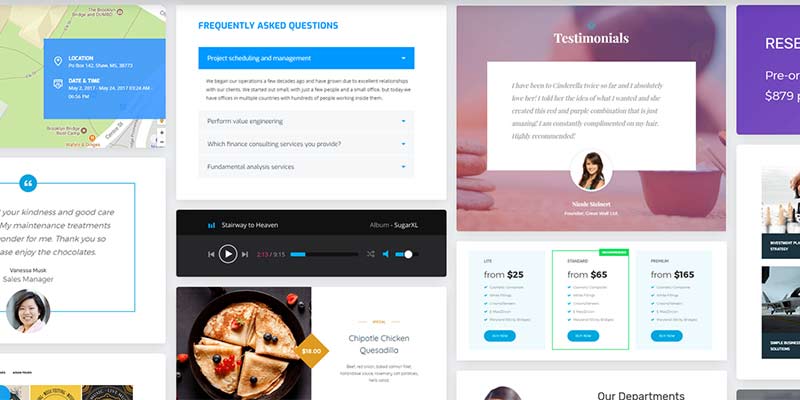 Build a Better Website with Pearl
With Pearl, you really can take advantage of the convenience of a pre-built theme while still having the flexibility to create a highly custom website. Between the huge selection of demos, content modules and templates, you'll have everything you need to create something special.
And, if you need help StylemixThemes offers 24/7 support – including live chat. Plus you'll have access to detailed theme documentation, support forums and a lifetime of free updates.
Grab a copy of Pearl today and experience the power and efficiency it can bring to your projects.
This article has been sponsored by Syndicate Ads.
This post may contain affiliate links. See our disclosure about affiliate links here.