Planning to add small businesses to your list of clients?
Those already doing so, know how fierce the competition can be.
Pitching your web design skills to new clients can take lots of time and energy. This is especially so if those potential clients are somewhat skeptical.
The act of putting a winning proposal together can take up hours of your time,
and, for your proposal to be a winning one, you need to find a way to outsell your competitors
The good news is, attracting clients by showing them how you can meet their needs isn't all that difficult.
How to Target Several Different Types of Businesses at Once, Using Be Theme
Have you been looking for a SaaS silver bullet to help you pitch your services to the clients? If yes, then you have been wasting your time. In fact, many of your competitors are also flailing around to find a winning strategy.
It's probably time to rethink your strategy.
There's certainly no shortage of potential clients. Many niche businesses are making the transition from brick-and-mortar to the online world. Many are also considering doing so. Currently, there are at least 13 business niches in need of someone to help them build an online presence.
So, how can you tap into this mother lode of business opportunities?
Obviously, you must take the right approach. It could be one that most website builders may not be familiar with. In this case, expect your potential clients to take advantage of your services.
Having so many different niches to choose from might appear to create a problem for you. The truth is, you don't have to constrain yourself to specializing in one or two niches. With Be Theme, you can successfully take on all 13 niches, and more if you wish. Be Theme offers you as many as 280+ small business pre-built websites!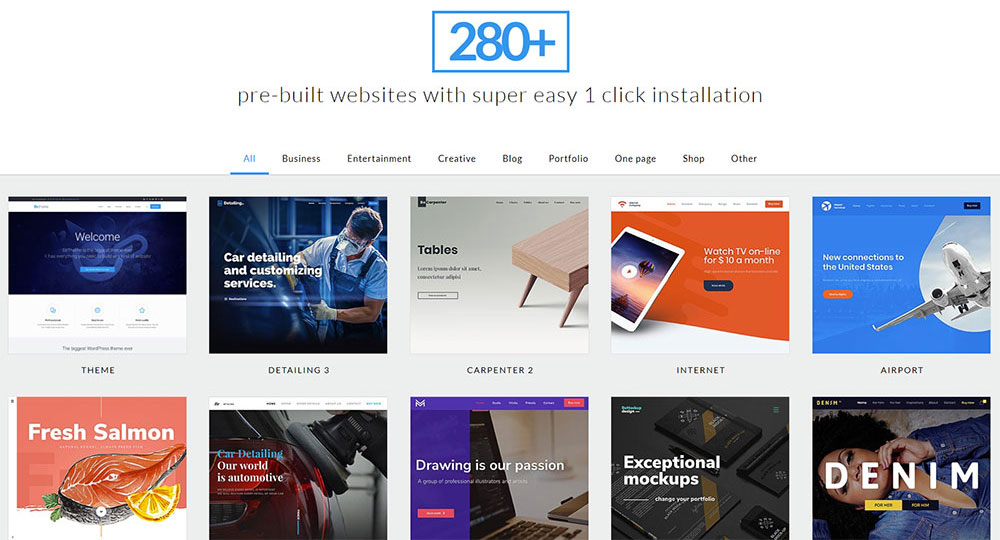 It's simply a matter of picking a template that suits your client's business.
With Be Theme, you're getting a top 5 Themeforest bestseller, as well as the biggest of all the WordPress themes. Its 280+ pre-built websites accompany an easy to work with the one-click installer. Finding the perfect template and putting it to work, takes no time at all.
13 Be Theme Templates You Can Use for Small Business Owners
Check out one or more of the following templates in detail. You will understand how easy it is to build beautiful and high-performing websites. You will be able to do so for a variety of small businesses.
Each of these templates is completely customizable. Moreover, each contains the functionality for the type of business it represents.
All you need to do is to provide is the appropriate content! Just go with something you'll typically coordinate with your client.
1. For Food Stores Be Salmon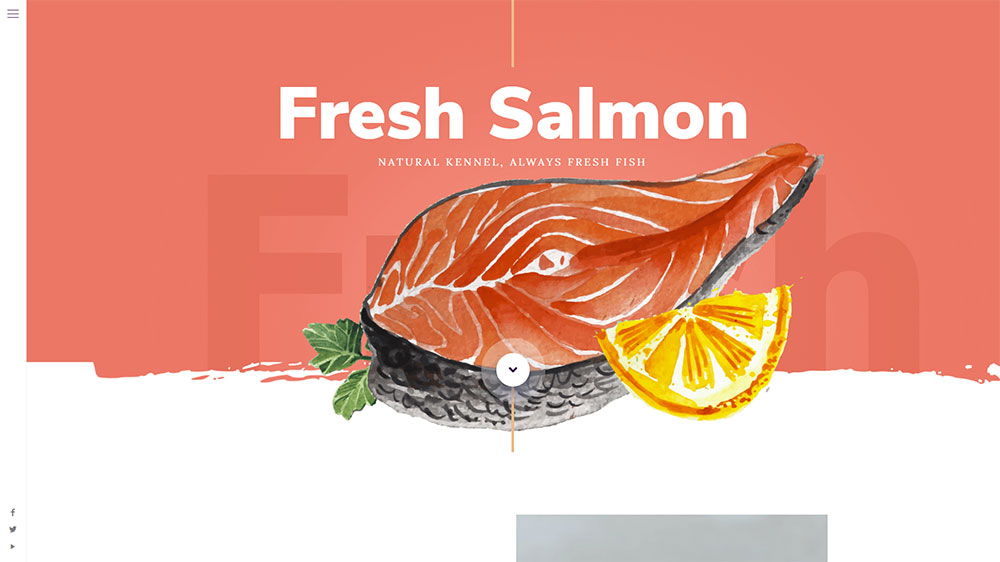 The large food images will engage and entice visitors
Note the positive effect the interactive menu provides
The effective presentation of customers' testimonials is also key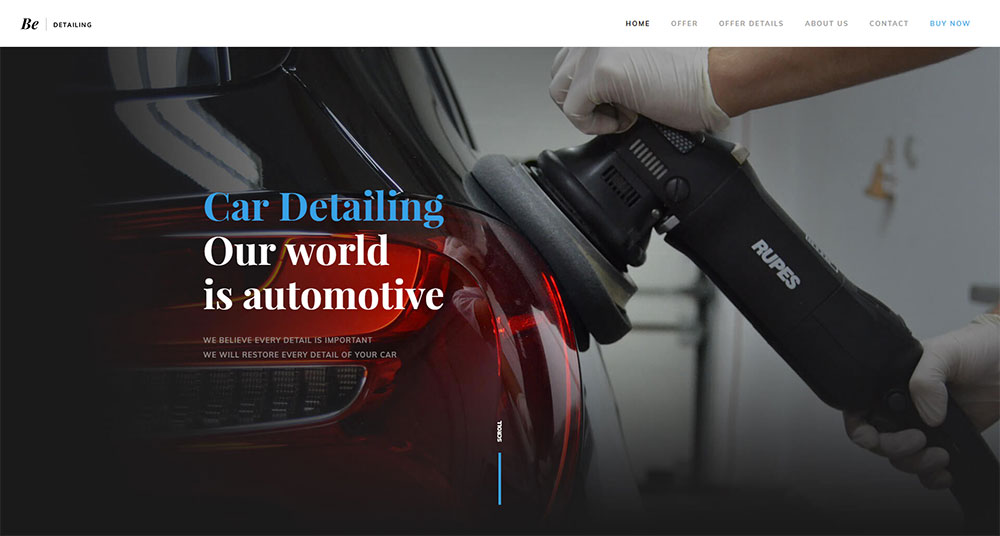 The professional, bold look perfectly suits this niche
Note the use of before & after images
The price listing for services offered is nicely presented
3. For Event Planners BeMeeting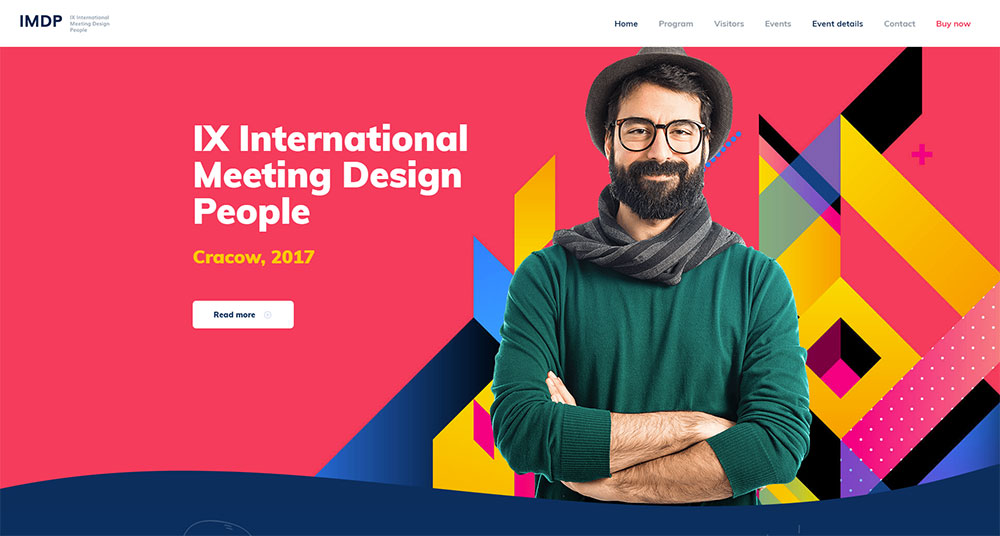 Your client will appreciate the intuitive meetings and events menu
as well as an eye-catching countdown clock
This template provides a "Clean" design for easy navigation
4. For Salons & Spas BeManicure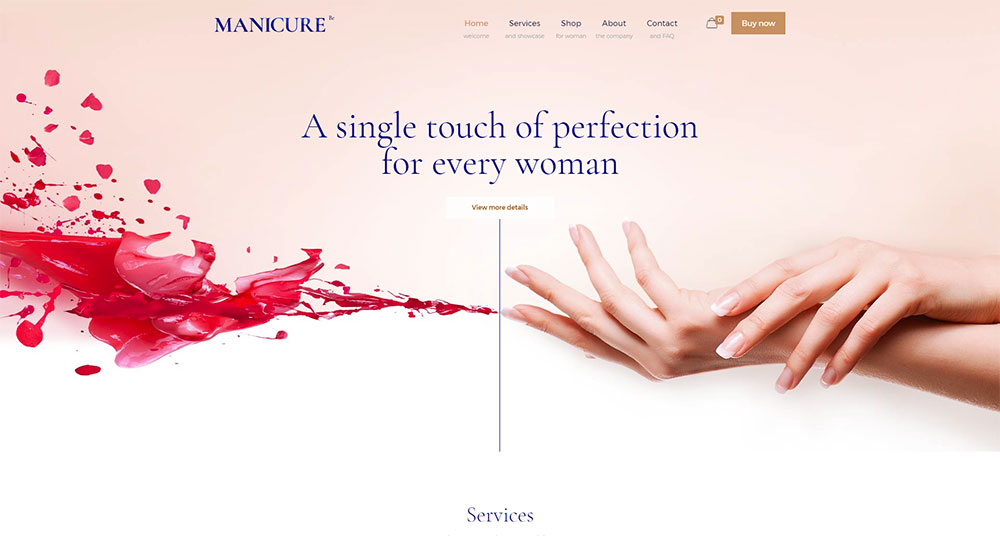 The luxurious imagery is perfect for this niche
The integrated eShop gets your client's online business up and running in no time
The soft design emphasizes both products & services
5. For Online Clothes Shops BeDenim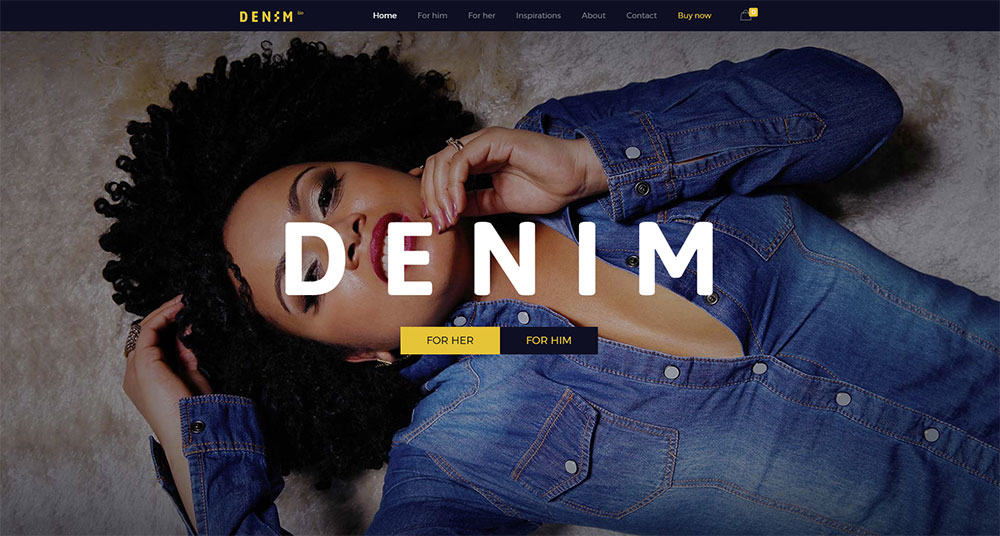 The bold imagery & color combinations apply; whether it's silk, or denim
The integrated eShop makes shopping easy
The intuitive icons promote easy navigation
6. For Musicians and Music Producers BeHipHop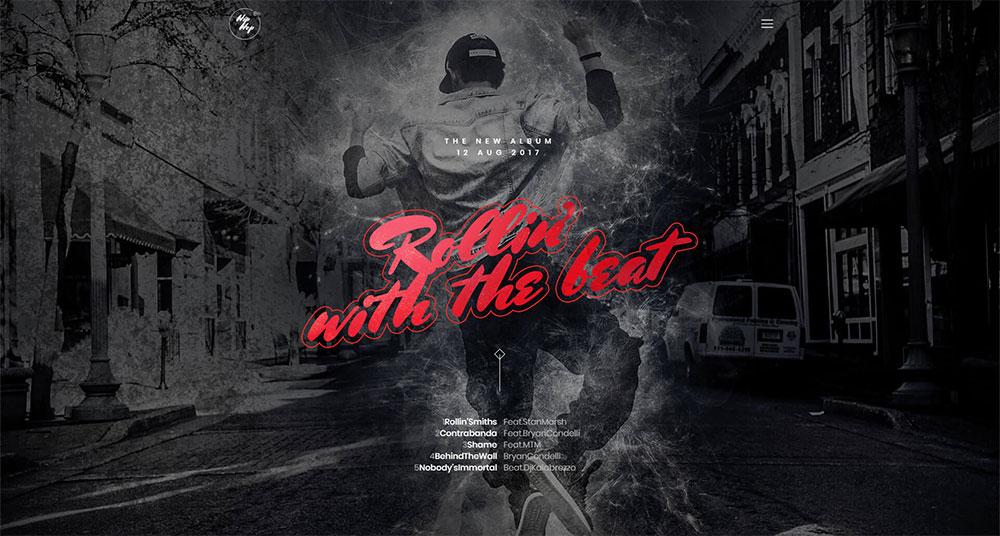 Hip design Your client would expect nothing less
Watch and listen to the integrated video & audio player
And, there's a blog section for concert & album release announcements
7. For Cafes & Tea Houses BeCafe2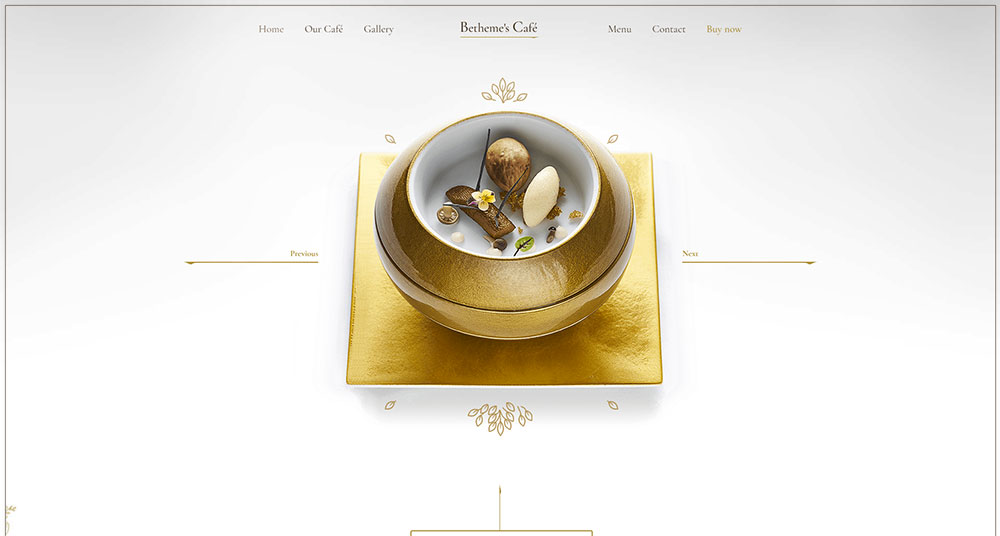 Large images inside the online menu; something your competitors will likely overlook
A cool photo gallery
The generous About Us page makes a small business stand out
8. For Catering Businesses BeVegetables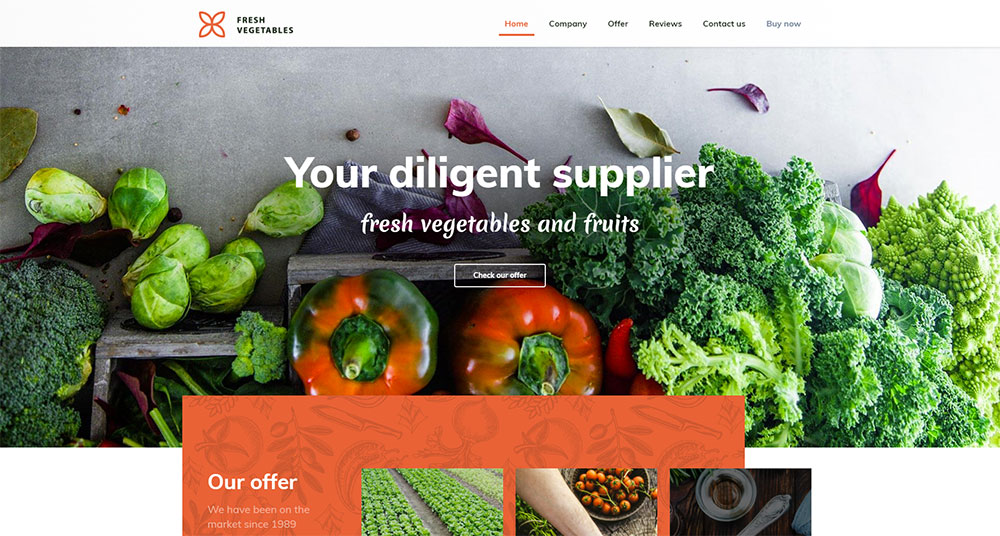 The interactive product presentation makes ordering easy,
as do the crystal-clear CTA buttons
Professional price listing gives the visitor plenty of options
9. For Visual Artists BeDrawing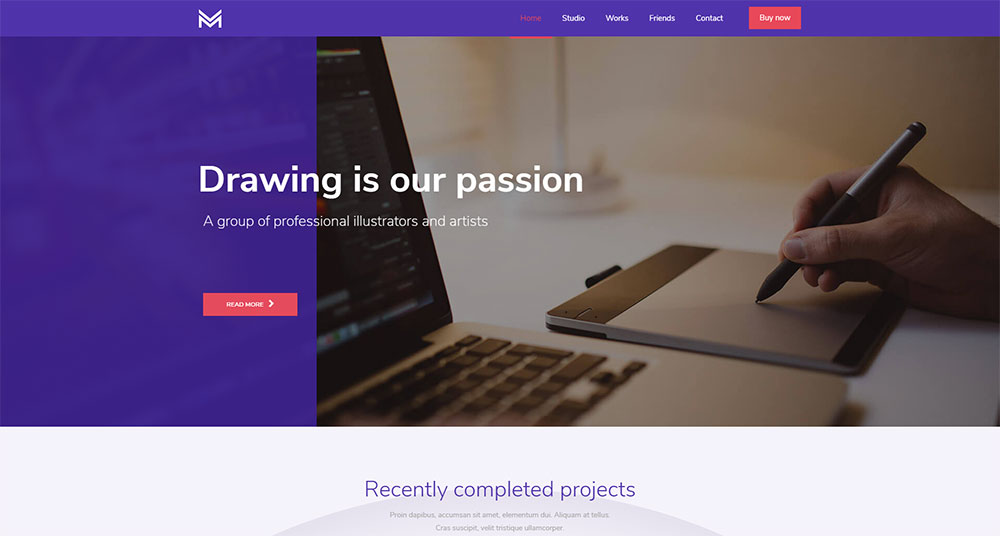 The impressive gallery is exactly what a creative business needs
The overall design is clean and simple
An integrated presentation video adds to the overall UX
10. For Courses and Webinars BeTraining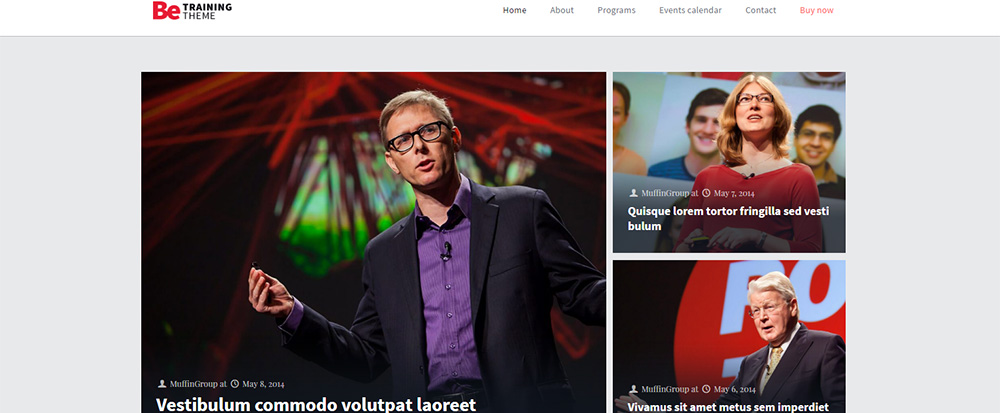 The template features a standard intuitive menu for eLearning platforms
The large video thumbnails are attention-getters
Easy navigation through the events calendar benefits the user
11. For Nutrition & Fitness Businesses BeDiet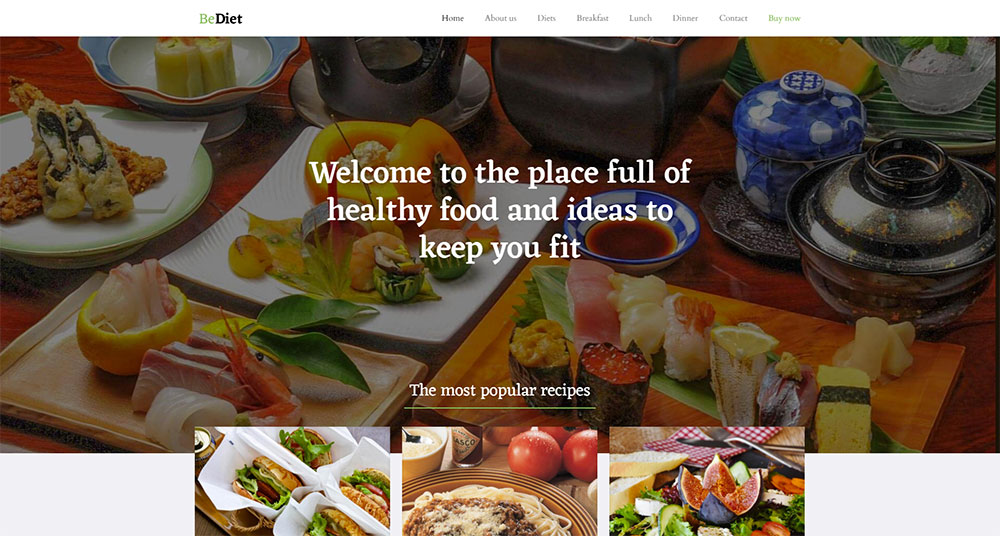 Large, high-quality food images always attract attention
Visitors will appreciate the special recipe sections integrated in the main menu
A beautifully-designed blog provides an added touch
12. For Medical Care BeClinic2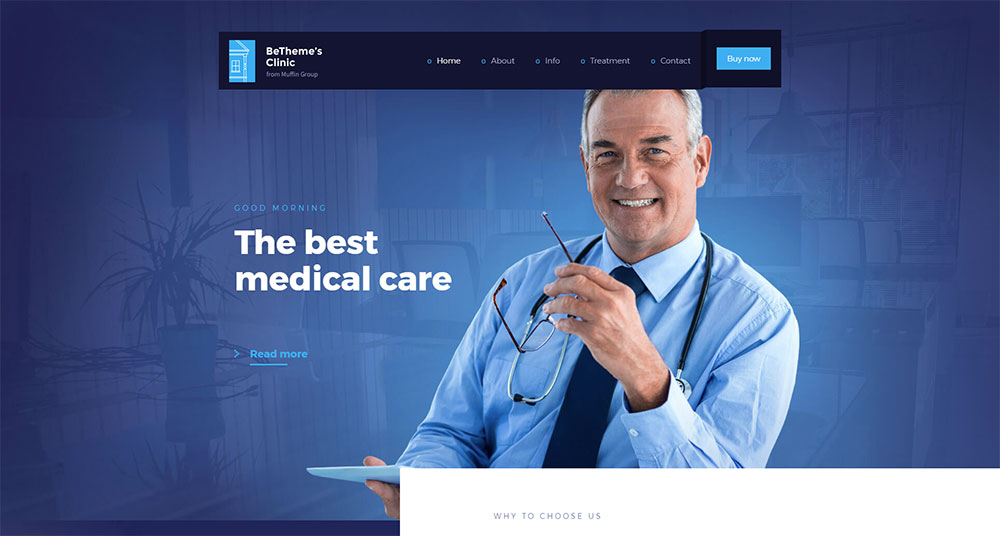 The sharp, simple design emphasizes professionalism
Easy navigation thanks to a clean template structure
Perfect content organization makes for easy reading
13. For Interior Designers BeCarpenter2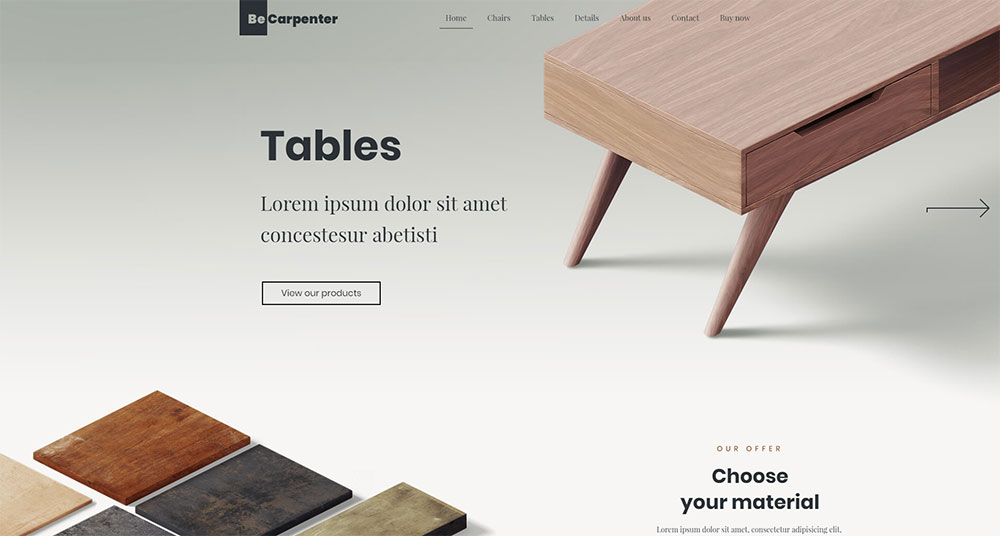 Note the impressive use of architectural patterns
Large, detailed images focus on the product
A professional presentation video enhances the UX
Here's How You Can Attract This Type of Clients
It's not necessary to throw out a bid, and hope for the best. There are better ways to present your proposal to a business owner or a prospective client.
1. Hang Out in their Facebook Groups
Let social media, especially Facebook, work to your advantage.
Search for the business and industry groups that you'll be most comfortable serving. Yet, don't unnecessarily limit yourself. Cafes, eLearning businesses, creatives, professionals, and event planning businesses await your proposals.
Don't forget entrepreneurial groups either
Then it's a matter of asking permission to post your services. Answer prospective client's questions and offer suggestions. Also, you will need to demonstrate your expertise in web design for small businesses.
2. Send Them Cold Emails
The challenge here is to get a prospect to read your email and find it appealing enough to want to respond. For that to happen, there are a few simple steps you should follow:
First, identify the enterprise you would like to do business with.
Having done that, look it up on LinkedIn to identify a key person to contact.
Offer to help them! You can do so by providing the services required to establish an online presence. Or, perhaps you can offer them to improve a website they already have. Don't forget to demonstrate how you'll make it better.
Close on a pro-active note. Don't ask them if they would like to discuss your offer. Rather, suggest setting up a time to talk more about what you can offer. Tell them you have some ideas you believe they would find helpful.
Don't be stiff and formal, or act like you're trying to close a deal. A much better approach is to sound natural. Just tell them you're trying to help and would like the opportunity to do so.
Conclusion
You don't have to go after the hottest companies in the marketplace. You might want to avoid a venture into where the competition is extremely fierce. Go where you see your services are truly needed.
There's a host of small businesses wanting to establish an online presence.
As a start, you can focus on the 13 business types described here. By doing so, you'll have 13 niches in which you'll already have a head start over the competition.
Pitch prospective clients via email or Facebook groups
Scan Be Theme's 280+ pre-built websites to find the perfect template for the website, and you're good to go.
This post may contain affiliate links. See our disclosure about affiliate links here.