Maybe you want to be on a magazine cover, want your own personalized dollar or maybe just want to change your expression? Now you can do it with just few mouse clicks and in just few seconds.
We've collected all of the best free photo editing services, which will keep you busy for quite a while and you will receive amazing results – maybe funny, maybe silly – but you'll get the original photos and few more reasons to smile.
Ok, now let's get started on actual photo editing. These are the tools I have found the most entertaining for myself, again you don't need any special design or editing skills, just little willingness to play with effects – they're a great time waster as well! Believe me – I know!
BeFunky Photo Effects allow everyday people to easily create photographically rich and artistic results from their digital images without the need for any technical knowledge. These "one-click" photo effect options produce desired results effortlessly and each effect comes with the option to make simple adjustments.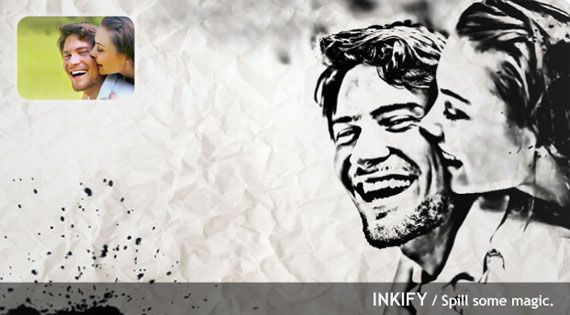 The FunPhotoBox site is a place where you can create funny pictures from your photos. FunPhotoBox is a free photo editing online service. FunPhotoBox allows you to add special effects to your photos.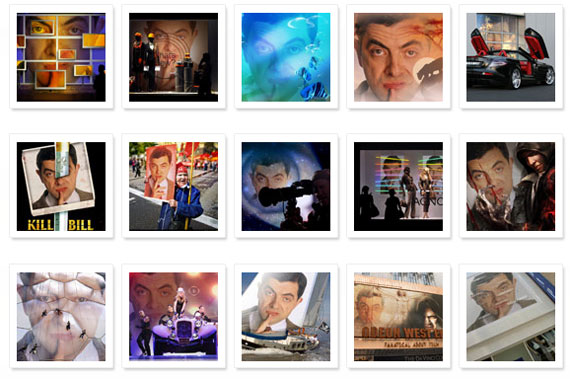 PicArtia
Create photo mosaic Online and Free! A powerful photo collage maker in 3 easy steps. Get your photo montage in less than 2 minutes!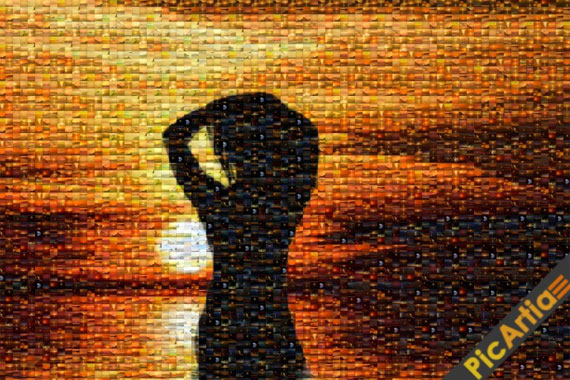 Huge collection of photo templates, which will keep you busy for quite a while.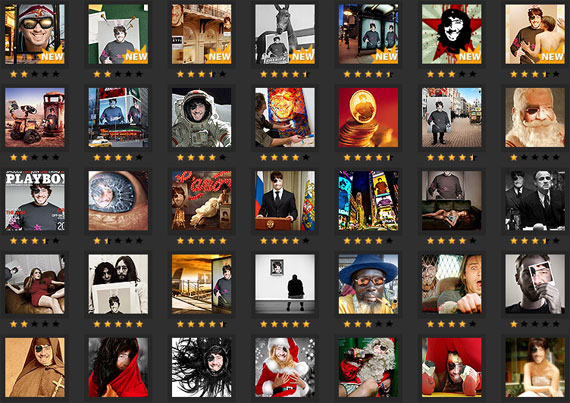 In a few words – Loonapix is going to beautify your life. A lot more photo templates.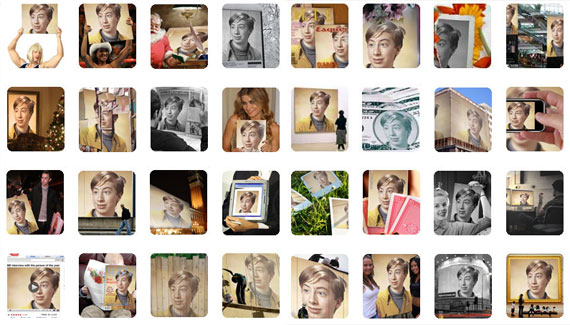 Even more photo templates – just upload your images and choose one of the funny effects available!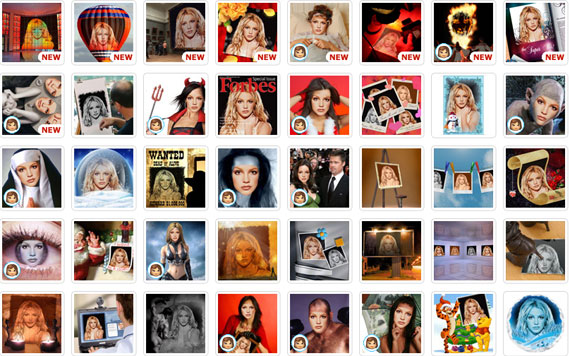 Dumpr
While not all of templates are free, still, there are enough to choose from.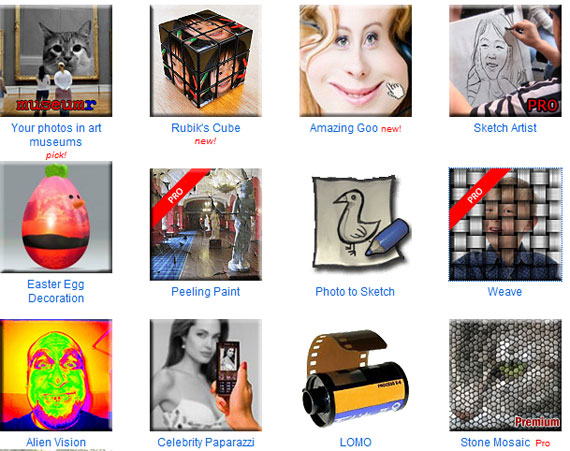 WriteOnIt
Here you can easily create your fake pictures, captions and fake magazines (Wired, Playboy, Playgirl, Glamour, Time) and other funny jokes for you and your friends.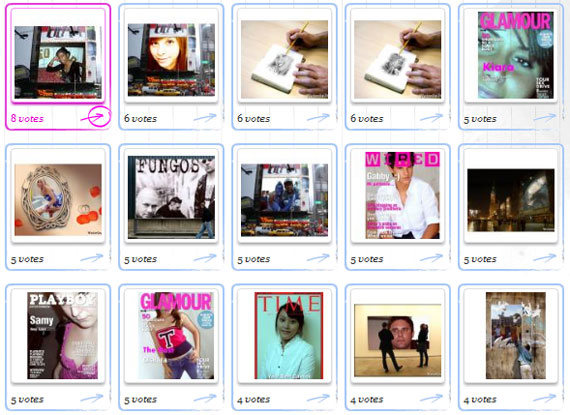 MagMyPic
There are 30 different magazines to choose from for now. You can select any of them and make an impressive, unique and custom fake magazine with ease and your own picture – it's simple as that!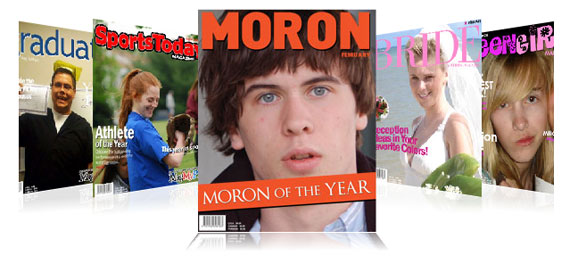 Hollywood Hair Virtual Makeover
Try on the hottest celebrity hair and makeup looks!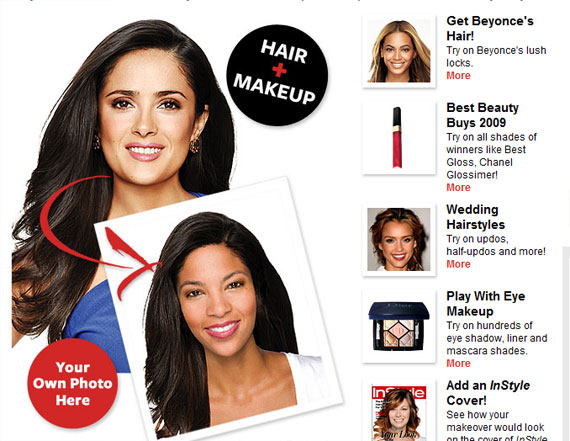 BigHugeLabs Flickr
Have fun with your photos. A lot of photo editing tools available here. You don't need any knowledge of professional photo editing programs.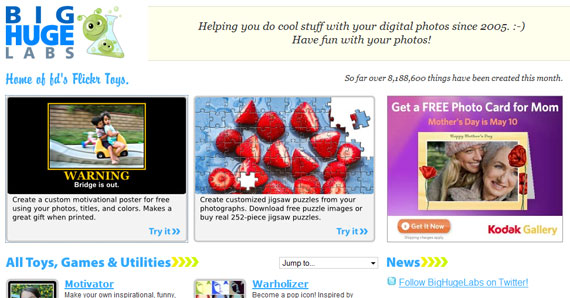 With FACEinHOLE.com you can easily and in a matter of seconds create a totally "new look" for you and your friends. You just have to select a scenario, upload and adjust a photo (or use your webcam) and there you have it; a great FACEinHOLE that you can send to your friends, post in your blog or make available to the world.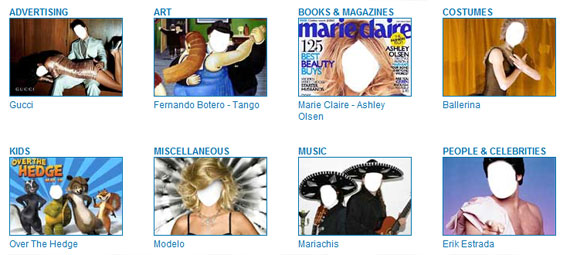 Create your own personalized money bill with Your own picture with just a click of a mouse button.

Fake Magazine Cover
Here you can personalize magazine covers online (no software applications to install, just use your web browser) by uploading digital photos you have on your computer.

My Heritage Face Recognition
MyHeritage.com is one of the world's first services to apply advanced face recognition technology to personal photos and family history, and it's free!

Easy way how to create high resolution – polaroid like images.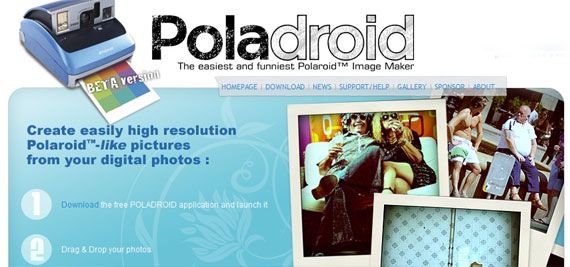 FotoTrix – Image Generator
Upload a digital photo to add fun effects and novelty layouts. FotoTrix has over 2,500 templates for your digital photographs! Make it look like you had your photograph taken with a celebrity or add some goofy props to spice up your photos.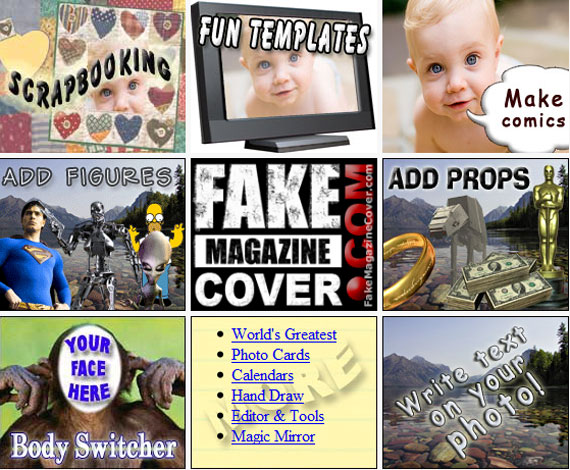 Picnik makes your photos fabulous with easy to use yet powerful editing tools. Tweak to your heart's content, then get creative with oodles of effects, fonts, shapes, and frames. It's fast, easy, and fun.

JpgFun
Jpgfun is an easy-to-use free online service to edit your photos! You can improve your photo with different interesting and funny effects or put the desired image on a magazine cover. Did I mention that it is ABSOLUTELY FREE? And easy as one, two, three! One more photo template resource.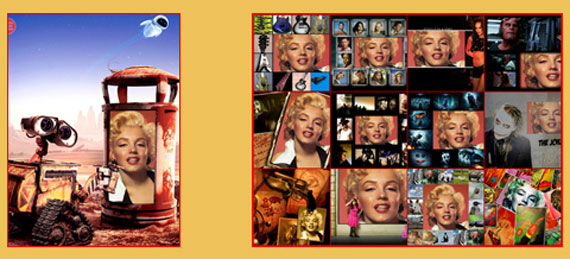 You can change the text on this image to whatever you like. Change the text in the form below, then click on "preview image". The text in the image will change accordingly. You can align the text with spaces and enters.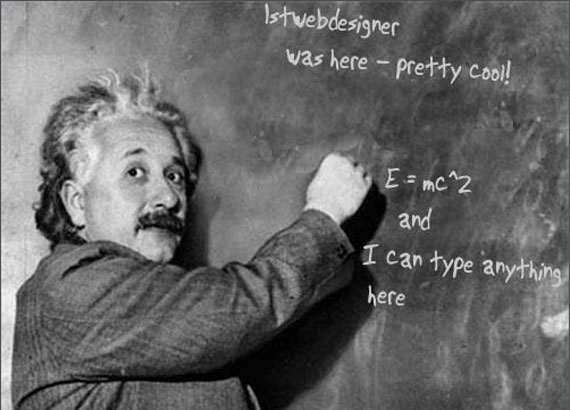 Choose from 18 photo templates and create collages from your photos as wallpapers and more.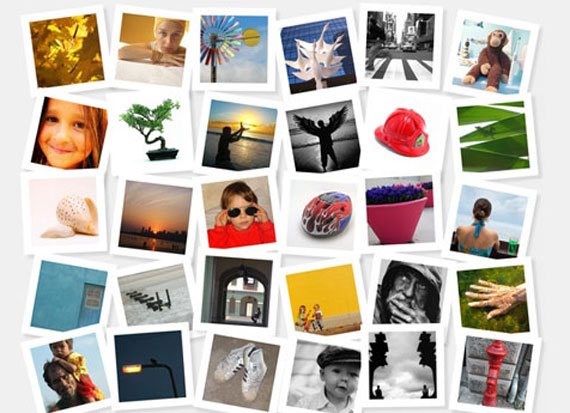 PixiSnap
Pixisnap allows you to create your own pixisnap photos in 3 easy steps: choose a mosaic type, upload your photo and customize your mosaic art.

Fotocrib is a web based photo editing service. Fotocrib currently allows users to create montages, add 3D effects, encrypt photos, create rounded corners, convert between jpeg, png, gif, pdf and postscript formats, and send photos to email recipients and lots more.

Ever wanted to be on Wired magazine cover? This is your chance! You can customize cover headlines, borders, color palette, background – fully customizable!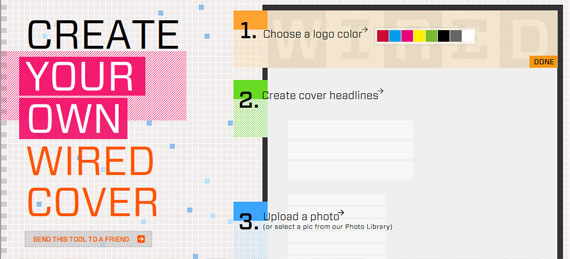 Pizap is a fun free photo editor that lets people easily create wacky images with their digital pictures. PiZap was created as a tool primarily for social networking users who want to post their images to their favorite social networking sites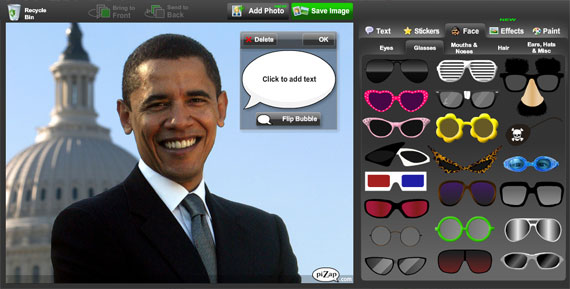 Add Glitter, Graphics, and Comments to personalize your images, then share with your friends!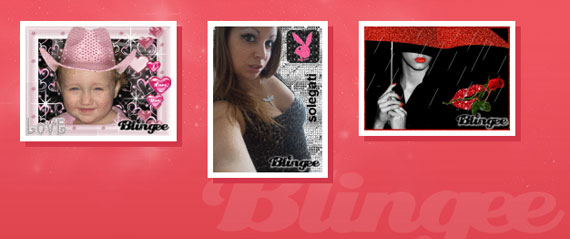 PhotoFunia is an online photo editing tool that gives you a fun filled experience. You upload any photo and just wait to see the magic. The proprietary technology automatically identifies the face in the photo and let's you add cool photo effects and create funny face photo montages.
PhotoFunia is free and very easy to use. Just select an effect you like from over 100 different effects, upload your photo, and PhotoFunia will handle the rest for you.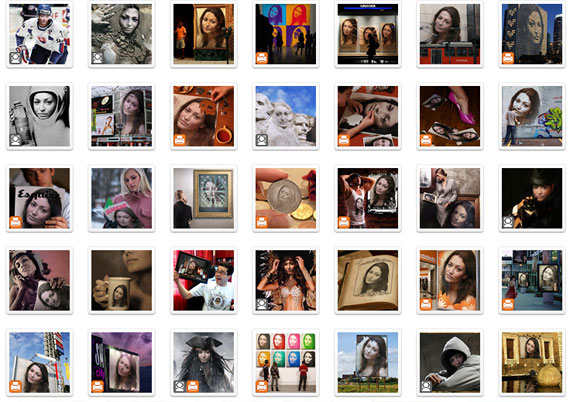 Picjoke
In Picjoke you can choose from many cool effects to apply. Just choose picture from your computer and it will do the rest.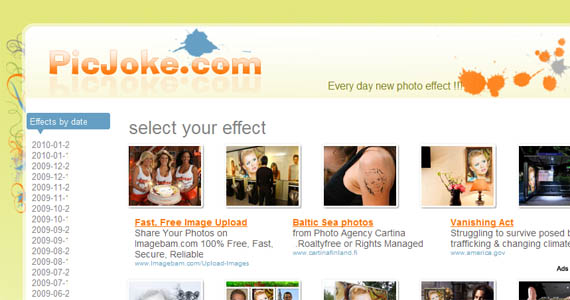 Create your own personalized playing cards at the click of a mouse button.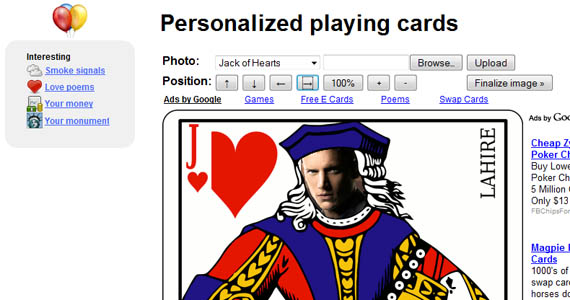 Design your own Wired magazine cover.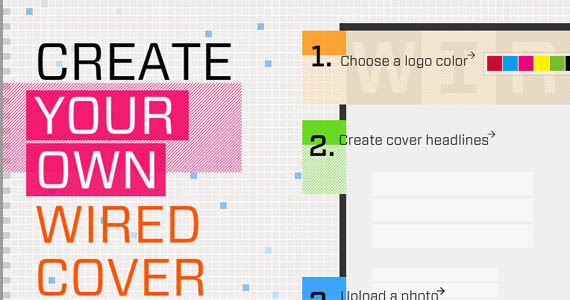 Here you can find lots of effects including animation, adjustments and even kaleidoscoper.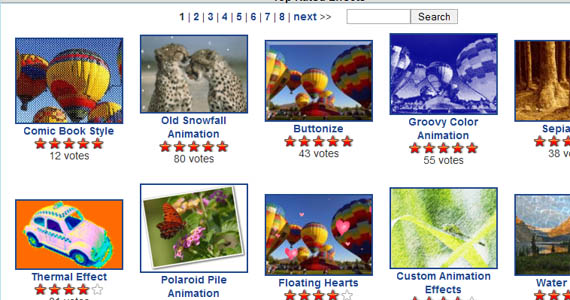 In imagechef you can easily create anything from word mosaics to football shirts. With over 100 templates it's a great place to have fun with your photos. After you have created your photo you can share it social networks.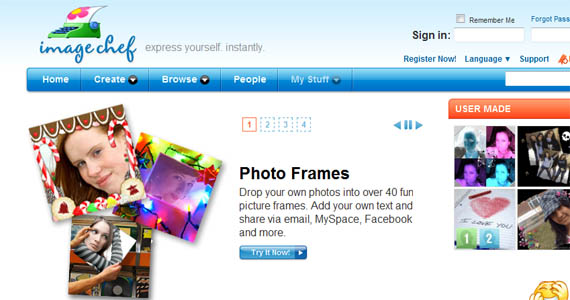 Anymaking is a great place to edit your photos online. Here you can find all the necessary tools for picture editing. Cropping, rounded corners, shadows, frames – it's all here. There are also some cool effects to have fun with like wanted poster.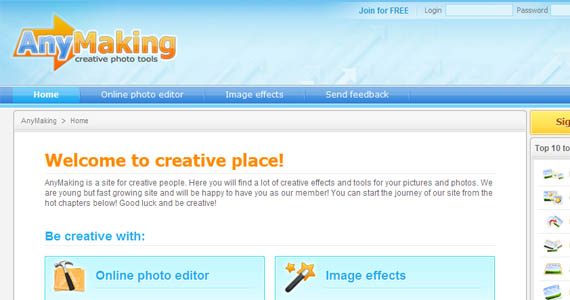 Frontpage
In 3 easy steps, you can create a unique and fully personalized magazine cover for yourself or someone special. Use the magazine covers on your Facebook, MySpace profiles or on your own web site for free. You can even send the cover images to all your friends and family easily and quickly with the email options provided.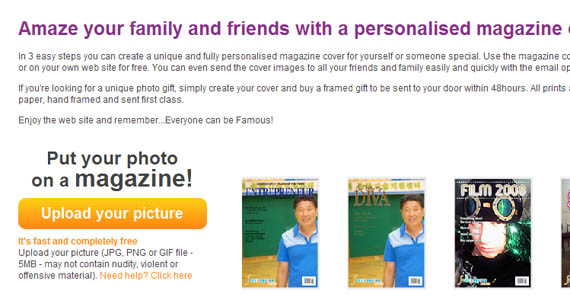 Moronize your photo.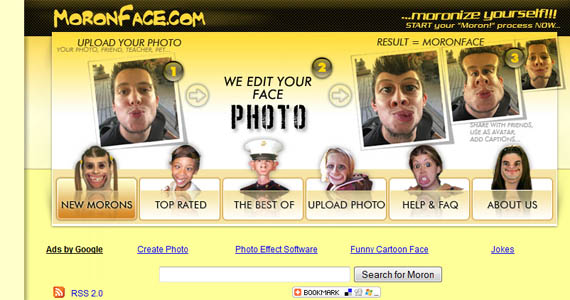 flauntR
flauntR is a flash based online photo editor, where you can quickly edit your photos, add some effects, blend photos and create social network photos.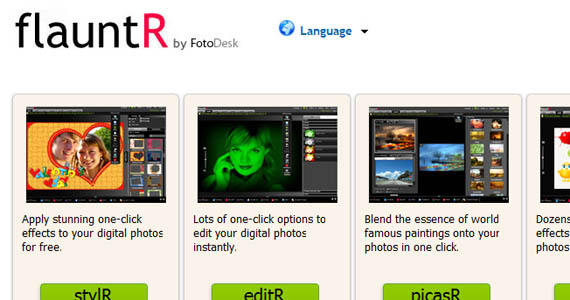 Tilt-shift miniature style photos are pictures of real-life scenes that are manipulated to look like model photographs.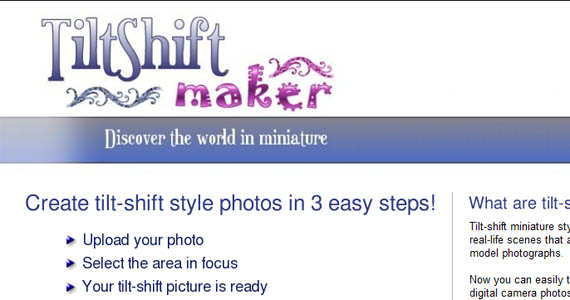 Effmypic
Choose from over 30 cool effects to your picture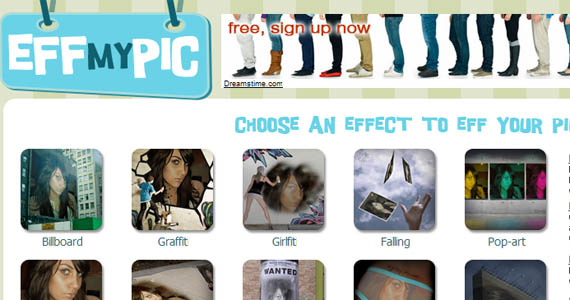 Upload your photo and create a cool avatar from it.

Seenow
In seenow you can find a lots of good quality effects and later share your outcomes.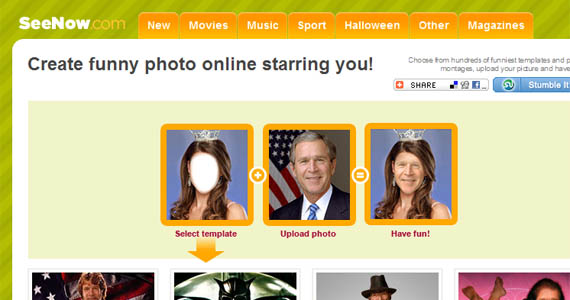 Choose from over 40 cool effects to apply to your photos in good quality.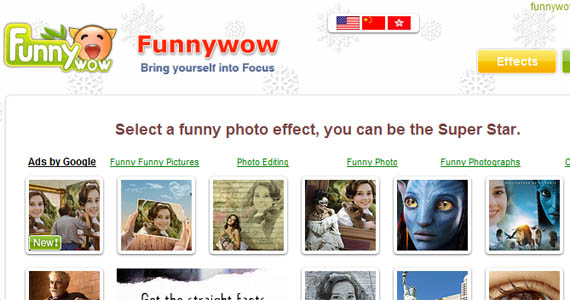 Create photo effects, photo frames, name acronyms, fake magazine covers and much more.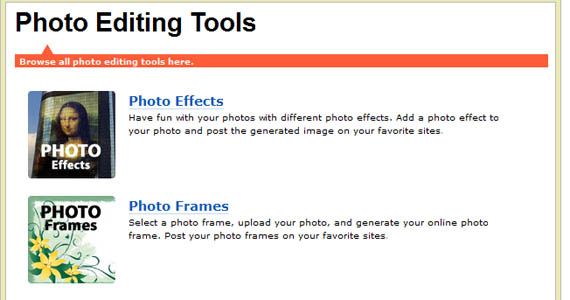 This post may contain affiliate links. See our disclosure about affiliate links here.