Adobe's XD program is a direct competitor to Sketch. And while XD is still pretty new it's catching on like wildfire.
If you're thinking of trying Adobe XD, you can sign up for the beta and see what you think. If you really like the program, you might even keep it long term, and for that, you'll probably want some design assets to play around with.
I've curated a handful of Adobe XD freebies already released on the web. All of these are editable just like PSD freebies and there's a lot of variety to pick from.
All the Mobile UI Kits You Could Ask For
Wires for Adobe XD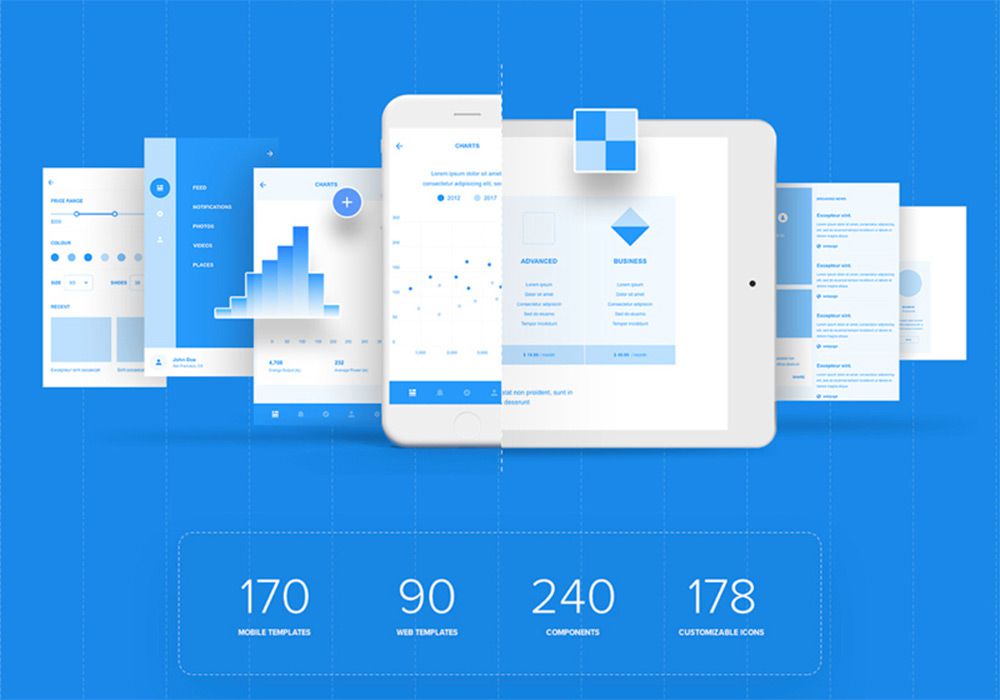 The Wires Kit for Adobe XD is perhaps the best wireframing kit out there. It was designed specifically for designers by Kyle Galle, a very skilled designer in his own right.
You can grab the Wires kit for free and reuse it for all your UI projects. It comes with a massive collection of 170 mobile templates, 90 website templates, 240 different page elements and over 170 custom icons.
And yes, all of that is 100% free to download.
iPhone X Mockup & iOS 11 GUI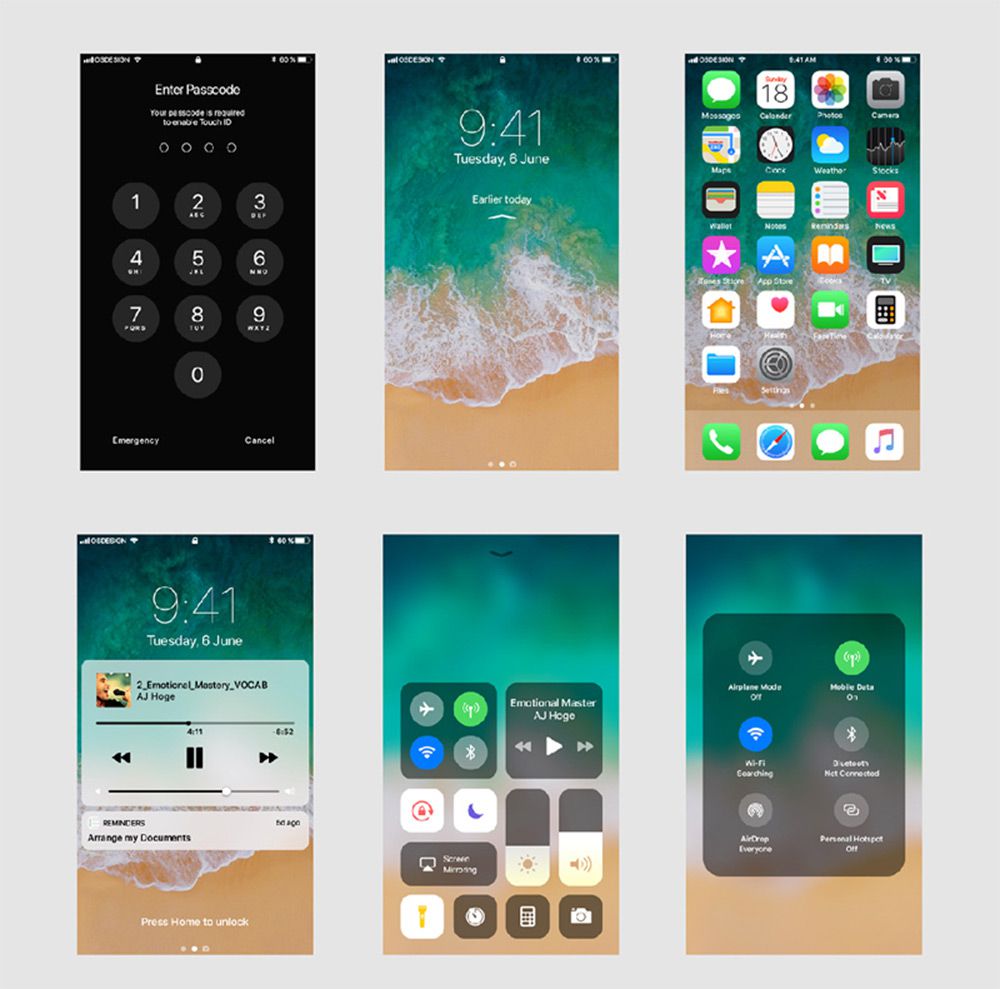 Whenever there's a new iPhone launch you can bet designers are hard at work releasing UI kits to match. With this new Apple device GUI it nails two kits in one: the newer iOS 11 GUI along with a mockup for the new iPhone X.
It all comes in one massive Adobe XD file created by designer Jason Chuang.
The pack includes tons of sample screens that you can rework and style to suit your own application. Not to mention many of these elements should work for iOS 10 and older.
UI Prototype Screens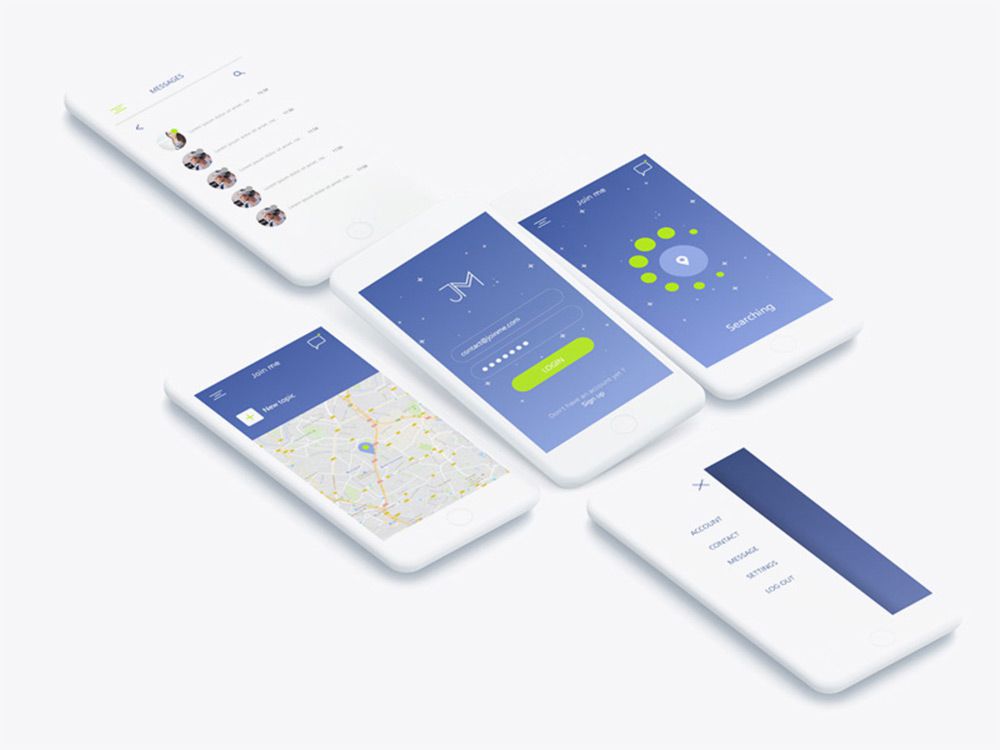 Talented UI designer Gabriel Cambreling released these prototyping screens for general download. And they're a great starting point for tinkering in Adobe XD.
These prototypes cover the bases for most of the screens you might plan for a mobile app. List views, login pages, maps, sliding responsive navigation along with other general page designs.
Spoon + Fork iOS UI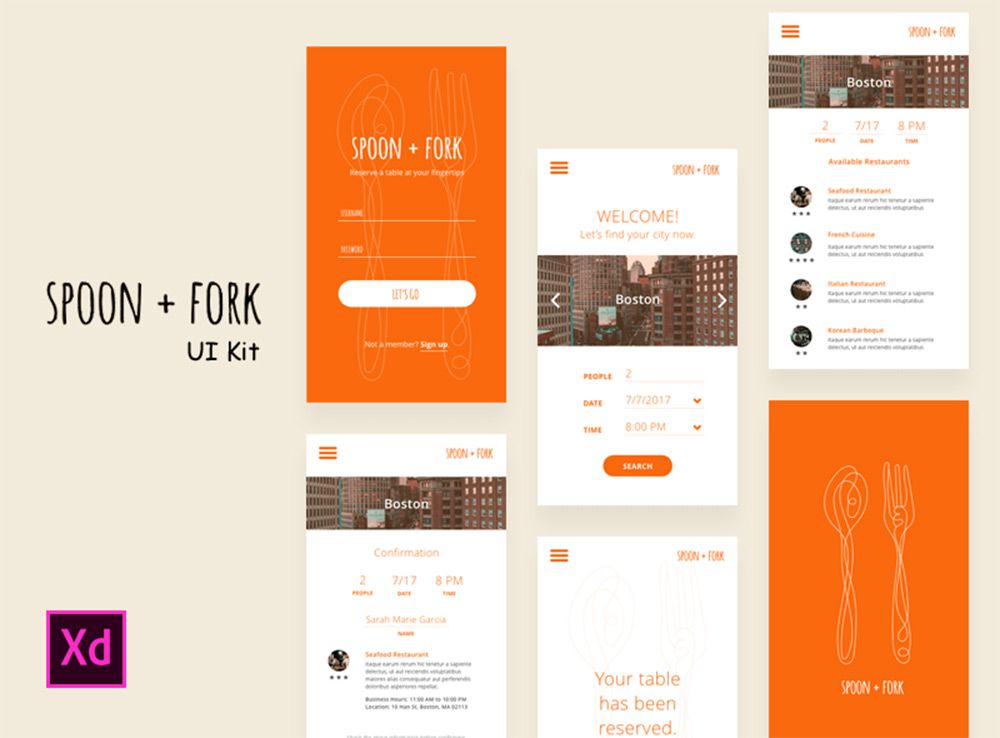 Now for a more detailed UI kit check out the Spoon + Fork set created by Aprylle Ricafort.
This works like a mobile iOS food app with custom icons, graphics, and a beautiful color scheme. All the elements are 100% vectorized so you can resize them and rework everything if you want.
Anyone looking for a full UI kit for Adobe XD should definitely grab a copy of Spoon + Fork and keep it saved for project work.
Mobile E-Commerce Checkout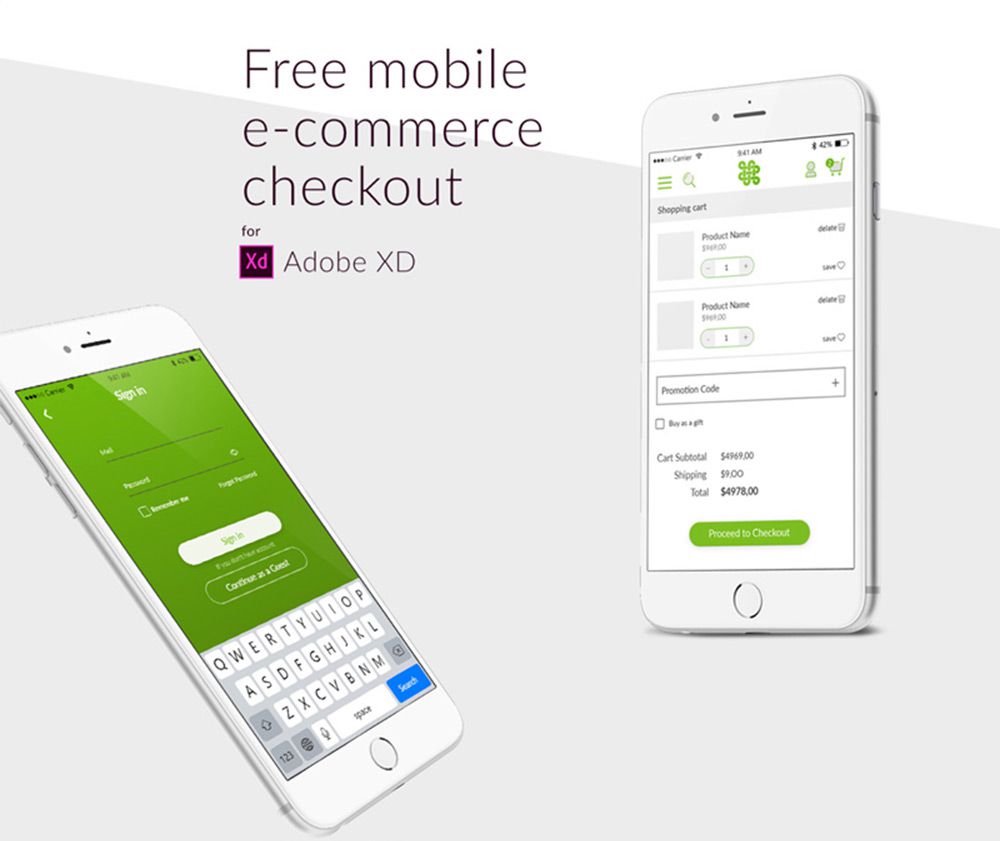 Ecommerce shopping is huge and growing every year. A solid interface is required to increase conversions and you'll see this mostly in the Mobile E-Commerce Checkout.
The freebie comes with 15 unique line icons and it's fully open source including all the Google webfonts. Plus this interface basically covers the line of every page you'll need for a trustworthy shopping app.
Piggy Bank App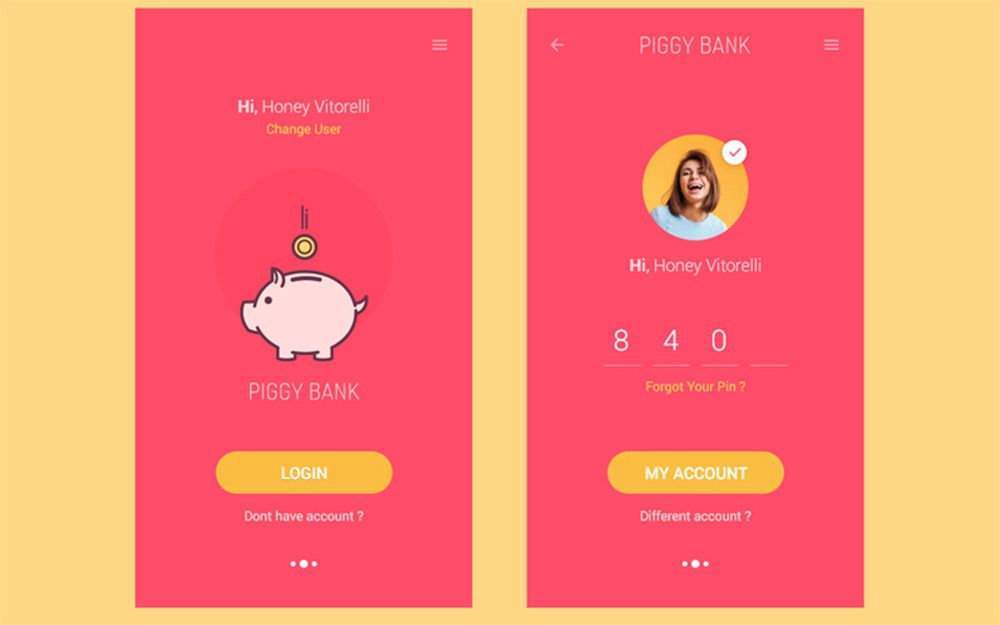 This delightful little piggy bank app UI was released for free by designer Caio in late 2017. It's one of the newest freebie kits on the web and it's certainly a simple design.
This probably won't help you prototype an entire working app, but it will help you learn the XD interface.
Check this out if you're brand new to Adobe Experience Design and want a simple freebie to mess around with.
Facebook Messenger Bot UI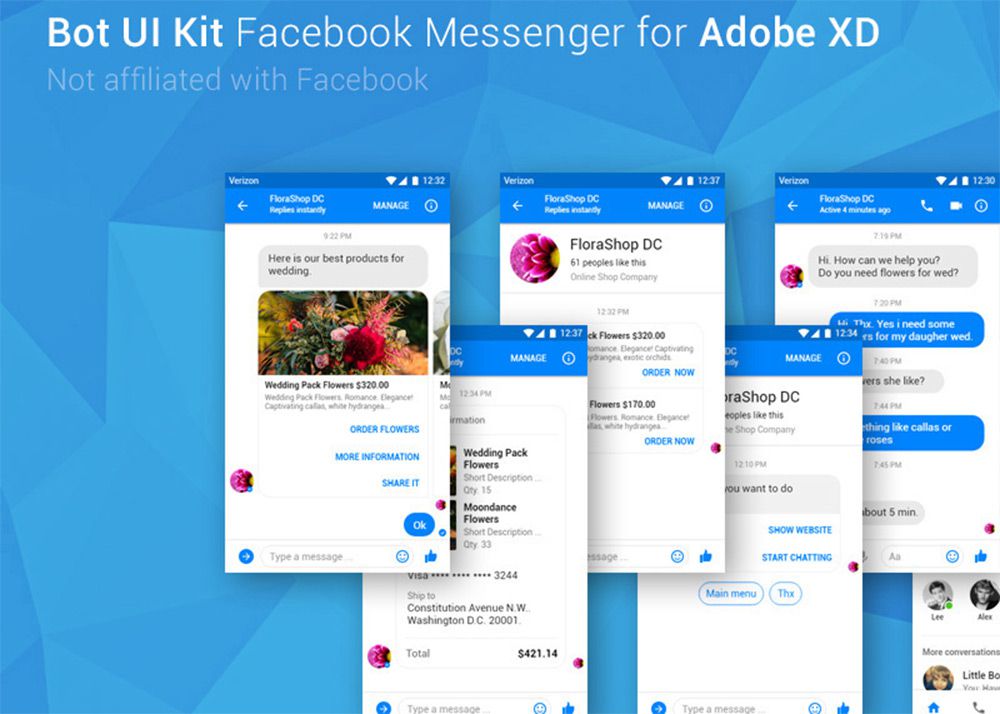 The Facebook Messenger app is pretty cool and lets you connect with people wherever you are. It also comes from one of the largest tech companies in the world known for designing great interfaces.
Vladimir Tatarovich's Facebook Messenger Bot UI is a free UI kit designed around simple app interface screens.
This doesn't exactly mimic the Facebook messenger but instead tries to rebuild using their existing style. A great starting point for designing your own mobile apps.
XD Mobile Apps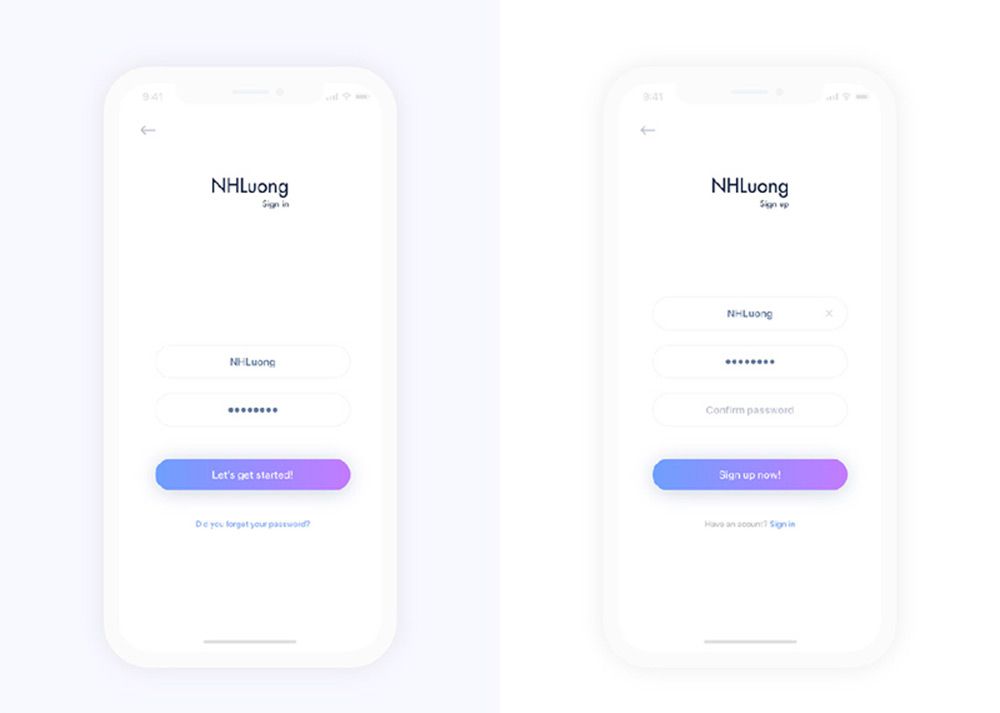 Here's another pack dedicated to mobile app GUIs although this one's a little more generic. But while the styles don't match a particular brand, these styles are still incredibly useful.
The kit comes with dozens of custom screens including dynamic elements like graphs, checkout pages, audio/video players, ticket purchasing screens and user profiles(plus a whole lot more).
Glancing over this app UI kit you may think it's just another simple freebie.
But this is by far one of the best freebies you can nab to mess around in XD.
Voice App Concept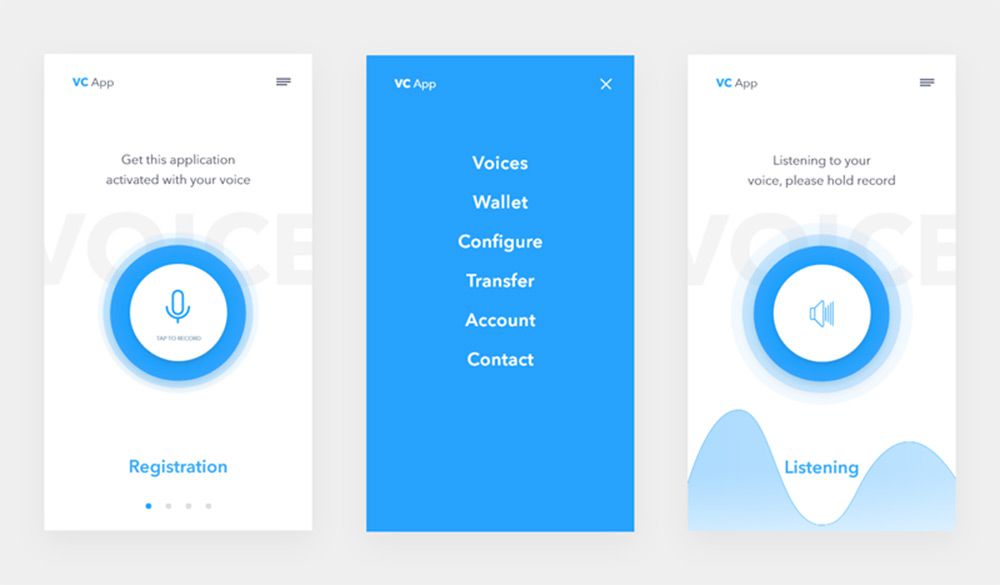 If you do want something real simple to get started with XD try downloading this voice app GUI by designer Ashwin Merle.
It only comes with a few screens, but they work with custom vector elements and some pretty cool text effects to boot.
Walkthrough Screens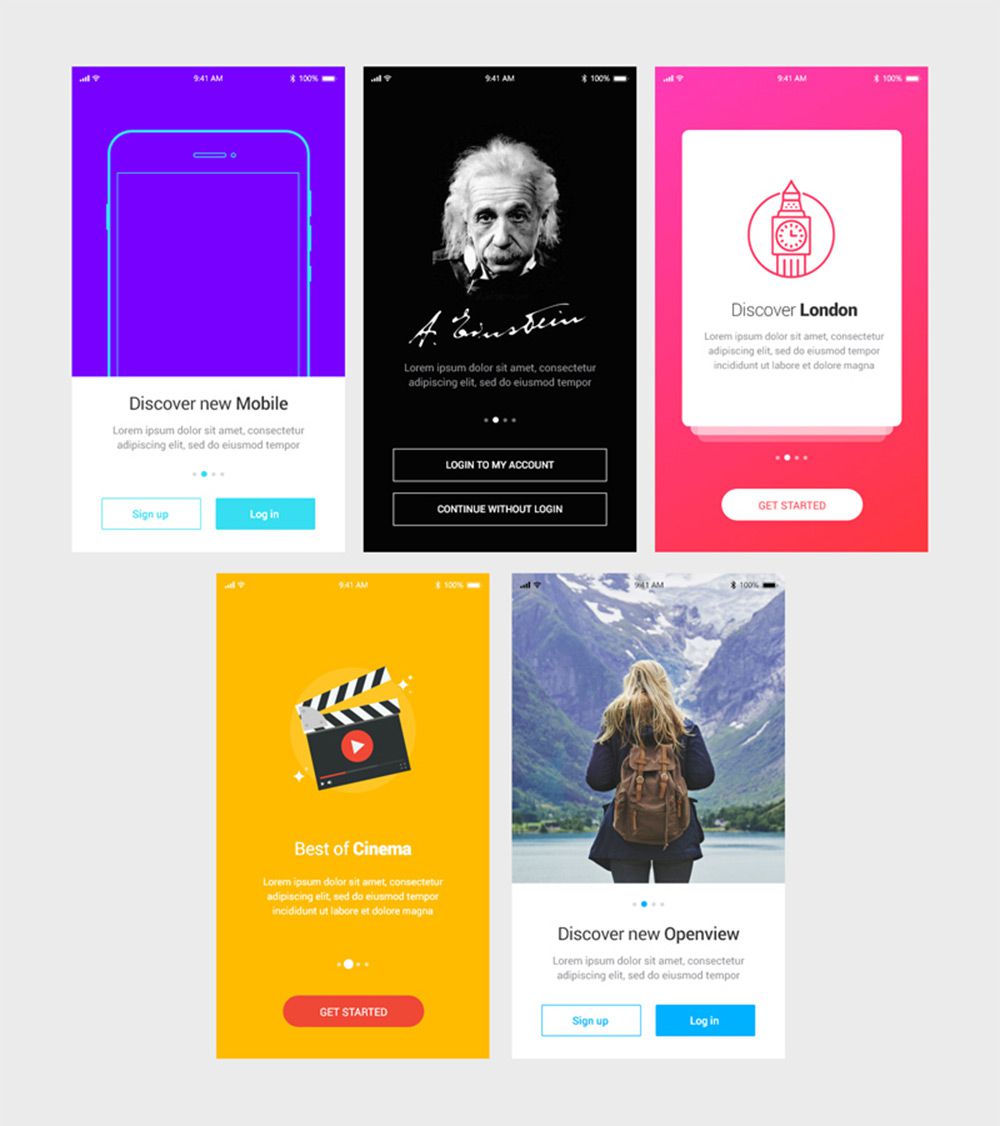 Digital walkthroughs are crucial to the onboarding process and you should always try to work this into your applications.
If you're looking for some XD inspiration take a look at this walkthrough screen pack that offers 5 free guided GUI screens built solely for XD. The kit is naturally 100% free and it's a cool way to gather ideas for your app designs.
Messenger UI Kit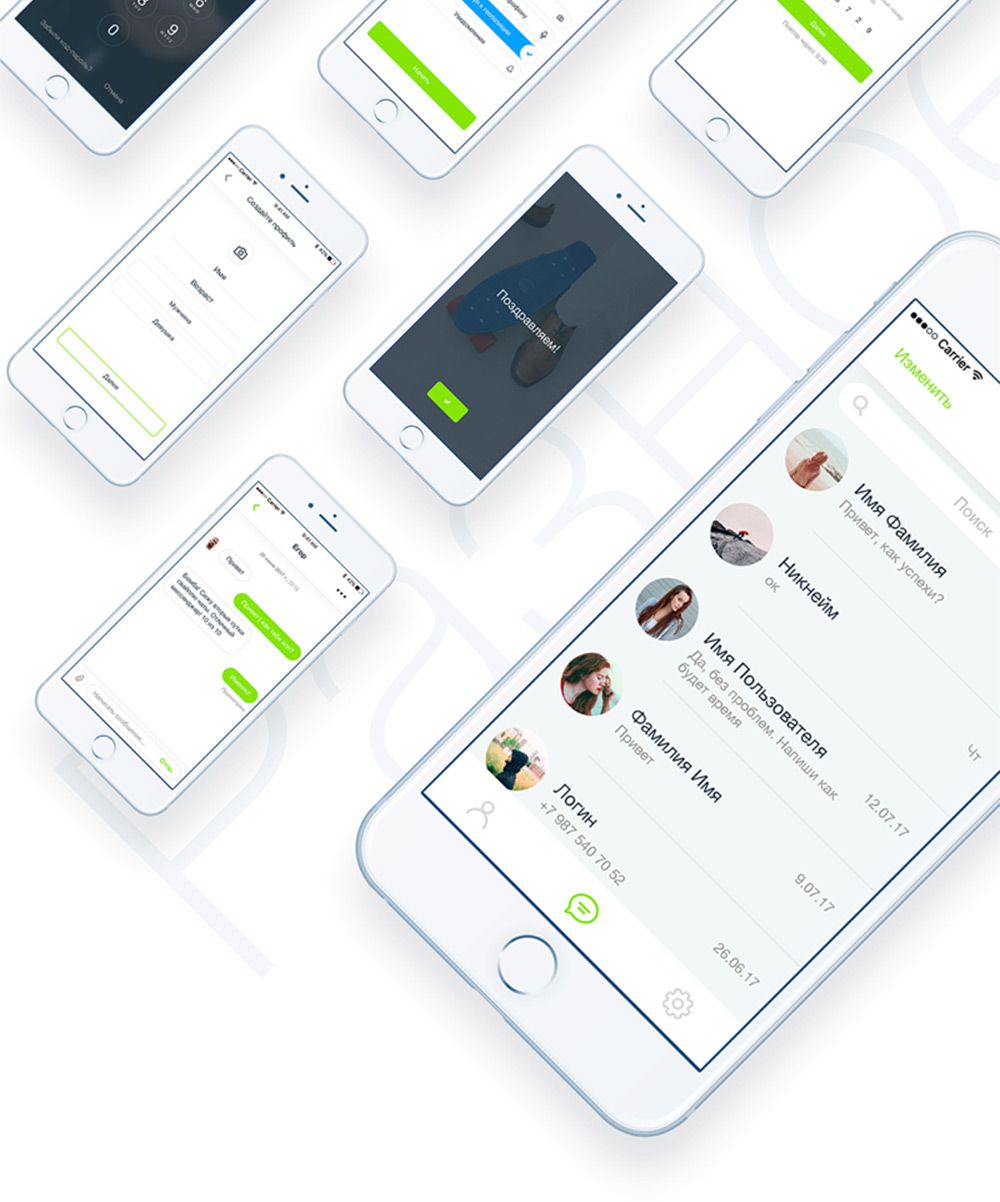 Mobile networking is huge and messengers are crucial to every networking app. Whether you're designing one yourself or just building a practice project, you can learn a lot from this messenger UI kit.
Designer Egor Kuznetsov released this for free and it serves a great purpose for XD users who wanna play around with messenger interfaces.
This kit offers dozens of screens and while the text is in Russian you can always change that with a bit of XD magic.
Bamb UI Kit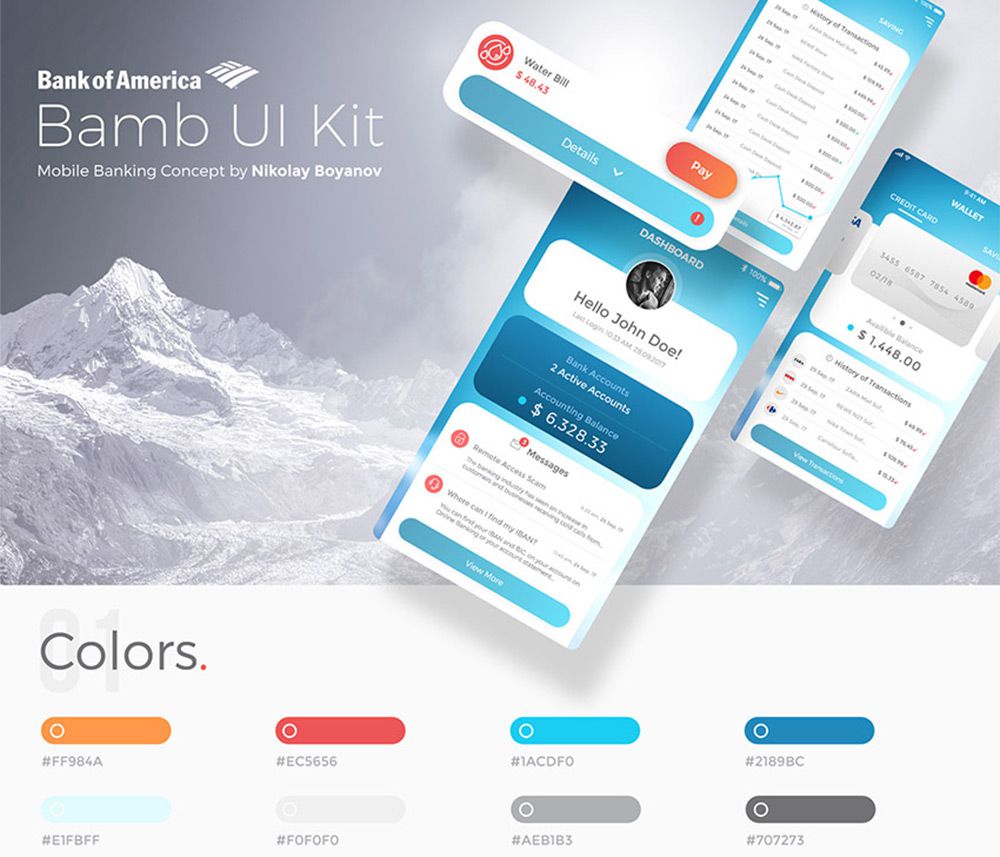 It was tough finding quality UI kits but I think the Bamb UI really takes the cake.
No doubt this is one of the most complete UI kits you'll find for Adobe XD. It comes with a specific design style for colors, gradients, typography, and spacing for mobile app GUIs.
Not to mention this thing is totally free, so it's a great asset for screwing around with XD.
Wallet Mobile App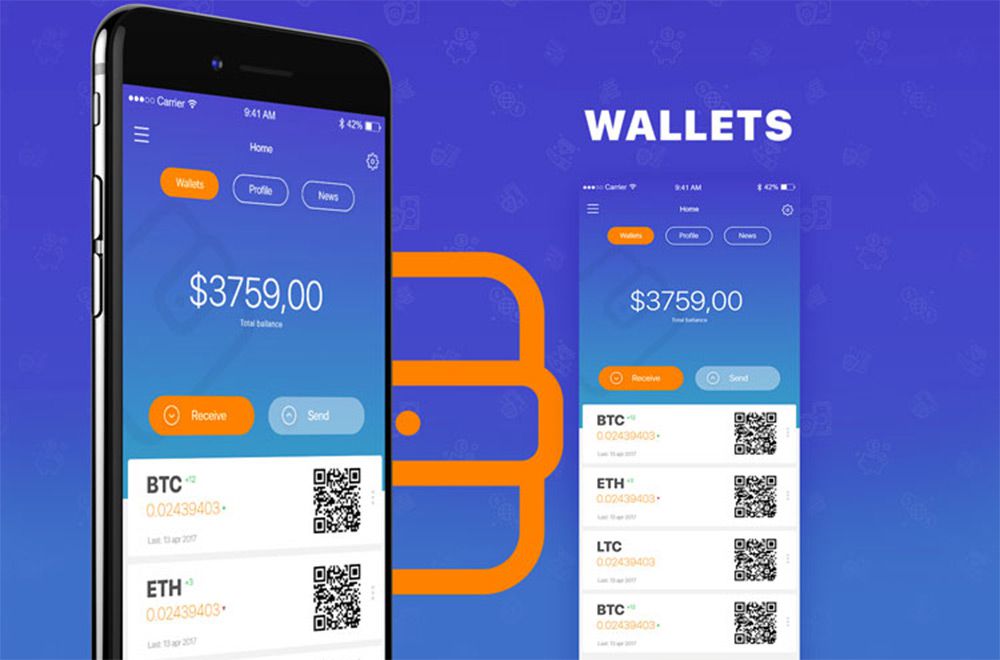 Banks and credit card companies usually offer mobile apps for banking on the go. If you're working on a project like that you might grab a copy of this wallet app GUI kit for Adobe XD.
It comes with quite a few different screen styles for news, account balance info, and for moving money around. This one's designed around a Bitcoin wallet but you could rework the style to fit anything.
So these are just my top picks for XD freebies, but new ones come out every few months.
If you have time to search around I highly recommend browsing through the free Adobe XD files on PSDDD.co to find more.
This post may contain affiliate links. See our disclosure about affiliate links here.