In today's article we've rounded up ten of the best tools and websites to generate a color palette for your web design project. With some of these tools you can use a photo or image to generate your palette. Some use artificial intelligence. And some are completely unique, with communities that you can check out other designers' submitted palettes as well as share your own. Let's check them out!
Your Web Designer Toolbox

Unlimited Downloads: 500,000+ Web Templates, Icon Sets, Themes & Design Assets
Create the perfect palette or get inspired by thousands of beautiful color schemes, available in the browser, iOS app, Adobe extension, and Chrome extension.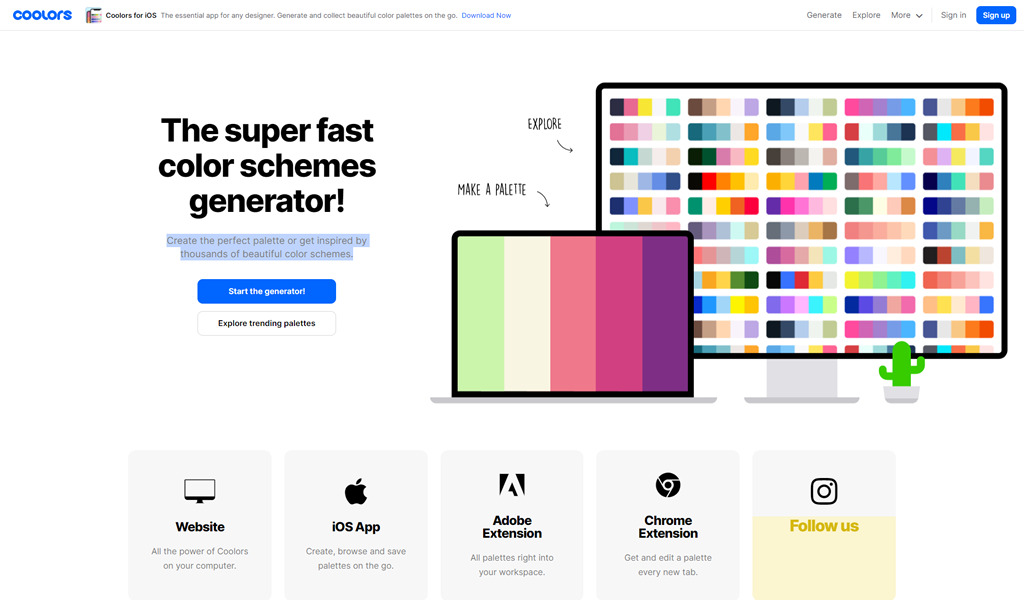 Whether you're a professional designer, a starting artist or just a curious beginner in the world of art and design, Paletton is here to help you with all your color palette needs. You don't need to know the ins and outs of color theory in order to use Paletton's unique and easy color wheel. All you need to do is choose the basic color you are interested in exploring, and get inspired.
Colormind is a color scheme generator that uses deep learning AI. It can learn color styles from photographs, movies, and popular art. Different datasets are loaded each day.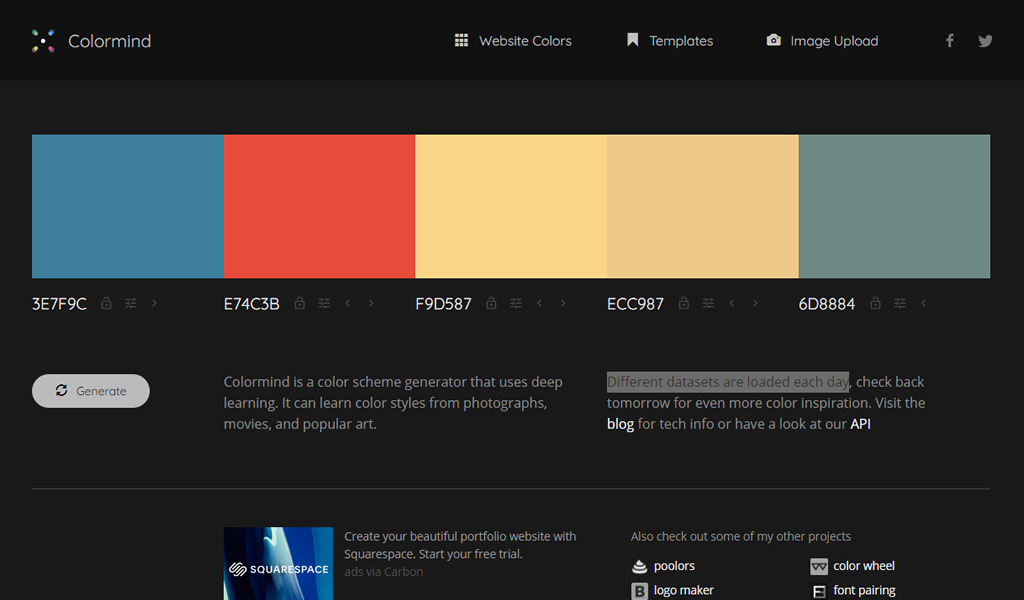 With Adobe Color, you have access to the powerful harmonization engines for creating beautiful color themes to use in Adobe products. Start your color journey by exploring themes from the Color community. Be inspired by other creatives in curated Trend Galleries from Behance and Adobe Stock. Import photos and images to generate cohesive color palettes from your artwork.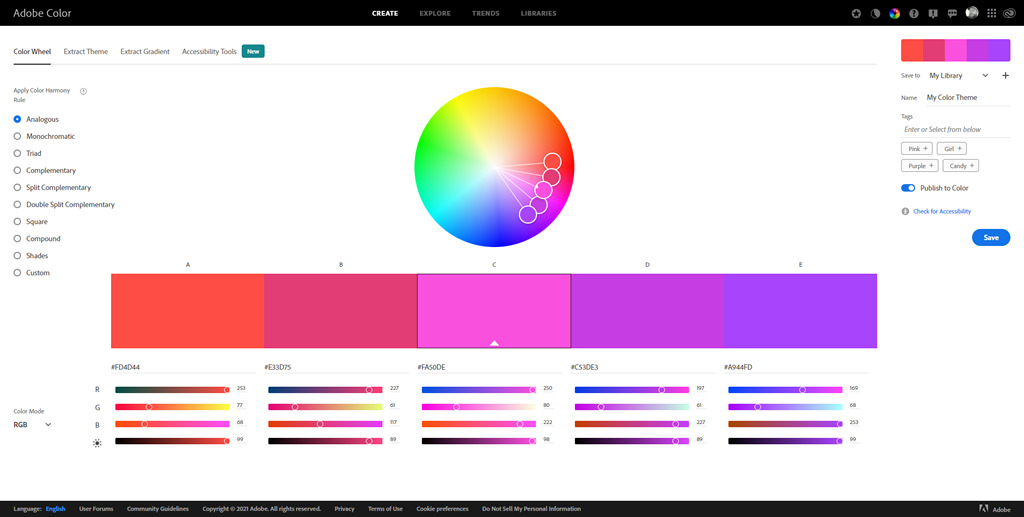 Want a color scheme that perfectly matches your favorite images? With Canva's color palette generator, you can create color combinations in seconds. Simply upload a photo, and they'll use the hues in the photo to create your palette.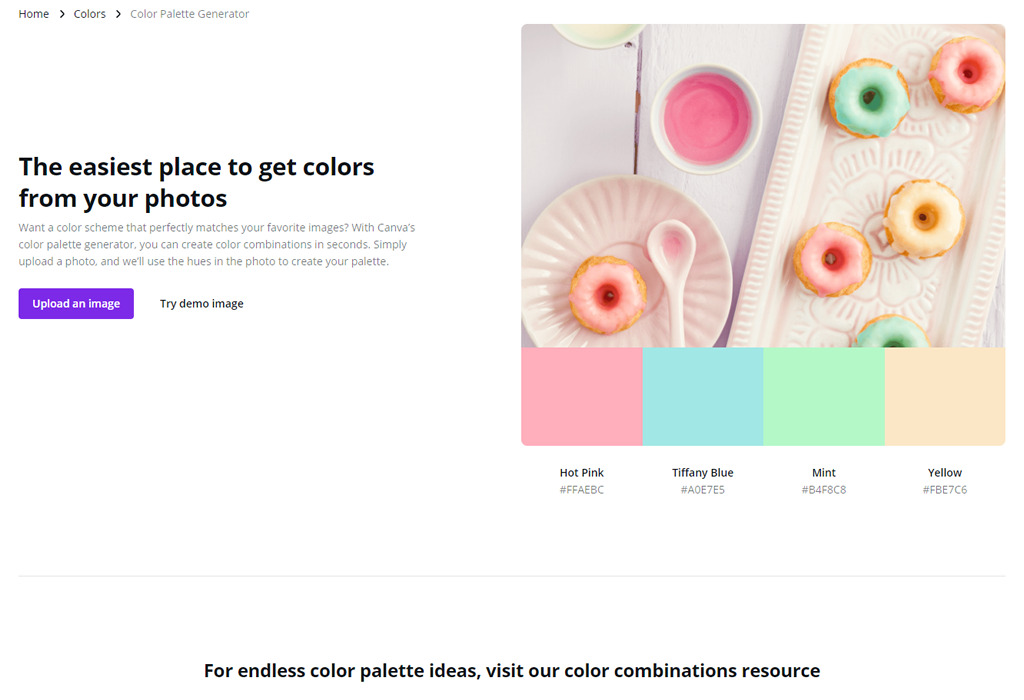 COLOURlovers is a creative community where people from around the world create and share colors, palettes and patterns, discuss the latest trends and explore colorful articles… All in the spirit of love.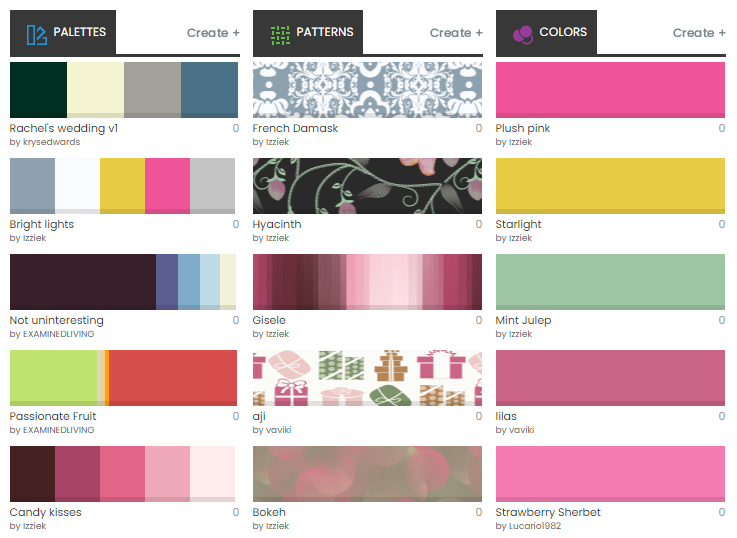 Color Palettes for Designers and Artists. Discover the newest hand-picked palettes of Color Hunt, similar to Product Hunt, but for colors.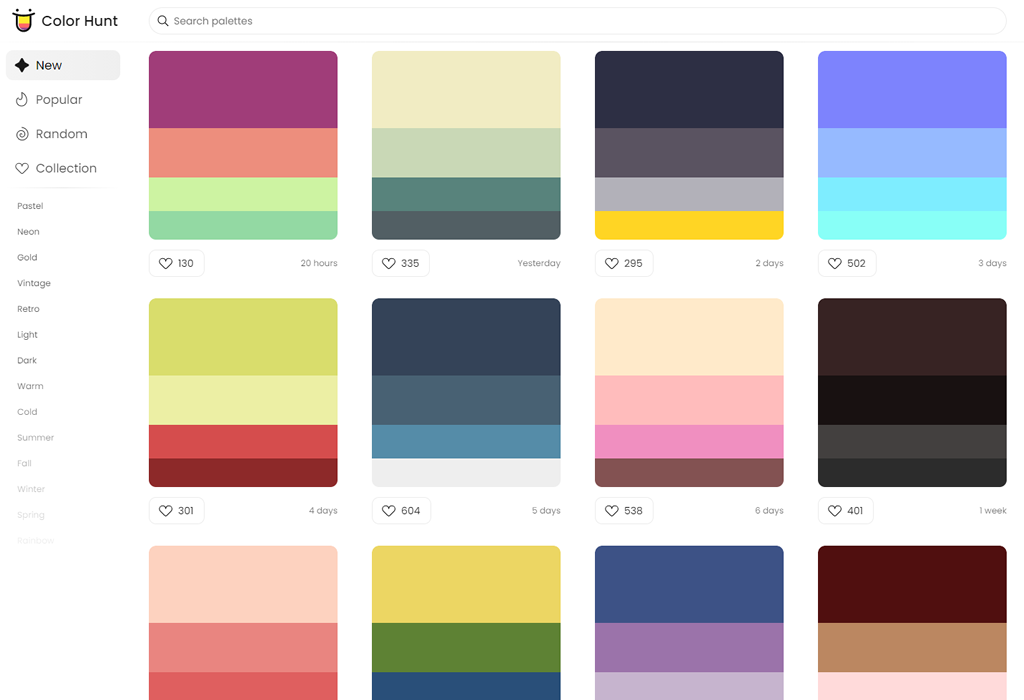 Colordot is "a color picker for humans", using a unique interface. It also has an iOS app.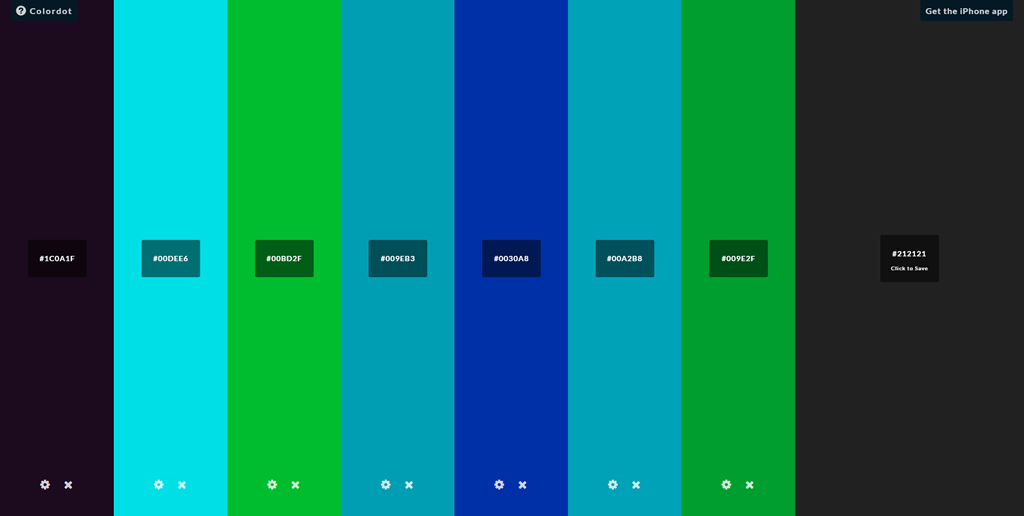 Generate fresh, new color palettes inspired by a theme or a place.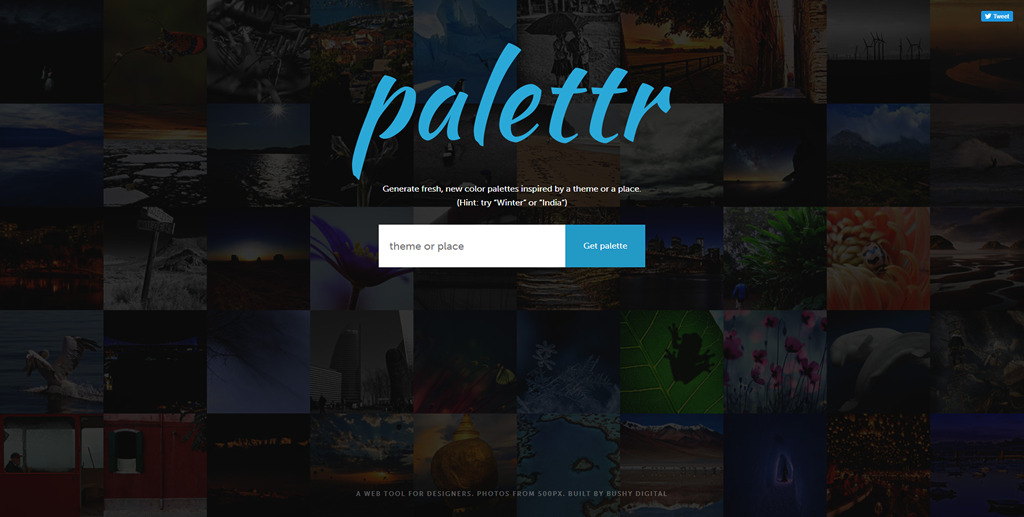 This clean site is all about speed and making it fast to generate and copy colors codes. With Colors.to, you can make custom color palettes, get info on complimentary colors, and also generate color themes from uploaded images. Very cool!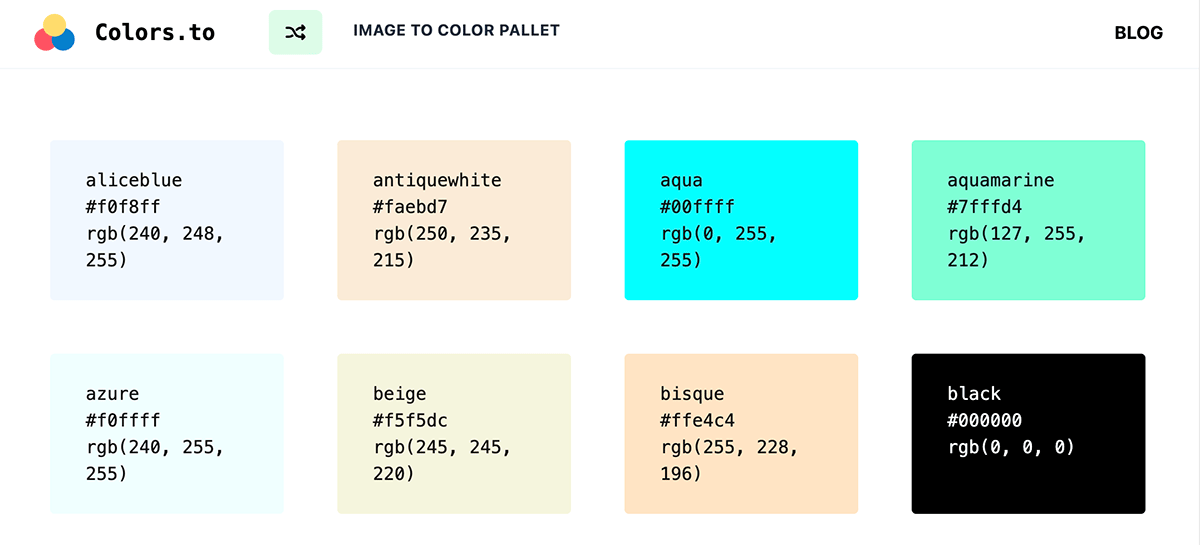 Last in our collection is Mucube, a color wheel to generate unique color palettes that are downloadable in .AI and .ACO file formats.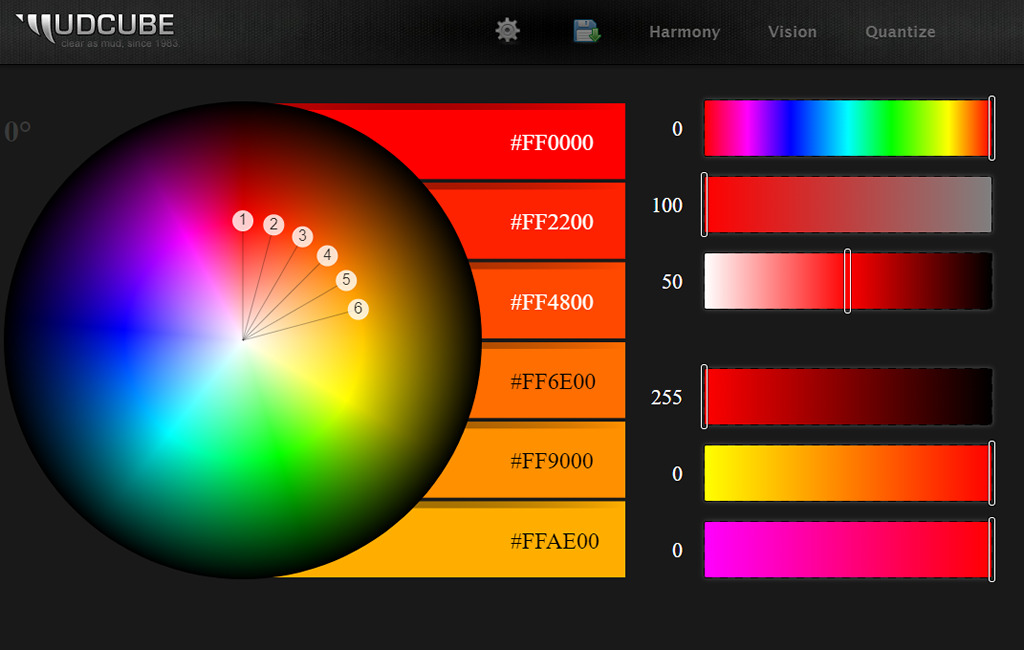 This post may contain affiliate links. See our disclosure about affiliate links here.