Through the advancement of technology makes it easier than ever before for you to become an author.
With that said, there are things you should do to ensure your ebook is read by as many people as possible. In this article, we are going to uncover the benefits of writing an ebook, provide tips for writing a successful book, and discuss how you can streamline the ebook writing process.
Benefits of Writing an Ebook
Having a blog on your website is an absolute must. That said, blog articles serve a specific purpose. A best practice for blogging is to provide content in easily digestible chunks that readers can find, read, understand, and share all within a few minutes.
An ebook allows you to expand on topics that you write about on your blog. Writing an ebook allows you to go more in depth on a given subject. Those of you who decide that writing an ebook makes sense as a content marketing tactic for your brand will uncover a number of benefits from your efforts. Here are a few benefits of writing an ebook:
Positions you as an thought-leader on the subject that you write about
Allows you to collect email newsletter subscribers during the ebook download process
More searchable content that attracts new visitors to your website
Generates buzz on social media tools like Facebook and Twitter
Can lead to more business, news coverage, etc. for you
Adds more value to you current audience and helps to form even deeper relationships with those folks
The list above simply includes the biggest benefits you'll receive if you write an ebook that people actually read. There are a number of secondary benefits that you will also receive by taking the time to write an ebook.
If this has convinced you that writing an ebook might be worth your time, then let's dig into the components of a successful ebook.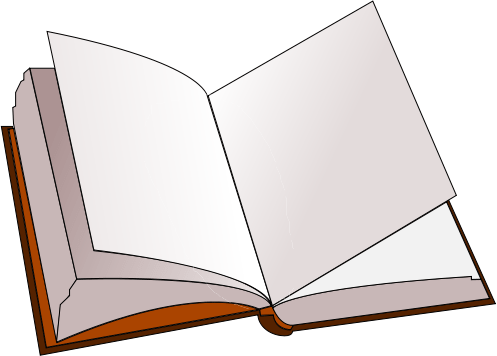 Components of a Successful Ebook
As we alluded to earlier in the article, the advancement of technology has made it easier than ever before for all of us to become authors of ebooks. With that said, just because it's easier to write and publish an ebook, doesn't mean you're going to be good at it.
The main goal of writing an ebook is for people to actually read it. The next goal is for the ebook to be valuable enough that the people who do read it will then share it with friends. So, how do you write an ebook that people actually read? Let's dive into some of the main components of a successful ebook:
Trendy topic – Don't write about something that's been written about a lot in the past. If you do pick a saturated topic, be sure to take the conversation in a different direction than most have done in the past.
Research – Be sure to do your homework during the ebook planning phase of the process. You want your facts to be accurate and backed up with links.
Outline – Start by creating an outline of the main topic areas that you'd like to write about in your ebook. This will keep you focused during the writing process.
Design – Be sure to add imagery throughout your ebook and come up with a ebook design template that includes your branding elements.
Table of Contents – Include a Table of Contents up front so readers know what to expect when reading your ebook.
Ebook Length – If possible, keep your ebook short. Anywhere from 15 – 25 pages makes for a great length. Readers can get through it in an hour or so.
Proofread – Be sure to edit your ebook for format and proofread your copy before publishing. The internet opens you up to many great things, but it also provides a channel for everyone to nitpick. Don't give them a reason to.
Promotion – Promote the "you know what" out of your ebook. Submit it to free ebook publishing sites. Use social media. Promote your ebook on your website. Get local media coverage. Ask for reviews from leaders in the topic area that you're writing about. You know the deal…
If you are sure to include all of the components above you will have done more than most ebook authors. Following the steps above will position your ebook for success.
Ebook Writing Tips
Now that we understand the benefits of writing an ebook and the components of a successful ebook, let's review a few writing-specific tips. Writing an ebook can seem like a daunting task for first-time authors. It doesn't have to be. Here are a few tips to keep you on track during the writing process.
Stick to your outline as this will keep you on track
Carve out a few hours in your schedule where you can sit down and write
Reduce distractions during writing time
Get a first draft written before worrying about editing or tweaking your format. Getting caught up in minor details during the writing process can lead to a number of unnecessary issues.
Once your first draft is finished take a break and come back to do your review with fresh ideas
Have someone you respect review it and provide you with feedback
Writing an ebook doesn't have to be difficult. It really all comes down to staying on task. During the writing process you can get caught up in the details. Don't let that happen to you. Get that first draft down and then go back and tweak. Once you have your ebook content ready, it's time finalize your ebook format.
5 Ebook Formatting Tools
Before you can submit your ebook to some of the ebook publishing sites like Amazon, Lulu, and others, you have to properly format it so it will be accepted by those sites. You need to convert your ebook into an ePub, so that it can be read on major eReaders like iPad, Nook, and Kindle. Here are a few tools to help you get started:
Mobi Pocket – This ebook formatting tool is free and lets you create an eBook from HTML, Word, and image files.
Scrivener – Scrivener is a content-generation tool which allows writers to format ebooks and other long documents.
Calibre – Calibre is another FREE ebook formatting tool. You can create an eBook for the major eReaders like Kindle, Nook, iPad, etc. The one negative we have found is that it does not support Microsoft Word files.
iBook – Use iBook from Apple to convert your ebook into an ePub so that it functions beautifully on the iPad. This app is extremely easy to use. You can convert your ebooks into ePub files in minutes.
BookGlutton: BookGlutton is a free ebook conversion tool which lets you turn HTML books into ePub files for use on various ebook readers.
Now that your ebook is formatted properly, it's time to publish it!
Ebook Publisher Websites
As we mentioned above, there are a lot of ways to get people to read your ebook. One of the best things to do is to submit your ebook to ebook publishing websites. Here is a list of some of the best ebook publishing websites that you should consider publishing your ebook to:
Lulu.com is a self publishing website whereby you can even sell your ebook online
BooksOnBoard.com allows you to publish your ebook, offer it for free, or sell it online
Createspace.com offers free distribution of your ebook
Ebookscorporation.com is a leading supplier of books to libraries and retailers worldwide
DigitalPoint.com is a new ebook marketplace for you to take advantage of
These are just a few of the many ebook publish websites. Just do a simple Google search on "publish my ebook" and you'll see all of the great ebook publishing websites out there for you to publish your ebook to.
Can You Write an Ebook People Actually Read?
YES! The answer is yes. That said, will you write an ebook that people actually read? Please share your comments below and tell us if you think writing an ebook is worth your time and if you plan to do so.
For those of you who HAVE written an ebook in the past, please share with us any feedback that you think might benefit those of us who are taking it on for the first time. We appreciate you taking the time to leave your comments below.
This post may contain affiliate links. See our disclosure about affiliate links here.