Your logo is the single most important design asset for your business. It has to immediately show the world who you are and what you do. That one image carries a lot of responsibility. That's why it's so important to get it right.
As a business owner, you have a couple of options for creating a great logo. You can choose to design it yourself from scratch – incredibly difficult if you aren't already well-versed in graphics software. Or, you can hire a graphic designer – which can be expensive and requires a lot of back-and-forth. Either way, it's unlikely that you'll get something satisfactory without spending large amounts of time and money.
Thankfully, there's now a better way. Using Placeit, you can create a stunning, custom logo for your business in just minutes. Their online logo maker makes the entire process fast, easy and incredibly affordable.
The Perfect Logo, Without the Hassle
The process for creating a logo is super simple. In fact, you don't need to have any experience with professional software or techniques. Just how easy is it? The whole process can be completed in three quick steps:
Step #1: Choose Your Industry and Style
With Placeit, you not only have a tool that makes logo creation a breeze. You also have access to an enormous variety of styles and industries to choose from. So, whether you're building a logo for a fitness studio, a restaurant or a sports team – you have the resources to make it happen. Pick the industry and style that suits your business and start creating!
Step #2: Make It Your Own
Once you find the right logo, click on it and you'll be taken into the online logo maker. Virtually every aspect of your logo can be edited. Colors, borders, typography, imagery and content can all be changed with point-and-click ease. Want to adjust the sizing of an object? Click on it and use your mouse to expand or contract.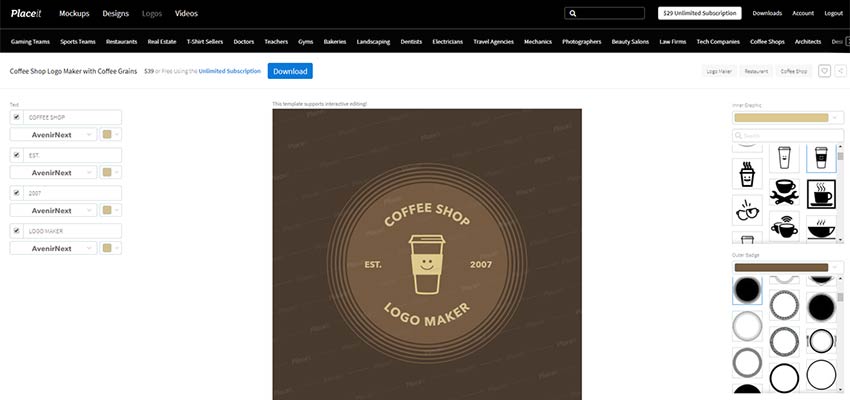 Feel free to tweak things as much as you want. You may even be surprised at how quickly everything comes together. You can literally go from a basic concept to a fully-customized logo within minutes.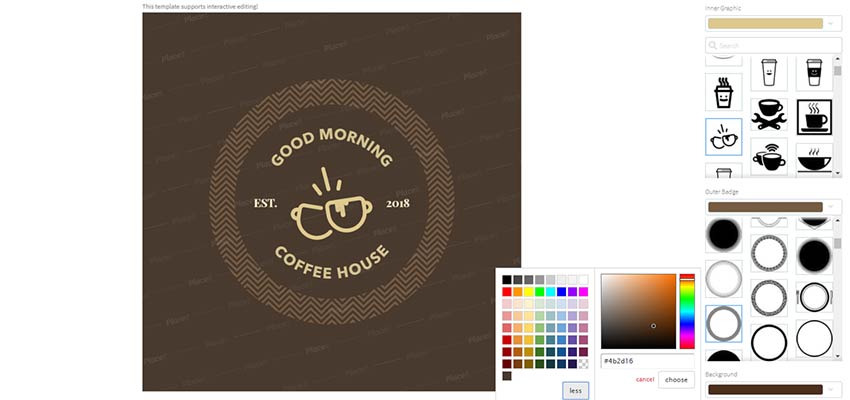 Step #3: Download!
Once you're satisfied with your creation, you can download your new logo. Just click on the blue "Download" button to get started. Placeit generates your custom image and emails you a download link when everything is ready to go.
The image you receive is very flexible. Since it's 300 DPI, your logo will be perfect for both print and web use. That means you can show it off on a full range of branding materials, such as business cards, brochures and even t-shirts. And, of course, it will also look stunning on your website.
That's all there is to it! With three easy steps, your business will have its own unique identity that reflects who you are. From there, you can focus on what you do best.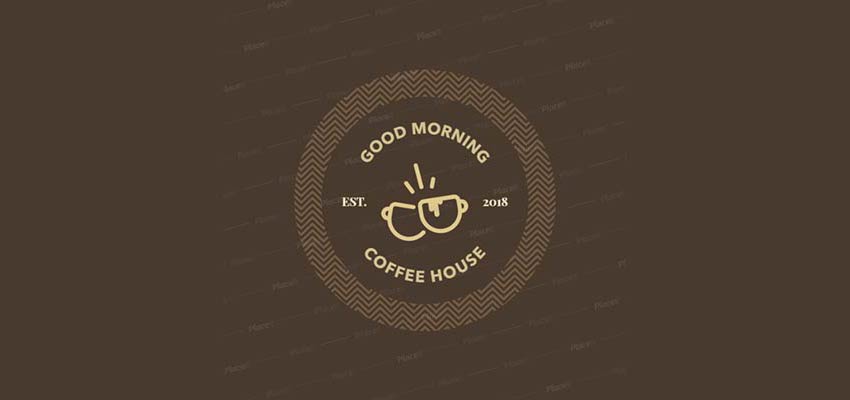 Build Your Brand with Placeit
Placeit puts you in the driver's seat when it comes to logo creation. Their easy-to-use tools and professional results mean that you won't have to invest an exorbitant amount of time and money. Instead, you'll have the brand identity you need without the hassle.
You can build and download your own logo for just $39. Or, choose Placeit's unlimited subscription plan for just $29 per month. You'll have unlimited access to the online logo maker, along with a full suite of creative tools. Create product mockups, social media images and even video presentations with ease. All of your branding needs will be covered for one affordable price.
What are you waiting for? Start using Placeit today and build your brand to the fullest.
This post may contain affiliate links. See our disclosure about affiliate links here.