You don't have to surf the web for long to discover there's an awful lot of websites that are in dire need of a redesign. Some are simply dull, while others will make you cringe. There also those that feature color choices that were popular back in the 70s. Too many seem to have been designed by people who believed the less white space there is, the better.
You may have had opportunities to refresh an out-of-date looking website. You no doubt felt good about it in spite of the fact that rebranding can be hard and very time-consuming.
It doesn't have to be that way. Pre-built websites present an opportunity to refresh any website's look in just a few hours. Be Theme has more than 350 of them to work with.
Let's check out a few examples and see how you can do yourself or your clients a huge favor in a short time.
Express Redesign
Here are 7 different things you can do to make an outdated website look beautiful and modern. Be Theme's pre-built websites can help you with that.
Express Redesign #1: Make the Website More Dynamic
Why make a website more dynamic? Because it only takes about 3 seconds for visitors to decide if they're going to stick around. A dynamic home page can be a surefire way to lure visitors into exploring your website.
Make sure the dynamic images, videos, or animations are above the fold. This is the case in these 3 pre-built websites.
If you have a video, make sure the Play button is visible and invites the visitor to click on it.
Now that you've captured the visitor's attention, you'll want to make the rest of the journey appealing as well.
Express Redesign #2: Refresh the Color Scheme
This is one of the most impactful ways to refresh a website's look, and also one of the easiest. More importantly, you can not only change the look of the website but radically switch the "feel" as well. A website that looks and feels friendlier is a website that can help a business reach its online goals.
Using a pre-built website takes this visual change to the next level. Be Theme's templates cover more than 30 different industries. Thus, you can rest assured that your new color scheme will follow the latest trends.
You'll have plenty of white space too, along with great visual hierarchy.
Express Redesign #3: Reorganize Content Architecture
Content architecture has always been a web design priority. The flood of new content on the web lately is forcing designers to pay more attention to this.
Combining text and visual content has always been a difficult challenge. Especially, when hundreds of websites are vying for the same audience's attention.
Pre-built websites have addressed this challenge. They have proved to provide an easy fix by combining content in easy-to-follow ways. This approach encourages visitors to keep on exploring.
Express Redesign #4: Add Large, Stunning Visuals
Adding beautiful images to your homepage does not take a lot of time. One large, eye-catching image is all it takes to refresh the entire look of a website.
Take BeDigital, for example. This 3D still is so fascinating, it's impossible to ignore.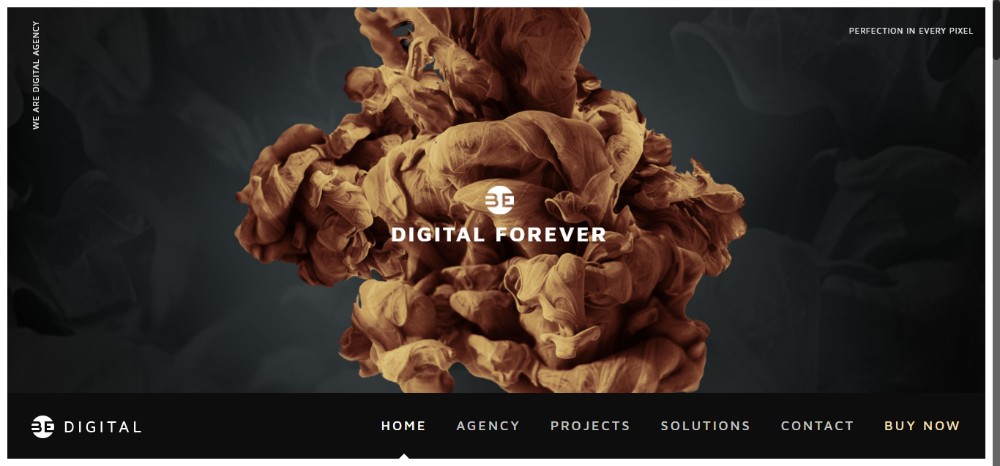 You can also use imagery to integrate the most important information in a surprising way. BeEco aptly demonstrates this approach.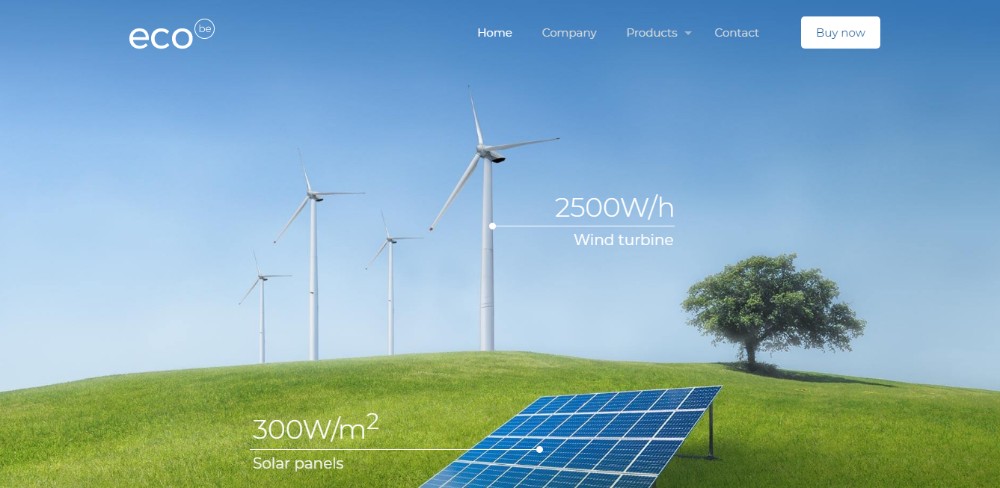 Or, you can give a nice twist to a familiar image by changing the background. BeAirport does this by converting an image of an airplane into an eye-catching visual.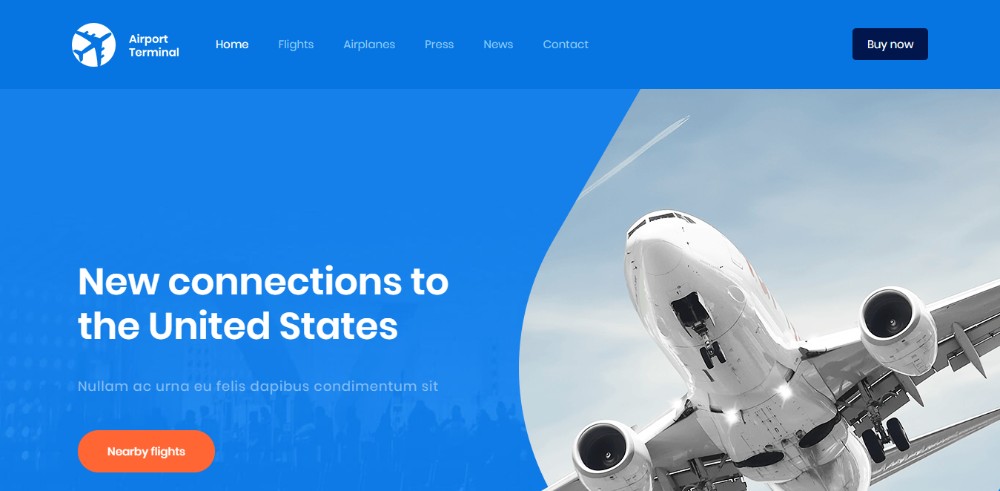 Express Redesign #5: Build a Flawless Shopping Experience
Building a customer-centric eCommerce shop can take a lot of work. Especially so when thousands of other online stores are selling similar products. Customers gravitate toward stores that make their shopping experience smooth and intuitive. Consequently, every little detail has to work like a well-oiled machine.
Why work hard to avoid potentially costly little errors? You can work from a pre-built website that already follows eCommerce rules? It takes but a few hours to customize an online shop to fit your needs or those of your client's. With these, you can ensure your customers will enjoy a hassle-free shopping experience.
Express Redesign #6: Upgrading a Portfolio Website
Creatives would rather spend time creating their works of art than publishing them. Consequently, when they do so their portfolios often leave much to be desired.
Thanks to pre-built websites, it's almost ridiculously easy to update a portfolio in no time at all. You can gain a few extra clients and some extra income as a result. Do not rush to see yet another episode on Netflix! Use this time to install a perfect portfolio template and upload your content. Then, you can see what Netflix has to offer.
Be Theme covers virtually every type of website you might need. It will help you to create a stunning online presence;
From photography…
…to art and architecture…
…to 3D rendering.
Express Redesign #7: Simplify an Overcrowded Website
It is not that easy to reorganize a content of a crowded website. This can pose a problem for any web designer. You have to determine which content needs to be placed front and center and which you can simply do without.
It can give you nightmares trying to figure it all out – unless you pick a Be Theme pre-built website. It will allow the most important content to stand out and reorganize all the rest.
Here are three examples of how a packed website can be reorganized. They can be made less crowded, and still carry the message – even better than before.
Conclusion
Giving a website an extreme makeover can be tough but rewarding. With Be Theme, you can eliminate the "tough" while keeping the rewarding part.
Imagine how impressive Before & After photos can look in a case study on your website. If you don't have one yet, you can choose a pre-built website here.
Consider these 7 quick and easy ways to refresh a design using pre-built websites. With them, you can avoid the hard work and still get stunning results.
You can banish the thought of rebuilding the website from scratch. It takes but a few hours to turn an outdated website into a perfect gem.
This post may contain affiliate links. See our disclosure about affiliate links here.