14.7% of the world's Top 100 websites are built with WordPress. Over 500 new WordPress websites are created daily. Over 75 million websites use WordPress. That comes out to around 32% of all websites and 59% of CMS-based websites. With statistics like that, we thought we'd show you some of the most popular sites that are built with WordPress, along with some others that, without looking at the code, you may never guess are using WordPress for their content management. Let's have a look!
UNLIMITED DOWNLOADS: 500,000+ WordPress & Design Assets
Sign up for Envato Elements and get unlimited downloads starting at only $16.50 per month!



TechCrunch provides technology news and analysis with a focus on founders and startup teams. They cover the pulse of the tech industry and are home to Disrupt, TC Sessions, and the world renowned Startup Battlefield competition. And his popular tech news site is built with WordPress!

Who hasn't heard of Time Magazine? The print version can be found at every grocery store checkout, but the online version that is used by millions of visitors is built with WordPress!

From Windows to Office to Internet Explorer to X-Box, Microsoft is a household name that everyone is familiar with. And if you want to learn more about what's going on with the company, or find out the latest about their products and services, you can visit their news site and you'll find yourself using WordPress to do so.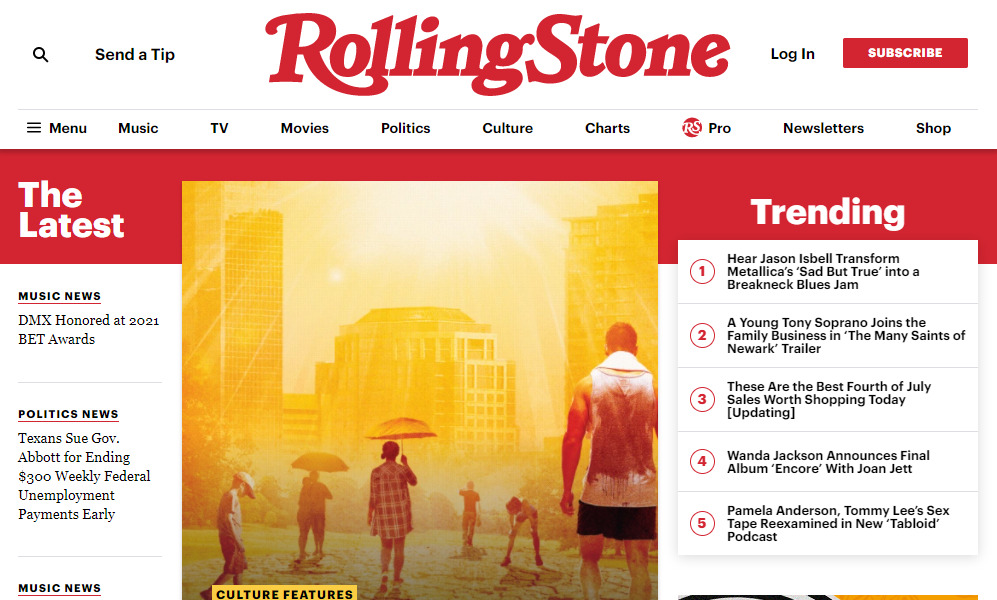 Rolling Stone has been around since 1967, one of the most famous and iconic magazines, with a focus on music, politics, and popular culture. You probably already knew that, or at least have heard of it. But did you know their website was built with WordPress?
The Smithsonian National Museum of African Art seeks to inspire conversations about the beauty, power, and diversity of African arts and cultures worldwide. Learn all about it on their WordPress-based website.

The PlayStation family of products and services has its blog built with WordPress, where you can find out all of the latest info and updates about this popular brand's offerings.

Millions of internet users check Yelp reviews before spending their money on products, services, and especially food. Their WordPress-based blog is the official voice of Yelp HQ in San Francisco. It's a place for visitors to learn about news, product, community, businesses and more at Yelp.com.

TED is a non-profit that began in 1984 as a conference where Technology, Entertainment and Design converged, and today covers almost all topics — from science to business to global issues — in more than 100 languages. The TED Blog rounds out our list of WordPress-based websites.
BONUS: Unique, Non-Blog Websites That Are Built With WordPress
While the list above may lead you to believe that WordPress is most often used for blog and news magazine websites, that is far from reality. That may be where the CMS started out, but today it has become the framework used for content management for a multitude of styles and use cases. In this next section we'll show you some unique websites – some even award-winning – that rely on WordPress under the hood. Be sure to click on the website links to get the full impact of these beauties.





This post may contain affiliate links. See our disclosure about affiliate links here.