It has done wonders for all designers, photographers and hobbyists by providing a one-program solution for all the design needs. It is very flexible, easy to use and readily available. Its tools are so perfectly fitting for all the design needs, you'll never look for another! This is the main reason why we all love this amazing program, right?
But behind all of these quirky features, do we all know where it all began? Aren't we all curious where our favourite software came from? Who made it? Well, this calls for a history lesson.
Your Designer Toolbox

Unlimited Downloads: 500,000+ Web Templates, Icon Sets, Themes & Design Assets
Unlimited Downloads: 500,000+ Fonts, Web Templates, Themes & Design Assets
History of Photoshop, Adobe Photoshop!
The tale began in 1987 when PhD student Tom Knoll wrote a graphics application in a Macintosh Plus. The software was used to display gray scale images on a monochrome display. Knoll called it 'Display.' We could now consider Display as the unofficial father of our beloved Photoshop.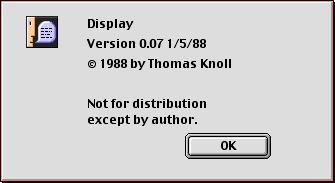 Tom's brother John, who works at Industrial Light and Magic, saw the program. Being a photo-enthusiast, John persuaded his brother to turn it into an image editing software. He eventually finished it after taking a six-month break from his studies. Tom tried to call it ImagePro (image, if this was pursued, we will all say, I ImagePro-ed my photo).
Good thing was, the name was already taken for copyright so he opted to call it Photoshop (version 0.07). Tom eventually managed to sell it to a scanner manufacturer.
Photoshop's Early Versions
On September 1989, everything changed for Photoshop when Adobe bought it. A year after, on February 1, 1990, Photoshop 1.0 was released. It included digital color editing and retouching. It was dedicated for use in high-end platforms such as the SciTex and costs $300 the for basic photo retouching.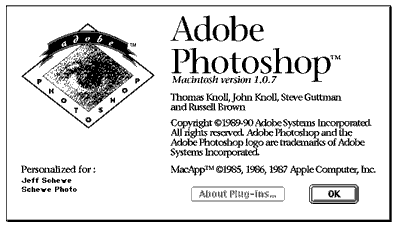 Photoshop improved its features as it was set for version 2.0. And so it was, on June 1, 1990 when Photoshop released its second version adding Paths, CMYK color and the Pen tool. We attribute much of the Pen tool to a guy named Mark Hamburg.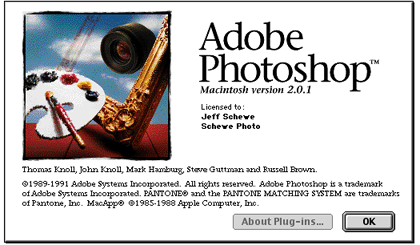 Version 2.5 was later released in November as it addressed for the first release of the Windows OS. Photoshop also added palettes in this version.
In 1994, Photoshop 3.0 was released. This version now included layers. This saved the arses of a lot of designers who loved to add a more complex feel in their creations. Tom Knoll was the man who made all these possible.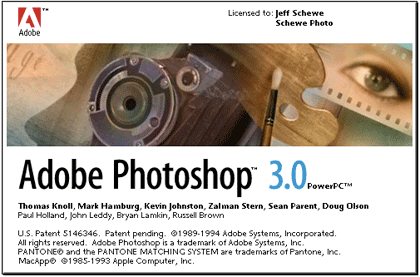 It took two years for Photoshop to release version 4.0, which added adjustment layers and macros. Imagine if Photoshop developers haven't thought of these, we will still take a very long time to put watermark on our photos. They made life easier. Also, 4.0 also started the user interface we all see today.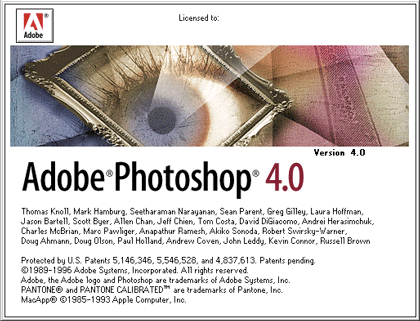 On May 1 1998, version 5.0 came out featuring its newest functions the editable type and the ability to undo actions various times using the History palette. Area selection was also made easier with the addition of the magnetic lasso tool. A year later, 5.5 came out and added the Save for Web feature. (Thanks to 5.5 we can export PNGs!)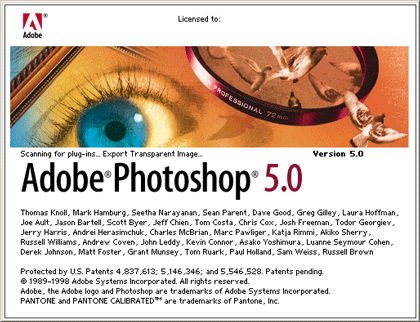 As the new millennium dawned, Photoshop 6.0 came out. Vector shapes were featured in this version. The type tool was also revolutionized by adding a feature where you can directly type text even without defining a bounding box to it. Blending options were also added.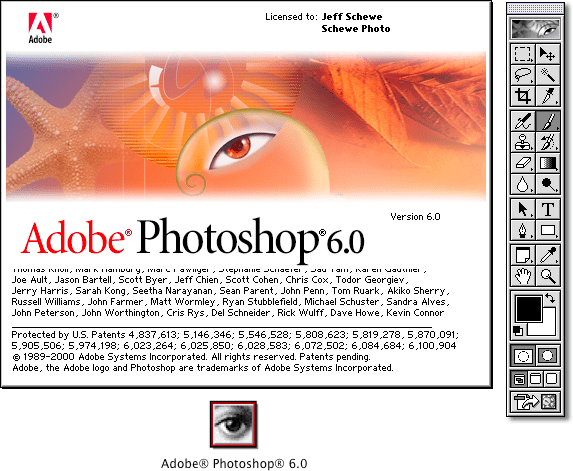 Two years later came 7.0, which introduced a new file browser that allowed the users to easily look through folders. Brushes were also added together with the patch tool.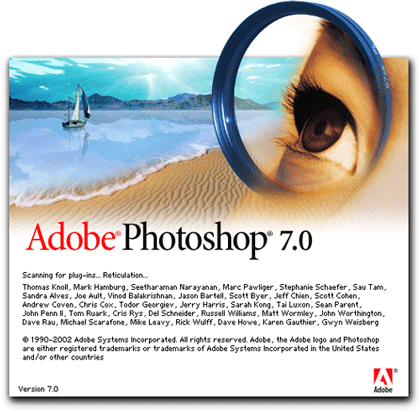 Creative Series Era
As Photoshop continued to evolve, it came with cooler and cooler features. This was marketed into a vast pack of software in which Photoshop was the leading brand. It was called the Creative Suite. It basically catered to all design needs, ranging from graphic design to layouting, photography to film.
Photoshop CS (or Photoshop 8.0) was the first version to come out in 2003. It had a Counterfeit Deterrence System (CDS), which reused duplication of paper currency. With the release of CS came also scripts and languages. Grouping of layers was also introduced in this version, making the usage of the program easier.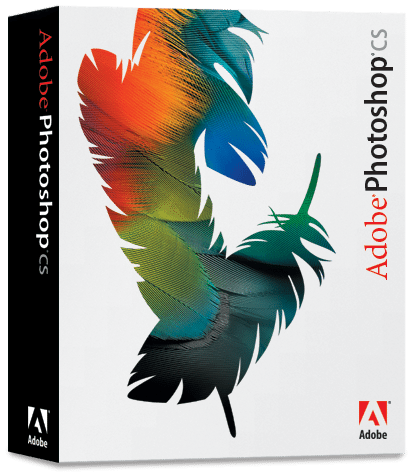 Meanwhile, in 2005, CS2 came out. This version added the red-eye removal tool, and vanishing point tool. Smart objects, which allowed users to blow up or trim down images without it loosing quality, was also introduced.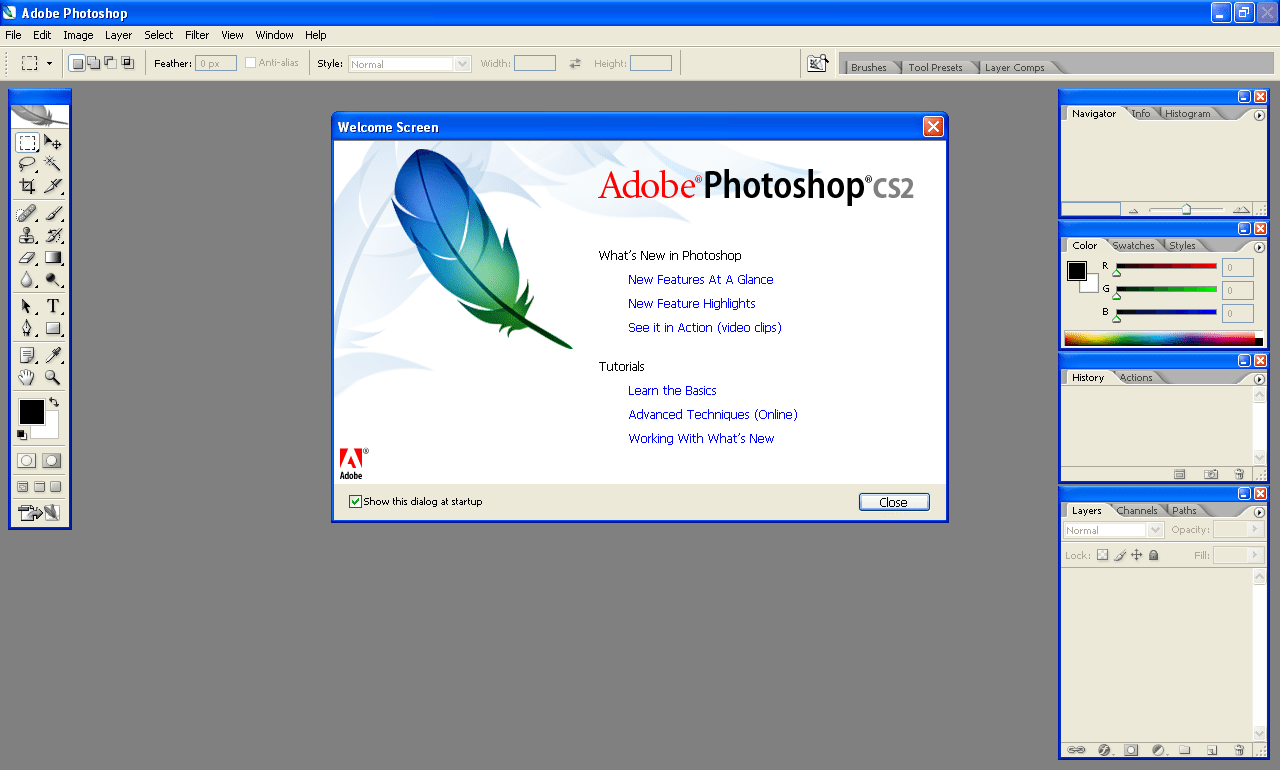 With the release of CS3 in 2007, speed was the major change.  CS3 optimized changes with the tools. It made the navigation and usage of Photoshop faster and easier. Adobe Camera Raw and the Quick Selection Tool were also introduced.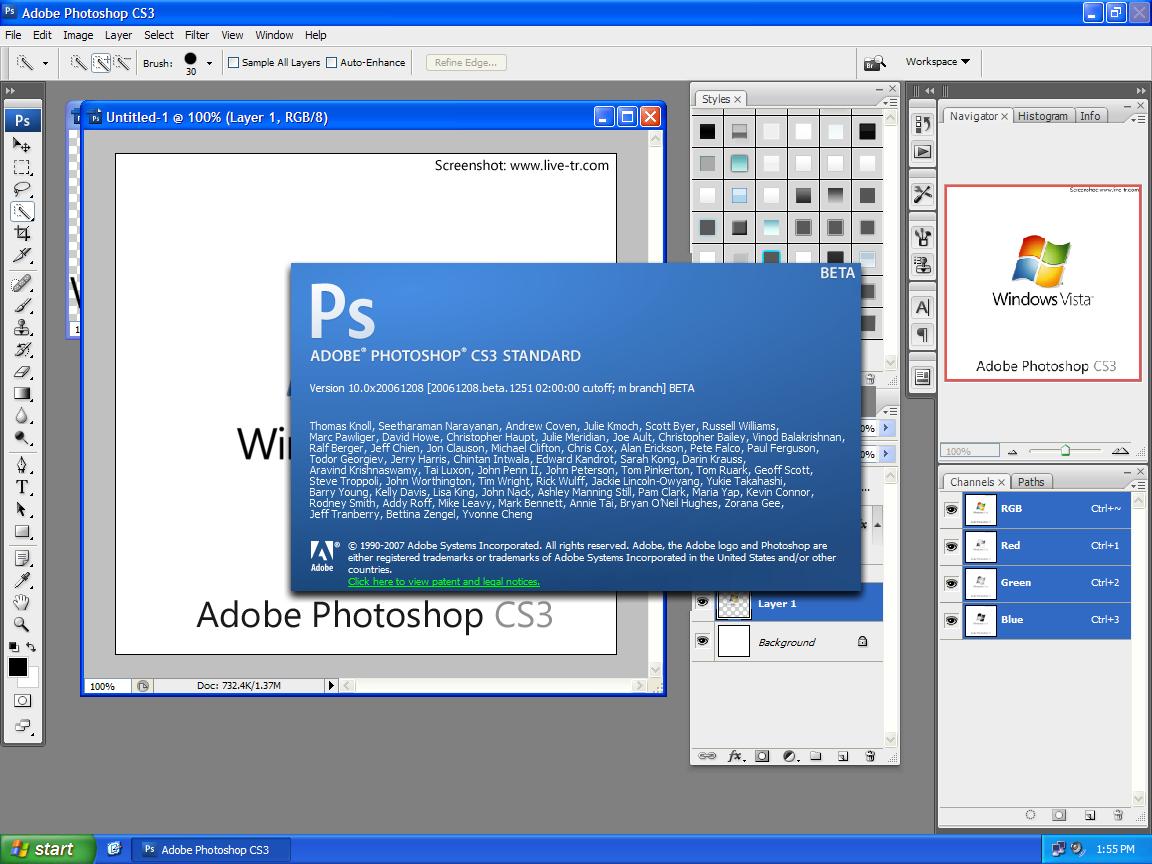 In 2008, CS4 came out. It was evident that panning and zooming were made easier. Mask and Adjustment panels were also included which made Masking easier.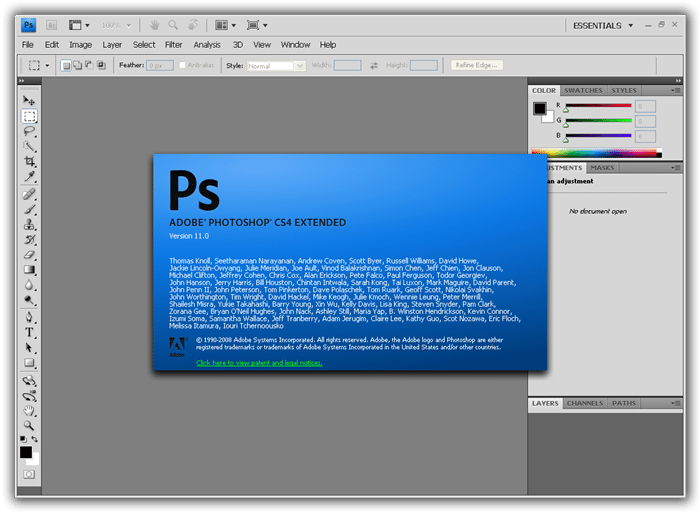 After two years, in 2010, Photoshop released CS5. It added the Puppet Warp Tool, Bristle tips, Mixer Brush and Automatic Lens correction. Masking was improved further.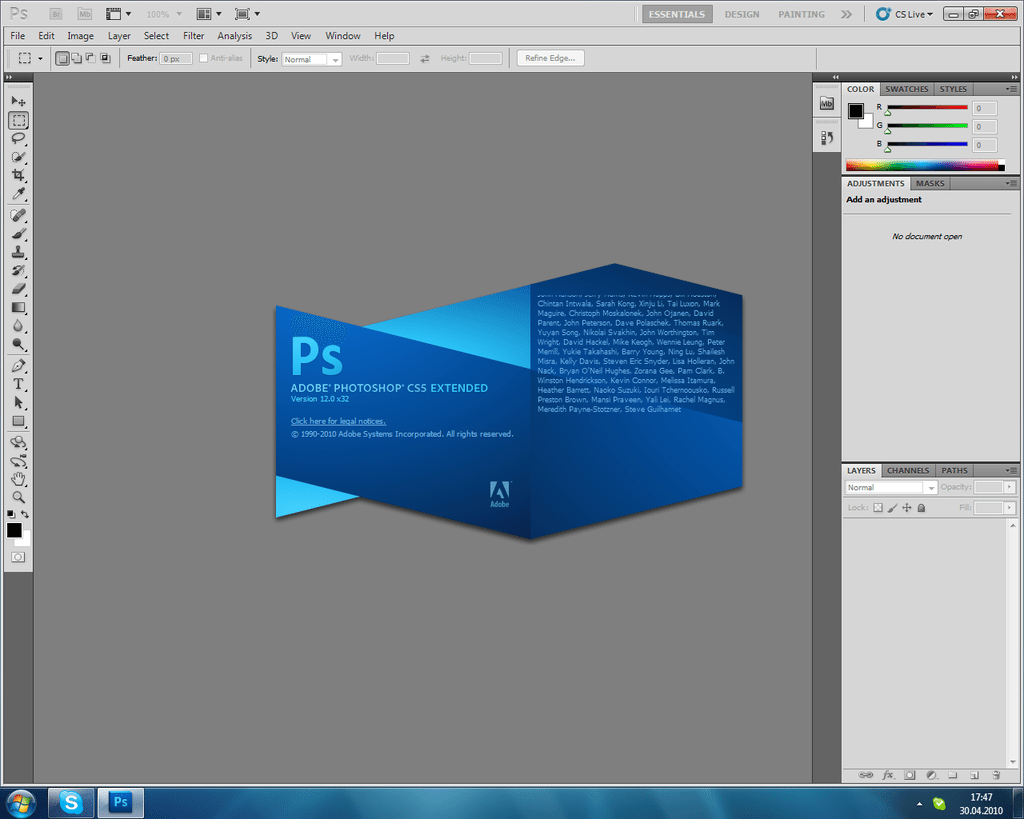 At last, on May 7, 2012, CS6 came out with a very new and darker UI. It included newer features like autosaving, patch and move tools, blur gallery and vector shapes with dotted or dashed strokes.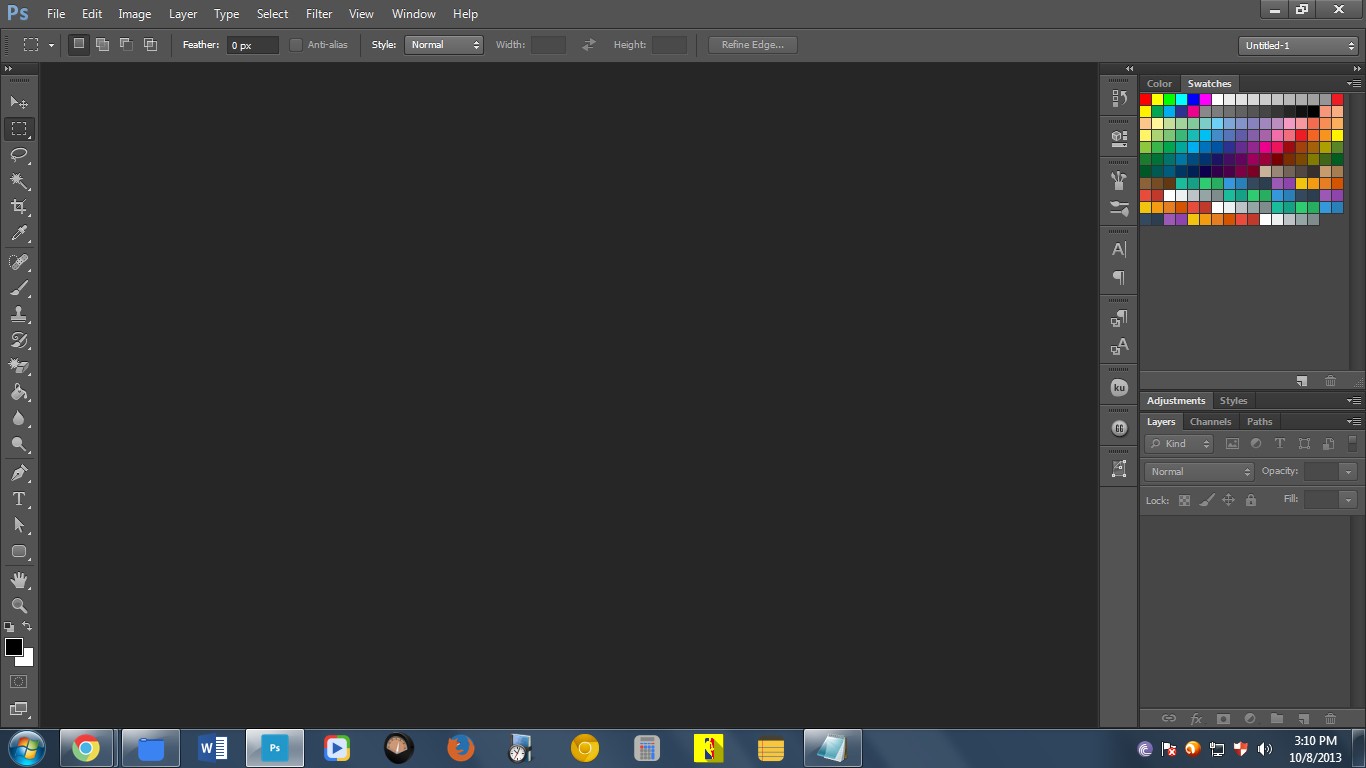 Creative Cloud
As you are reading this article, Adobe is already on the process of refining the software. One of the major innovations we have had is the Creative Cloud series. This is a service from the Adobe Systems which gives users access to the company's design software.
CC works on a software as service model where users can 'rent' the usage of the suite for a charge. This tries to eliminate piracy while minimizing the expenditure of companies with their design software.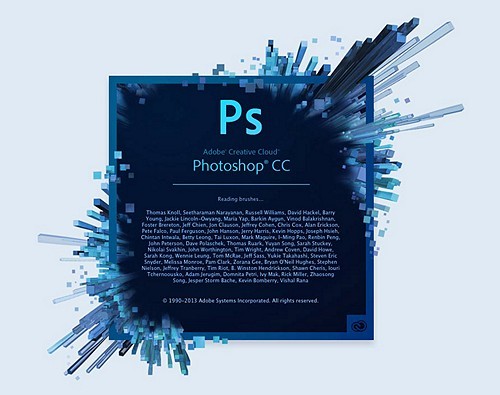 Photoshop's CC version includes various changes. With CC, you are granted with more liberty, speed and make images 'incredibly real'. You can work straight with Behance and get feedback with your projects instantly.
This newest installment of Photoshop uses features like Smart Sharpen, which turns low-res images to high-res. It also allows Camera Shake Reductions which allow the users to restore sharpness in motion-blurred shots.
Conclusion
Looking back into Photoshop, we will see how a simple idea can evolve into a useful and impacting tool. Without the Knoll's display, we would not have our favorite software, right? This just proves that Photoshop, like us web designers, can evolve and be better.
We continue to remove our bugs, improve our tools (and sometimes redesign our UI) to become better people. And, hopefully, like Photoshop, we will emerge as successful web designers.
This post may contain affiliate links. See our disclosure about affiliate links here.