It's the season to start generating mockups! Now you can easily show off your logo, branding or designs in a variety of Xmas Mockup Scenes.
With this scene generator, you can easily slot in your designs to realistic mockups, along with a variety of Christmas-themed elements.
Buy the Xmas Mockup Scene Generator for Only $14!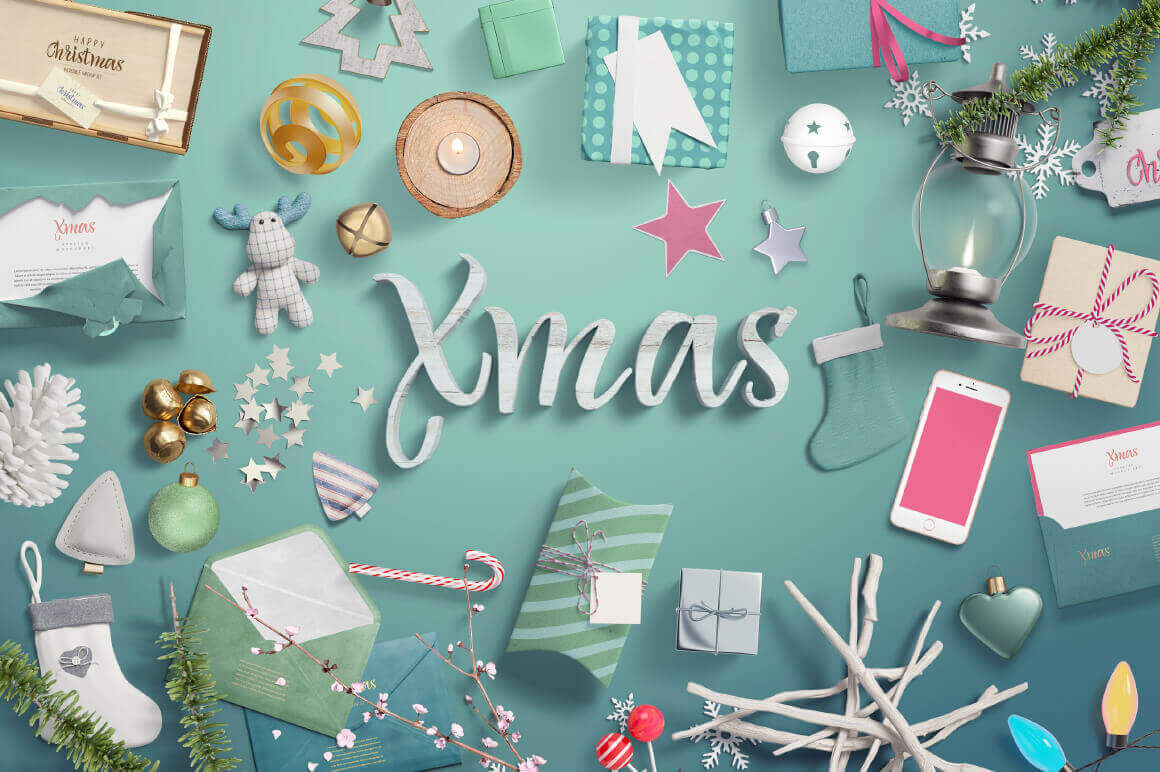 Highlights
Create beautiful hi-res scenes – 5200 X 3600 px.
Simple to paste in your designs using Smart Objects.
Loaded with Christmas elements – tinsel, stockings, lights, trees, bells, and more.
Build stylish customized scenes using high-quality assets and mockups.
Customize with color masks for every material.
Pricing
Normally, this tool sells for $24 but for a limited time only, you can get this amazing Xmas Mockup Scene Generator for just $14! That's a 42% savings off the regular price.
Click the BUY NOW button to start generating mockups today!
This article has been sponsored by Syndicate Ads.
This post may contain affiliate links. See our disclosure about affiliate links here.