Early adaptations of the technology have been mostly disappointing. However, of late, with much more powerful hardware to play with, developers have begun to implement the technology in highly creative and unexpected ways. There are now a variety of apps available for both the Android and iOS mobile operating systems.
We're going to look at some of the best examples below.
All the Mobile UI Kits You Could Ask For
Pokemon Go
The most sought-after implementation of augmented reality arrived in 2016 in the form of Pokemon Go. A worldwide sensation, Pokemon Go implemented the technology in a very creative way. This extension of the Pokemon-catching experience was both natural and entertaining for the user.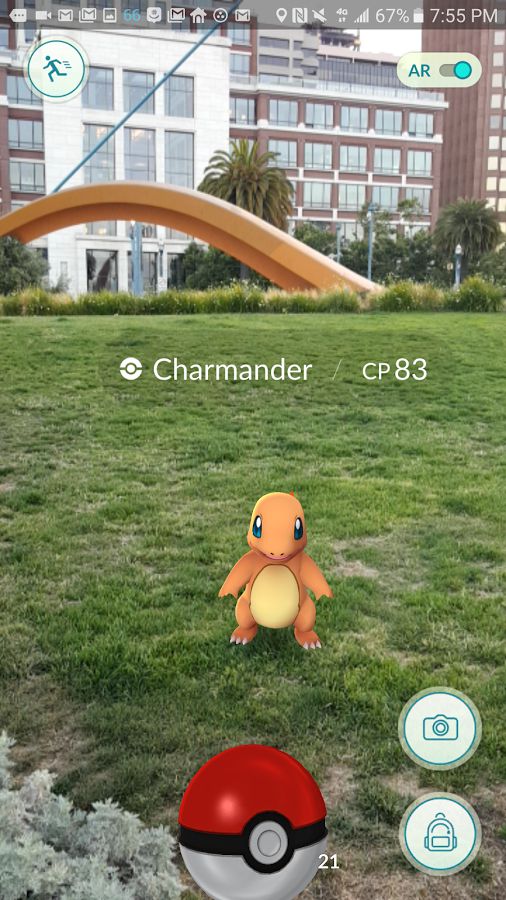 It uses subtle UI additions to create a more realistic visual experience. These include shadowing around and underneath the Pokemon, and a smart moving Poke Ball linked to the device accelerometer.
The 3D experience is completed by the interaction between the Poke Ball and the Pokemon, as a swipe sends the ball into the augmented reality and produces a convincing reproduction of a ball being thrown to the ground in real life.
Ink Hunter
Ink Hunter is a novel idea with a real-world purpose. This exciting implementation of augmented reality allows users to preview how a particular tattoo design would look on their skin before going ahead and applying the permanence of a real tattoo.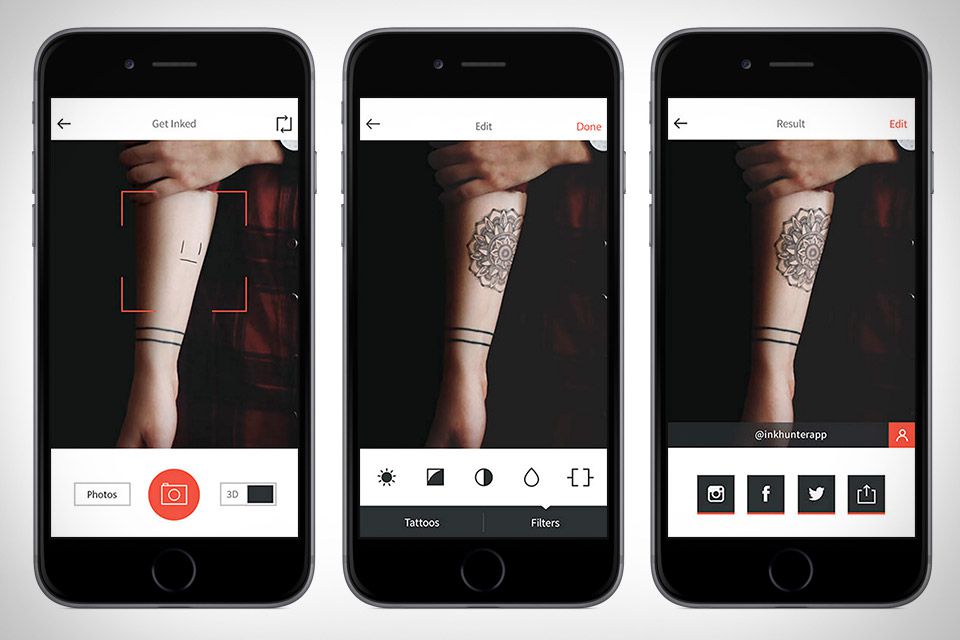 The design can be uploaded, superimposed, edited, and then shared with others for feedback. Other implementations similar to this have also been applied across mobile apps, including those which allow for the preview of fashion items such as clothing and sunglasses. It has real-world benefits and enhances the consumer experience significantly.
Snapchat
Snapchat is responsible for so many people being introduced to augmented reality technology. It allows users of all ages to play with the technology in so many ways. From applying effects and masks to your face, to superimposing elements in the room around you.
Snapchat is one of the most popular and accessible ways to try the technology. It's easy to use, fun, and has been executed with simplicity.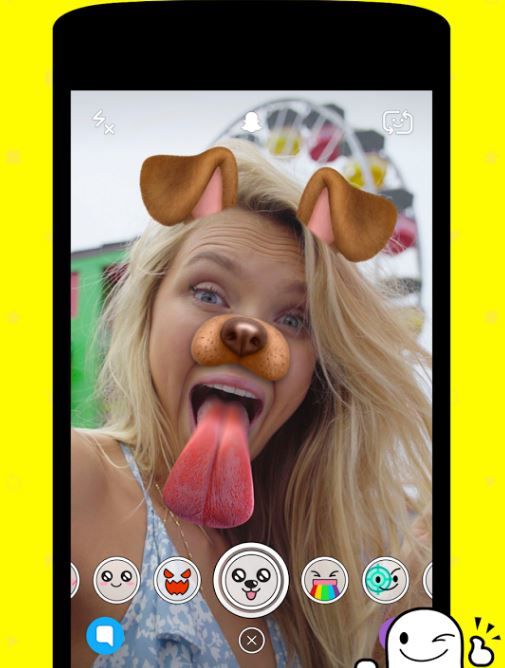 In one of the least buggy implementations I have seen, Snapchat uses this technology as a core concept for their product.
As one of the leading products utilizing augmented reality, Snapchat would appear to be a driving force behind how we may see the technology evolve through 2017 and beyond. As Tim Cook recently described:
"I regard it as a big idea like the smartphone. The smartphone is for everyone, we don't have to think the iPhone is about a certain demographic or country or vertical market: It's for everyone. I think AR is that big, it's huge."
We are yet to fully see the true potential of augmented reality. 2017 looks set to see some dramatic and exciting advances in the technology on mobile devices.
How would you like to see it implemented? Do you agree that it's the next big development in mobile apps?
This post may contain affiliate links. See our disclosure about affiliate links here.